Five Fast Fypon Spring Home Improvement Projects
Homeowners looking for fast and easy ways to upgrade the look of their home's exterior this springtime can start with durable urethane and PVC millwork products from Fypon. Made to resist weather, insects, rot and decay, the lightweight decorative pieces are ideal to replace older, deteriorating wooden trim on the home.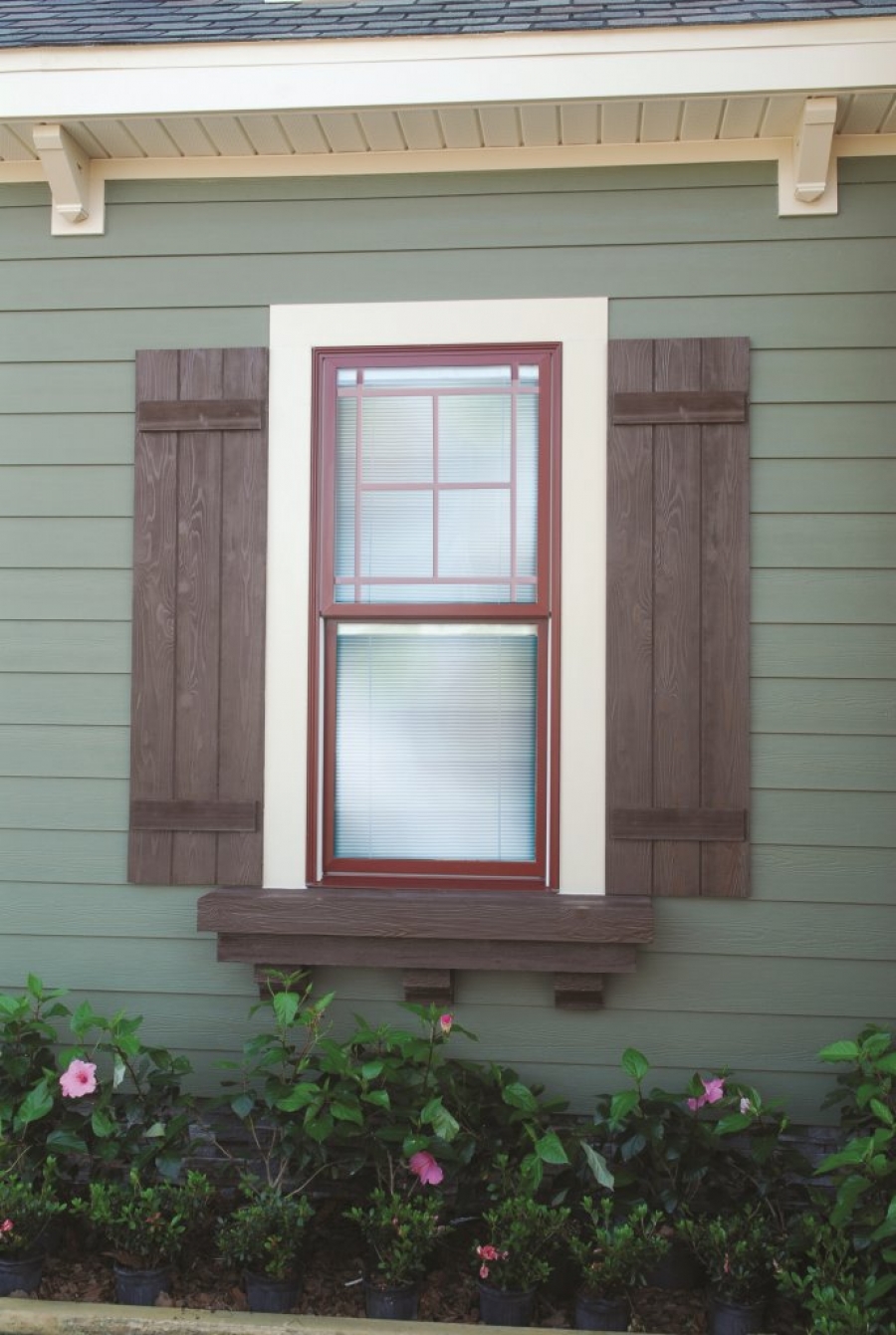 The experts at Fypon offer this list of five fast home improvement projects that can help transform your home in just an afternoon.
Project #1 – Replace old, rotting wood louvers with urethane louvers. Available in both vented and non-vented versions, louvers from Fypon stand up to the elements for years without the maintenance hassles of wood. Louvers come with a woodgrain finish for easy staining to resemble wood and with a smooth, paintable surface for adding accent colors to the home.
Project #2 – Get rid of old shutters that need constant painting and upkeep. Replace with low-maintenance urethane shutters that come in both louvered and plank styles. These shutters can be painted or stained (for the woodgrain styles) to add color and curb appeal to the home's exterior.
Project #3 – Enhance the look of garage and home entryway exteriors by adding a Fypon® PVC Trellis System. Available as a complete kit that includes outlookers, attractive beams, lattice and hardware, the smooth white PVC pieces are easy to put together in just a few hours to create an accent trellis for over a single- or double-car garage or door entrance area.
Project #4 – Add a one-piece crosshead above every window on the front side of your home. These quick-install pieces can be accented with accessories such as keystones in the center of the crosshead or with a piece of dentil trim below. Or, you can order the crossheads with these pieces already attached for an even simpler home pick-me-up exterior project!
Project #5 – Say farewell to ugly wood and steel porch posts or columns by surrounding them with a PVC Column Wrap by Fypon. The unique semi-assembled, two-piece design comes in a complete kit with the cap, base, installation cleats and caulk adhesive. The external installation cleats – which never touch the center post --- make installation a breeze by making them easy to reach and providing flexibility in positioning. The low-maintenance PVC wrap goes around pressure treated wood posts or steel to give a more finished look to an exterior column. The PVC pieces resist rotting or attracting insects, making them appealing for use in all areas of the country.

Fypon offers thousands of decorative millwork elements in a variety of architectural styles to enhance the interior and exterior of America's homes. Each piece is crafted from tough, weather-resistant, high-performance materials that are resistant to decay, insect infestation, and water damage for long-lasting beauty and low maintenance.
Latest from Fypon