Year after year they sit on the sides or top of your home allowing air into the attic while preventing insects from entering your house. For those homeowners lucky enough to have no-maintenance Fypon urethane louvers, these important building accessories can be termed "lazy louvers" because once they're installed, you can literally forget about them.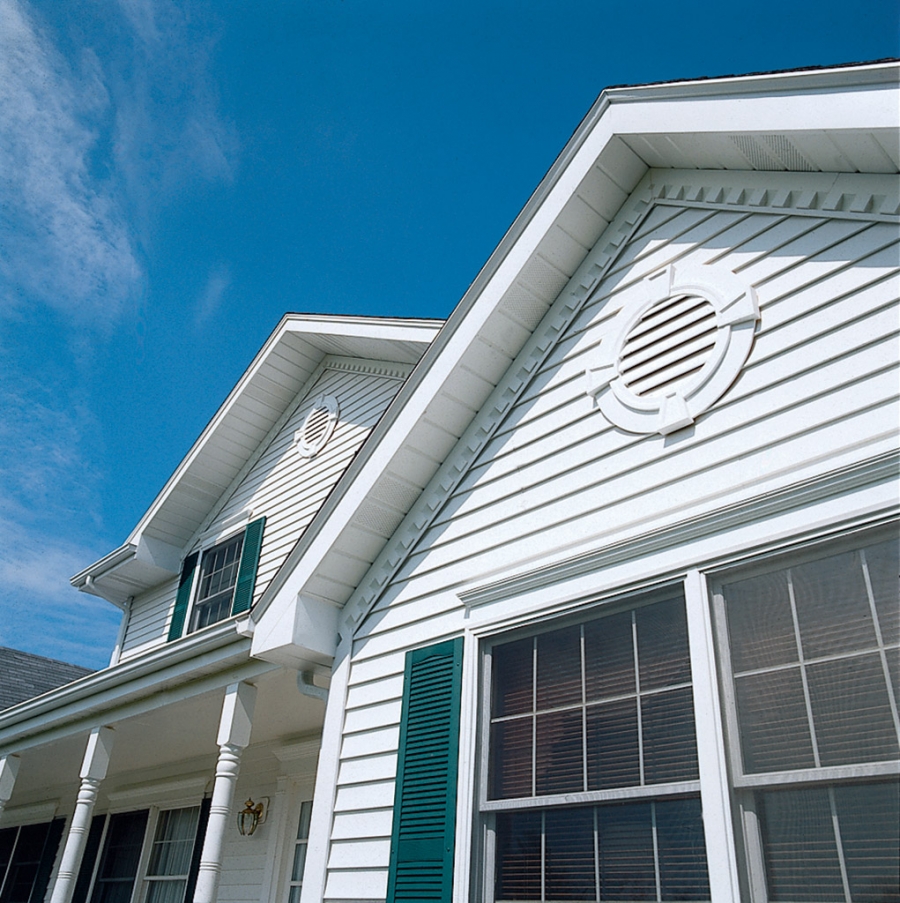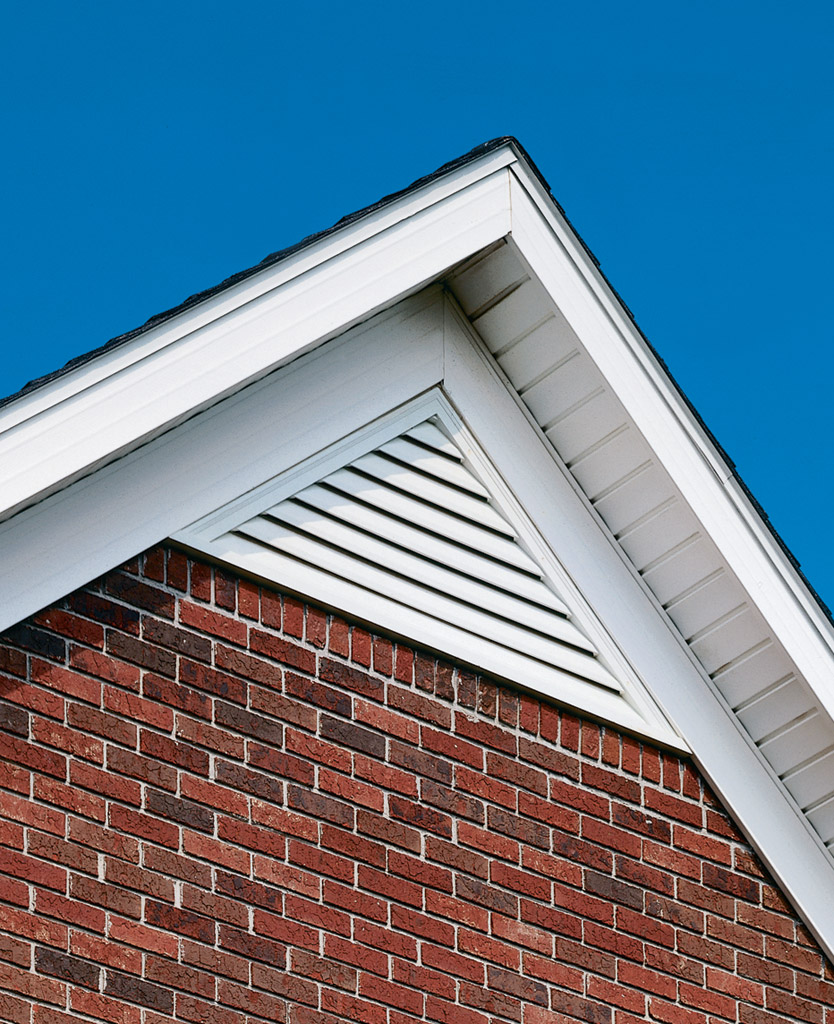 Louvers perform the important function of ventilating attic space to control the heat build-up and moisture in a very confined area of a home. They have horizontally angled slats to allow in air, but not rain. Functional louvers feature heavy screening that prevents insects (including wasps) and small birds from entering the attic space.
Louvers are subjected to all types of weather and can really take a beating. Because they are generally placed high on the sides or front of the home, they're exposed to extreme sun, wind, and rain conditions. That's one reason it's important to select a louver that can stand up to everything Mother Nature throws at it.
While some louvers are still made of wood, the maintenance hassles are often discouraging to homeowners. Peeling paint or fading stain on a wood louver requires yearly trips up the ladder to repair or replace parts of wooden louvers. Termite or insect damage in wood louvers may mean the total replacement of the louver after only one season.
To combat those high-maintenance issues, many homeowners are choosing easy-care urethane louvers. Made from tough, weather-proof, high-performance materials, urethane louvers are impervious to decay, rot, mildew, termite and other insect infestations, and water damage. The "lazy louvers" are basically installed and forgotten by homeowners because they're so long-lasting.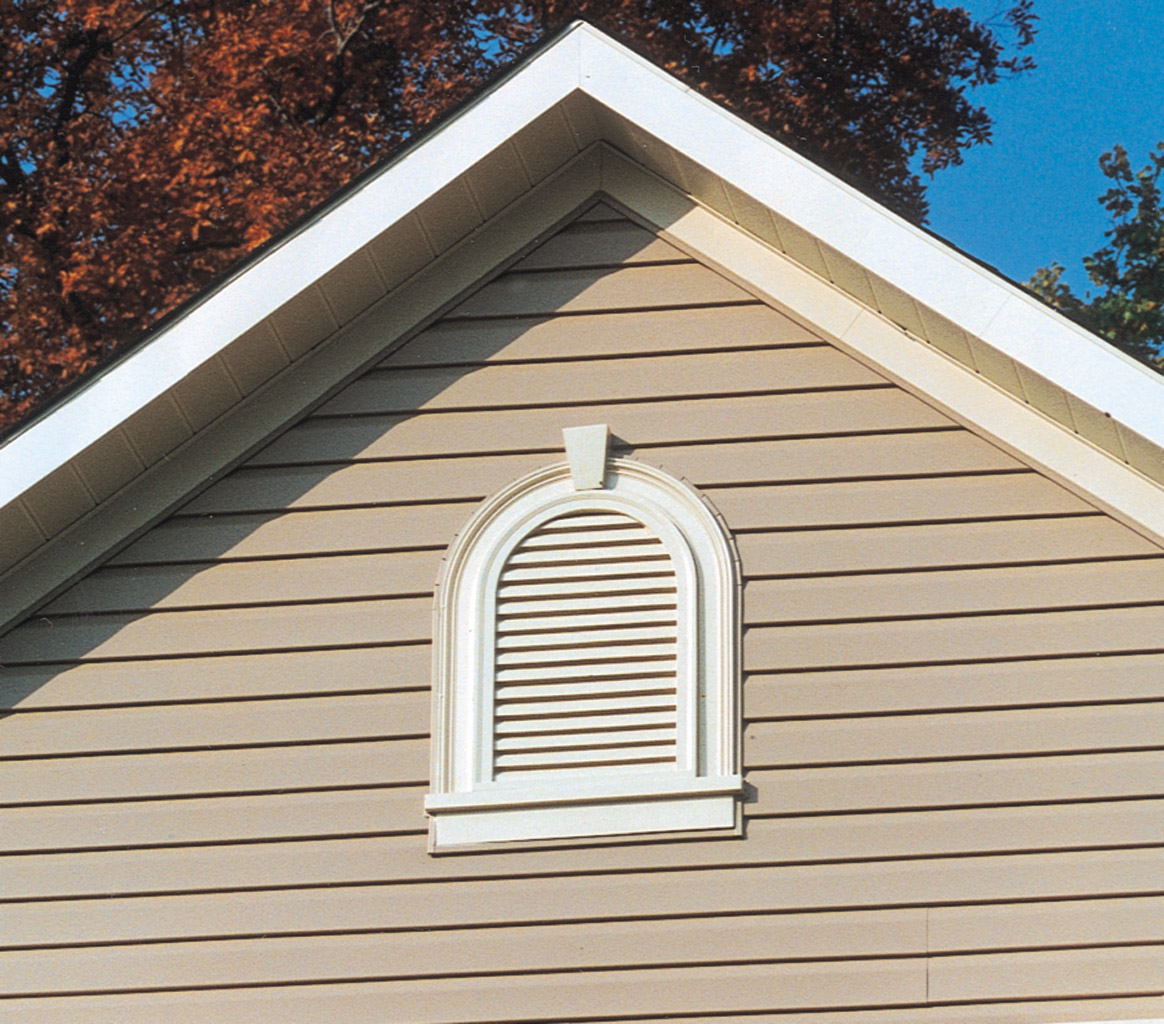 Urethane louvers from Fypon come in either smooth white exteriors that can be painted or in woodgrain finishes that can be stained to resemble real wood. Fypon offers 144 different functional louvers in a wide variety of sizes and styles to complement the design of any home. The selection includes ovals, octagons, triangles, cathedral, diamond, peaked, round, horizontal and eyebrow styles. There are also solid-backed louvers in the same styles that are used simply for decorative purposes.
Although other parts of the home may require regular maintenance, "lazy louvers" do their job year-after-year with hardly a second glance. That's one key reason why urethane products are so popular for the home's exterior --- they allow homeowners to relax and enjoy their homes more than maintaining them.

Fypon offers thousands of decorative millwork elements in a variety of architectural styles to enhance the interior and exterior of America's homes. Each piece is crafted from tough, weather-resistant, high-performance materials that are resistant to decay, insect infestation, and water damage for long-lasting beauty and low maintenance.
Latest from Fypon