World-Leading Wood Technology Overcomes Challenging Climate Conditions
The extremes of America's diverse climatic conditions can now be overcome by the world-leading technology of Accoya® wood, which has been successfully tested on several high-profile construction projects in India's challenging climate.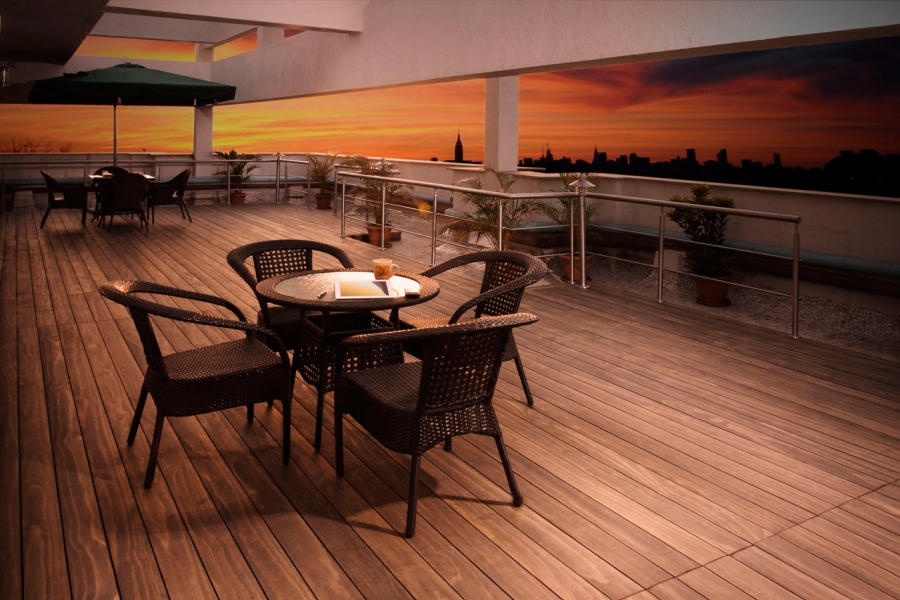 Accoya wood, manufactured by Accsys Technologies, is one of the most advanced wood products on the market, using the best in wood modification technology to deliver outstanding levels of performance, stability, and durability. It is created by using Accoya's proprietary non-toxic acetylation process on sustainably sourced woods. This results in an attractive wood that matches or exceeds the properties of tropical hardwood, which is perfect for a variety of uses from windows to doors to external cladding.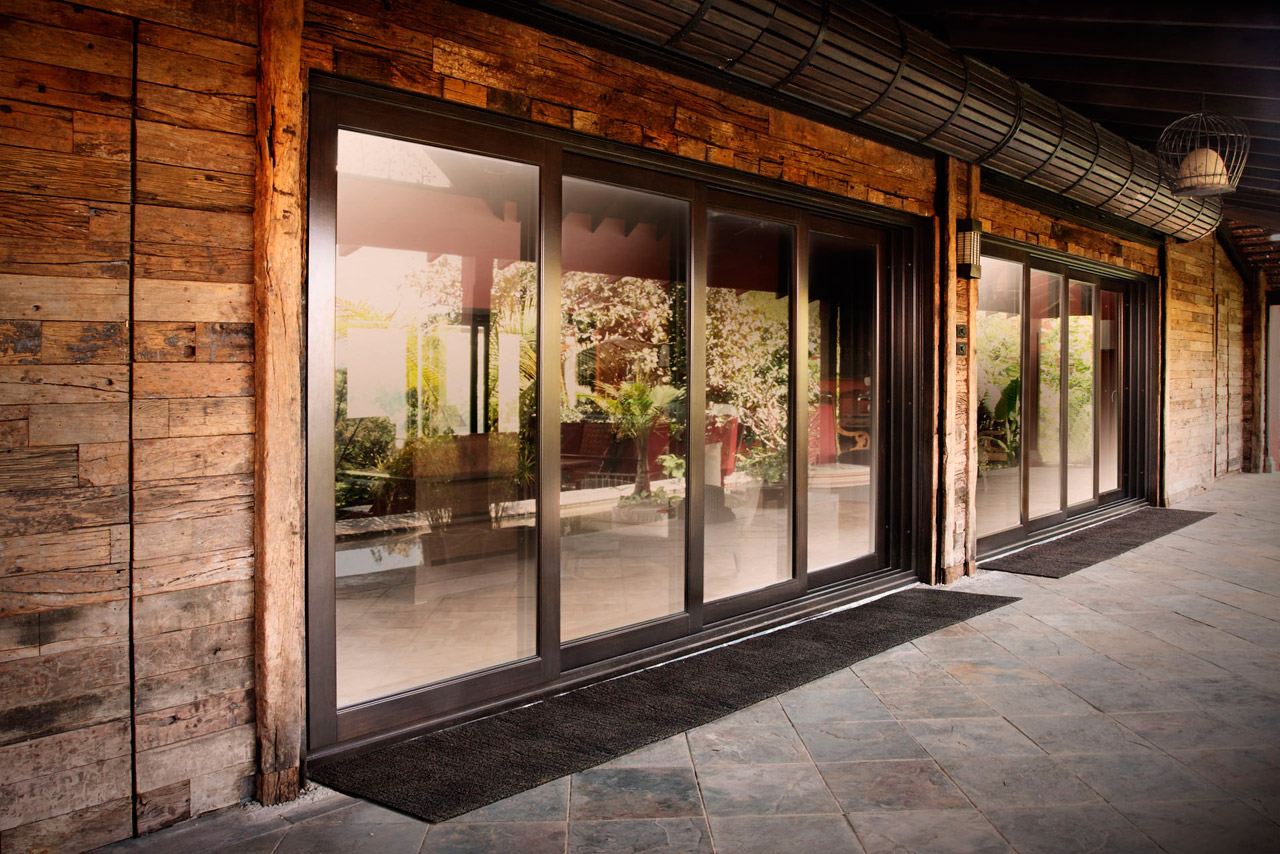 Most notably, Accoya has been selected by one of India's leading shipping companies, Link Shipping Private Ltd, to meet the demands of its prestigious downtown commercial building in Mumbai. The organization wanted to create a decked area on the top floor of the 16-story building, which would create a marine atmosphere providing visitors with spectacular views over the Arabian Sea.
Construction materials, however, needed to address India's challenging climate. The site endures over two meters of rain during the monsoon season, meaning that the materials used must be able to withstand high levels of precipitation, as well as provide suitable drainage solutions.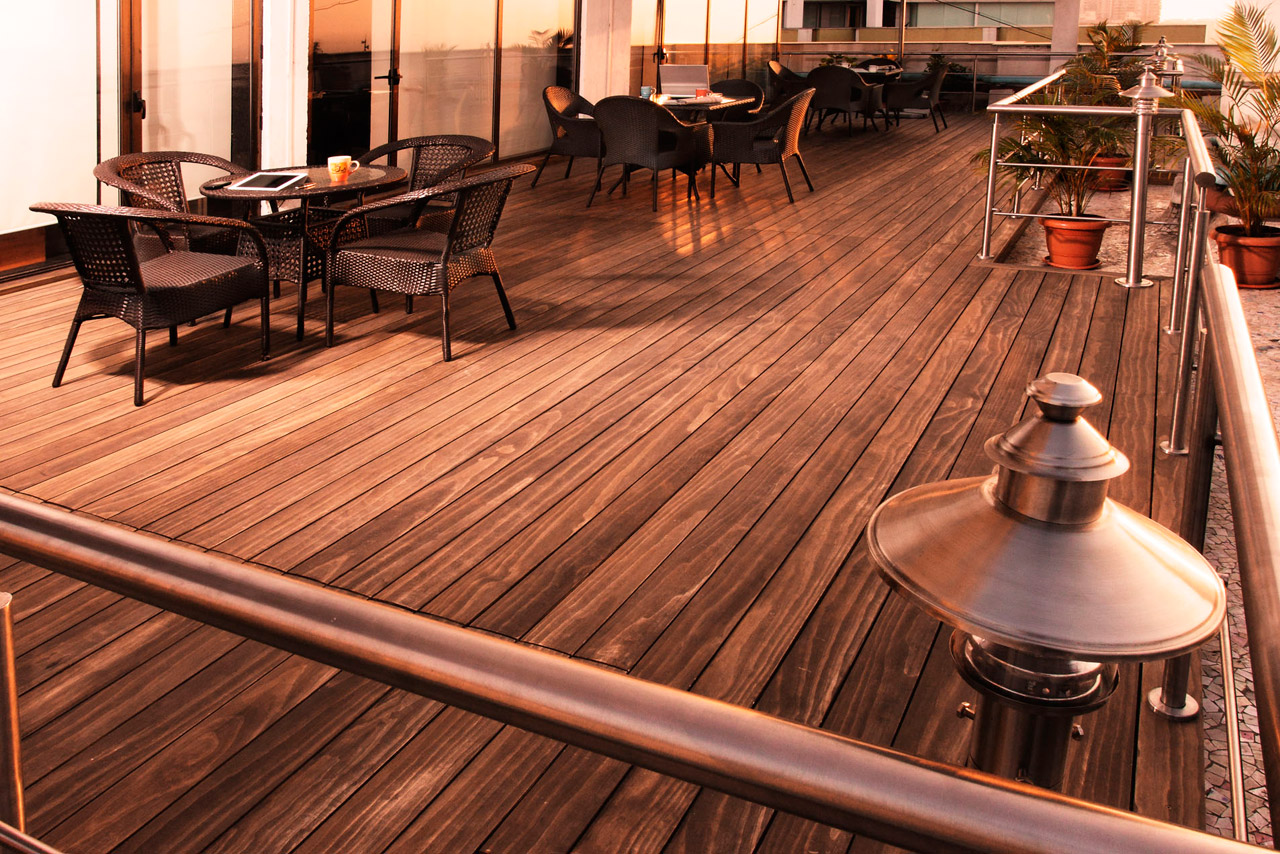 To address this, Link Shipping looked to local suppliers RitikaaWood to recommend the ideal material, which resulted in the selection of Accoya wood, due to its durability, stability, and high-performance capabilities – making it perfect for any demanding outdoor application.
Kiran Kamat, the Managing Director of Link Shipping, says, "I was hesitant to use wood in a high-humidity, high-rainfall location like Mumbai, but I have been extremely pleased by both the performance and look of Accoya's decking solution."
RitikaaWood has also provided Accoya to several private residences throughout the country, including a luxury suburban house in Central Pune. The owners required a premium wood finish, which would complement the luxury interior wood finishes, while withstanding the difficult climate conditions. As a result, Accoya was chosen for a two-track sliding door and a combination of both two and four shutter windows with casement frames in a modern three-story suburban bungalow.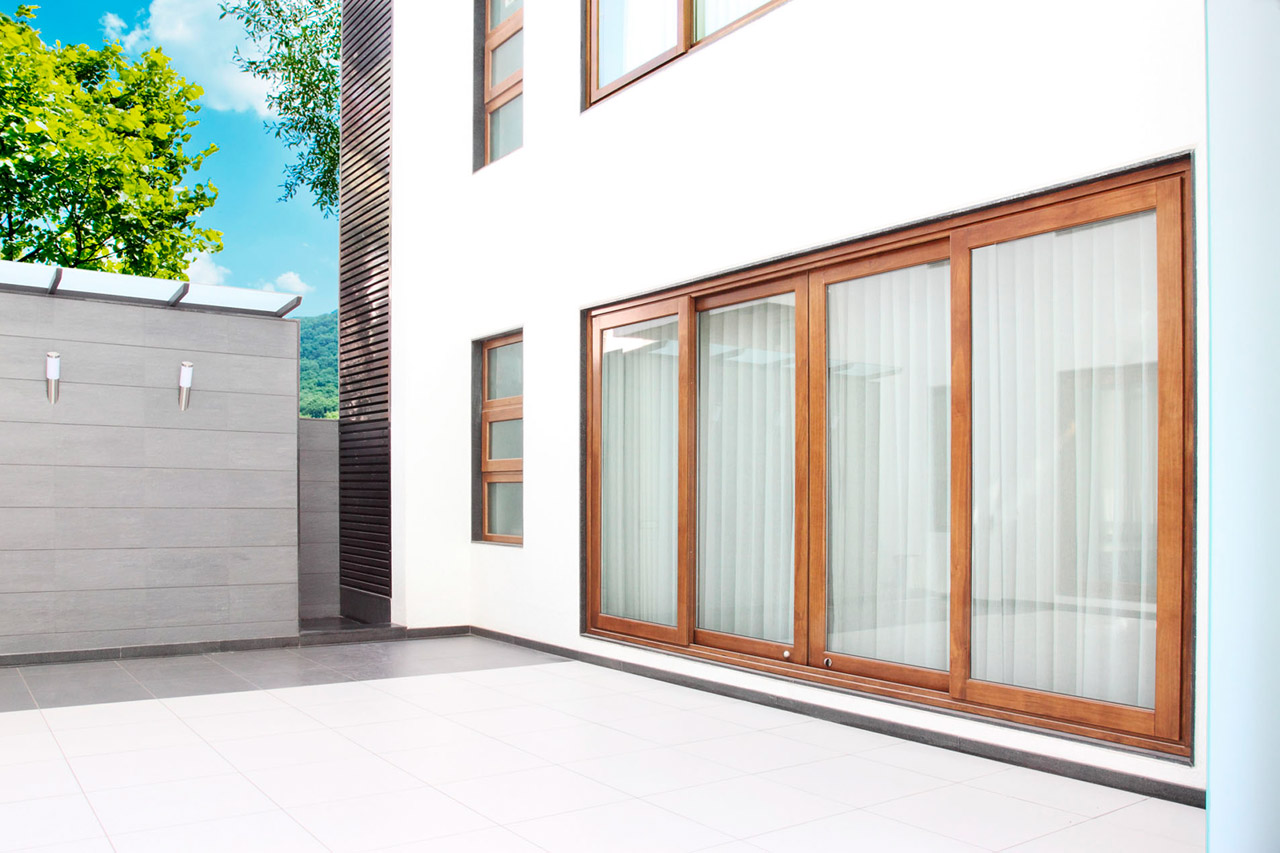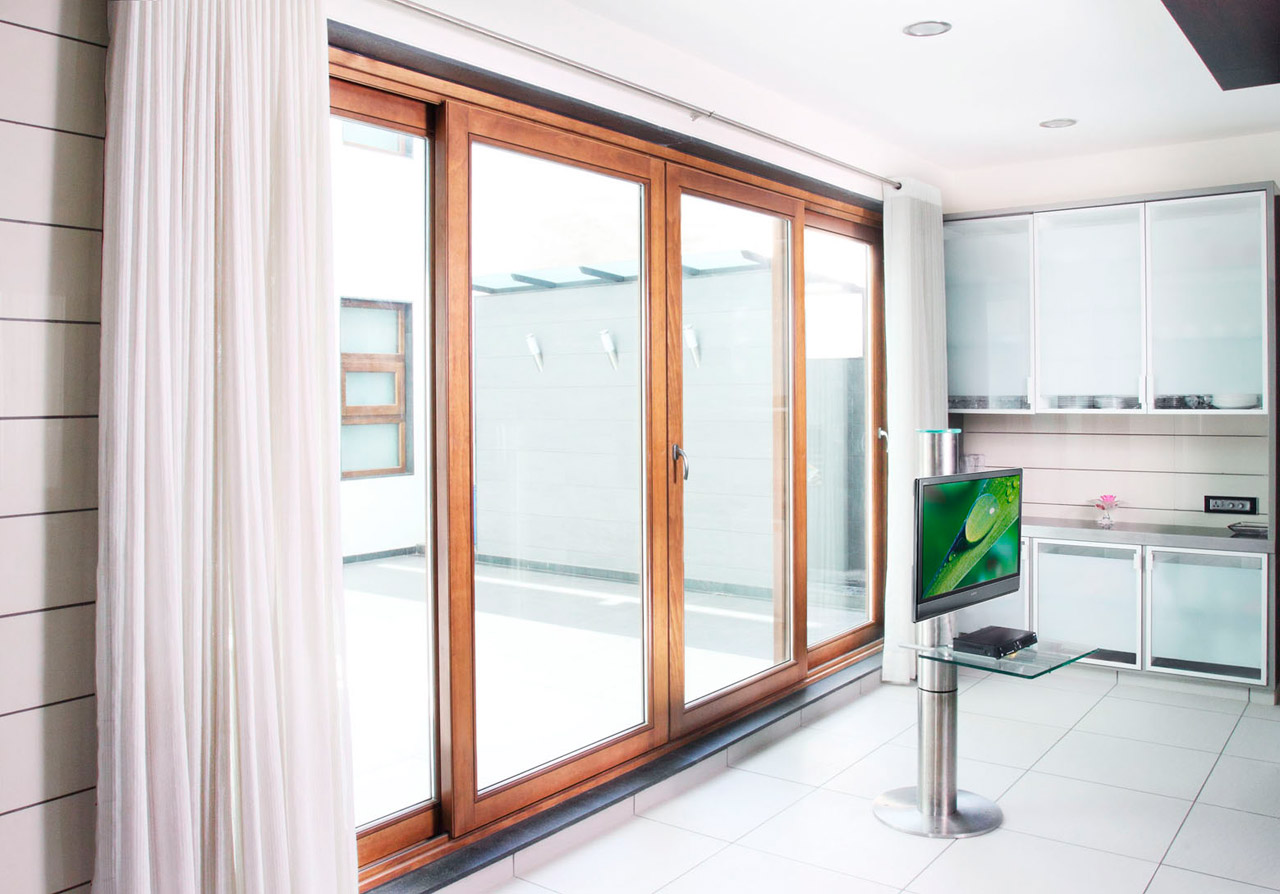 Stability and durability were also key factors in the modernization of a 5000 sq. ft. farmhouse in Panvel in the state of Maharashtra. The tropical climate, combined with heavy winds during the monsoon season, meant that any timber product used had to be exceptional. Around 150 m2 of Accoya was used to make 20 windows, louvers, and walls, and all items were pre-engineered and fixed within a matter of hours in order to avoid the challenging monsoon weather.
The finished product is clear evidence that not only does Accoya provide the house with durability and stability, but it complements the natural surroundings of the property.

Accoya's 50-year durability and stability guarantee make the modified wood the obvious choice to replace the timber window frames, which had split after just two years because of India's extreme climate. The Balinese style property in Khandala in the Western Ghats near Mumbai now benefits from easy and fast drainage of surface rainwater from the tracks to prevent any further damage.
Bryan Crennell, Director of Sales and Marketing at Accsys Technologies, says, "Accoya is becoming more and more popular in India, because it can withstand the challenges posed by the difficult climate. We've received positive feedback from each development with the owners delighted with the benefits Accoya provides. Like India, areas throughout America endure a challenging climate, with high temperatures and high rainfall combined with seasons of little rainfall. Accoya is the ideal solution for external solid wood cladding, windows, and doors without worrying about the threat of extreme weather.
"Accoya is able to withstand the humid and seasonal weather. It offers consumers, architects, and builders a new wood solution, which combats the rising energy costs, dusty environments, and desire for European-sourced materials and designs. Accoya matches or exceeds the properties of the best tropical hardwoods, lasts for at least 50 years above the ground, and reduces shrinkage and swelling by at least 75%. Accoya is also aesthetically pleasing and can be used for the most intricate designs."

Accsys Technologies PLC (www.accsysplc.com) is an environmental science and technology company whose primary focus is on the production of Accoya® wood and technology licensing via its 100% owned subsidiary, Titan Wood Limited (trading as Accsys Technologies). Accsys Technologies has manufacturing operations in Arnhem, the Netherlands, a European office in Windsor and an American office in Dallas, Texas. Accsys Technologies PLC is listed on the London Stock Exchange AIM market and on Euronext Amsterdam by NYSE Euronext, under the symbols 'AXS'. Accsys' operations comprise three principal business units: (i) the Accoya® wood production facility; (ii) technology development, focused on a programme of continuous development and improvements to the process engineering and operating protocols for the acetylation of wood which are currently under development and the development of technology for the acetylation of wood elements; and (iii) the licensing of technology for the production of Accoya® wood and Tricoya® wood elements across the globe.
Website: www.accsysplc.com