Reflective Insulation
Written by The U.S. Department of Energy's Office of EERE
Reflective insulation systems are fabricated from aluminum foils with a variety of backings, such as kraft paper, plastic film, polyethylene bubbles, or cardboard. The resistance to heat flow depends on the heat flow direction. Reflective insulation is most effective at reducing downward heat flow.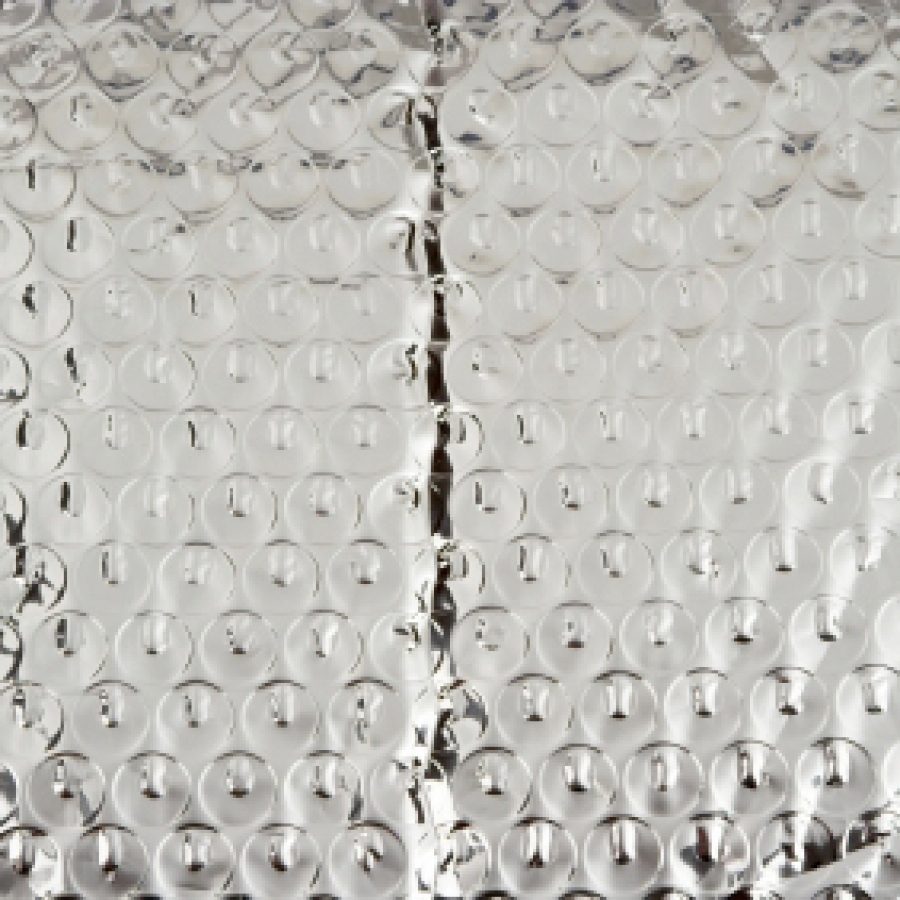 Reflective insulation systems are typically located between roof rafters, floor joists, or wall studs. If a single reflective surface is used alone and faces an open space, such as an attic, it is called a radiant barrier.
Installation
Installing reflective insulation is similar to placing batts and blankets. Often, reflective insulation materials have flanges that are to be stapled to wall studs or to joists in attics or floors.
Since reflective insulation materials will conduct electricity, one must avoid making contact with any bare electrical wiring.
The insulation's effectiveness depends on proper installation. Therefore, it's best to have a certified insulation installer do it. If you'd like to have it installed professionally, you should:
Obtain written cost estimates from several contractors for the R-value you need. Don't be surprised to find quoted prices for a given R-value installation to vary by more than a factor of two.
Ask contractors about their air-sealing services and costs as well, if needed.
If you want to install the insulation yourself, obtain instructions and safety precautions from the manufacturer. Carefully study and follow these instructions. You should also check your local building and fire codes.
---
Article source: The U.S. Department of Energy's Office of Energy Efficiency and Renewable Energy (EERE). For the most up-to-date information please visit the EERE website.