DaVinci Roofscapes® Enhances Online Color Studio
Free Tools Available for Professionals
DaVinci Roofscapes®, the color leader in the polymer roofing industry, has enhanced its popular online DaVinci Color Studio by adding several new free services. An interactive advice component with a national color expert, a downloadable 30-page Color Guide, and the ability to create custom roof blends using any of 49 colors are just some of the eye-catching enhancements to the site that allow industry professionals to confidently guide homeowners when selecting roofing colors for the home.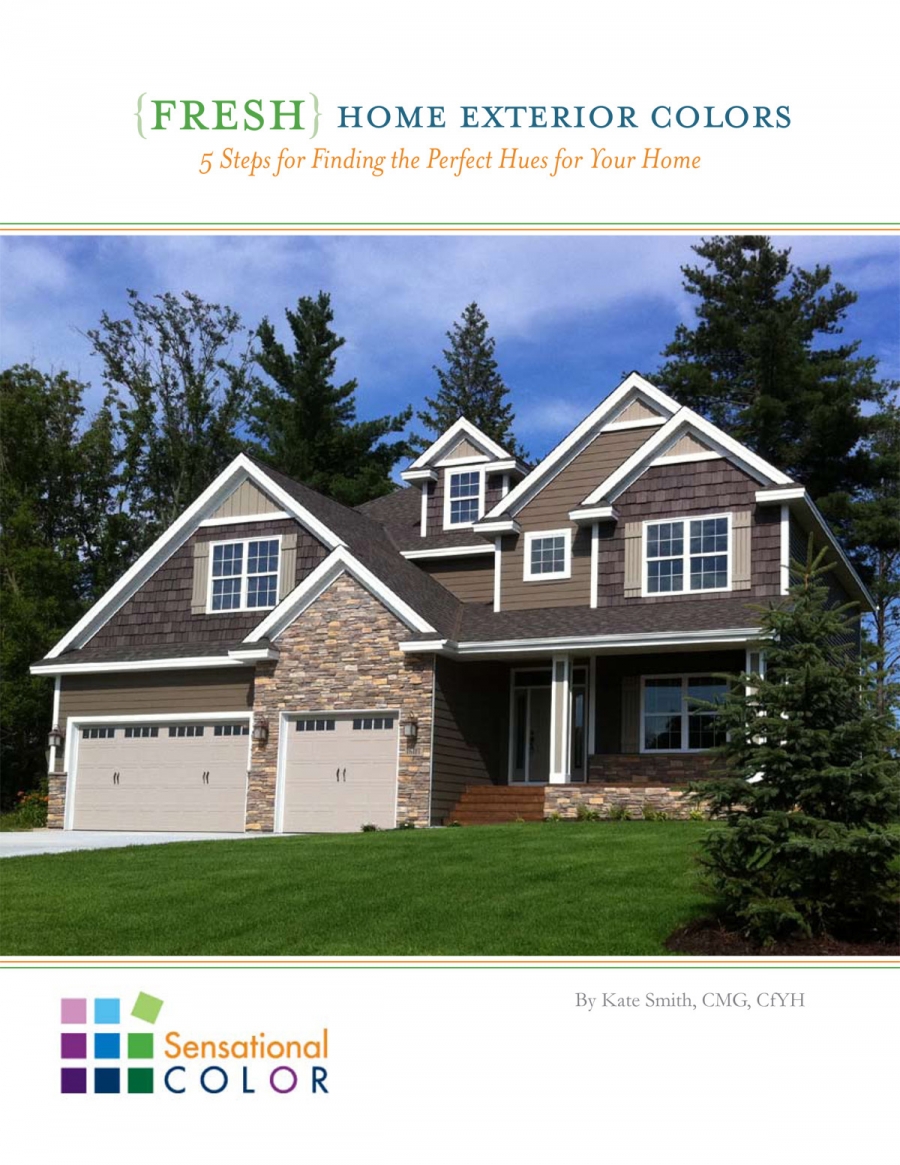 "A roofing installer, architect, builder, or remodeler can use the different tools available in the Color Studio to gain exterior color guidance from chief color maven Kate Smith," says Wendy Bruch, marketing manager for DaVinci Roofscapes DaVinci Roofscapes. "The tools help the industry professional present roofing color options to their clients that can help them win business."
"Since color flows 'from the top down' on a house, this online tool provides guidance, tips, and step-by-step advice on how to confidently select the colors for the home's exterior. Industry professionals can refer homeowners to the site to explore on their own or can walk through the Color Studio with them to provide a variety of roofing and home exterior color options."
DaVinci Color Studio
Visitors to the DaVinci Color Studio will find the following resources at their fingertips:
FRESH Home Exterior Colors Guide
A downloadable, full-color, 30-page guide from Kate Smith of Sensational Color provides "5 Steps for Finding the Perfect Hues for Your Home." The easy-to-read guide helps people choose color palates that complement the exterior of the home, a home's design, and the main features of the home exterior – including the roof, siding, windows, door, and trim. Smith uses the FRESH approach, which stands for Fixed features, Regional colors, Environment and surroundings, Style of the home, and Have-to-use colors, in this guide.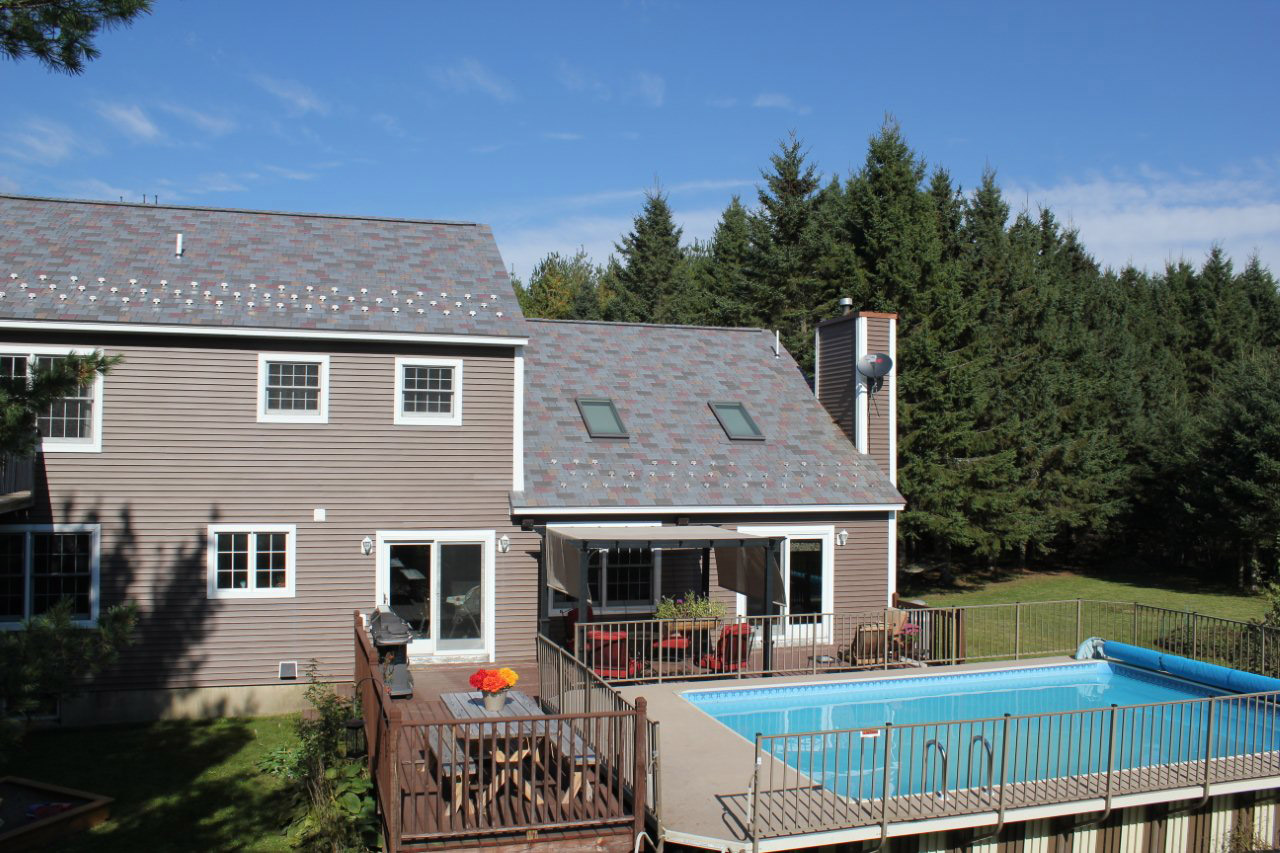 Color Designer Tool
Professionals can create their own custom color blend of roofing using any of the 49 standard colors available from DaVinci Roofscapes. Just click the different colors to see how they look together in blends from two to five colors. Then print out the color selections to share with clients.
Advice from Our Color Expert
Looking for help deciding on colors for roofing projects? Submit your questions and photos online to Kate Smith, DaVinci's expert on color, and she can provide roofing color advice for your home and commercial projects.
Tips for Selecting Color from the Top Down
Need guidance in explaining your color choices to homeowners? Then follow the tips online from color expert Kate Smith, which move a homeowner from the roof down to include colors on the home's siding, window frames, doors, and trim.
Color Studio FAQs
If you have a specific question about ordering DaVinci roofing products, how to create a custom color, or anything else, check out this information-packed section to gain insights!
DaVinci Masterpiece Gallery
DaVinci Masterpiece Gallery. When you're looking for colorful inspiration, it's great to see the colors of roofs on other homes. This section features dozens of images of different home styles with DaVinci roofs in both solid colors and beautiful blends of colors.
"No roofer, builder or remodeler should feel locked in to a standard roof color," says Smith, owner of Sensational Color. "Color selection for a roof can be influenced by the style of the home, the geographic setting, or a homeowner's personal style. The 49 different roofing colors and 28 unique roofing color blends that DaVinci offers assure industry professionals that the roof color they select will beautifully complement the exterior of their project. And the DaVinci Color Studio is the perfect online, no-hassles way to make those color selections."
DaVinci Color Options
DaVinci offers the widest selection of polymer roofing colors in the industry. Slate colors are available in Medium Terracotta, Dark Terracotta, Light Clay, Dark Clay, Light Gray, Medium Gray, Dark Gray, Light Green, Medium Green, Dark Green, Light Brown, Medium Brown, Medium Tan, Dark Tan, Light Purple, Dark Purple, Green Stone, Dark Stone, Slate Gray, Slate Black, Light Violet, Dark Violet, and Dark Amber.
Shake colors are available in Light Chesapeake, Medium Light Chesapeake, Medium Chesapeake, Dark Chesapeake, Light Autumn, Medium Light Autumn, Medium Autumn, Dark Autumn, Light New Cedar, Medium Light New Cedar, Medium New Cedar, Medium Dark New Cedar, Dark New Cedar, Light Mountain, Medium Mountain, Dark Mountain, Light Tahoe, Medium Tahoe, Medium Dark Tahoe, Dark Tahoe, Light Weathered Gray, Medium Light Weathered Gray, Medium Weathered Gray, Medium Dark Weathered Gray, and Dark Weathered Gray.

DaVinci Roofscapes has manufactured award-winning polymer slate and shake roofing since 1999. The roofing tiles are virtually maintenance-free and far more cost-effective than the natural product. DaVinci leads the industry in tile thickness, tile width variety, and the greatest selection of subtle earth-toned colors. Company products have a 50-year limited warranty and are 100% recyclable. DaVinci proudly makes its products in the United States and is a member of the National Association of Home Builders, the Cool Roof Rating Council, and the U.S. Green Building Council. For additional information call 1-800-328-4624 or visit www.davinciroofscapes.com.
Website: www.davinciroofscapes.com
Latest from DaVinci Roofscapes