Polymer Roofing Tiles Enhance Historic Town
Business owners in the Chicago suburb of Beverly, Illinois, take pride in maintaining the historic feel of their small community, so it was really no surprise when property owners Ed and Kim Bonk decided to upgrade their downtown building space with a new roof. The surprise came when they were able to achieve the historic look they sought with a man-made polymer slate roof from DaVinci Roofscapes®.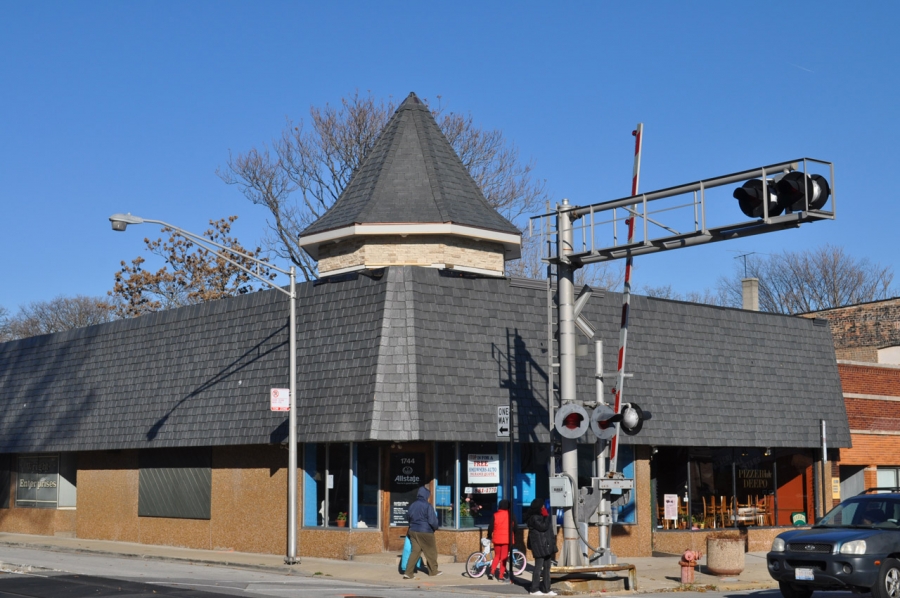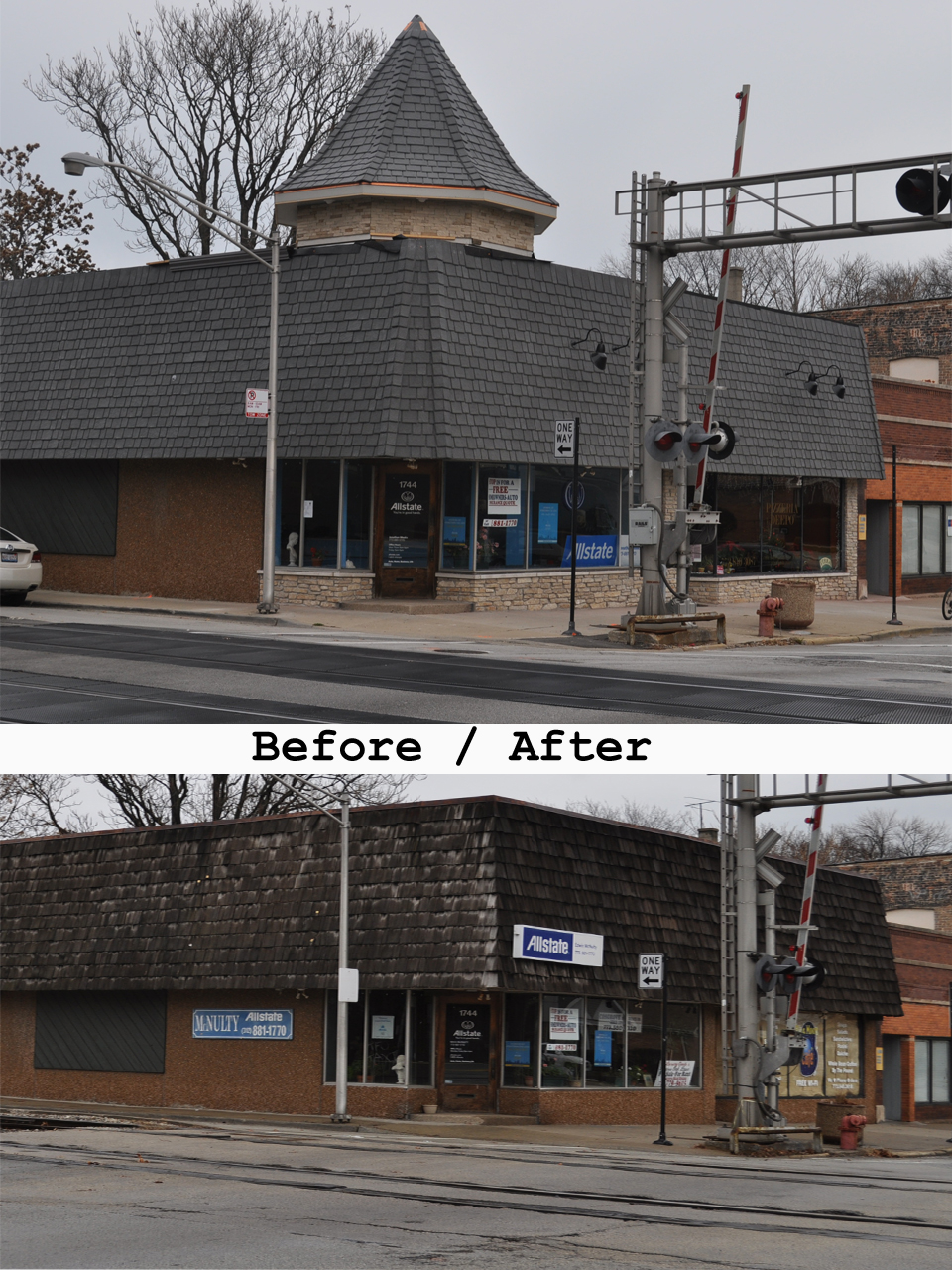 "The old wooden shake mansard roof we had on our building was deteriorating badly and out-of-character for our downtown area," said Ed Bonk. "The Beverly area was added to the National Register of Historic Places in 1975 and has many real slate roofs. We wanted to keep with that look, but because of the cost and the weight of real slate it seemed impossible. Then we found the option of DaVinci polymer slate roofing tiles.
"The Multi-Width Slate Gray tiles we had installed by Durability Roofing and Construction perfectly complement the 99th Street Train Station's roof design right across the street from us. With our new polymer slate roof, there's a newfound cohesiveness in the appearance of our downtown area."
The building's new roof has caused quite a stir with local residents. "It was amazing the amount of interest the neighborhood had in this reroofing project," said Bonk. "We had people walking and driving up inquiring about the polymer product. I must have given away 20 samples of our materials!"
A cornerstone property in downtown Beverly, the Bonk's 7,200 square foot building is home to a real estate firm, pizzeria, and an insurance company. A landmark cupola sits atop the building, adding character to the structure.
"There are so many advantages to this DaVinci polymer roof that I won't be surprised if other area homes and businesses start using it in the future," said Bonk. "The fact that it holds up to our tough weather conditions, is long-lasting, and has no maintenance requirements is a huge asset for us.
"The tiles are so detailed that they resemble real slate, and, since our roofing coverage starts just 10' off the ground, these tiles can be viewed close up. To make our decision, we attached samples of various polymer tiles on the old roof, stepped back and looked. The other manufacturer's synthetic slate products made the building look like a plastic toy. Only the DaVinci Slate tile looked realistic," Bonk explained. "Now I never even think about it being synthetic when I step back to admire this roof."

DaVinci Roofscapes has manufactured award-winning polymer slate and shake roofing since 1999. The roofing tiles are virtually maintenance-free and far more cost-effective than the natural product. DaVinci leads the industry in tile thickness, tile width variety, and the greatest selection of subtle earth-toned colors. Company products have a 50-year limited warranty and are 100% recyclable. DaVinci proudly makes its products in the United States and is a member of the National Association of Home Builders, the Cool Roof Rating Council, and the U.S. Green Building Council. For additional information call 1-800-328-4624 or visit www.davinciroofscapes.com.
Website: www.davinciroofscapes.com
Latest from DaVinci Roofscapes