Polymer Shake Product Builds Business for Roofer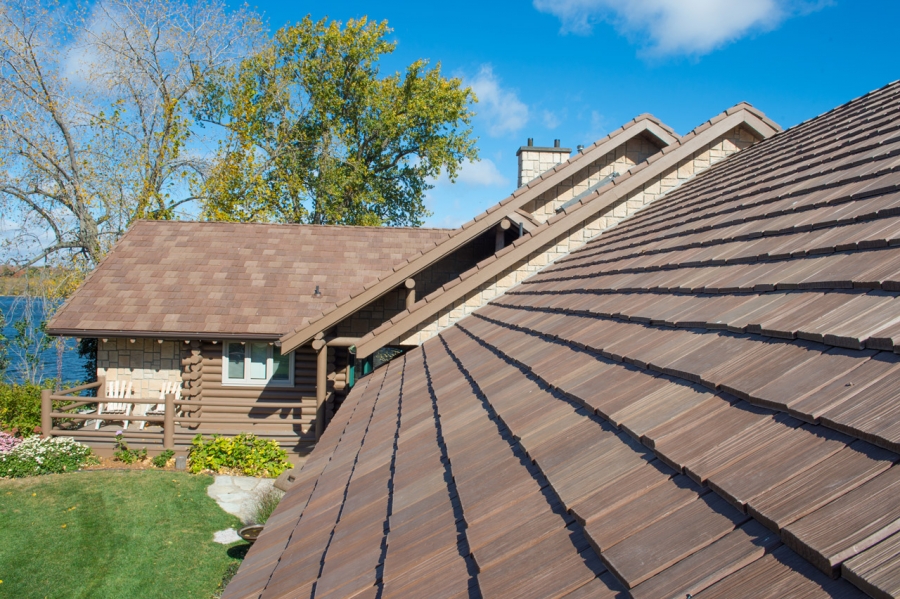 "I thought to myself, now here's a product that will really work in my marketplace," says Herritz, who employs 10 full-time workers and up to 75 additional subcontractors for his Minnesota business. "I immediately thought the polymer shake product was a perfect match for a homeowner I was working with who wanted a longer-lasting substitute for natural cedar shakes."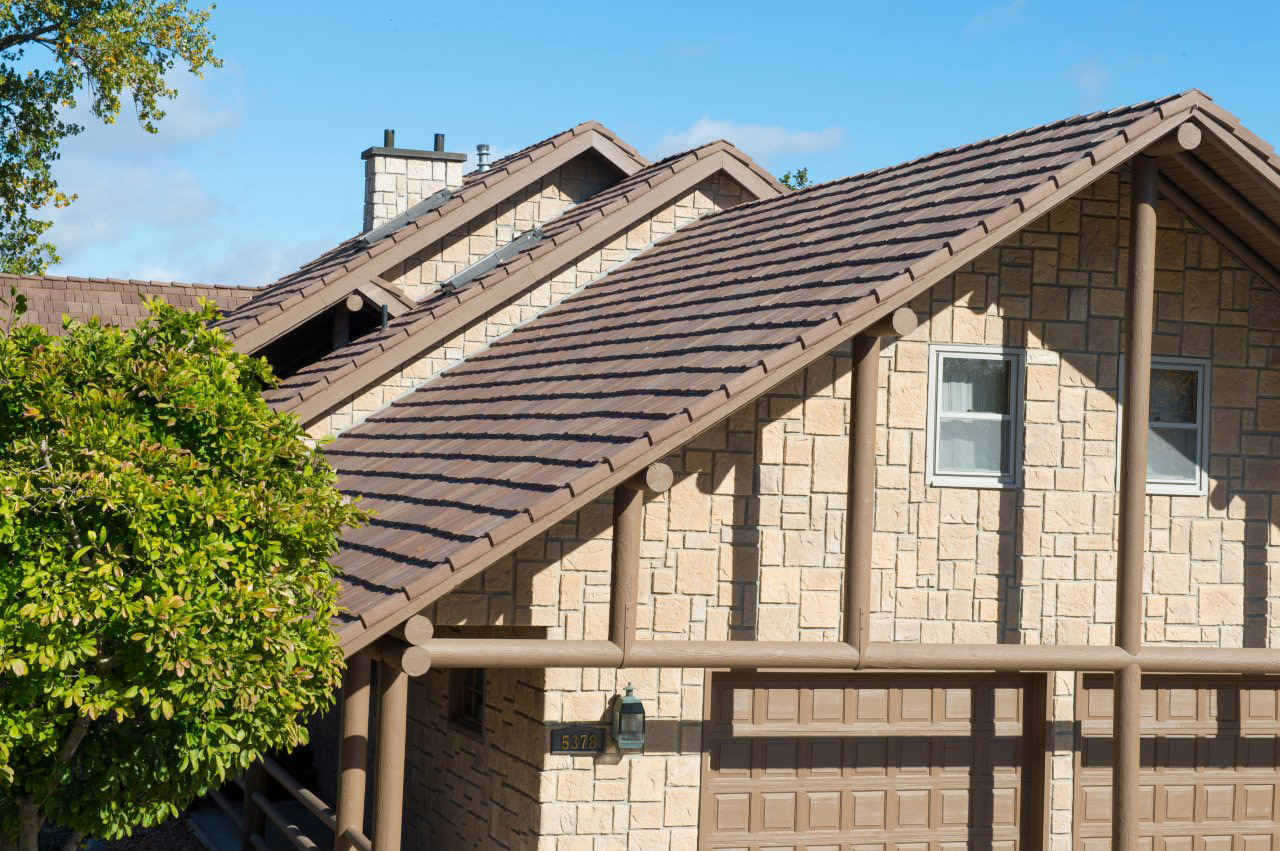 Herritz convinced the homeowners to invest in the new Bellaforté Shake products for their lakefront home. The results were outstanding.
"I like this polymer roofing tile better than real wood shakes because it stands out, and the homeowners know what color they're dealing with right away," says Herritz, a member of the DaVinci Masterpiece Contractor program. "With natural cedar, it changes from golden to silver to gray and even to black in some cases. Plus, this product is easier to install than real cedar because of the standardized size."
The team from Springer Construction Services completed the roof on the home in Prior Lake, Minnesota, before the end of the summer. The Tuscano color blend of Bellaforté Shake roofing tiles used on the home will also be added to a boat house in the near future. Now Herritz and his team are eagerly seeking more projects with the fast-install product.
"This is a competitive industry and I'm always looking for ways to differentiate my company from others in our market," says Herritz. "This product gives us a real substitute for cedar shakes that I can truly sell and market to homeowners with a value to it at a reasonable price compared to quality cedar. I envision using this product on at least 10 reroofing projects each year."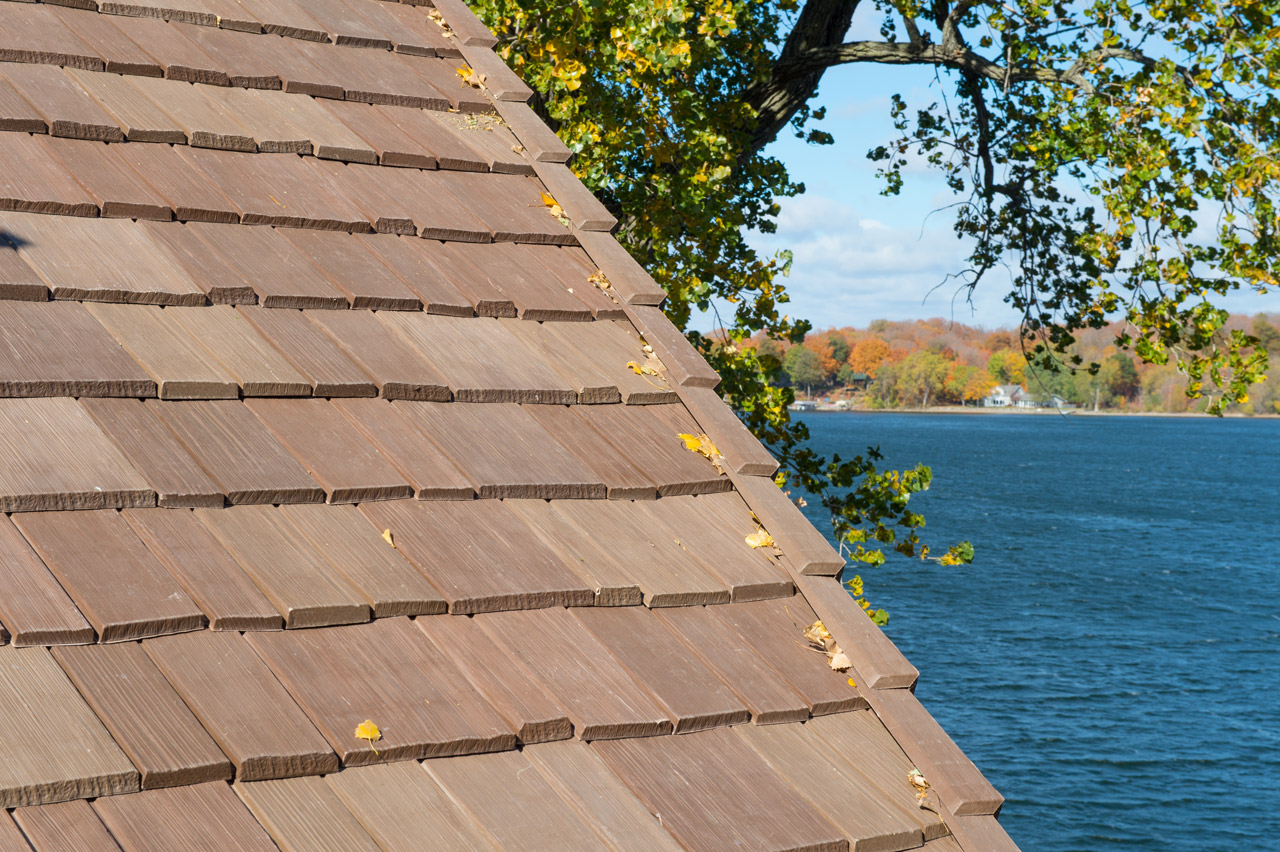 Bellaforté Shake polymer roofing tiles have a multi-width appearance that replicate hand-split real cedar shakes with slanted sawn edges and staggered lengths. The tiles feature snap-fit tabs for easy installation and self-alignment. The roofing tiles come in 49 colors and a selection of five color blends, including Abruzzo, Espresso, Tuscano, Verona, and Harbor Gray.
The 12" Bellaforté Shake tiles feature multiple profiles that enable roofing contractors to create a staggered appearance that simulates a natural rough-hewn wood shake roof. The product's patented features, which include a leading edge tab and a self-aligning ledge, help reduce the installation time for the Bellaforté Shake product. Available nationwide, a square of Bellaforté Shake (with 100 pieces per square) weighs just 190 pounds. This lower tile weight helps reduce installation time and transportation costs. Just as with other DaVinci products, the Bellaforté Shake tiles are 100% recyclable and come with a 50-year limited warranty.
Herritz believes other roofers will also find success with the Bellaforté Shake product line. "Since this is a 50-year roof, you need a good, quality-minded crew to do the installation," says Herritz. "My advice is not to skimp on the underlayment and flashing products. You need to invest in top-quality products throughout the entire roof for the system to last the five decades offered by the DaVinci 50-year limited warranty."

DaVinci Roofscapes has manufactured award-winning polymer slate and shake roofing since 1999. The roofing tiles are virtually maintenance-free and far more cost-effective than the natural product. DaVinci leads the industry in tile thickness, tile width variety, and the greatest selection of subtle earth-toned colors. Company products have a 50-year limited warranty and are 100% recyclable. DaVinci proudly makes its products in the United States and is a member of the National Association of Home Builders, the Cool Roof Rating Council, and the U.S. Green Building Council. For additional information call 1-800-328-4624 or visit www.davinciroofscapes.com.
Website: www.davinciroofscapes.com
Latest from DaVinci Roofscapes