New at IBS - Foundry Stacked Stone Siding
Written by The Tapco Group
Authentic panels save time, money over polypropylene and deliver an aesthetic first
Bringing installation ease and a highly desirable ledgestone aesthetic, new Foundry Stacked Stone siding expands The Foundry's Stone Collection of premium vinyl siding. Foundry Stacked Stone features bold, rugged texture cast from hand-selected North Carolina quarried stone, an enhanced coloring process that delivers scores of vibrant undertones and tonal differences, and an innovative first for the stone siding market - the only textured grout line for added authenticity.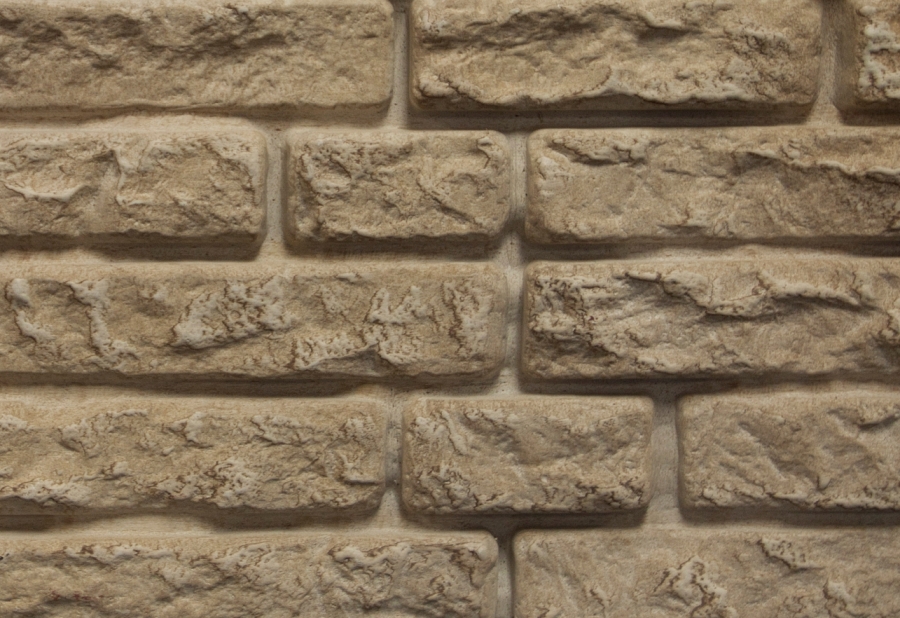 Among the advantages with Foundry Stacked Stone are its abilities to be easily cut with snips and hung just like traditional vinyl panels. In comparison, typical polypropylene ledgestone siding requires the use of a circular saw.
"The Foundry Stone Collection is all about versatility and easy, terrific curb appeal. With Foundry Stacked Stone, you get an attractive, contemporary look that goes great with a wide variety of siding material like fiber cement, vinyl cedar and stucco. At the same time, it's the absolute simplest siding installation," says Jonathan Wierengo, vice president of marketing at The Tapco Group.
While polypropylene stone siding manufacturers recommend material overage of 5 or 10 percent, Foundry vinyl stone siding has a low, waste-minimizing scrap rate of less than two percent. Furthermore, polypropylene stone panels require significant other installation materials such as several tubes of caulk and adhesive for a single wall.
Like The Foundry's limestone and brick Stone Collection profiles, Stacked Stone uses molds cast from more than one hundred unique stones to create detail that reflects hand-cut and installed stone. Stacked Stone and all Foundry stone panelsdeliver 40 ft. of coverage without repeat, surpassing polypropylene stone panels that may only come in three different panel designs for a single wall.
"We've continually raised the bar with developing The Foundry's processes for creating exciting, palpable texture and color. With Foundry Stacked Stone, there are eye-catching metallic hints like subtle flecks of bronze that give you an enhanced sense of mineral makeup and solid depth," adds Kelly Warren, product manager at The Tapco Group.
The ceramic microsphere finishing process used with Stone Collection siding provides believable color without any telltale sheen. Available in four different colors, Stacked Stone palettes range from warm earth tones with subtle blushing, to the breadth of a cool grey spectrum with appealing purple undertones.
The Stone Collection's innovative patent-pending locking system ensures trouble-free, secure installations. Durability and performance include benchmark characteristics that the Foundry is known for: Class 1 (A) fire resistance, 170 mph windload (meeting rigorous Fla. state code) and a limited lifetime warranty.
Foundry Stacked Stone has a texture true to nature where previous generations of stone siding have delivered a puzzle-piece, contrived aesthetic. Surface and edge detail create attractive dimension and dramatic shadows. Stacked Stone complements traditional vinyl lap siding, Foundry Shake and Shingle specialty siding and other siding materials when used in skirting applications, façade sections and door-surrounds, or as an accent around a window.
The Foundry is a division of The Tapco Group®, a U.S. Green Building Council member. For more information, visit www.FoundrySiding.com, or call 800-771-4486. For more great ideas to enhance your home, find The Tapco Group on Facebook at facebook.com/TapcoGroup, Twitter at twitter.com/TapcoGroup and on YouTube at youtube.com/TheTapcoGroup.
The Tapco Group is the building industry's leading provider of easy to install, premium innovative exterior products. Serving the building industry since 1961, Tapco specializes in the manufacturing of roofing, siding, tool systems, egress systems and siding components. The products combine versatile application, durability, vast color palettes and uncommon authenticity to exceed the expectations of contractors and homeowners. Tapco delivers Innovation Born from Original Thinking™.