ROI of Fiber Cement Siding
Residing your home can bring a higher return on investment than almost any other remodeling project. Choosing fiber cement siding will increase the ROI of a siding upgrade substantially, as well as having immediate benefits of curb appeal and energy efficiency.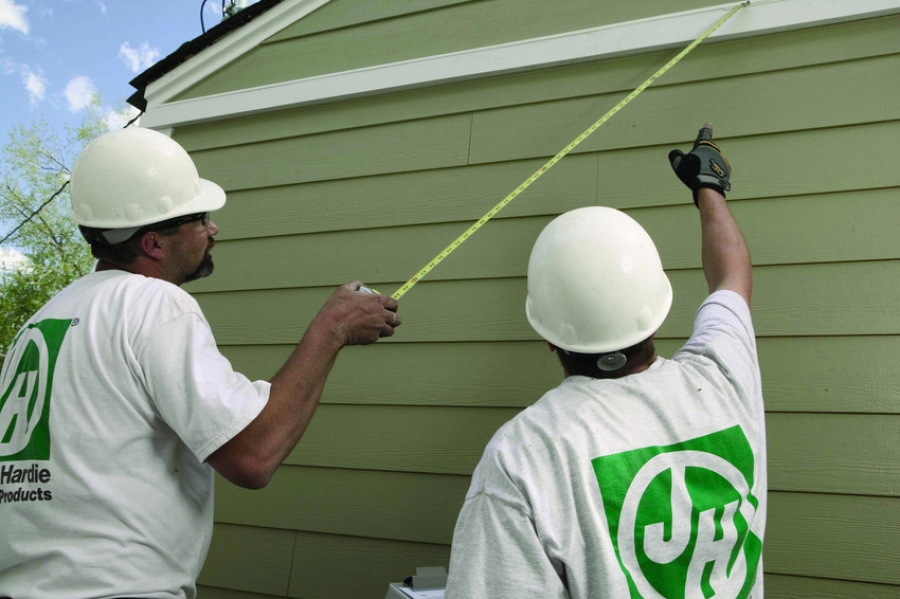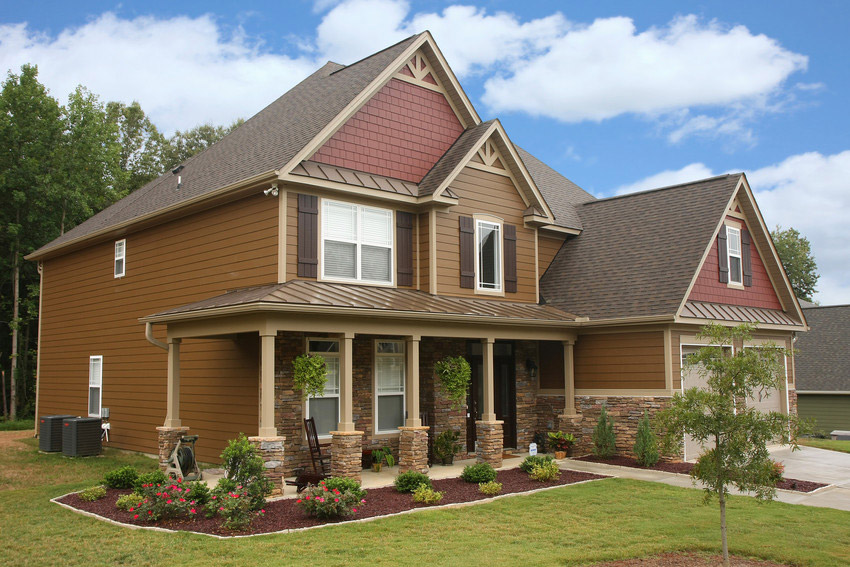 Will a home – arguably the most important investment an individual will ever make – look exactly the way the homeowner wants when a residing project is complete? What's more, will the homeowner get a great return on investment on the residing project if they choose to sell the house?
Homeowners with concerns about return on investment (ROI) should consider fiber cement siding, which consists of a mix of materials, such as sand, cement, and cellulose fiber. According to the Remodeling 2012-13 Cost vs. Value Report, when it comes to return on investment, residing a home with fiber cement siding provides the No. 1 return on a remodeling investment. 2013 marks the eighth straight year that fiber cement siding was listed as having the top ROI for upscale projects.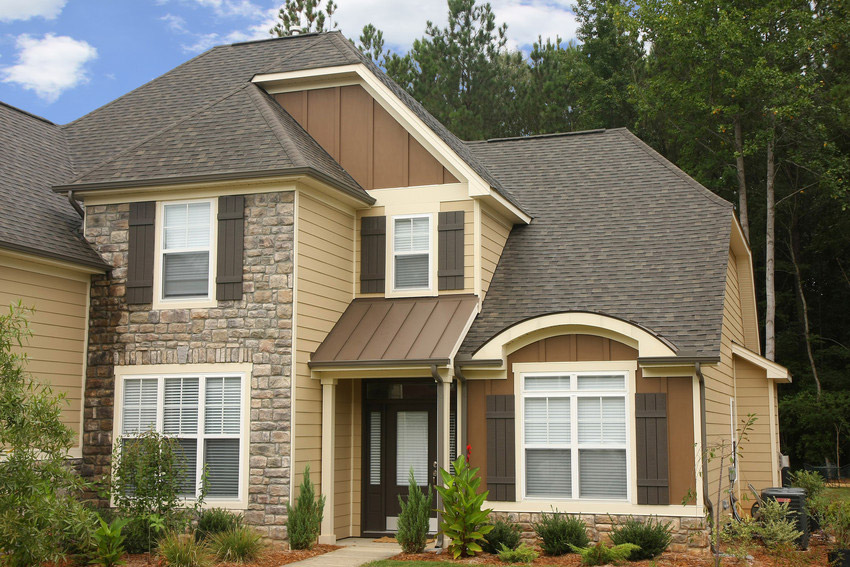 Fiber cement siding also offers great long-term curb appeal. It offers better resistance to the common problems faced by all siding choices over the test of time: dimensional stability, moisture, flame, and termites and other pests, and that's just the beginning. Fiber cement siding from James Hardie, for example, is engineered for the specific climate of a home's location. That means that homeowners in the U.S. Northeast and Midwest can have fiber cement siding specifically designed to resist weather conditions like snow and ice, moisture, and freezing temperatures. Keep in mind, too, that fiber cement is also not only used for siding – it's also used for trim, soffits, and fascia, so all of the components of the home's exterior can share both character and long-term durability.
In other words, durable, lower-maintenance fiber cement siding makes a home look great in ways that other siding alternatives can't and increases the value of a home while reducing the risk inherent in a residing project.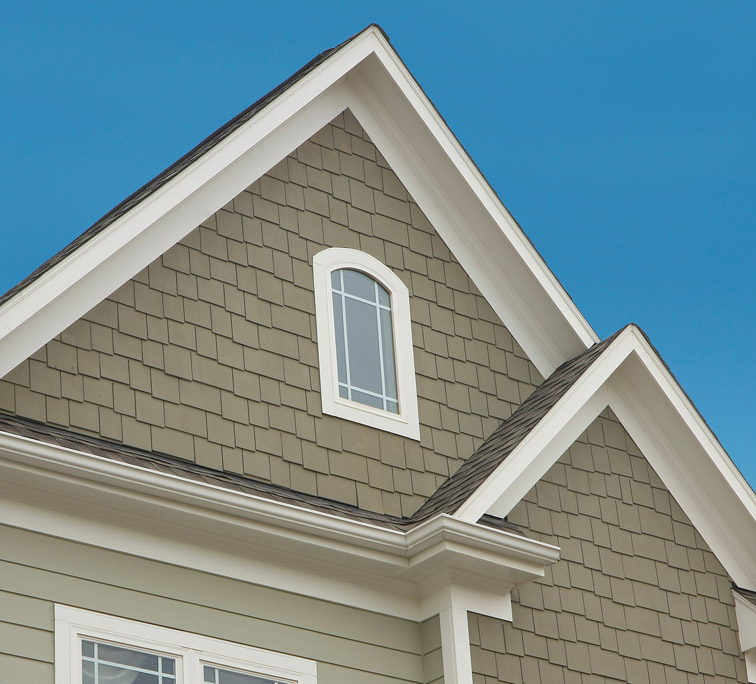 Knowing when to reside
Deciding to reside a home isn't a small undertaking. However, it's usually apparent when residing is necessary: it's when a homeowner finds the current siding sagging, cracking, blistering, buckling, or fading and when it exhibits missing pieces, dents, insect damage, rot, or water stains.
At that point, a homeowner can consider several residing materials in addition to fiber cement: vinyl, wood or simulated wood, and masonry. Determining which material makes the most sense can be done in several ways, but fiber cement excels in each of these.
Maintenance. Vinyl requires regular cleaning and washing, while wood-based siding needs to be repainted every few years. Conversely, fiber cement siding needs very little care.

Protection. Fiber cement siding isn't affected by localized heat, like that created by reflections from a neighbor's low emissivity (Low-E) energy-efficient windows, which may cause distortion or actual melting of vinyl siding in particular.

Environmental impact. The U.S. Green Building Council (USGBC) recognizes fiber cement siding for its durability and sustainability. The National Association of Home Builders (NAHB) also awards credits to remodelers for using fiber cement siding (with up to 17 credits possible, under the NAHB National Green Building Standard 2009).

Energy savings. Fiber cement siding may be combined with weather barrier and foam insulation panels to help to increase energy efficiency.
Solid return on investment (ROI)
The Remodeling 2012-13 Cost vs. Value Report compared the average cost of many popular remodeling projects with their value at time of resale. Siding replacement using fiber cement returned 79% of its cost, the best of more than a dozen upscale projects, including:
Residing with foam-backed vinyl (71%);

Window replacement, with either vinyl (71%) or wood (68%); and

A bathroom addition or a roofing replacement (both 56%).
Residing with fiber cement also provided a higher return on investment (ROI) than big-ticket projects like a major kitchen remodel (59% return) and a master suite addition (52%).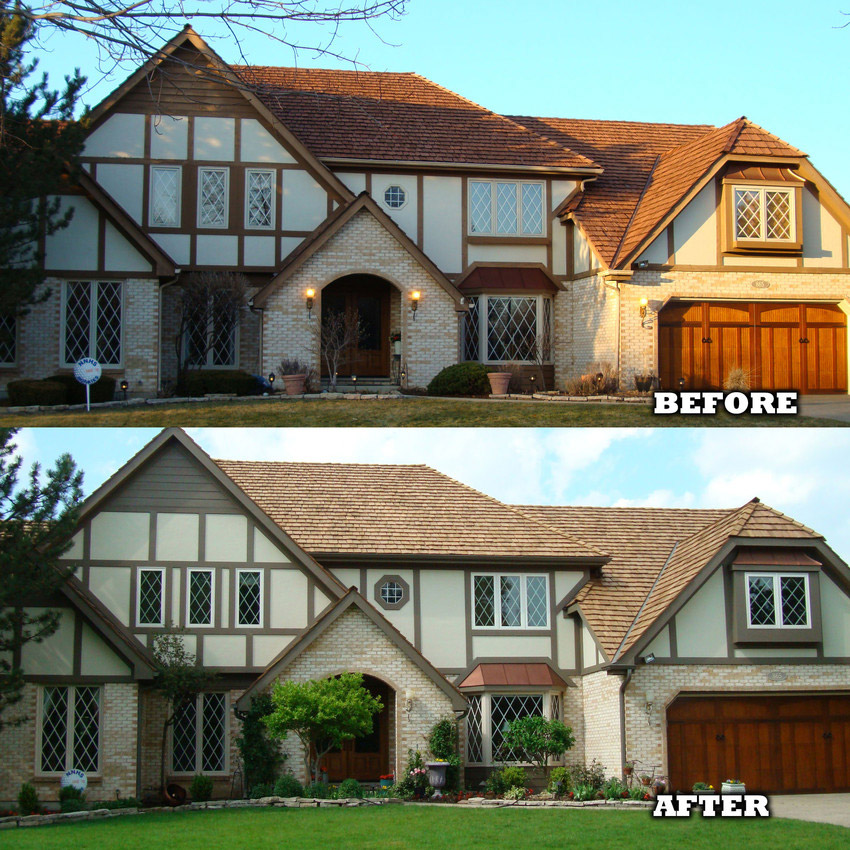 Curb appeal
Ultimately, the look of the home – the design, materials, and colors – matters to a homeowner. In other words, they want a place they are proud to come home to and show off to their friends and neighbors. Fiber cement siding is thicker and more substantial than other siding choices, including vinyl, so it creates a more upscale look. Fiber cement lap siding, vertical siding, and shingle siding are available in a multitude of profiles and textures, from smooth to stucco, and together they can add curb appeal to any home.
Color can be the most agonizing choice for a homeowner who is considering residing. What do certain colors represent? Will selected colors complement each other, especially on homes with two siding colors and one trim color? Will those colors provide enough balance and a unified look?
Those are all good questions and are easily answered. For example, James Hardie worked with nationally renowned color expert Leslie Harrington to choose the colors for its ColorPlus® Technology finishes. ColorPlus Technology is a baked-on coating formulated specifically for use on James Hardie fiber cement. Applied at the factory to eliminate the inconsistencies of field painting, it ensures better paint adhesion than paint on wood-based siding products. The result is a durable, lower-maintenance finish that performs better, lasts longer, and looks brighter.
Putting it all together
Residing a home doesn't have to be an intimidating experience. Knowing the facts about all siding choices, including the projected return on investment (ROI) and the expected curb appeal, is part of the process. Fiber cement siding makes that decision easier and less risky because it excels in both areas.
Latest from John Dybsky