Simonton Windows Bring Light into Lives of Critically Ill Children at Seton Pediatric Center
Written by Simonton Windows
The Elizabeth Seton Pediatric Center is a very special place, with extremely special residents. More than 130 children, each with a variety of serious medical conditions, live at this long-term care facility in Yonkers, New York.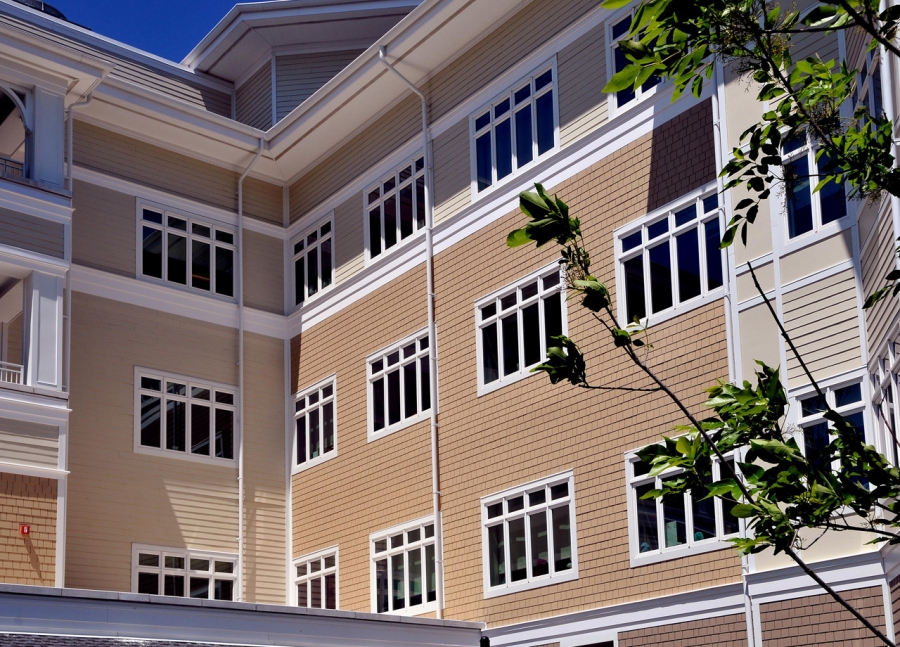 Opened in March of 2012, the 165,000 sq. ft. premier medical center features a shamrock design of three floors of living spaces that are segmented into different "neighborhoods" to encourage a residential feeling. Each neighborhood includes a community room and a family suite for overnight guests. The main level features 15 classrooms, a cafe, and examination and medical rooms, plus a variety of therapeutic areas.
Energizing light flows throughout the entire structure. More than 770 energy-efficient Prism® by Simonton windows bring sunlight into the Elizabeth Seton Pediatric Center, allowing residents and 650 staff members to connect with the outdoors.
"Windows play a critical role in the design of the structure," says Brian Harrington, senior vice president of development for the Elizabeth Seton Pediatric Center. "Our primary goal from the start was to have every one of our 137 children be able to sit in their beds and look out a window to see the outdoors. Natural sunlight is essential to setting a positive environment for these critically ill children."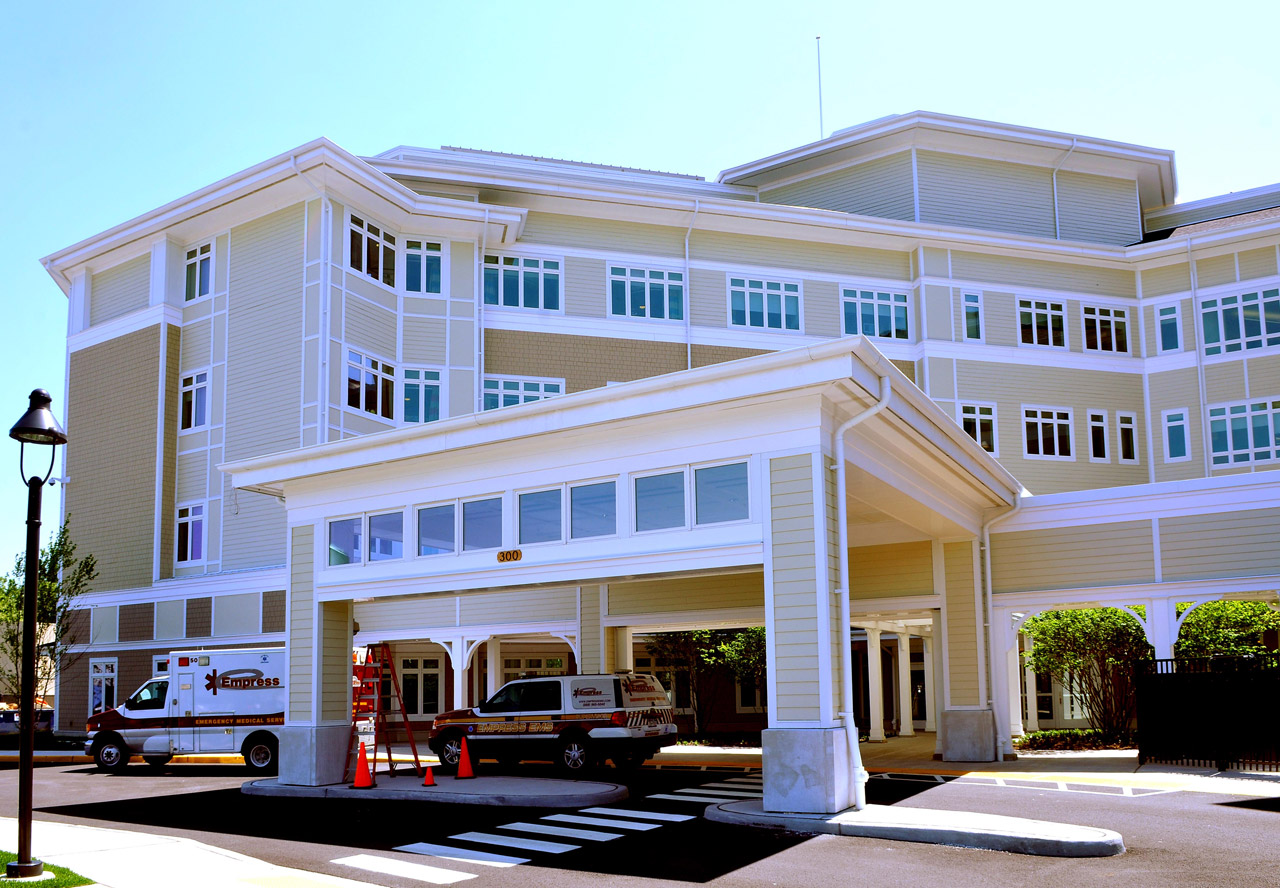 Harrington believes that the Simonton windows installed in the four-story structure are a premier aspect of the building's aesthetic design and an important element of the LEED-certified building design. "We're extraordinarily pleased with the Simonton units installed throughout our facility," says Harrington. "They allow both our caregivers and residents to get a refreshed feeling on a daily basis."
The team at Elizabeth Seton Pediatric Center also feels positive about the builder and contractors who installed the windows and built their facility. "We have a special relationship with Andron Construction," says Harrington. "Those folks built this building with the greatest of care and love. They appreciate what we do for these children and we're proud to have worked with them on this project."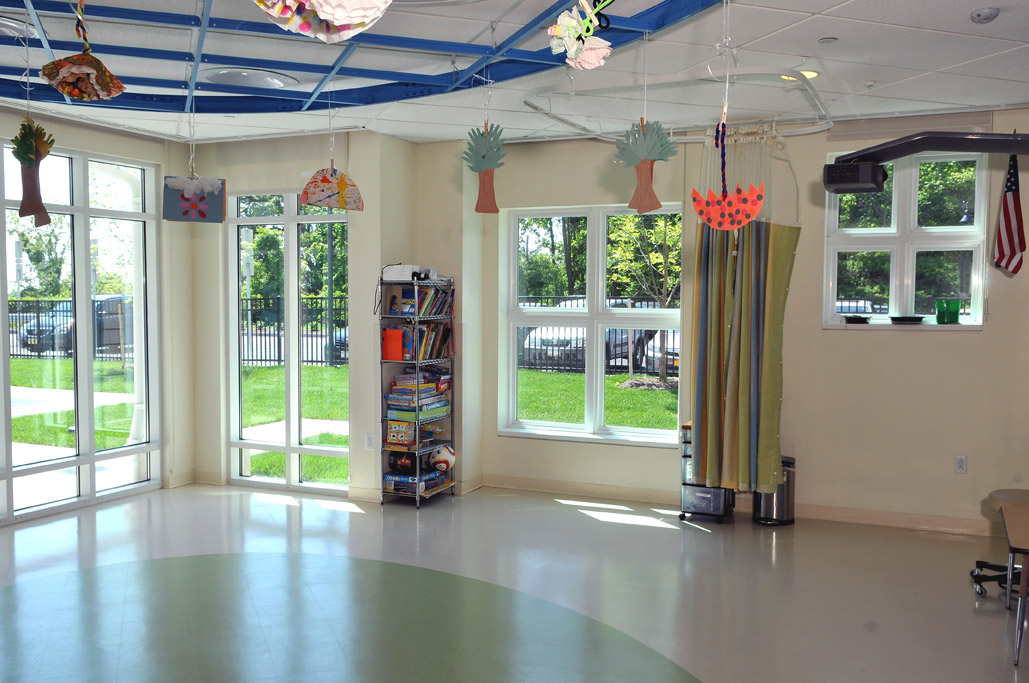 Teamwork for the Children
Following a 2010 groundbreaking, construction moved swiftly for the facility, which was designed by the architects at Perkins Eastman in Connecticut. Window installation took place during the first quarter of 2011 with Norandex Building Materials Distribution supplying multiple orders of Simonton windows to Andron Construction for the progressive installation.
In total, the design plans for the structure required Simonton to produce 493 Picture, 77 Casement, and 202 No-Hinge Casement windows. Each custom-made window features ProSolar® Low-E glass with an argon gas fill and crisp white vinyl frames. The Super Spacer® system and tripled glazed, 1" thick insulated glass units help ensure premium energy efficiency and that every window meets ENERGY STAR® requirements.
"The complexity and scale of this structure required it be built in sections," says Robert Nalaboff, project manager with Andron Construction Corporation of Goldens Bridge, New York. "This meant we needed specific windows on site at differing times. This necessitated a timely and efficient sequence of window orders and deliveries. The team at Norandex and our Simonton sales representative worked hard with us to coordinate the multiple window types and shipments."
Nalaboff relates that the overall height of the structure and the contour of the building's façade presented unique challenges for this job. "With significant planning the project team was able to overcome these challenges safely and efficiently," says Nalaboff. "Everyone worked smoothly together because we had the end goal in mind of creating an outstanding facility for the children."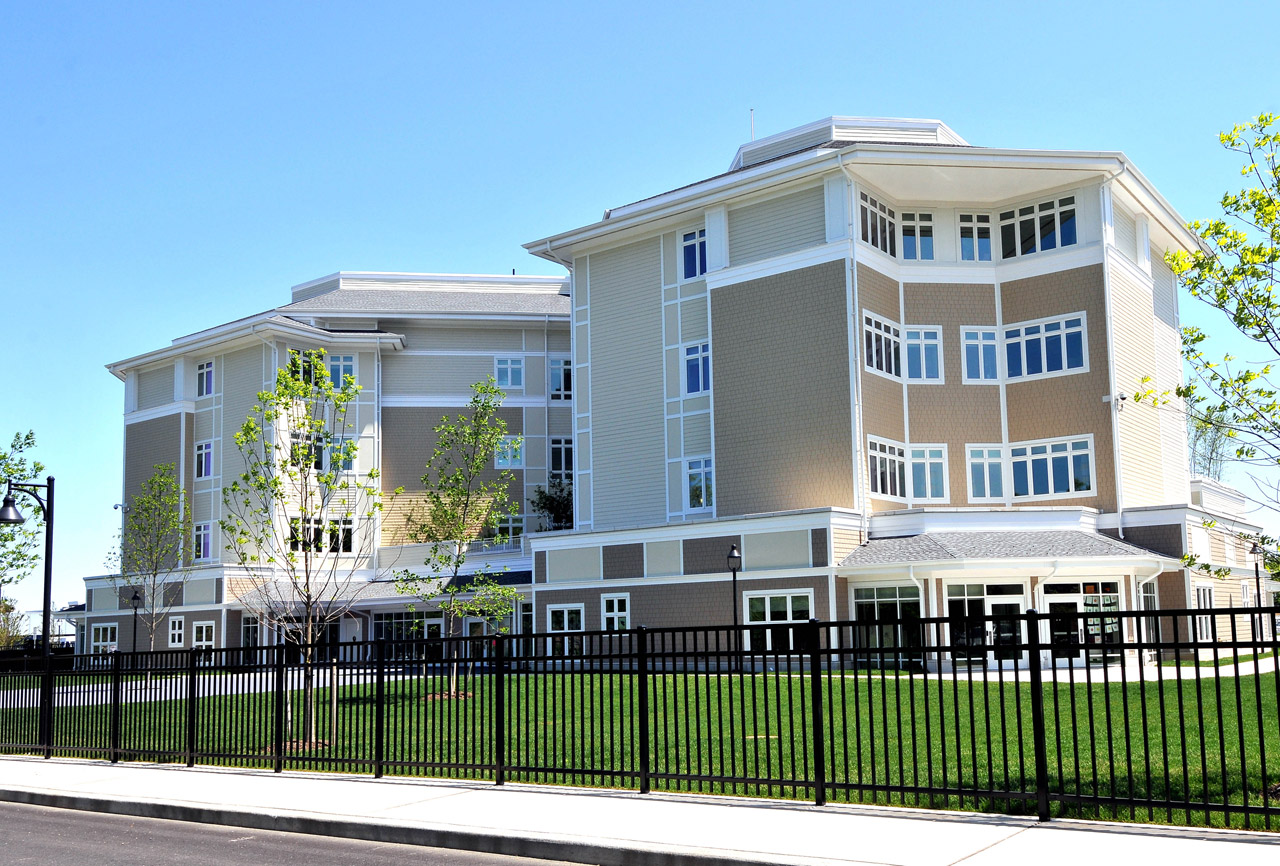 A Window on the Future
Named after St. Elizabeth Seton, the first American-born saint and the patron saint against the death of children, the non-profit facility sits on more than six acres of wooded land in Yonkers, New York. Impressive features help make life just a bit easier for the long-term residents at the facility.
Outdoor play areas, a therapy garden, gym, chapel, and aquatic therapy centers are all popular locations for the children. However, the state-of-the-art building was built with the residents' needs in mind, so often what they don't actually see helps them the most.
"Our air infiltration system turns over the air in our entire facility every 10 minutes, taking out 99.8% of the particles in the air," says Harrington. "From a medical perspective, this is of great assistance to the needs of the children. However, that's not something they see or think about every day.
"The sunlight pouring into their classrooms through the windows, or the views of the wooded hills from their beds, that's something that really has a major impact on their lives. We are truly pleased that the Simonton windows installed in our facility allow the children and staff to feel connected with the outdoors and refreshed every day."
About Elizabeth Seton Pediatric Center:
The Elizabeth Seton Pediatric Center is a pediatric skilled nursing and rehabilitation healthcare organization founded and run by the Sisters of Charity, providing care for medically fragile children from birth to 21 years of age who have a broad range of complex conditions including orthopedic problems, spina bifida, blindness, speech and hearing impairments, brain injury, cerebral palsy, premature birth, congenital heart disease, chronic lung disease, chromosome disorders, metabolic disorders, respiratory disorders, failure to thrive, muscular and neurological diseases, and immunodeficiency syndromes. For more information, visit www.setonpediatric.org.
About Simonton:
Simonton Windows produces ENERGY STAR® qualified replacement and new construction windows and doors, including a line of impact-resistant products. Simonton has been ranked "Highest in Customer Satisfaction with Windows and Doors, Three Years in a Row" by J.D. Power and Associates. Simonton was also ranked #1 in quality in the 2009, 2007, 2002 and 1998 Brand Use Studies sponsored by Builder magazine and has won three Best In Class Awards administered by LBM Journal Research Institute. Founded in 1946, Simonton's hallmark has been to deliver the industry's shortest, most dependable lead-times. Part of Fortune Brands Home & Security (NYSE: FBHS), Simonton delivers award-recognized products nationwide to key markets throughout the 48 continental United States. Simonton is a Founding Sponsor of The Weather Museum, a Lifetime Founding Sponsor of the Lead Safe America Foundation, and a supporter of Homes for Our Troops. For information, call (800) SIMONTON (1-800-746-6686) or visit
www.simonton.com