DATA by Randy Brown Architects
According to a 2002 report by the U.S. Department of Agriculture Natural Resources Conservation Service, the total U.S. land area is 1.983 billion acres, excluding Hawaii and Alaska – 107.3 million acres of which is developed, a 24% increase in 10 years. Further, the U.S. Environmental Protection Agency (EPA) has estimated that development has significantly increased since that time. The term "building green" may seem to exclude any but new builds from sustainable design and ecologically sound practices, but this is actually not the case. When Randy Brown Architects designed the interior office space for US Data Corporation, they demonstrated how refurbishing an existing building is a viable alternative to new construction.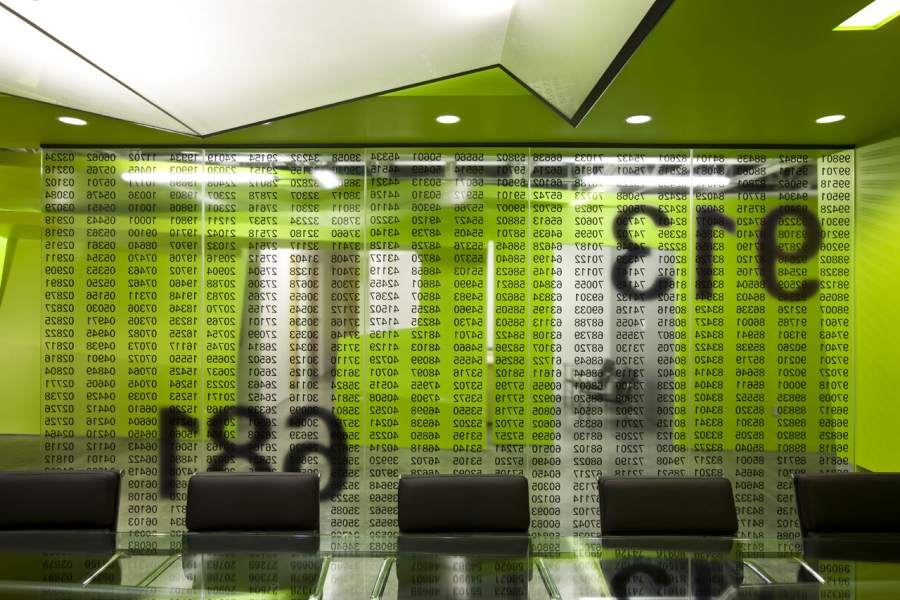 Refurbishing the DATA Office Space
In addition to reaping environmental benefits, refurbished construction projects can help to reduce cost, because much of the existing structure is often suitable for use. All these factors played a significant role in the construction of the DATA office space, which was completed in March 2010.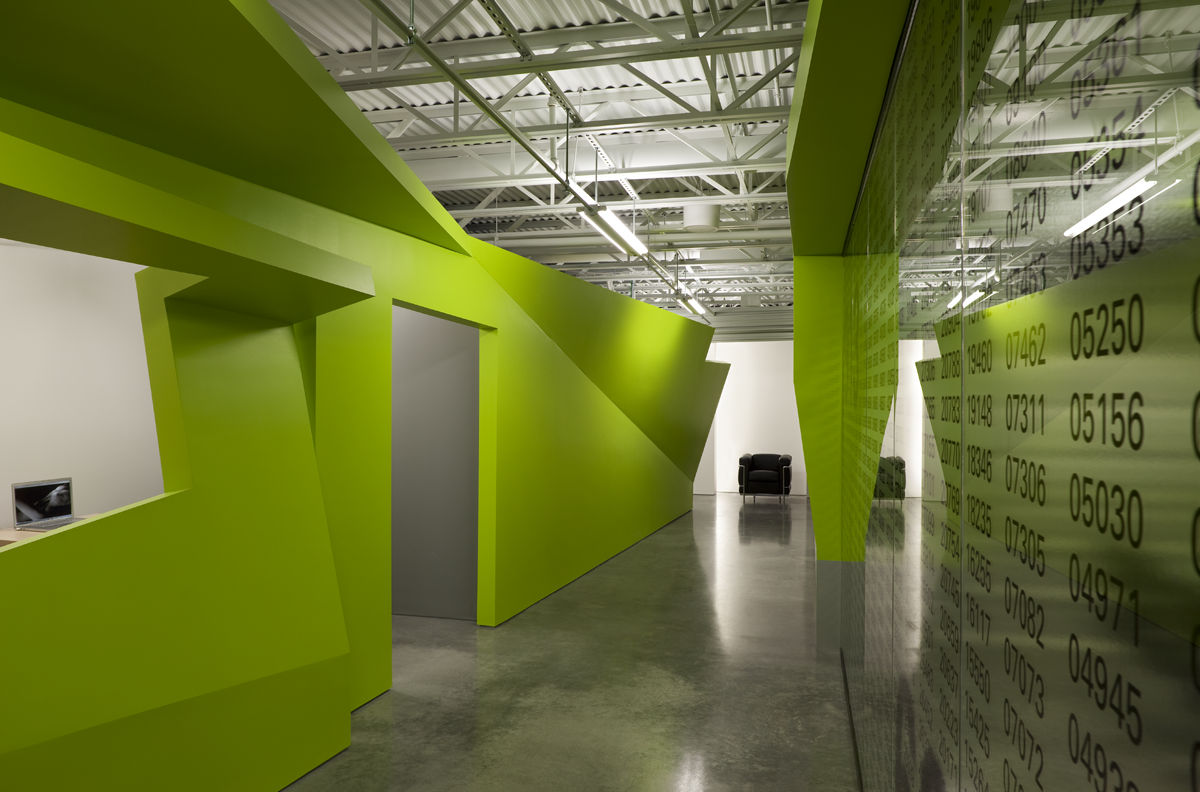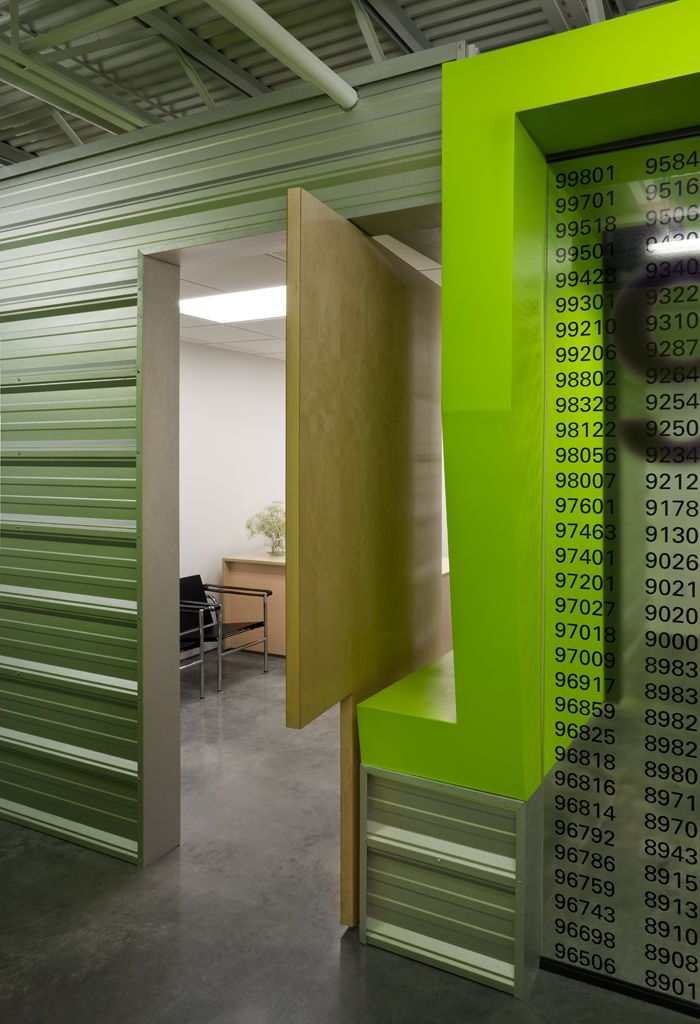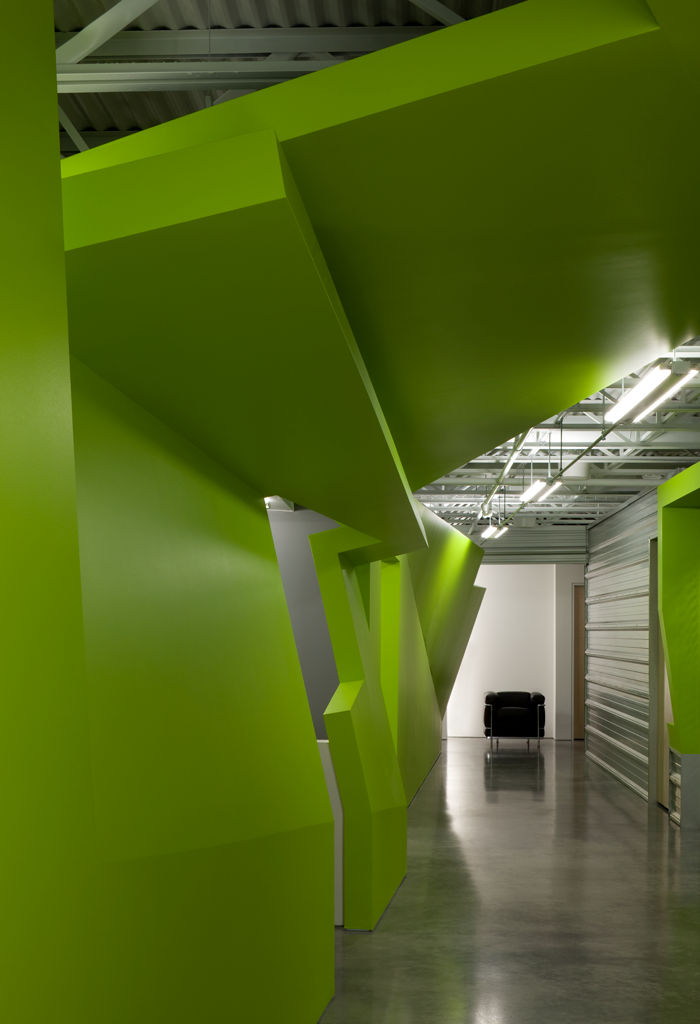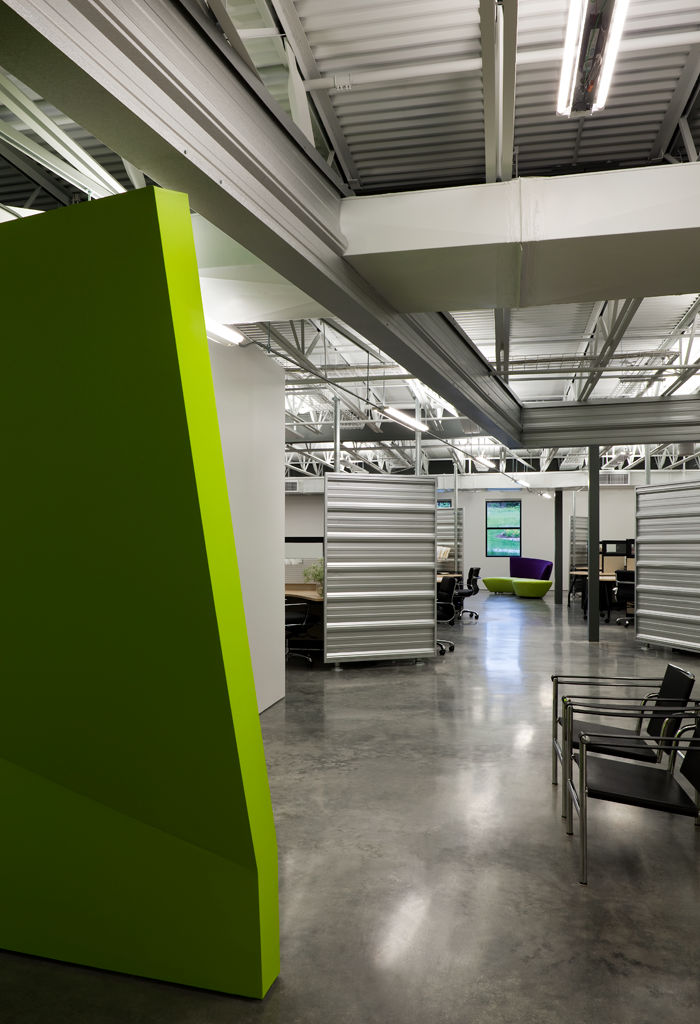 Randy Brown Architects was hired by the US Data Corporation to design the interior office space of their offices in Omaha, Nebraska. The result is DATA, a 5,000 sq. ft. (approximately 465 m2) refurbished office space. Randy Brown Architects was given the challenge of adapting the existing space and making it usable for daily operational needs while refining the identity of the company's office. The contemporary space is equipped with a gaming lounge, a conference room, and a café.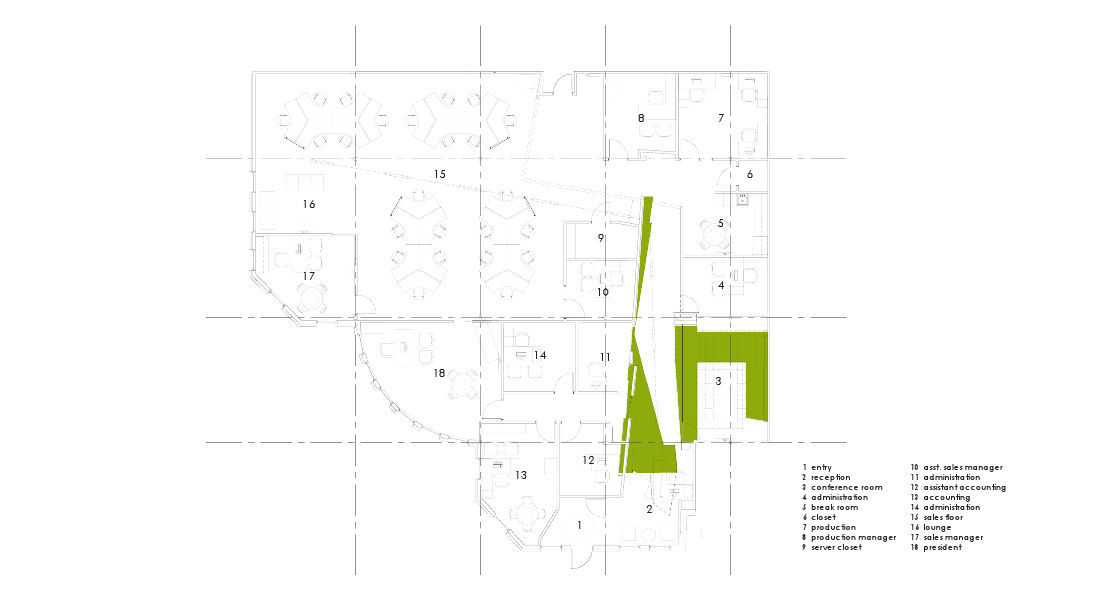 While constructing a contemporary commercial office building from scratch in Omaha could be quite expensive, the DATA project was completed relatively inexpensively due to the refurbishment of an existing building. Randy Brown Architects collaborated with award-winning interior designer Rebecca Herdzina and Allmakes Office Equipment to produce the innovative data center for a mere $28 per square foot, for a total cost of construction of $140,000.
The Design
The goal of the design was to convey the technological identity of the US Data Corporation while maintaining and strengthening the close relationships existing within the company. Randy Brown Architects decided on a large, open floor plan with bullpen-style workstations and a conference room that was enclosed by glass. A numerical design that is reminiscent of data streams is engraved on the glass, and it provides a modicum of privacy. The walls are painted a bright, lime green that was inspired by the flashing green cursor of an old-school computer monitor. The walls jut out at various angles to form origami-like surroundings in meeting rooms and the café to offer employees a truly unique work experience. The architects also incorporated galvanized metal wall panels into the design to pay homage to the company's Midwestern agricultural setting. Clear sealed concrete was used for the flooring, and a 2' x 2' grid with acoustic tiles was used for the ceiling.
The Randy Brown Architects DATA project received a 2010 American Institute of Architects National Honor Award for Interior Architecture.
DATA by Randy Brown Architectus


J. Mariah Brown is a technical research writer and the owner of Writings by Design, a comprehensive business writing service company that specializes in business development, promotion, and client outreach. She has worked in a variety of technical and non-technical industries including, but not limited to, Government, Non-Profit, Engineering, Translation and Interpretation, Christian and Women's Publications, and Fashion and Beauty. She is a graduate of the prestigious E.W. Scripps School of Journalism at Ohio University and is currently pursuing a master's degree from Gonzaga University in Communication and Organizational Leadership.
Latest from J. Mariah Brown