House of Cards: Louisville Downtown Arena
The NCAA Basketball Tournament begins this weekend; some call this the best sporting weekend of year (a sentiment this sports junkie completely agrees with). But what does basketball have to do with the On Site channel? The University of Louisville's new downtown arena! Not only are Cardinal fans eager for March Madness to begin, but they are also anxiously awaiting the completion of their basketball team's new home.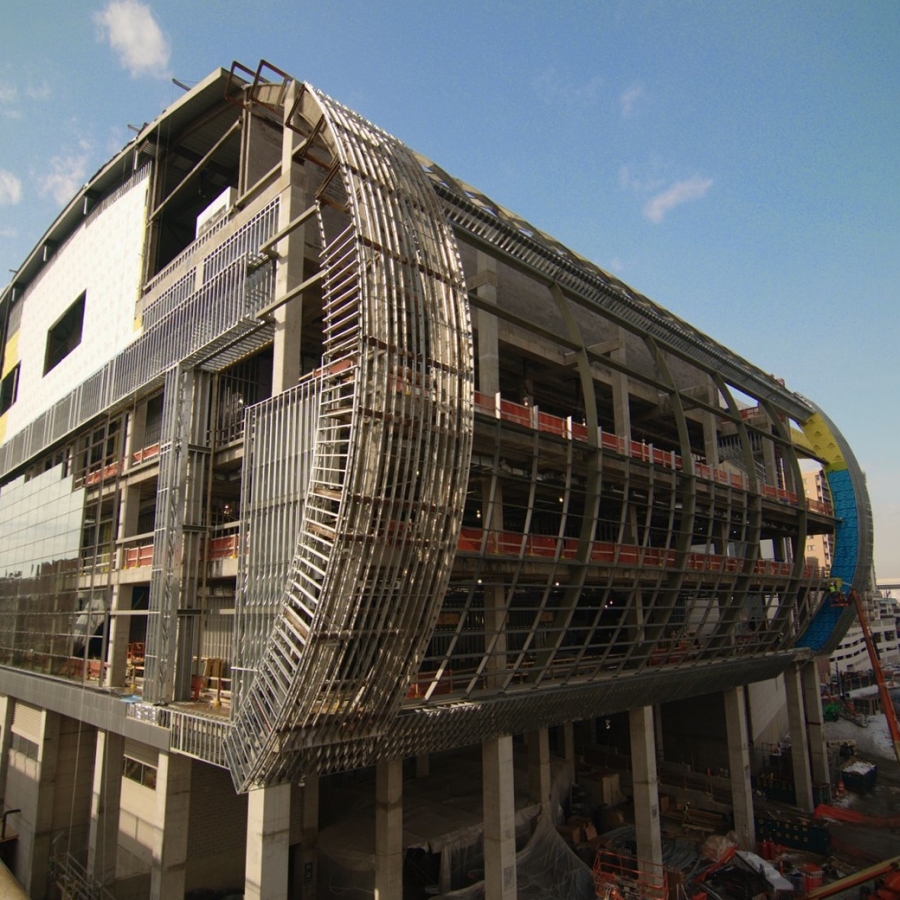 During a recent trip to Louisville, I made sure to take a look at the new arena while it's under construction. Situated along the Ohio River, adjacent to Interstate 64 and the 2nd Street Bridge, the $240 million angular glass arena breaks the mold of more traditional elliptical domed arenas, like the former home of the Cardinals, Freedom Hall. Construction of the new 700,000 sq. ft. downtown venue, designed by Populous (formerly HOK SVE), is being managed by the M.A. Mortenson Company and is scheduled to be completed in November 2010, just in time for the start of the next basketball season.
As is typical of facilities of this nature and size, the structural system is a combination of steel frame and cast-in-place concrete. Construction has obviously progressed since my visit, but the photos below give an indication that the exterior envelope is well under way. The glass curtain wall system along the east and west elevations begins to show the transparency of the arena. Metal stud framing and metal-clad exterior panels shape the most interesting form - the half-barrel concourse on the north side, which is oriented to capture views of the Ohio River. Roof framing and decking are also nearing completion as the envelope work moves toward the south facade along Main Street.
For more up to the minute images of the arena under construction, check out the construction webcam.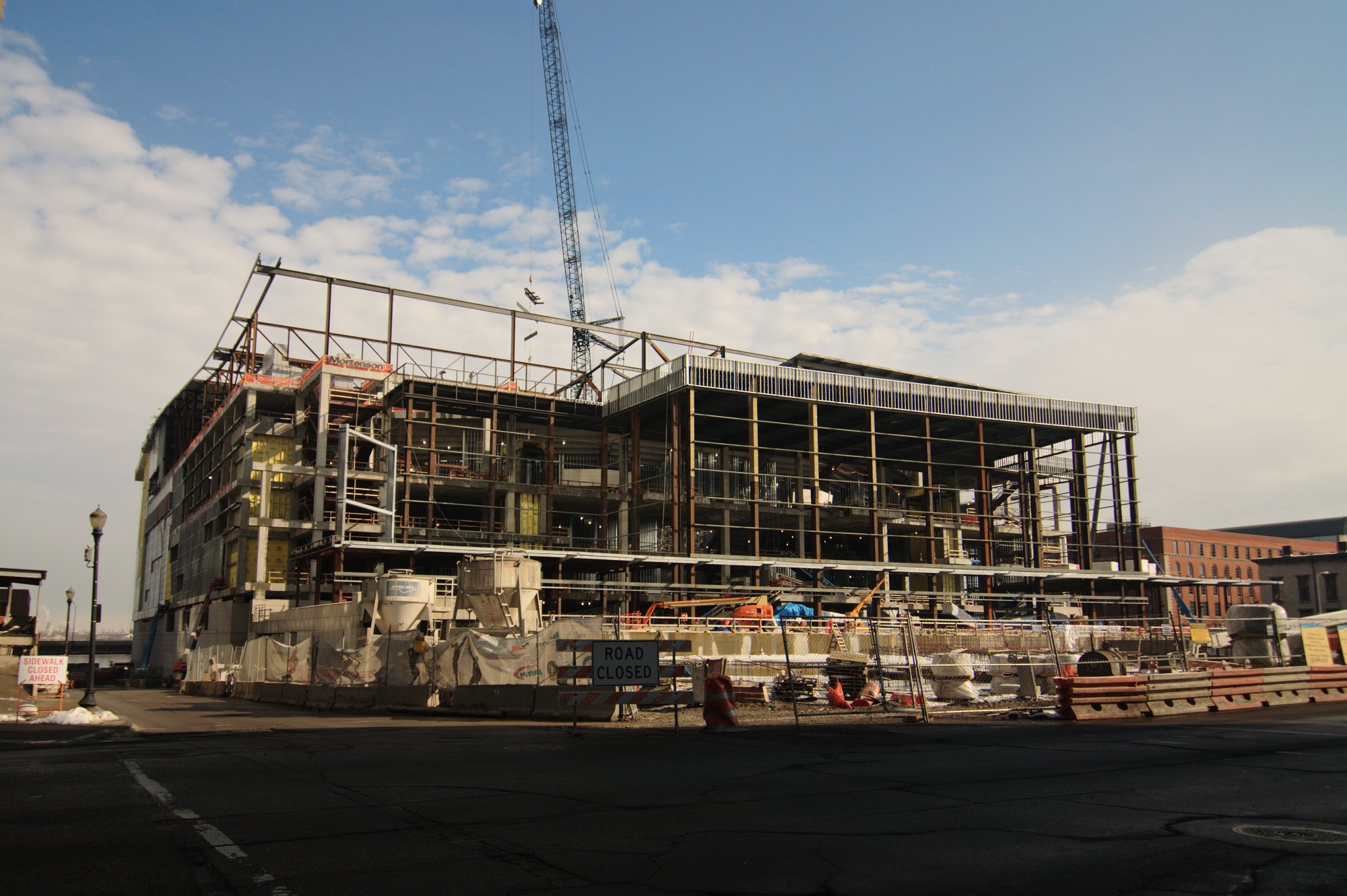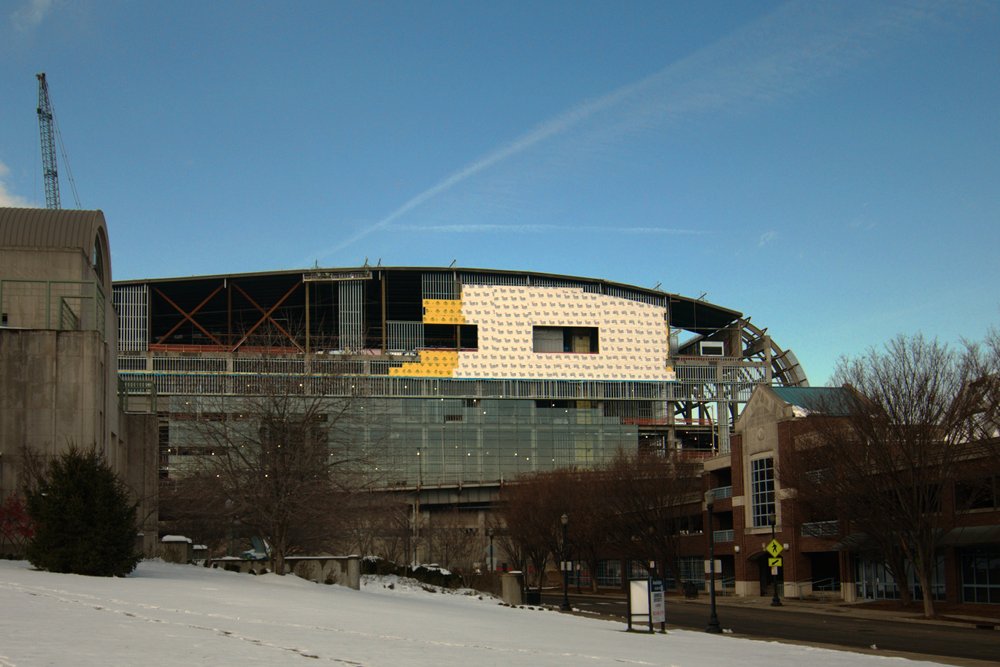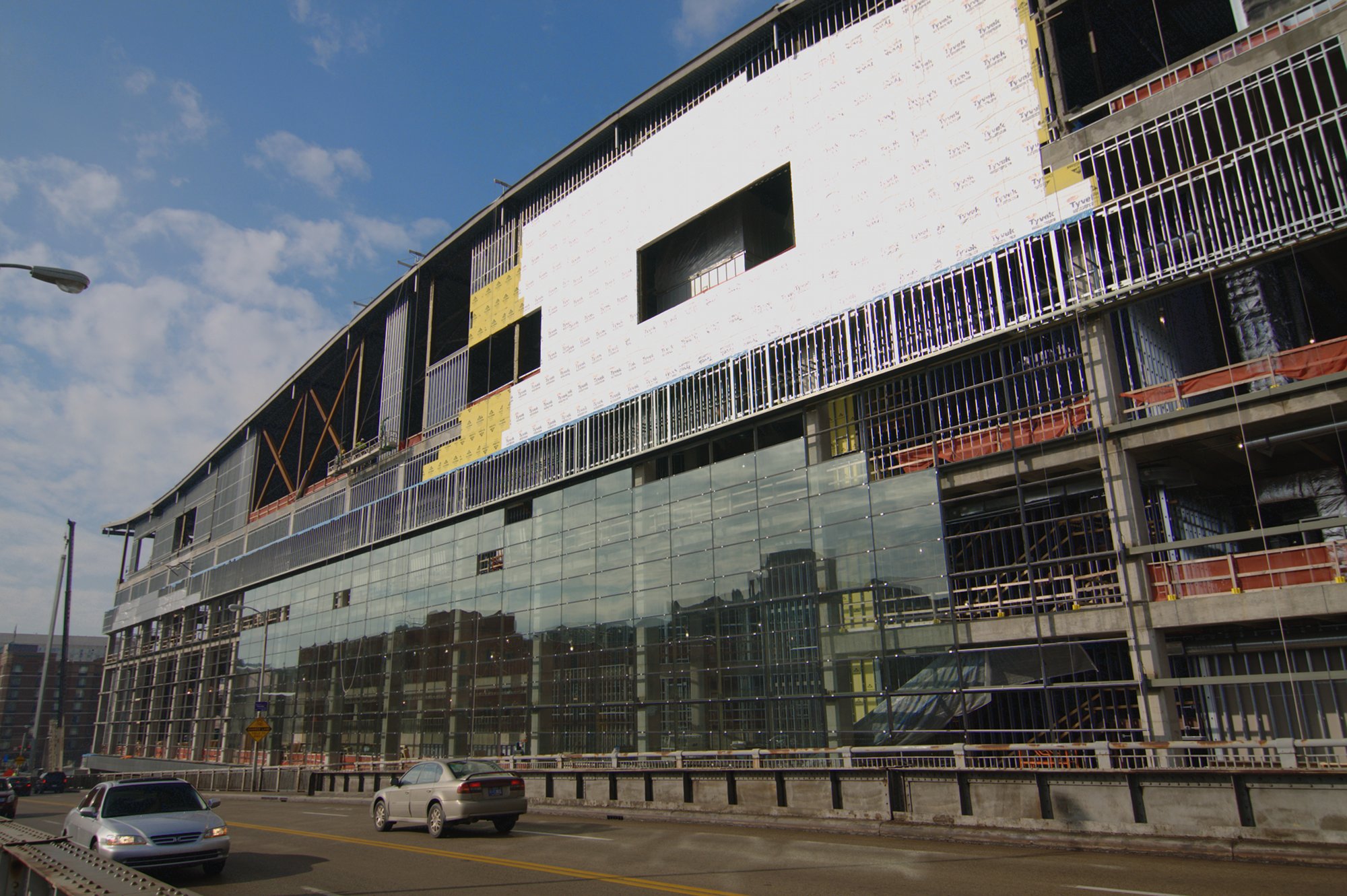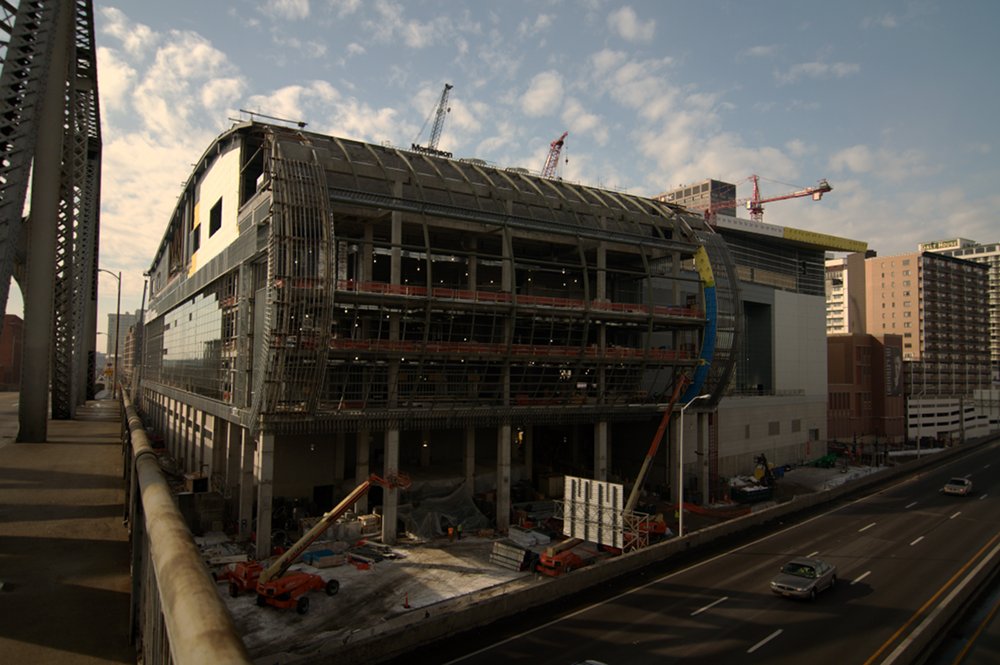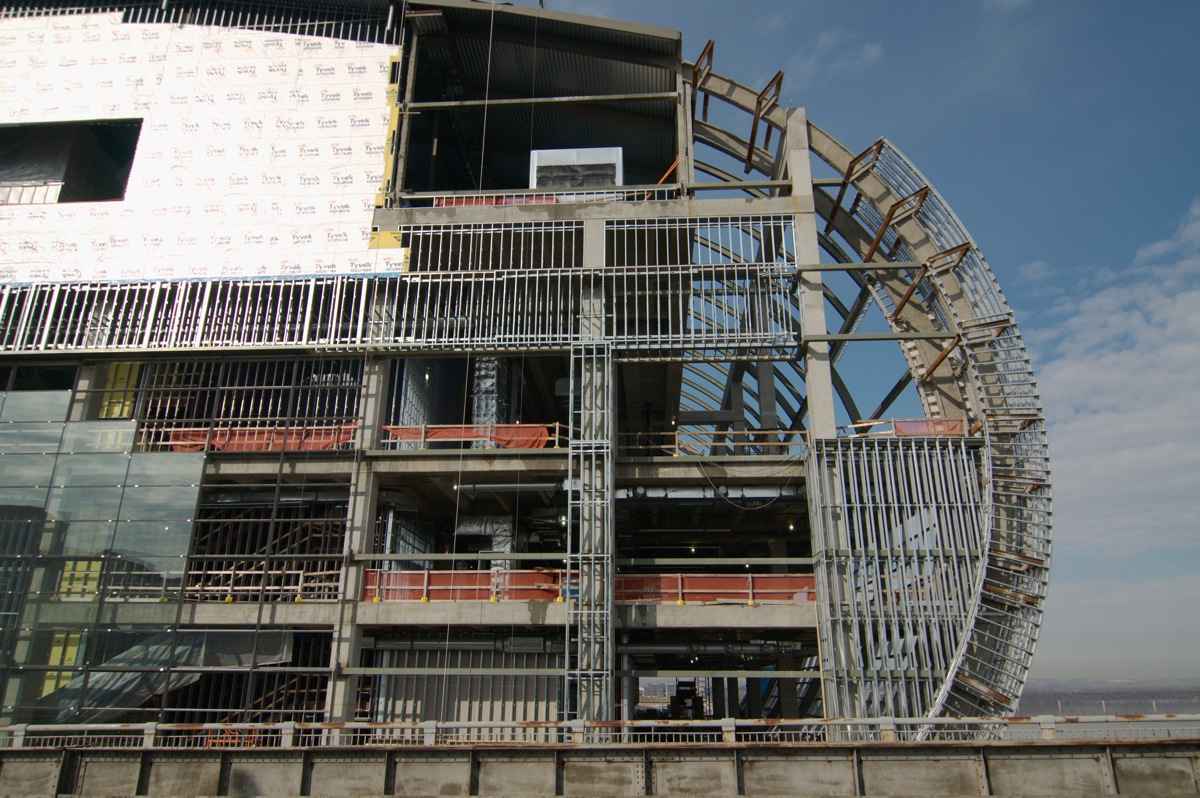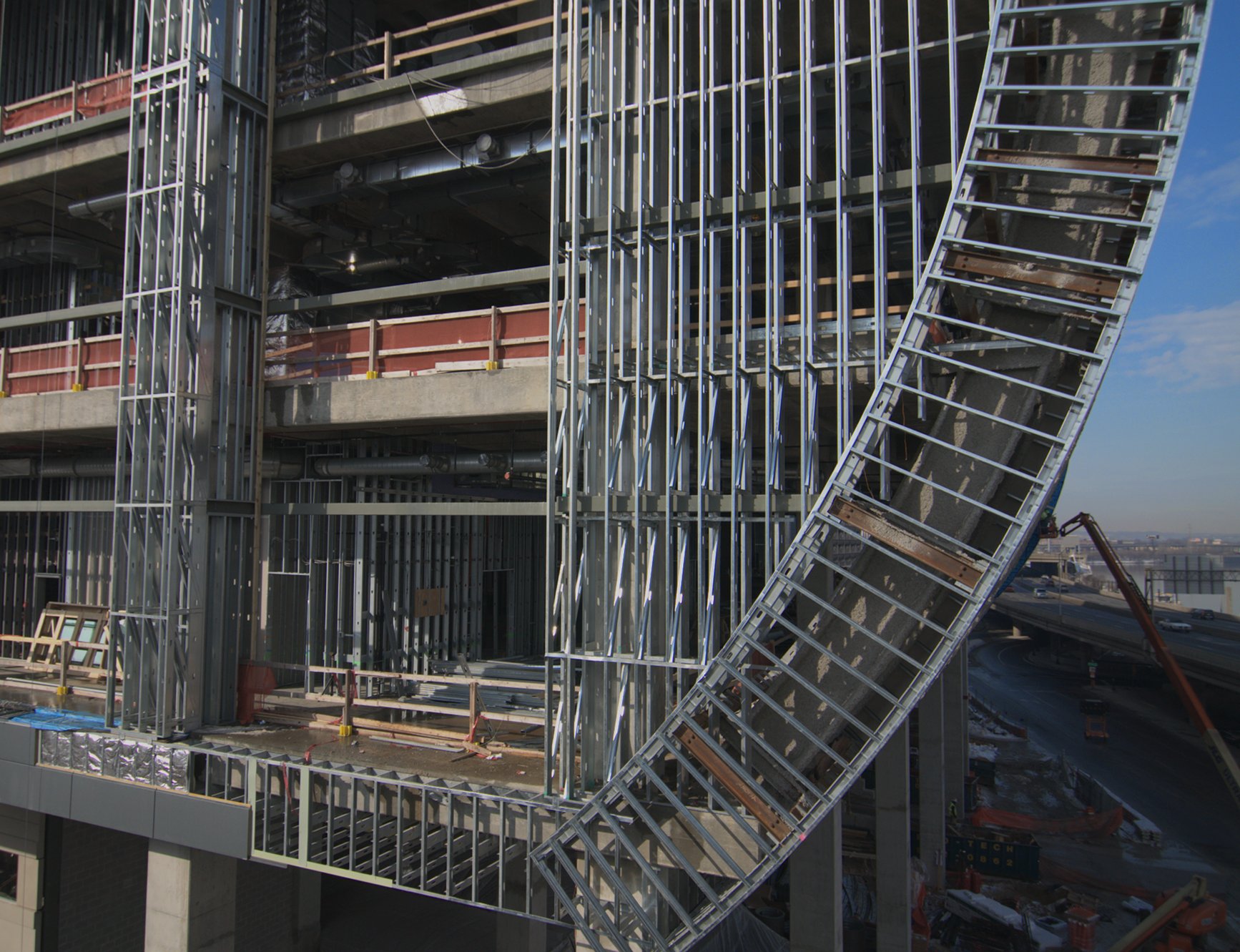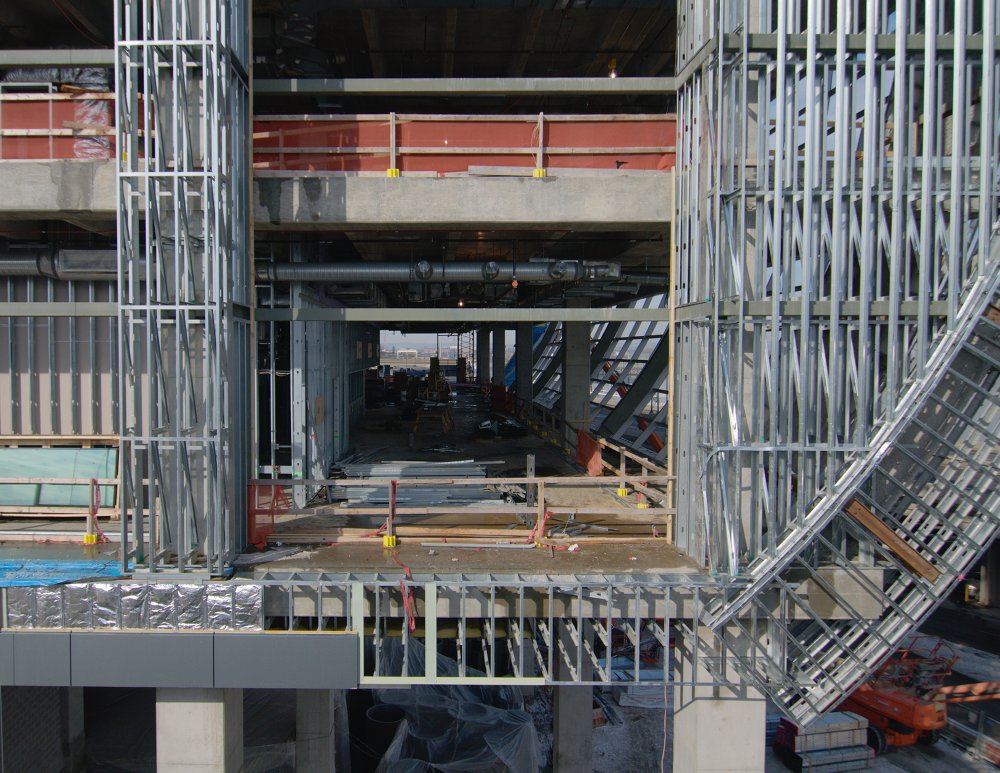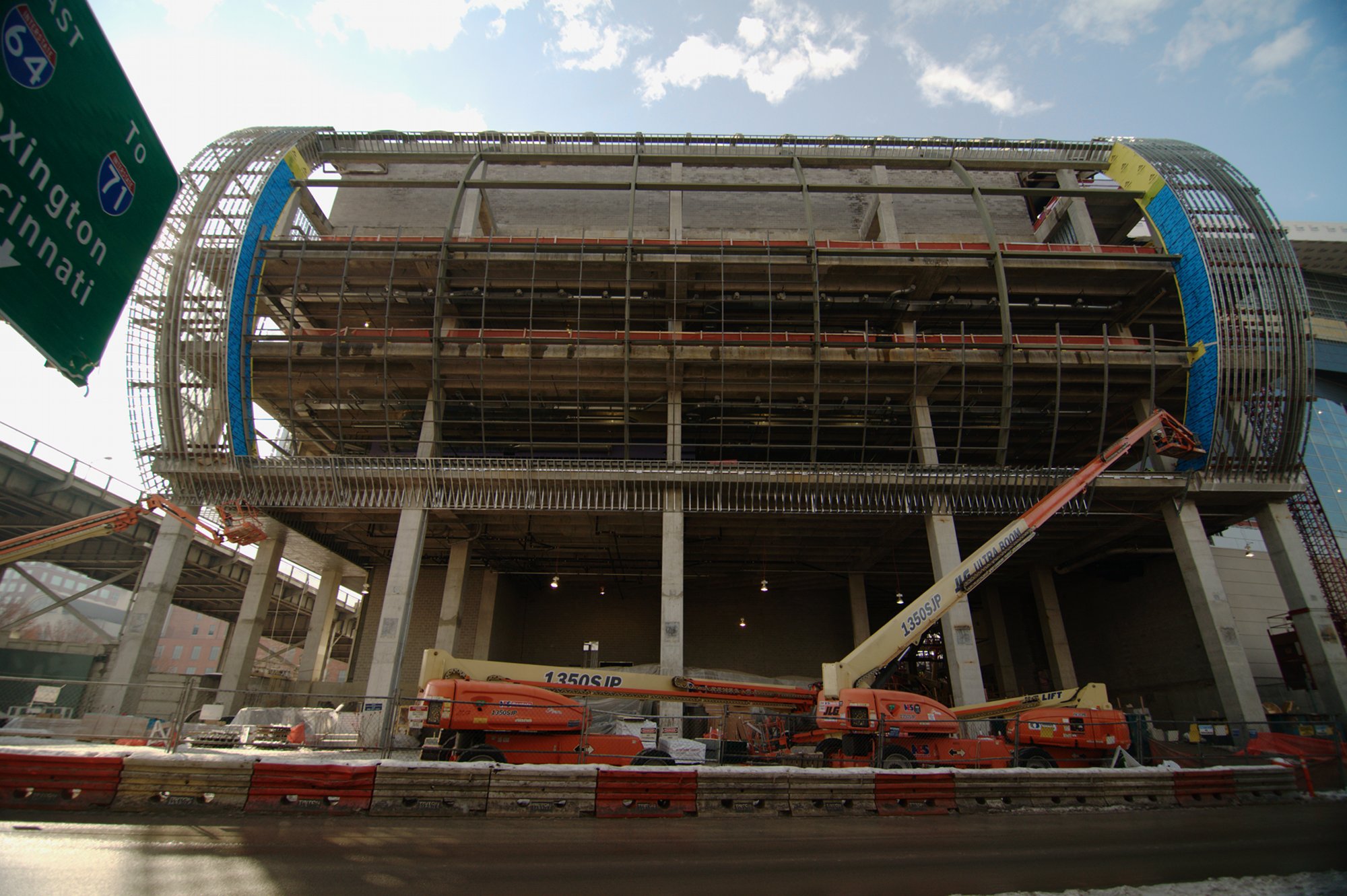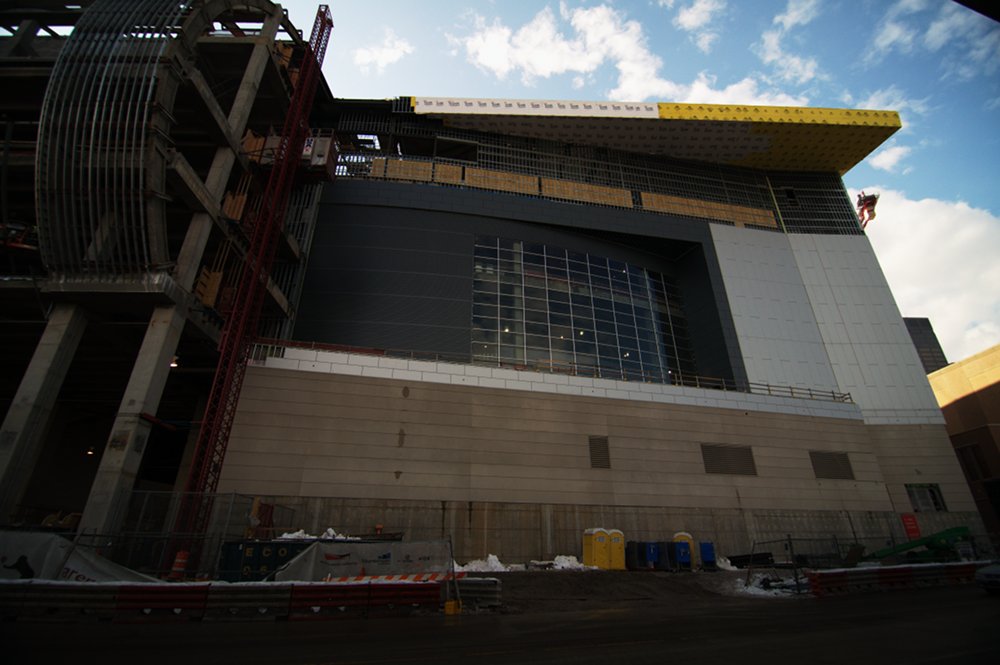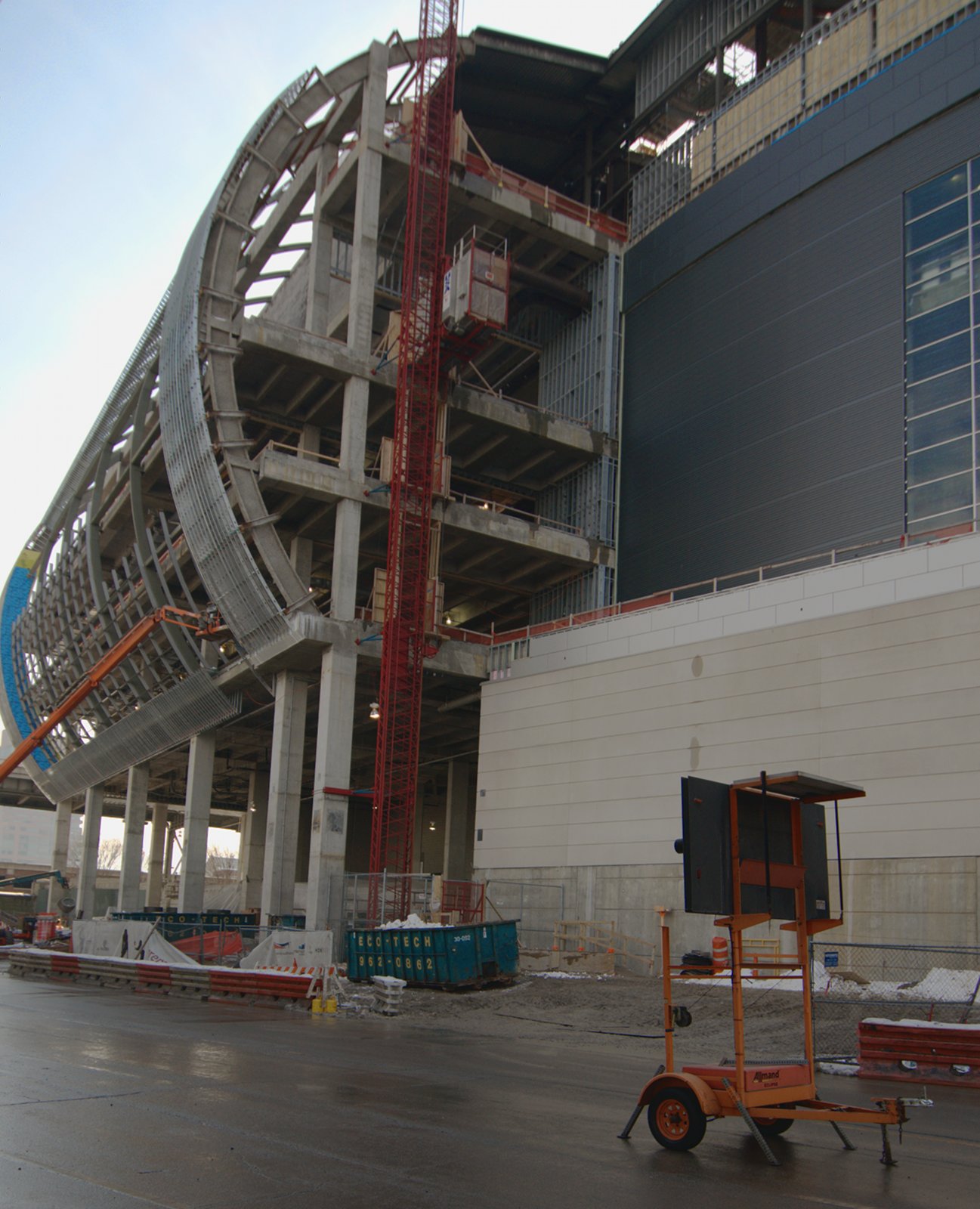 Ryan is a Registered Architect who earned a Bachelor of Architecture from the University of Kentucky in 1998. His experience in a broad spectrum of architectural projects includes design and project management in multi-family residential, general commercial, and institutional projects. This architectural experience is balanced with a background in general contracting of residential and light commercial construction projects. Ryan's knowledge and ability as both architect and builder enable him to address both the technical and practical sides of the comprehensive body of construction knowledge.
Website: carpicodesign.com/
Latest from Ryan Carpico