Discover the Latest Developments in Eco-Friendly Architecture and Design
Need some inspiration on how to increase green space, use energy more efficiently, or harness the power of renewable resources? Whether you're building from the ground up or renovating an older structure, these new green building techniques are great places to start.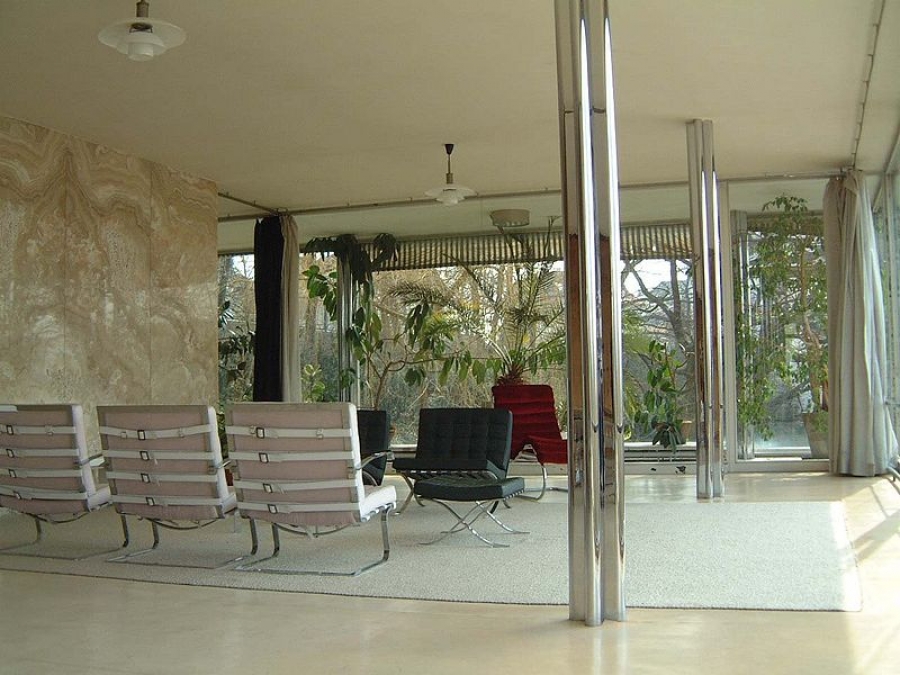 Get bright ideas for green design elements
Sustainable countertops. Look for countertops that are made from sustainably sourced materials, energy-efficient manufacturing processes, low-impact distribution chains, and end-of-life recyclability. NSF International and Wilsonart are developing a Product Category Rule (PCR) that rates countertops on cradle-to-grave factors.
High-flow spray-foam insulation. This spray-foam insulation reaches farther into cracks and crevices to deliver higher-quality insulation.
Bermed homes. Build your home at ground level or into an existing hillside to take advantage of natural insulation, heat, light, and fresh air. South-facing openings provide ideal exposure to winter light and heat from the sun.
Recycled homes. Design and build your home around reclaimed and recycled construction materials. Being open to creative ideas for utilizing spaces and materials can lead to an interesting and Earth-friendly result.
Open layouts. Open floor plans designed with natural elements are not only aesthetically pleasing, they're super-efficient.
Tiny houses. The tiny house movement is all about downsizing. Some folks are discovering that they can live comfortably in 100 square feet of space. Many tiny houses are built on trailer platforms for convenient portability. They may be small, but tiny houses offer the freedom that many homeowners are looking for—freedom from a big mortgage payment and freedom to move around.
Tried and true eco-friendly design winners
Pre-fab homes. Pre-fab or manufactured homes are not really new ideas, but they are certainly eco-friendly. They make better use of materials by reducing waste. More and more pre-fab companies are cropping up to offering competitively priced, low-cost housing made with eco-friendly materials.
Multi-family homes. Condominium developments, row homes, and duplexes are more efficient that single-family homes, especially if they're constructed by incorporating green building materials and designs.
On-site energy generation. Optimizing the potential for sun and wind exposure during the design stage will help building owners take advantage of renewable sources of energy. In communities with net metering, on-site energy generation, such as residential solar energy, offers the double benefit of producing your own electricity and getting paid to feed your excess energy to the grid.
Grass roofs and green roofs. Planting the roof with grass, native plants, or a garden will not only help to manage water runoff but also to insulate the building.
Window shades. Incorporating exterior overhanging shades or window awnings can help block intense summer sunlight and maintain more comfortable indoor temperatures.
Passive solar. Take advantage of winter sun exposure for light and heat on the southern side of the building by incorporating as many windows or glass walls as possible.
Insulation. Don't skimp on the insulation. Use the highest-rated insulation for the space. Insulate attics, crawl spaces, and basements. Don't forget your windows, either! Double-paned windows with low-e glazing are super-efficient.
Think ahead to save some green
Careful planning to design a greener building can save building owners a lot of money in the long run. LEED-certified buildings are shown to have lower operating costs, higher resale values, and higher rental rates. Thinking about the long-term cost and return on investment (ROI) that come from green design can prove to have a big payoff for the owner and the environment.

Kristina Ross is a freelancer and blogger at SaveOnEnergy. As a committed patron of the green movement, most of her reading and writing is inspired by the great outdoors. When she's not chopping and spinning words, she's chopping and spinning salads – ask her about her homemade vinaigrettes!
Website: www.saveonenergy.com