Green House of the Month: The Ellis Residence by Coates Design
A Bainbridge Island home represents a marriage of modern aesthetics and sustainability.
When Ed and Joanne Ellis decided to build their dream home on Yeomalt Bluff on Bainbridge Island, Washington, their wish list was threefold: they wanted to create a luxurious yet comfortable space, achieve a high level of sustainability, and help to educate the community on the feasibility of building green without sacrificing beauty.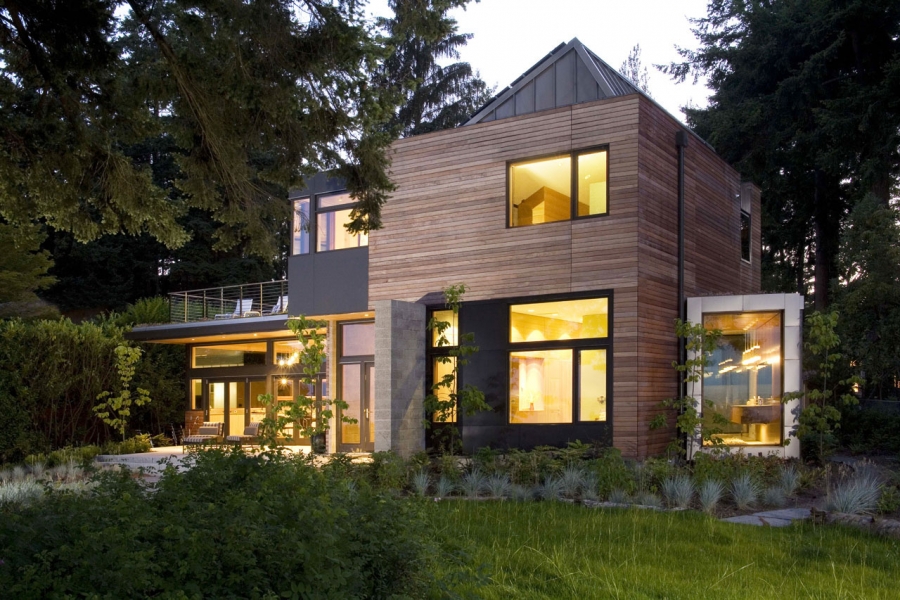 ---
Home Builders Resource Center
Brought to you in partnership with: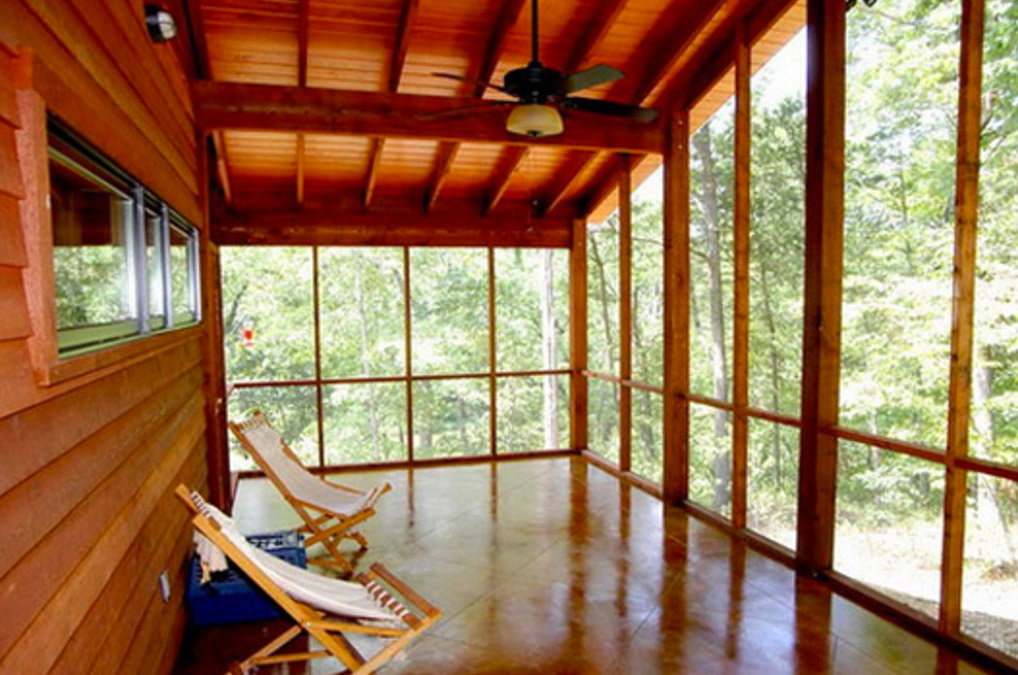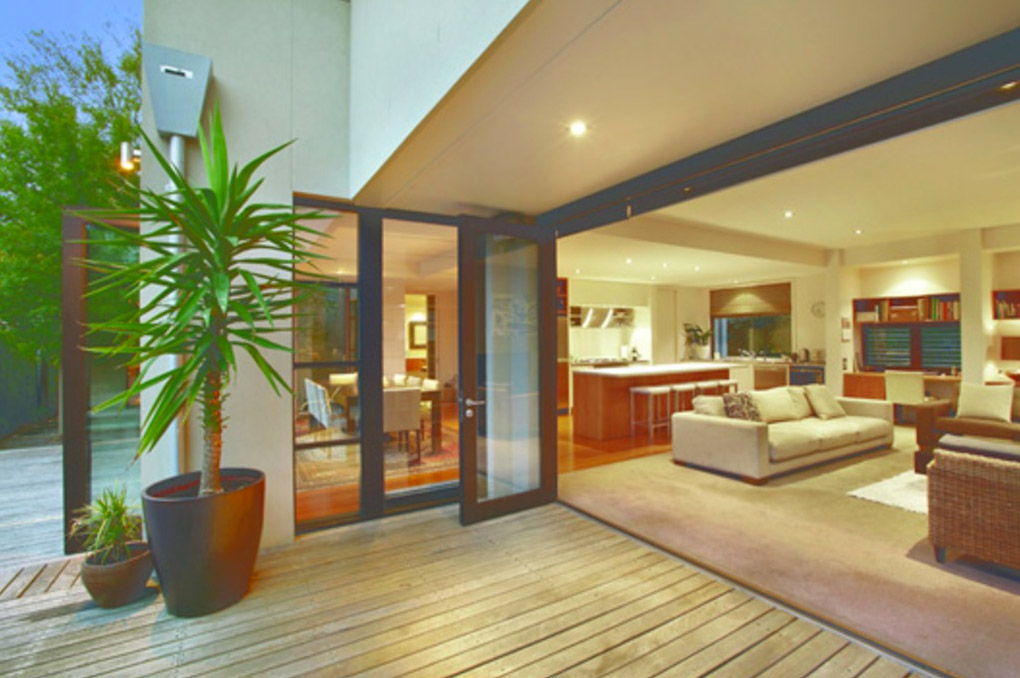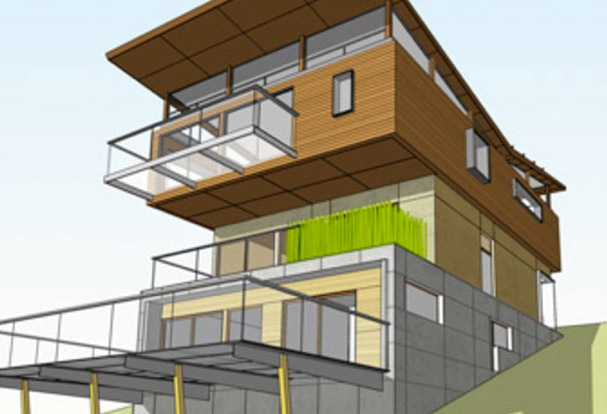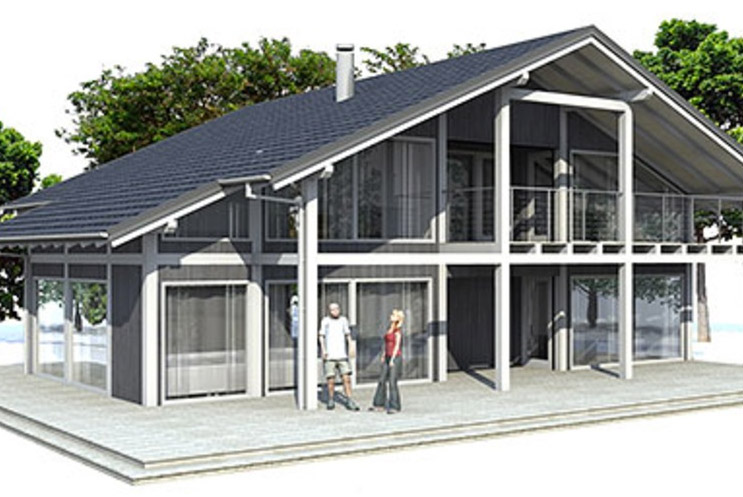 Browse these plans and others at
http://www.houseplans.com
.
---
In order to turn their vision into a reality, the couple turned to Coates Design Architects. "The Ellises wanted to seamlessly integrate sustainability in a way that didn't detract from the beauty and livability of the home," says Matthew Coates, lead architect on the project.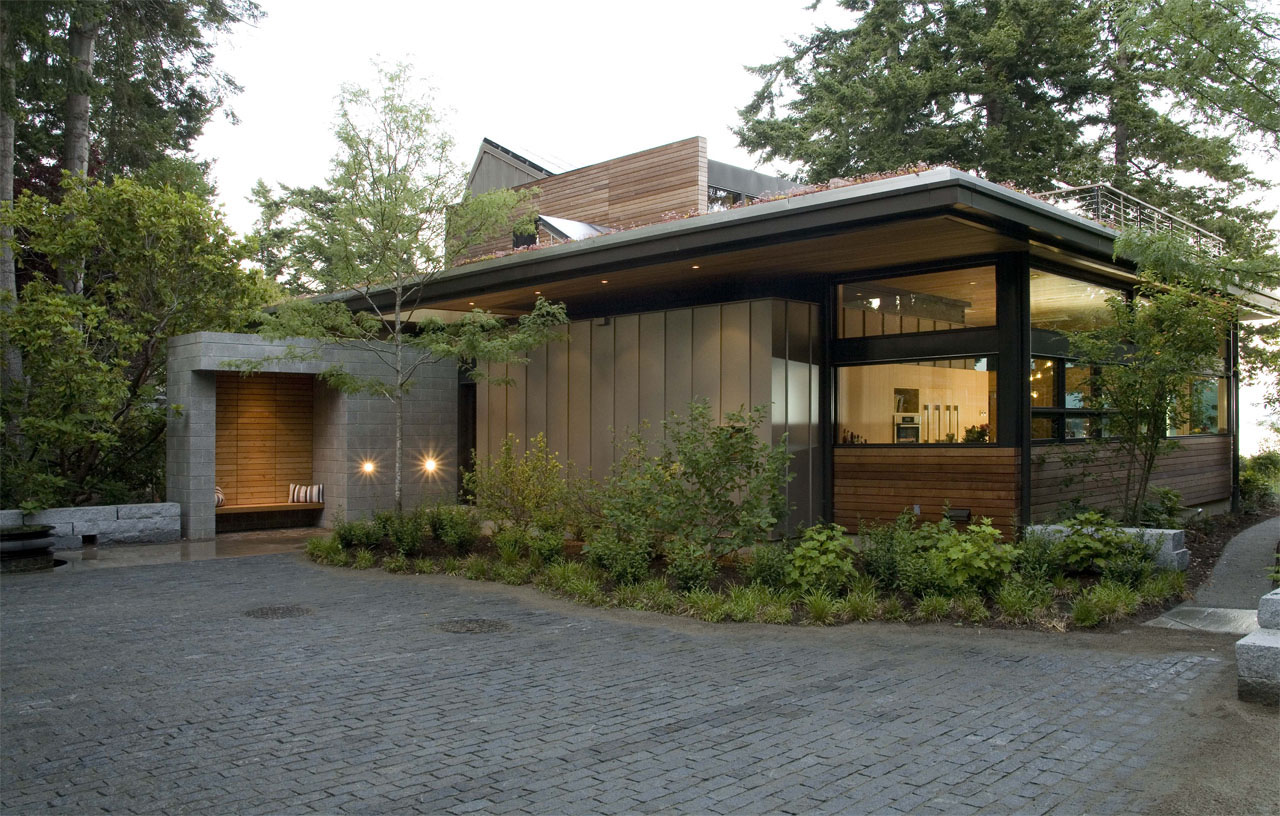 The collaboration of the owners and the architectural firm resulted in a 2,725 sq. ft. LEED-certified platinum home with scenic views of Puget Sound and the Seattle skyline. Although the team embraced sustainable practices throughout the building process, special emphasis was given to site planning and rehabilitation, state-of-the-art energy conservation features, and the efficient utilization of interior space.
Site Planning & Rehabilitation
Minimizing the home's environmental impact on the site was one of the biggest challenges the team encountered during the design phase of the project. "We were extremely cautious about preserving and restoring the site's natural habitat," says Coates.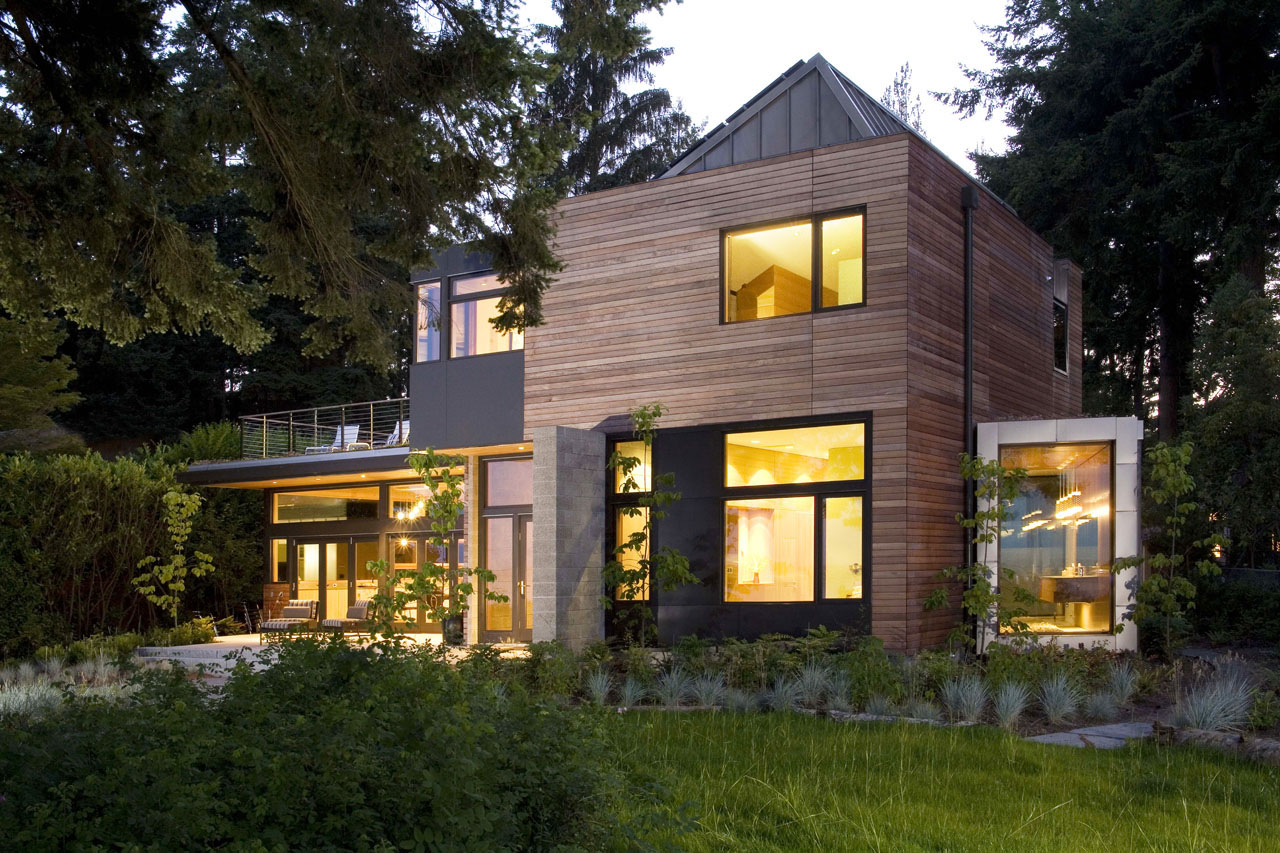 The property was relatively small with many trees, and it already contained an older home surrounded by turf and impervious pavers. Prior to beginning construction of the new residence, Coates Design Architects had to come up with a plan for removing the existing home and rehabilitating the landscape once the new structure was in place. "We were able to effectively deconstruct the existing building and divert 98% of the materials from landfill," says Coates. "We were also able to rehabilitate the site with native and drought-tolerant vegetation, as well as pervious pavers."
To minimize environmental impact during construction, the site was encircled by a filter fabric fence; measures were implemented to reduce, contain, and treat any runoff pollution; and a wheel-washing station was provided for all vehicles leaving the site.
In addition, prior to beginning construction, subcontractors created detailed Forest Stewardship Council (FSC)-certified framing and sheathing lists to more accurately place orders, which helped to minimize site deliveries and reduce material waste. "Throughout the construction process, the contractor tracked all waste and recyclable materials on the site, achieving a 75% landfill diversion rate," says Coates.
Once construction was complete, a large rain garden was added on the west side of the property to serve as an eco-system, as well as a means for collecting and filtering stormwater runoff. The team also restored the crest of the bluff with new plantings to re-establish habitat and to prevent erosion.
Energy Efficiency
According to Coates, the second biggest challenge associated with the project was determining how to produce clean, efficient energy on a small forested lot in a wet climate. "Our solution was to utilize solar collectors and geothermal collectors that work in synergy, which ensures continuous clean energy production for the home," he says.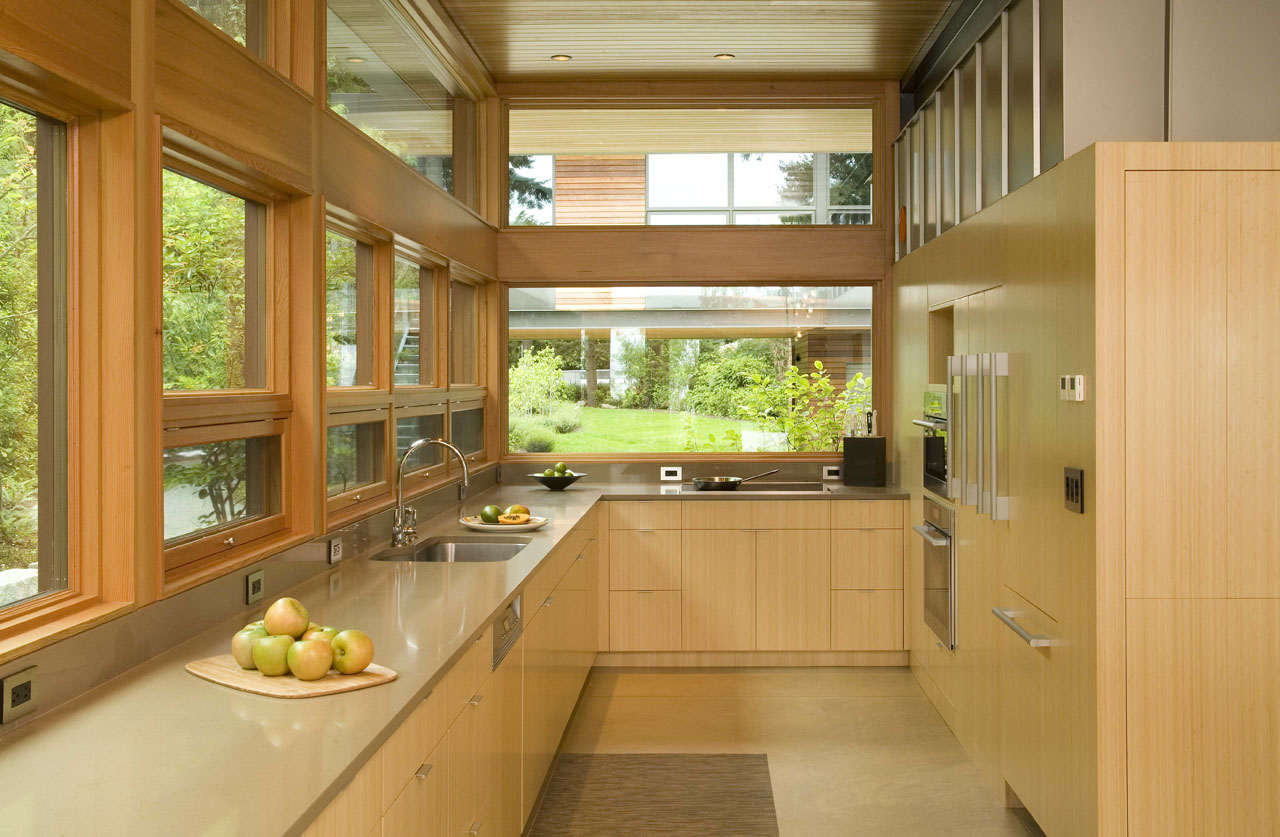 In addition to the geothermal heat system and solar panels, Coates Design Architects also used solar hot water, thermal massing, and heat recovery technology to achieve its energy-efficiency goals. As a result, the Ellis residence uses 70% less energy than the average home in North America.
Thermal massing was achieved through the use of a large east–west concrete masonry unit (CMU) wall, which forms a central thermal mass core for the home. "This massive wall reduces temperature swings and is oriented in conjunction with operable skylights to take advantage of cooling techniques," says Coates. "In addition, this wall sets up a division between private and public spaces."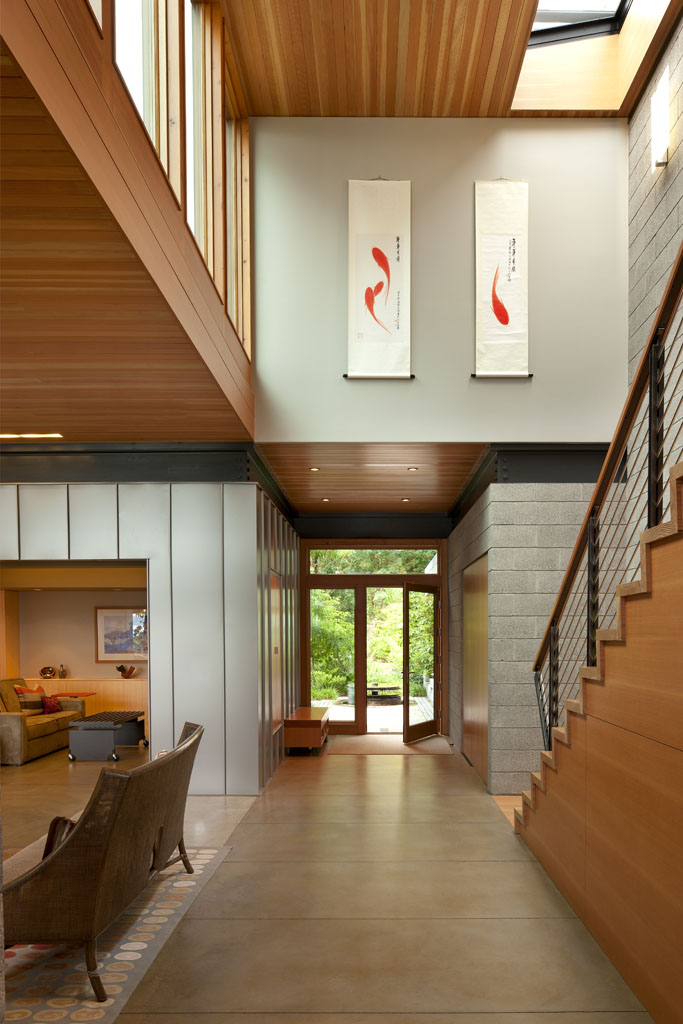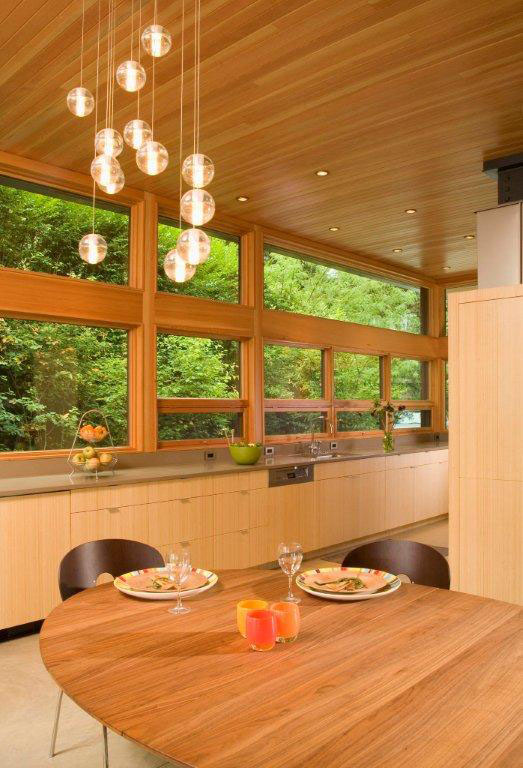 The more private rooms of the home are enclosed for both climate and privacy reasons, while the more public spaces feature glass windows and doors that provide abundant natural light and scenic views. On the water side of the house, windows and doors open to allow naturally cool breezes from Puget Sound to flow throughout the home.
Coates Design Architects also utilized two-story volume in the core of the home to naturally ventilate during summer and passively heat the space during winter. Additional passive heating features include triple-glazed windows and overhead skylights that not only warm the thermal massing walls and floors but also provide natural light. Combined with a heat-recovery ventilation system, these features provide fresh, clean air in all rooms.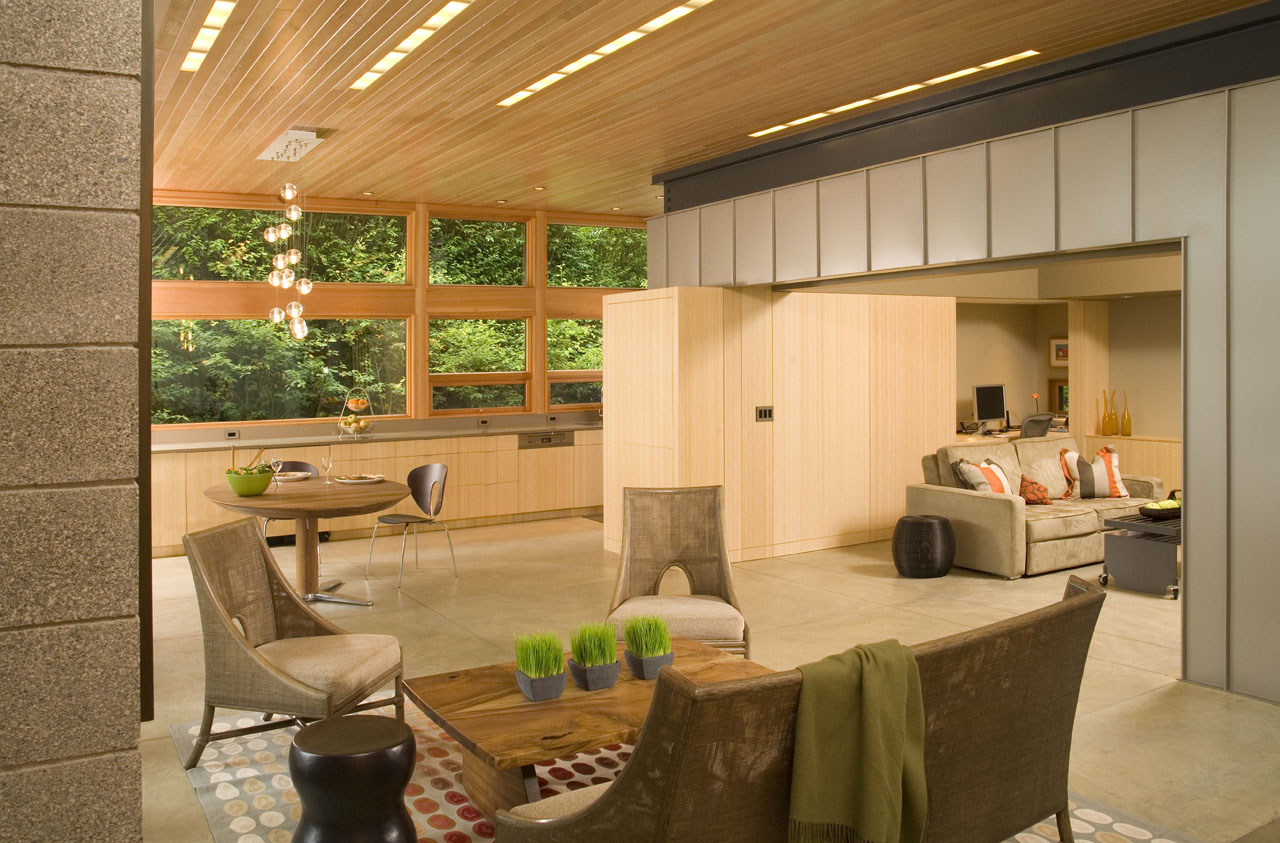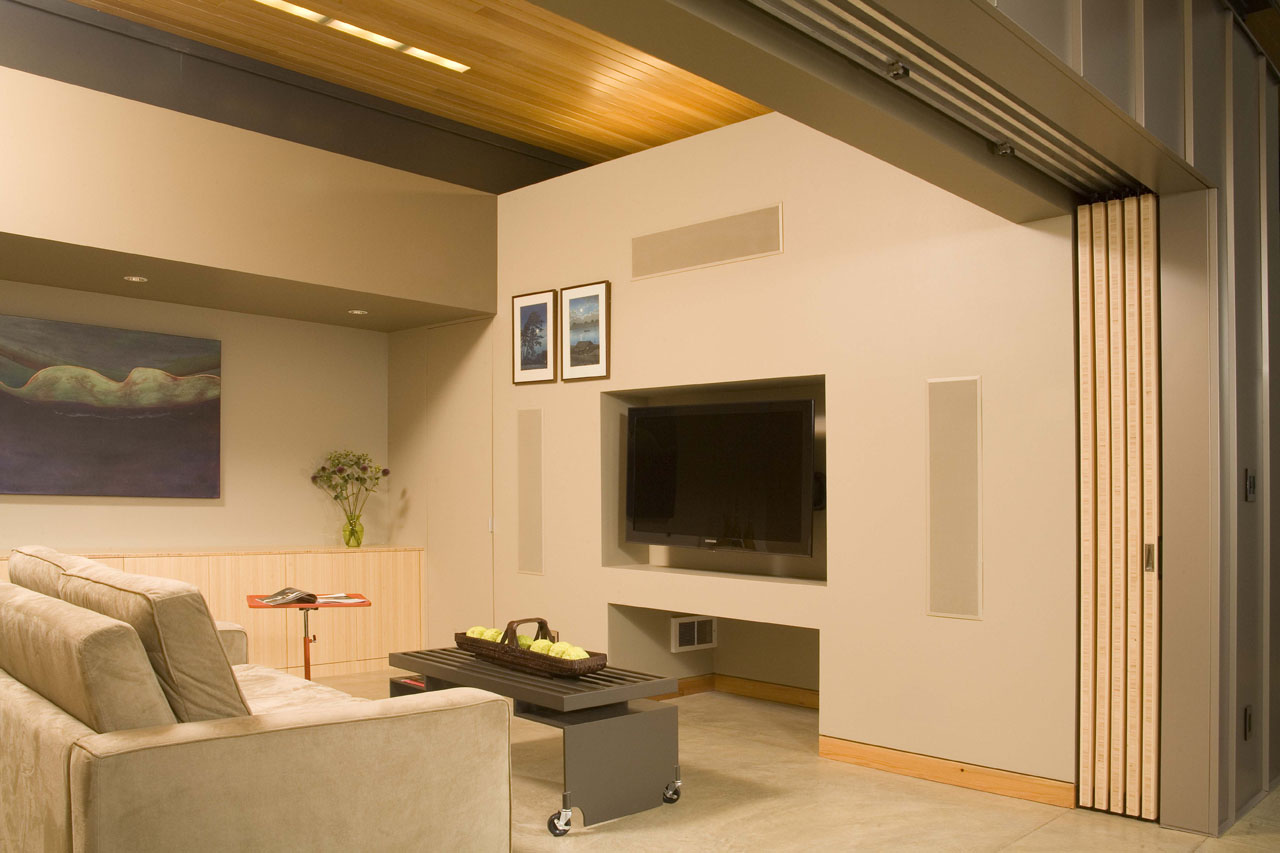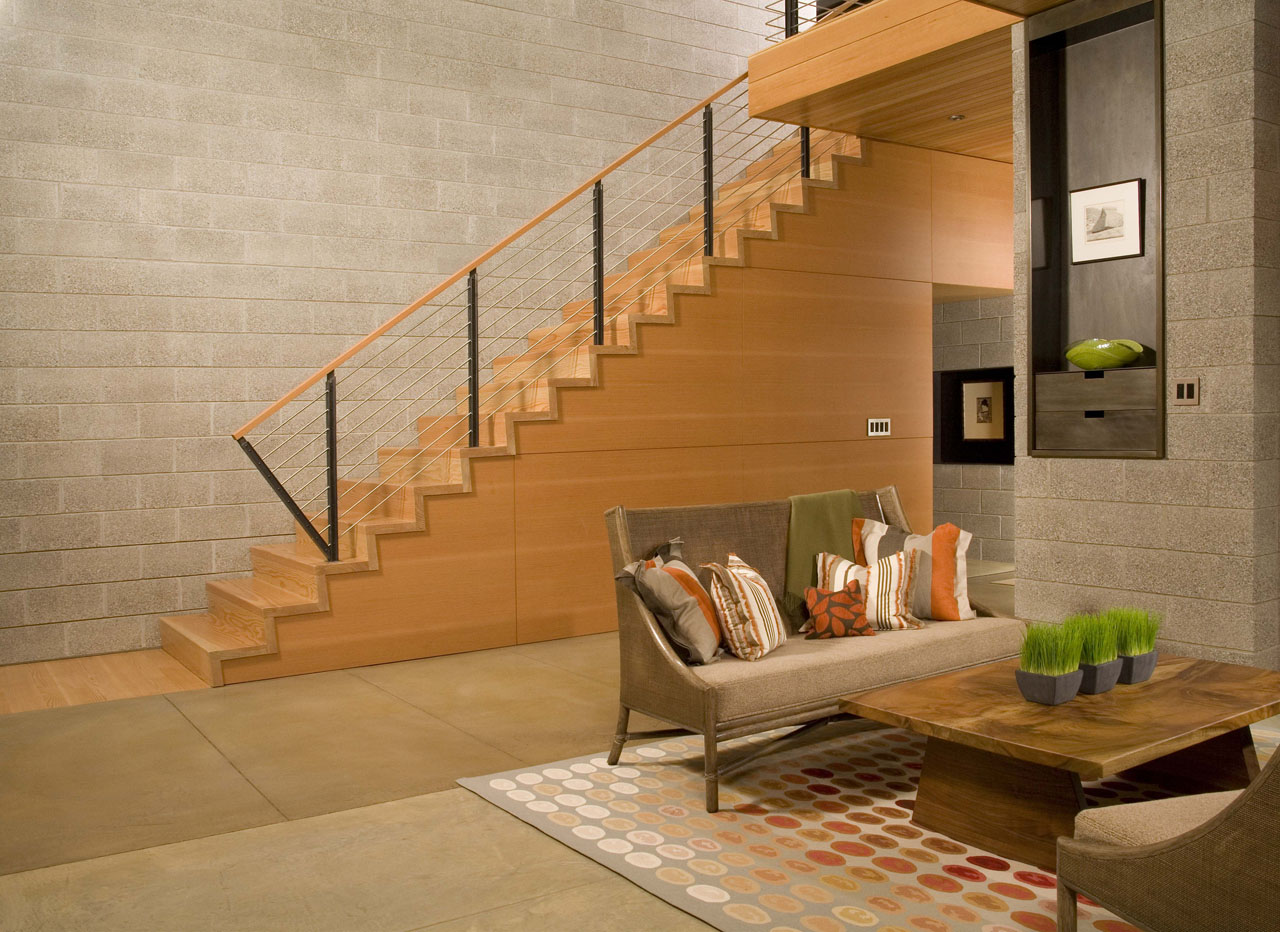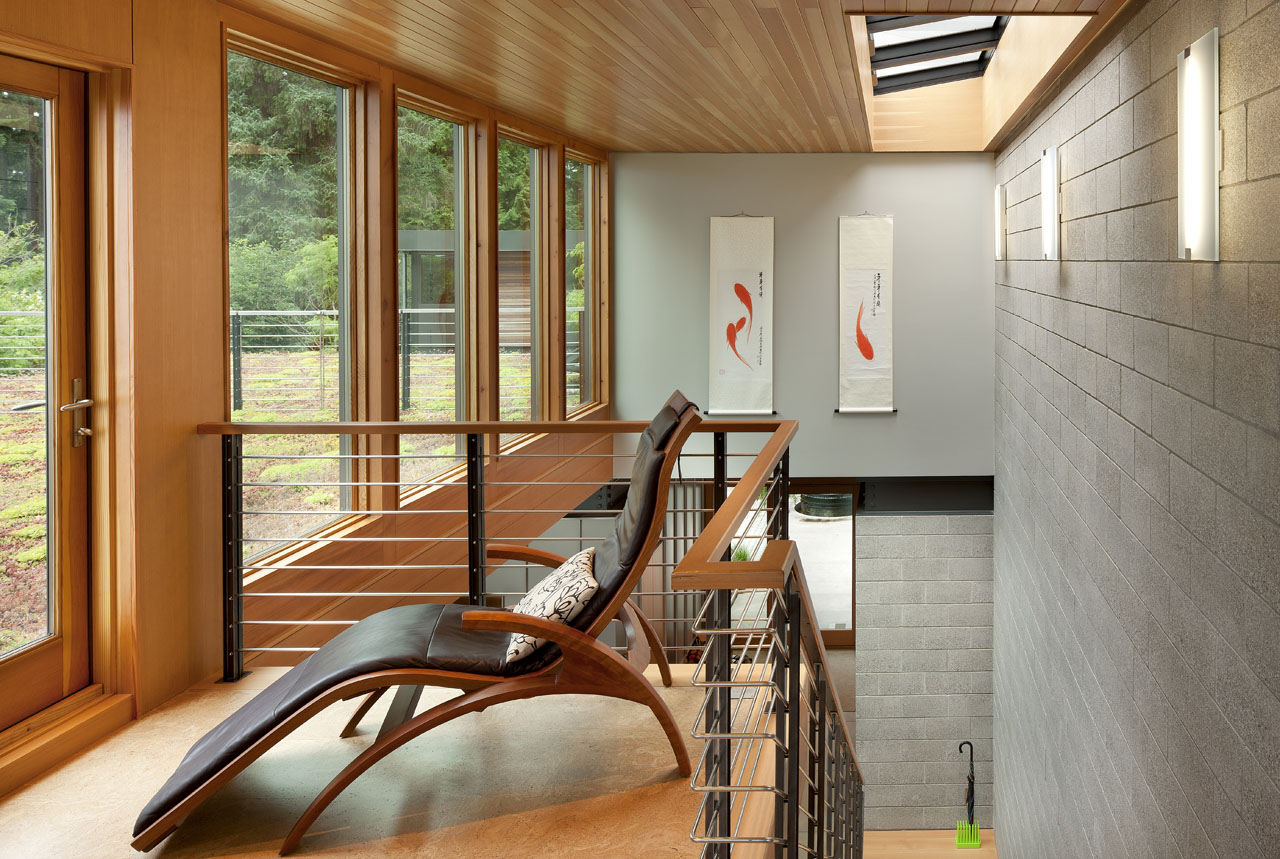 Other interior green features include a hybrid insulation system of closed-cell spray foam and batt insulation, radiant floor heating, and site-milled wood on the stairs, benches, and trim. Exterior green features include recyclable metal panels and moisture-resistant, low-maintenance siding made from untreated FSC-certified hardwood.
Efficient Use of Space
The Ellis residence features two bedrooms, as well as a number of flexible living, dining, office, and media spaces. Coates Design Architects was able to reduce the overall footprint of the home by creating spaces with multiple functions.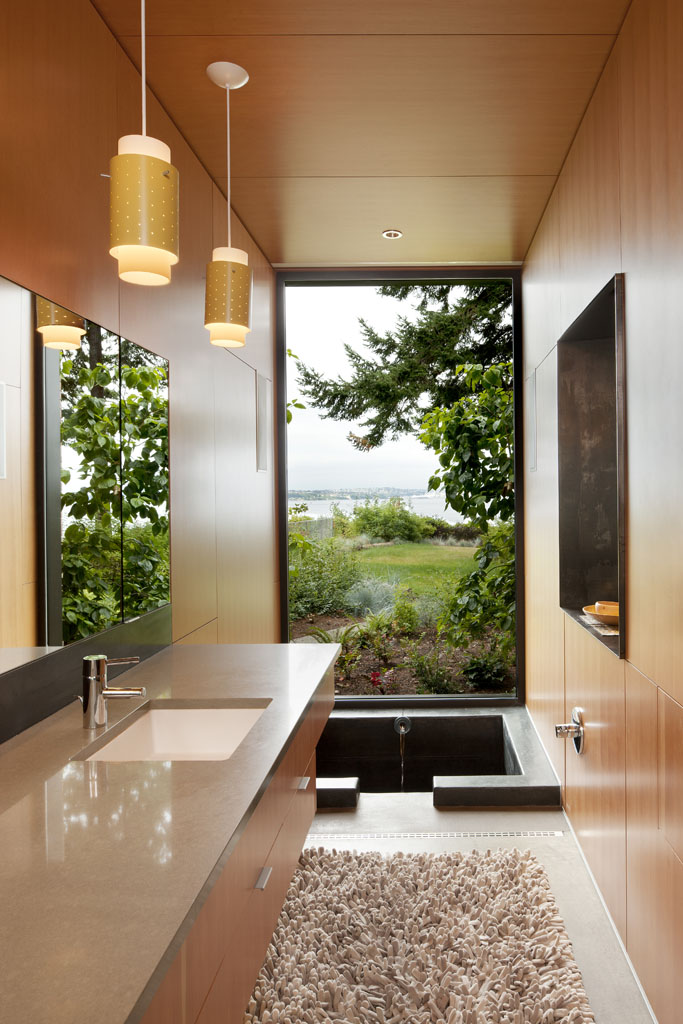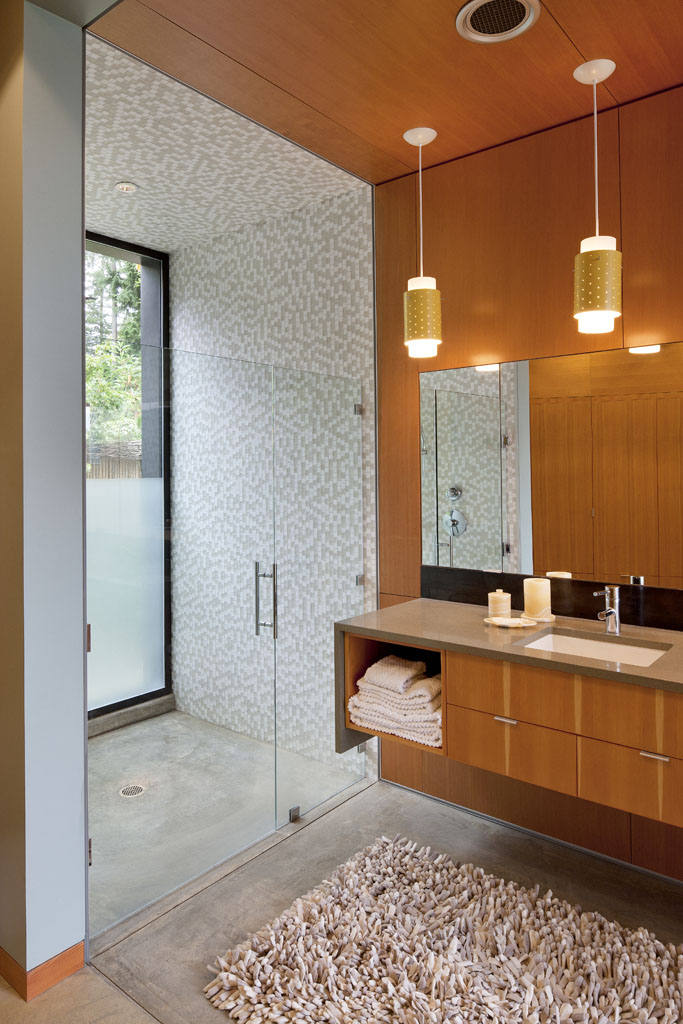 "For example, the laundry appliances and clothing storage are built into the master bathroom casework, an office was created within the corner of the media room, and sliding and bi-folding doors were used to transform smaller spaces into larger gathering spaces that can be easily connected to the outdoors," says Coates. "In addition, the roof of the home doubles as a vegetated garden patio."
Joanne Ellis views her home as the perfect blend of modern aesthetics and a sustainable lifestyle. "Elegant, modern design and sustainability can be achieved simultaneously – you don't have to give up one for the other," she says. "We didn't have to compromise here. We live in luxury."

Lisa Taylor is a freelance writer and marketing consultant. She has more than 16 years of experience as a communications professional and has worked with a variety of companies in the home products and building materials industry. Originally from Memphis, TN, Lisa earned a BA in Journalism from the University of Memphis in 1995 and a MA in Journalism from the University of Memphis in 1997. She spent the first 11 years of her career working in account service for Memphis advertising agencies Thompson & Company, Oden Marketing & Design, and Carpenter/Sullivan. Lisa then spent five years in Nashville, TN, with The Buntin Group, an Adweek Top 100 U.S. advertising agency, and Louisiana-Pacific Corporation, a leading manufacturer of building materials. Lisa currently lives in Denver, CO, and is Principal/Owner of Wazee Marketing.
Website: www.wazeemarketing.com
Latest from Lisa Taylor Minor