Smart Build on a Small Urban Lot
SPACE Architects + Planners in Chicago prove that lot size and shape need not determine a home's design or layout.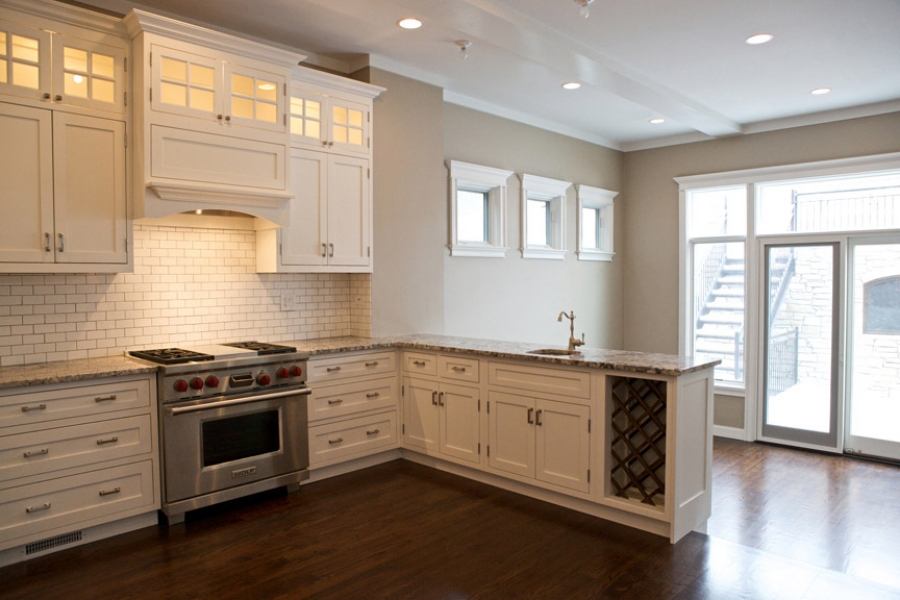 Finding a design that suits your personal style and functional needs can be difficult in any circumstance. However, when working with limited space, striking that balance can become even more difficult. The four-bedroom, three-and-a-half-bath home was designed by SPACE Architects + Planners, a boutique architectural and planning firm based in Chicago.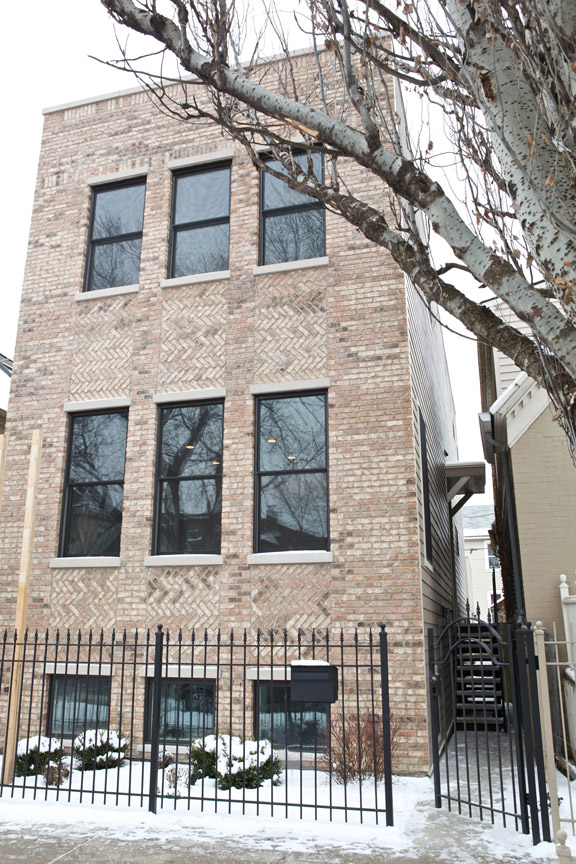 1865 Hoyne is a brand-new, single-family home, which replaced an existing, neglected house on the same lot. "It didn't meet current requirements in terms of what people are looking for in new homes," said Jean Dufresne, AIA NCARB LEED AP ID+C, SPACE Architects + Planners. "What also made it unique is that the lot is fairly small—it's 24 feet wide by 100 feet deep."
Design Inspiration
SPACE Architects + Planners were committed to creating a design that would provide the client with all of the modern amenities he was accustomed to without making the space feel even smaller.
"One of the things we look at as a firm is efficient use of space," Dufresne said. "Something we did differently on this house was rather than put the entry on the front, we actually developed a layout where the entry's on the side so you walk into the middle. Any time you put the door on the front, you have to get to the back, so you end up with a good portion of the width of the house being dedicated to the hallway to get from front to back."
Placing the main entrance on the traditional side of the house created more functional use inside the home. The entrance area and stairs are placed at the center of the home, with the main rooms located on the traditional front and back of the home. This design creates full-width rooms to the left and right of the entrance, essentially providing more functional space throughout the entire home. A large living room and dining area are located at the traditional front of the home, with a large kitchen and den located in the traditional back.
Creating Visual Interest with Little Space
Color and texture were used to make the small home visually interesting without overwhelming the space. The SPACE Architects + Planners team opted to keep the walls white to make the room appear more spacious. "Had we done something darker, it would have been a little overwhelming," Dufresne said. "We tried to keep the components as simple as possible. Because it's such a small house, you benefit from incorporating a lot of components like insets and storage areas."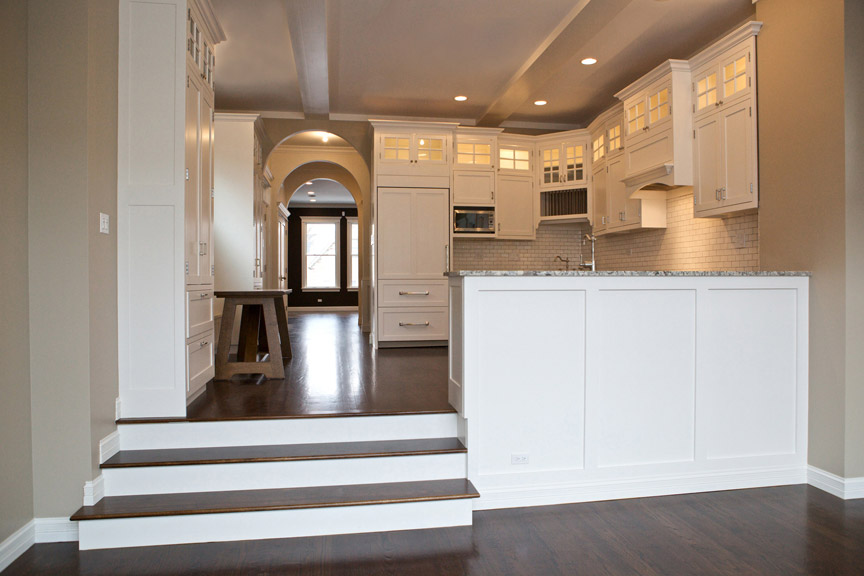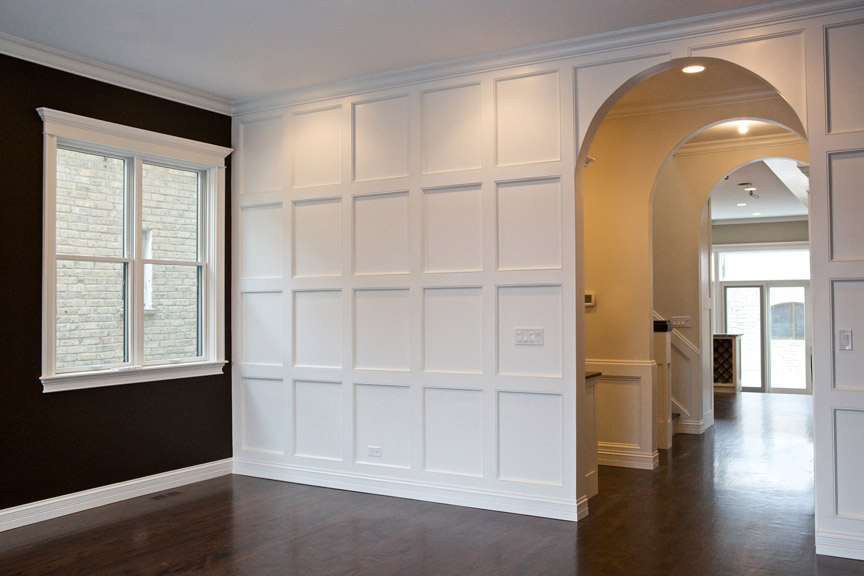 The home features cabinetry throughout, and the kitchen features a built-in seat and table, which forms a space-saving informal dining area. The design also features two steps that separate the kitchen and den area, resulting in two different elevation levels. "The perception of increase in ceiling height makes it feel really large. We also created storage on either side," Dufresne said. Paneling was installed in the formal dining area and living room, which also helped create visual interest in limited space. "We kept it white as opposed to doing the traditional wood paneling from the '60s and '70s. It's a traditional take with a modern twist to it, and it's something unique that most houses don't have," Dufresne said. "It's fairly flat, but it adds texture and interest without having to put a piece in or hang a piece of art—anything that would take up extra space."
I think we managed to fit everything that someone would expect from a larger home. I think it's just a little more efficient," Dufresne said. "I think the only compromise is excessive amounts of space—there's not a lot of redundancy."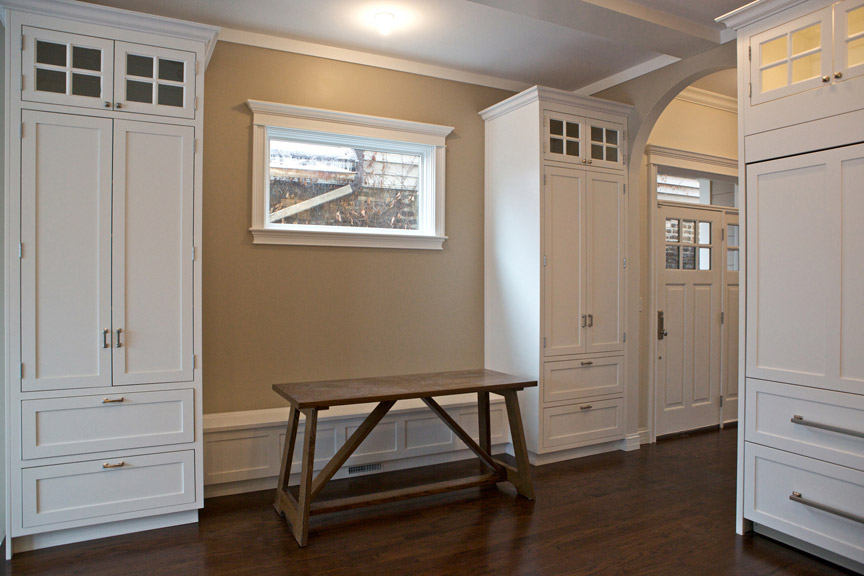 J. Mariah Brown is a technical research writer and the owner of Writings by Design, a comprehensive business writing service company that specializes in business development, promotion, and client outreach. She has worked in a variety of technical and non-technical industries including, but not limited to, Government, Non-Profit, Engineering, Translation and Interpretation, Christian and Women's Publications, and Fashion and Beauty. She is a graduate of the prestigious E.W. Scripps School of Journalism at Ohio University and is currently pursuing a master's degree from Gonzaga University in Communication and Organizational Leadership.
Latest from J. Mariah Brown