Granite Countertops - Should You Cook Wearing A Lead Apron?
Every few weeks we learn of some new threat to our health and safety.  Many times the danger is genuine and caution is prudent.  But, once in a while, the fear that the announcement generates may be worse than the exposure to the supposed toxin.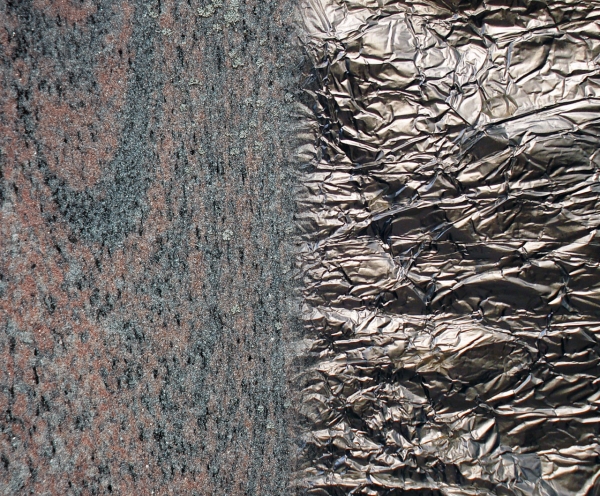 We need to examine the source of each study to determine its validity.  Groups with certain words in their names, such as "public" or "earth" or "defense," may not really be what their name implies, and if the only science course their spokesman ever took was political science, then they are more likely to be attempting to advance an agenda than offering a serious scientific study.  Furthermore, some people might be trying to advance a product by creating "public awareness" of some contrived fatal flaw in their competitor's product.
After a while, a savvy person can learn to recognize who is merely seeking a spotlight for their point of view and who is basing their research on solid science.  With our fast-paced, 24-hour a day news outlets, where there may not be time to properly vet a story, headlines cannot always be trusted.  "If it bleeds - it leads" is too often the perspective.
We learned from the Home and Garden section of the New York Times (July 24, 2008) that granite countertops are radioactive.  And so, without trying to figure out the significance of the claims presented or looking into the methodology behind the measurements, a decision was reached which determined that having stone in your kitchen or bath puts you at an increased risk of cancer.
Within 24 hours of the Times' article, every news outlet in the country was running with the story - at least the more sensational parts of it.  Suddenly, people were abandoning their homes and calling contractors to rush out and remove the "dangerous killer" lurking in their kitchens. But let's back up a minute.  According to the Science and Technical Committee of the American Association of Radon Scientists and Technologists (AARST), "Direct measurements in a building of the gamma radiation or radon emanation from a material, such as granite, is not a reliable indicator of radon concentrations that will be in the air you breathe."
Do you suppose if you took a radon test kit designed to be used in a space of somewhere around a thousand cubic feet and sealed it with a chunk of granite in a box that is only about one cubic foot that the test data might be off by a factor of 1000?  That's right!  Is the kitchen or bathroom in your house sealed air tight?  Of course not. The simple truth, as any high school physics student who has ever played with a Geiger counter could tell you, is that virtually everything in the universe emits radiation.
Earth's most significant source of radiation is the sun.  Fortunately, our planet's magnetic field and atmosphere intercept a lot of the radioactivity showering down on us from space.  Because of the higher altitude and thinner atmosphere, folks in Denver are exposed to about twice the cosmic radiation of people living in the Great Plains, and each time you travel by air you get a jolt of cosmic rays.
The supposed villain in the granite story is radon, which comes from the natural (radioactive) breakdown of uranium in soil, rock, and water and eventually gets into the air you breathe.  It's not actually the radon gas itself that poses the risk, but rather radioactive daughters - dust particles in the air that become radioactive from decay of radon - that you inhale and which get trapped in your lungs.  Exposure to high concentrations over time may cause lung cancer.  The greatest danger posed by radon in a home is typically in poorly ventilated spaces over a slab on the ground, where the radioactive gas can accumulate in stagnant air.
The ground and just about everything that comes from underground contains radon.  Even water from wells and springs is diffused with radon gas.  And you thought Norman's knife was the weapon in that shower scene from "Psycho."  Poor Marion was in mortal danger just from the water itself!
Radiation is in concrete, brick, gravel, and gypsum.  It is in living things, including wood, and even the foods we eat.  Did you know that bananas and potatoes are both sources of the radionuclide, potassium-40?  That certainly gives new meaning to having a "loaded" baked potato.
By far, the largest radiation dose received by the public comes from smoking cigarettes.  While cigarette smoke is not an obvious source of radiation exposure, it contains small amounts of radioactive materials which smokers bring into their lungs as they inhale.  Maybe the Senate should subpoena the tobacco executives to find out what they know about this and why they have been keeping it from the American public
The fact is, unless you can find an alternative universe, you are going to be continuously exposed to radiation.  Perspective and understanding can make life tolerable under such an assault.  The key to measuring radiation exposure is time and intensity.  Minuscule amounts over long periods of time are equivalent to larger doses for brief moments, like the occasional dental x-ray.  Exposure is cumulative; so if you chain-smoke in your unventilated basement in Denver, you may be pushing your luck.
Just how significant is the radiation from your kitchen counters?  The US EPA says "at this time EPA believes that the existing data is insufficient to conclude that the types of granite commonly used in countertops are significantly increasing indoor radon levels."
So, you don't need to throw out your countertops or start cooking wearing a lead apron.  It's possible you could get less accumulated radiation from that slab of granite than from resting in your hammock in the back yard sipping a banana daiquiri.

Rick, AIA, CSI, CCS, LEED AP, is a graduate of The Ohio State University, a registered architect, and a Certified Construction Specifier with more than 30 years experience in writing specifications for a wide range of projects, including schools, hospitals, high-rise buildings, military projects, preservation of historic landmarks, and sustainable buildings. He is active in the Columbus Chapter of the Construction Specifications Institute and has served as a member of the American Institute of Architects' MasterSpec® Architectural Review Committee since 2004.
Latest from Rick Howard