Do you know the green building code basics? City and state governments continue to adopt new ordinances that support sustainable building, and the new laws require new ways of doing business.
In recent years, more and more municipalities have been adopting green building codes as a strategy to help them to develop in a more sustainable fashion. Green building codes are issued for the purpose of improving public health, safety, and general welfare. They encourage sustainable construction practices in planning and design, energy efficiency, water efficiency and conservation, environmental quality, material conservation and resource efficiency; improvements in these areas have been shown to reduce negative effects and enhance positive environmental impacts.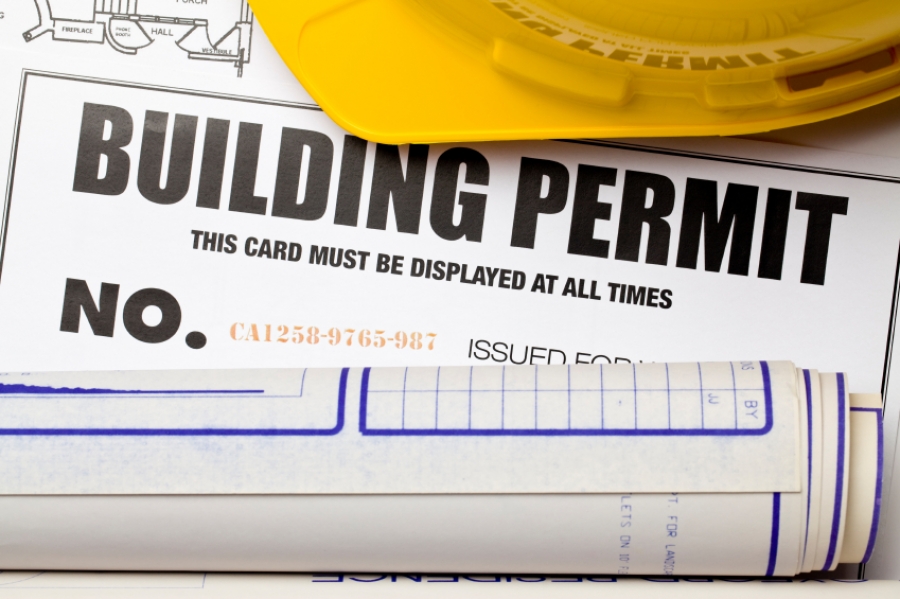 The codes can apply to state-owned buildings, privately owned residential buildings, schools, and hospitals. Most states in the United States have their own green building codes and are often held as superior to other reference documents. As such, in case of any conflict with another reference document, the codes often prevail. Also, such codes apply in the construction of new buildings, alteration to existing buildings, and movement , repair, replacement, enlargement, use and occupancy, demolition, and removal of every structure attached or connected to such buildings.
Green building codes emphasize the preservation of available natural resources and require adequate planning to reduce the negative effects of building upon a site and its adjacent areas. This entails proper management of stormwater drainage from the site while controlling erosion. Often, stormwater is retained in tanks or channeled to a public drainage system. Green building codes also state that stormwater may be collected in swales, water retention systems, or any other means that prevents flooding and enhances ground water recharge. In addition to these measures, the codes contain specifications for indoor water use that reduce the amount of water each structure uses by a given percentage. For instance, the California Green Building Codes state that indoor water fittings and fixtures must reduce the use of portable water within the building by at least 20%. This is achieved by setting a flow rate for every plumbing fixture. For outdoor water use such as irrigation, the codes stipulate the installation of irrigation controllers that sense the weather or soil moisture. In addition, the codes state that buildings should have provisions for water reuse and recycling.
The buildings should also ensure conservation of material and resource efficiency through protection from exterior moisture, construction of waste diversion systems, and the reduction of pollution through recycling. Some building codes, such as the California Green Building Code, have a 50% threshold on construction waste reduction. However, such waste doesn't include excavated soil or debris on cleared land. The codes also cite the materials that need to be recycled, reused, or salvaged for future sale or use. The codes provide detailed reasons why the non-recyclable waste should be disposed. The amount of waste generated is measured by volume for bulky waste or weight for heavy materials but not by both.
Green building codes stipulate that measures be taken to reduce the quantity of air contaminants that are odorous, harmful, or irritating to the well-being of occupants and neighbors. The codes state that during storage or installation on the construction site, and until operation of the heating and/or cooling equipment, all wires, ducts, and air distribution system must be covered with plastic, tape, metal sheets, or other acceptable methods so as to reduce the amount of debris or dust that collects in the system. Further, all paints, coatings, and adhesives must comply with the set Volatile Organic Compound (VOC) limits to safeguard against their emissions. In addition, the codes state that the heating and air conditioning systems must be sized, designed, and selected with the use of designated design software or methods.
The codes encourage buildings to have exemplary energy-efficiency standards. Most codes aim at reducing energy efficiency by about 10%–12%; some state building codes, like California's, have a more ambitious 15% energy reduction goal. Carpets and other sealants are also required to meet green specifications of the respective bodies regulating their sale. Buildings with smoking zones should not have such within 25' of the building entrance, outdoor air intakes, windows, and doors. This distance is meant to safeguard against air pollution from cigarette smoke making its way into the building. Buildings with demand-controlled ventilation should have CO2 sensors that switch on and off after the gas reaches given levels. To safeguard against noise control, the buildings should have acoustics with sound transmission coefficient values as determined by independent professional associations. Buildings are further required to ensure minimal production of ozone-depleting substances. In that regard, buildings should install refrigeration and fire fighting equipment that doesn't contain such substances.
The codes impose strict rules that are costly to implement in the short run. However, the long-run savings in energy efficiency and environmental impacts are enormous. These savings are realized in water costs, energy costs, material costs (recycled materials used could be cheaper than new), waste disposal costs, and overall environmental hygiene.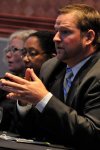 Jeff attended Ohio Wesleyan University where he received his bachelor's degree in economics management. While working in historic tax credit real estate development In Richmond, Virginia, Jeff completed his Masters of Urban and Regional Planning at Virginia Commonwealth University with a concentration in urban revitalization. Prior to becoming the director of revitalization at Heritage Ohio, he worked as the director of the Lancaster Special Improvement District. Jeff is a graduate of the National Main Street Center Certification Institute; a frequent presenter on local resource based economic development and has participated on resource team visits around the country and internationally.
Latest from Jeff Siegler