Green Education: Preparing for Careers in the 21st Century
As green career opportunities continue to grow, schools and universities are starting to offer a variety of educational options, from certification and training programs to advanced degrees.
So much emphasis in today's world is on environmental sustainability and green technology. As more and more employers are becoming green-conscious, careers in the field of environmental policy, environmental sustainability, law and management are on the rise.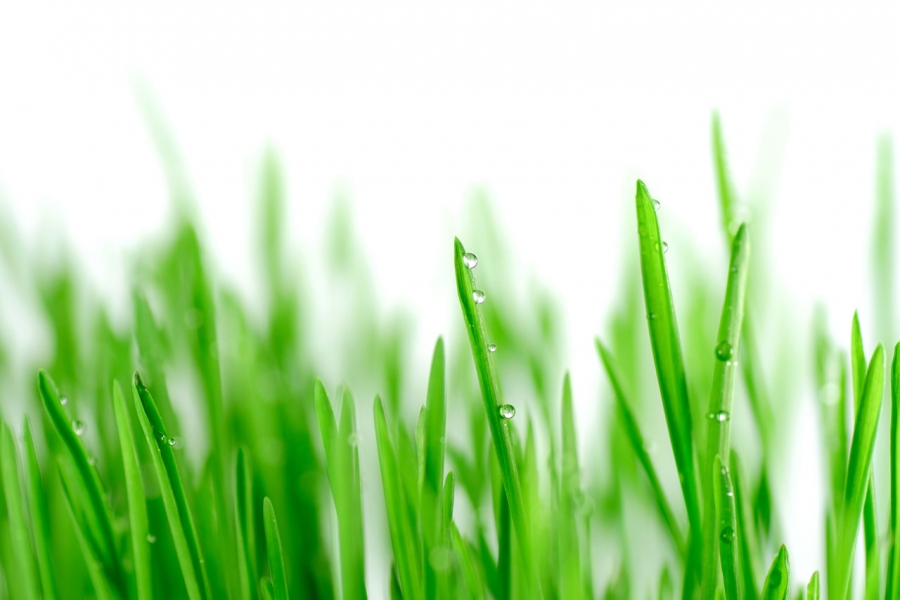 "Students passionate about sustainability should learn all they can – we're going to need knowledgeable, passionate people to tackle the huge challenges ahead," says Carol Baroudi, sustainability practice advisor for Redemtech and lead author of "Green IT For Dummies." "We'll need scientists and engineers, environmentalists, biologists, and chemists. And we'll need teachers, and writers, recyclers and water specialists. Mostly, we'll need folks who know a lot about everything – schooled in systems thinking – to understand how to find real solutions."
As a result of this green movement, many colleges now offer sustainability degrees as part of their programs. Students considering a degree in environmental sustainability or green technology should consider some of the following top green schools to pursue a green career post-graduation.
Green Degrees
Established in 1965, the undergraduate degree program in environmental studies at Middlebury College was one of the country's forerunners of the green movement. Prospective students can choose their majors from several specific niches that include conservation biology, environmental policy, religion, philosophy, and the environment.
Another first of its kind, established in spring of 2007, is Arizona State University's School of Sustainability. Whether students are pursuing bachelor's, master's, or doctoral degrees, Arizona State University's comprehensive degree-granting program focuses on finding real-world solutions to environmental, economic and social challenges. The school is also part of the Global Institute of Sustainability, which takes a transdisciplinary approach in its curriculum, addressing important global environmental issues, including energy, materials, and technology; water quality and scarcity; international development; ecosystems; social transformations; food and food systems; and policy and governance, especially as they relate to urban areas.
Duke University's Nicholas School of the Environment and Earth Sciences offers students undergraduate, graduate, and doctoral degrees that include environmental studies and policy, earth and ocean sciences, and environmental law. Duke University also supports a hands-on Marine Laboratory in Beaufort, North Carolina, where courses on biology, science and nature writing, and marine policy are held in the LEED Gold-certified conservation center. Doctoral candidates have three research areas to pick from: marine science and conservation, which includes marine ecology and coastal geology; earth and ocean sciences, comprising climate change and solid earth processes; and environmental studies and policy, which focuses on ecosystem science and aquatic and atmospheric sciences.
In 2009, the University of Pennsylvania started a program that allows students to simultaneously earn an MBA and master's in environmental studies. The Initiative for Global Environmental Leadership at the university provides students with the opportunity to earn a prestigious MBA from the Wharton School of Business while also obtaining a strong science background that is not present in traditional business programs but which will help students excel in the new green workforce.
The State University of New York College of Environmental Science and Forestry maintains 25,000 acres of land in central New York and the Adirondack Park. Students in the graduate and undergraduate programs can choose majors as specific as aquatic and fisheries science, construction management, forest ecosystem science, paper engineering, and bioprocess engineering. The faculty makes research a priority by actively working on more than 450 projects, including wildlife disease prevention, nanotechnology, and genetic engineering.
Aquinas College in Grand Rapids, Michigan, offers a Bachelor of Science in Sustainable Business degree as well as a Master of Science in Sustainable Business. Aquinas College's programs offer many environmentally centered programs, including environmental biology, environmental economics and policy, and sustainable energy systems.
Other Opportunities in Education
Another important growing trend for a number of schools, including community colleges, is the institution of programs that train students how to operate green technology, such as wind turbines, an up-and-coming renewable energy sources. "There is a role for all available renewable energy programs," says James DeHaven, vice president for Economic and Business Development at Kalamazoo Valley Community College. Green education courses at Kalamazoo are taught in the classroom, in a hands-on laboratory, and in the field at utility-grade turbines at area wind farms.
One of the complaints DeHaven has heard from the industry is the focus on two-year and four-year degrees. "Industry [experts] told us such degrees are not always necessary and would not provide job-ready and qualified technicians fast enough," DeHaven says. Therefore, the type of green education that should be sought depends greatly on the intended vocation after graduation. For those who intend to work in the field, certification may be suitable, rather than a four-year concentrated degree. Other students who desire more technology-focused careers may want to consider advanced degrees.

J. Mariah Brown is a technical research writer and the owner of Writings by Design, a comprehensive business writing service company that specializes in business development, promotion, and client outreach. She has worked in a variety of technical and non-technical industries including, but not limited to, Government, Non-Profit, Engineering, Translation and Interpretation, Christian and Women's Publications, and Fashion and Beauty. She is a graduate of the prestigious E.W. Scripps School of Journalism at Ohio University and is currently pursuing a master's degree from Gonzaga University in Communication and Organizational Leadership.
Latest from J. Mariah Brown