Build Your Own Man Cave for $8 per Square Foot
With money tight and the economy sputtering along, you may be looking for affordable ways to add a man cave to your home. Finishing your basement is the least expensive way to get the space you need without breaking the bank. As a professional builder, I have learned several key measures that will keep down the cost of your new man cave while still keeping the cool factor. Let's explore some of these cost-saving secrets to help you get the best new space at the most affordable price.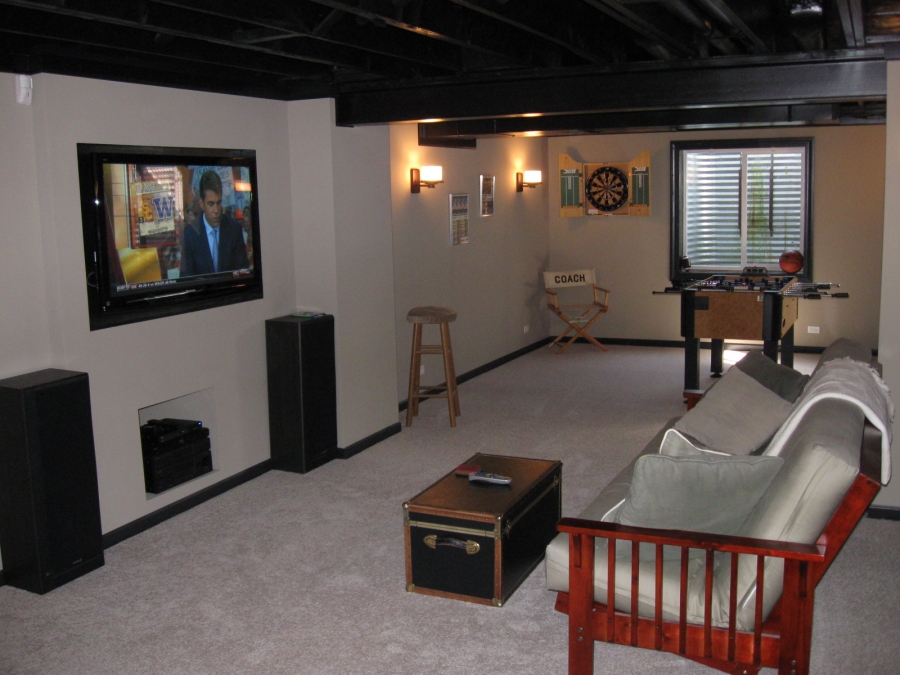 ---
Home Builders Resource Center
Brought to you in partnership with: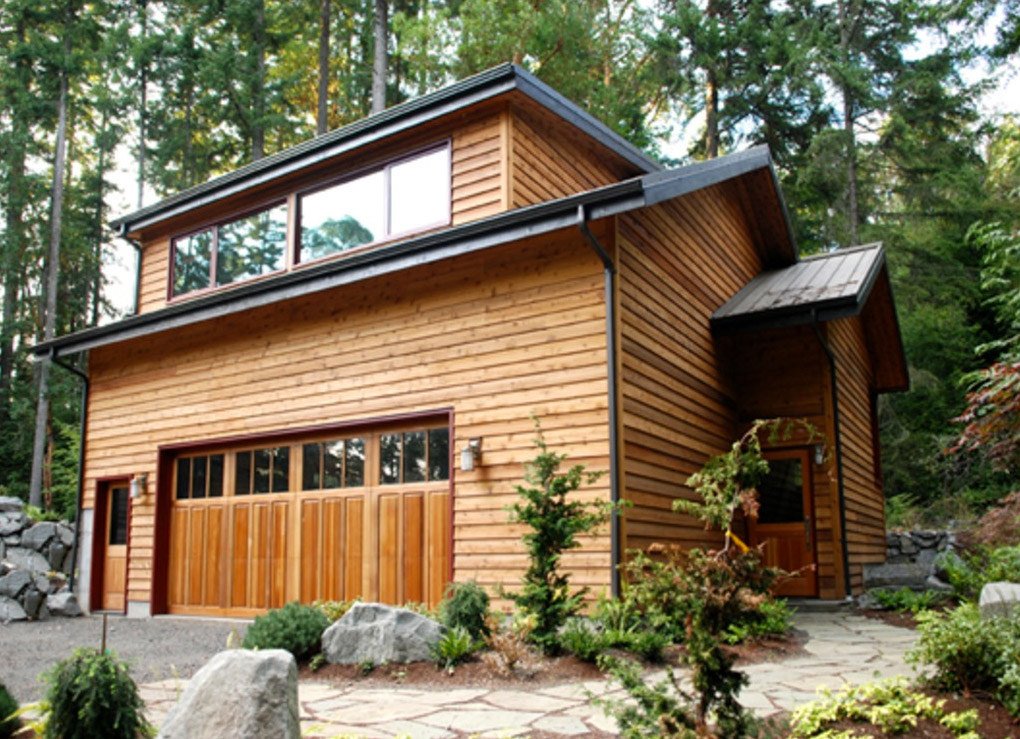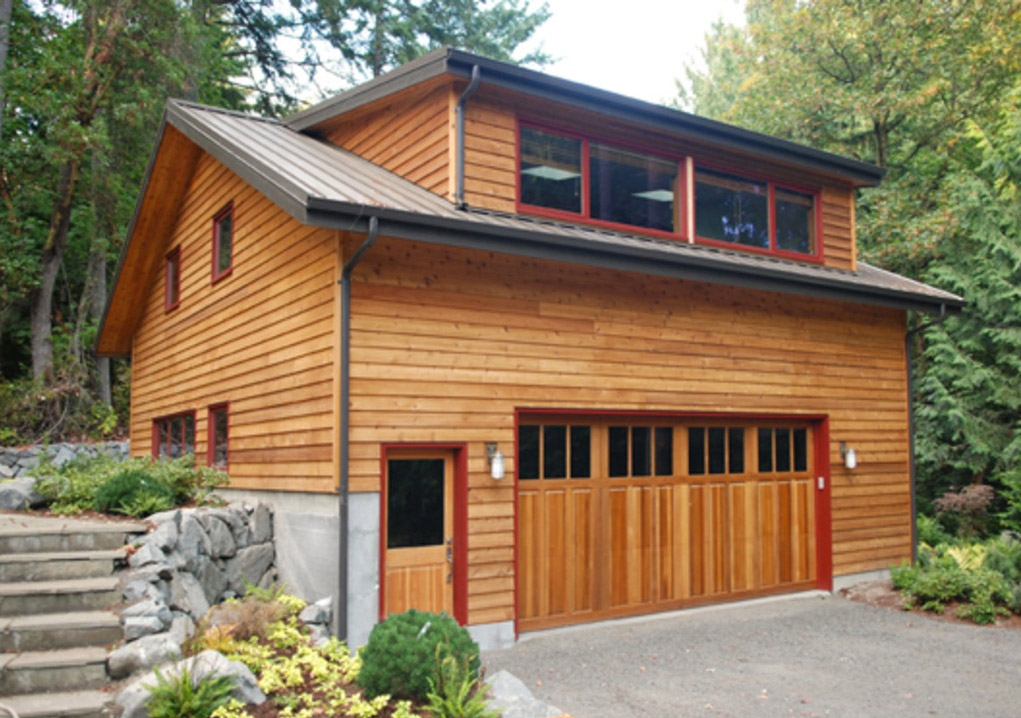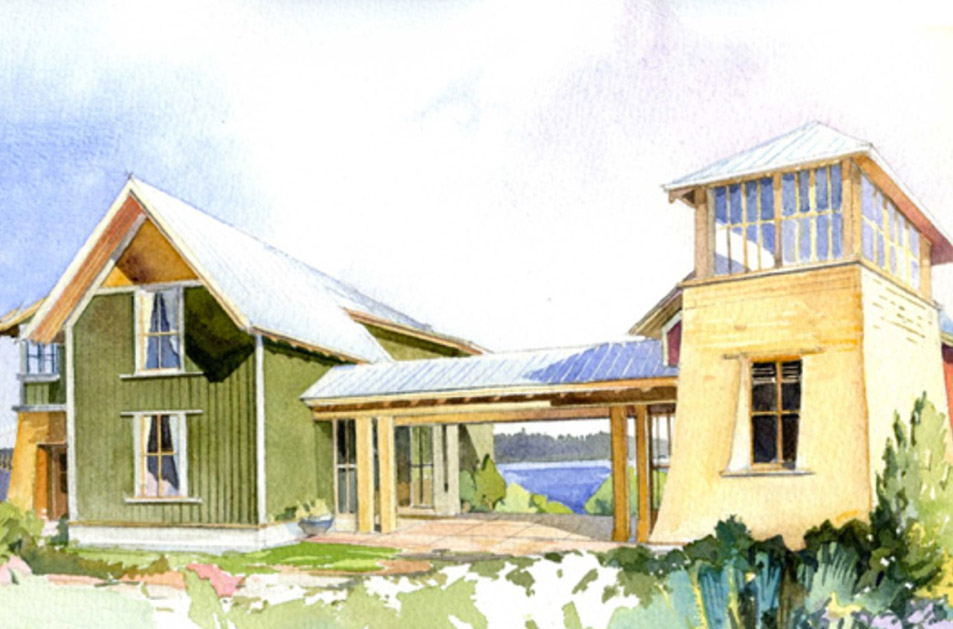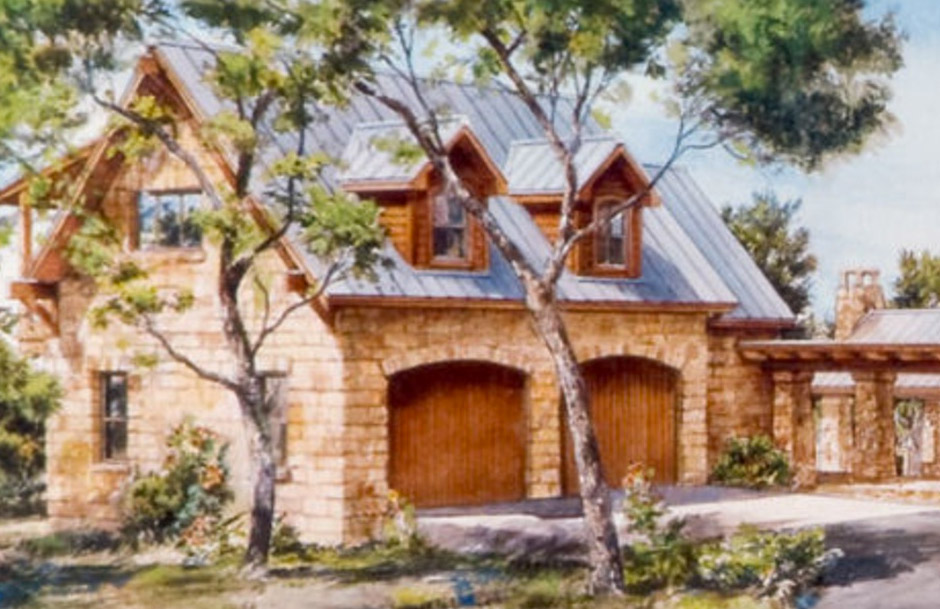 Browse these plans and others at
http://www.houseplans.com
.
---
Use an Open Ceiling Design
Perhaps you've seen the urban loft designs where the ceiling beams and HVAC ducts are left exposed. This open ceiling makes the space feel bigger. In a basement, where your head clearance can be limited to 7' in some areas due to ductwork, plumbing, or beams, the open ceiling design really serves a purpose. Your other two main ceiling options are a suspended ceiling or a drywall ceiling. Suspended ceiling panels can only be installed as high as the lowest obstruction. Technically, you could drywall the low sections and suspend the rest, but this leaves you with a choppy, unprofessional look. So, instead of installing a drywall ceiling, a suspended ceiling with panels, or a combination of the two, you can leave your ceiling open and paint it as they do in urban lofts. The biggest benefit of this type of finish is the cost savings. A suspended ceiling can cost $1,500 to $3,000 depending on the type of panel you use, the size of your space, and your location. Not only is the open ceiling concept cost-effective, it also provides easy access to your mechanicals in the future. If you need to add a cable or phone outlet later, the open ceiling makes the job simple.
Create Built-Ins for a Custom Look
One of the easiest ways to create a custom look while saving money on furniture is to create built-in drywall nooks for TVs, audio components, books, awards, etc. With the new flat panel designs, you can bring your TV screen flush with the main wall simply by framing a 3.5" deep box-out into the wall. Be sure to leave some space around the TV for ventilation (check with the manufacturer for the required space). You will also want to get measurements for other personal items so you can build your storage to fit perfectly. With thoughtful built-in design, you can a truly create a custom look for your new space while saving money on new furniture.
Use Finger Jointed Pre-Primed Trim
Most lumber suppliers and home improvement centers have what they call bulk contractor packs for finger jointed trim. If you are going with the modern, open ceiling look for your new man cave, you can use the same base molding at the top of the wall to cover the rough edge of drywall. The inverted base molding at the top of the wall makes a nice transition from the wall to the ceiling and doubles the amount of base material you will need so you can save on volume. Contractor bulk packs of finger jointed trim can save you anywhere from 20%–30% and you'll never know the difference once the paint is applied. In addition, you will save on your painting labor because the material doesn't need to be primed.
Minimize the Number of Doors
Don't get crazy with the number of doors in your new finished basement design, because they can be expensive. You will need a door to the storage area and mechanical room, but the rest of your design is up to your discretion. For each door that you can eliminate in your design, you will save approximately $350 on the door, door knob, jamb, casing, and labor to set, trim, prep, and paint. The other benefit of eliminating doors is that you create more wall space for art and furniture.
Place Sinks by Existing Floor Drains
If you add a sink to your design, be sure to locate it by an existing floor drain. Removing and replacing concrete in order to install under-slab plumbing can add hundreds of dollars to the cost of your new space. On top of the cost, cutting and removing concrete can be a dusty, messy process. If you must have a sink in a spot that is nowhere near the floor drain, you may want to consider a pump to get the waste water up to a drain in the ceiling in place of cutting the floor.
Stain Your Concrete Floor
Because basements are inherently moist, you may want to consider a floor finish that is moisture-resistant. Staining your concrete floor can create a very cool look that is extremely durable. Because the project is relatively easy to do, you can save on the labor costs. We saved $650 by going with a stained floor instead of carpet on our most recent project.
Incorporate Structural Columns into Design
Most basements have columns under the beams that support the weight of the home. Removing them will require engineering design; installing stronger beams will add considerable expense. From a cost perspective, it's best to leave the columns in place and incorporate them into the new design. One way to accomplish this is to add walls to hide the columns. Another option is to frame square boxes around the structural columns, add drywall, and apply inexpensive moldings to create an architectural column. Be sure to make the columns a minimum of 12" square. Anything smaller will be out of scale and will look cheap. These new columns cost as little as $50–$75 a piece but present a much higher perceived value.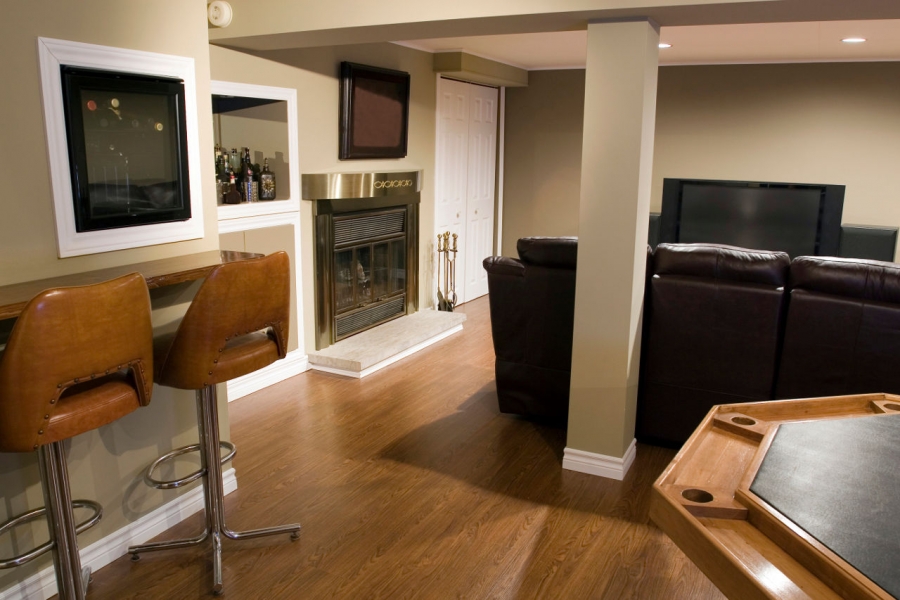 Be the General Contractor
Finishing a basement is one of the easiest building projects for you to manage yourself. Because  the basement is somewhat separate from the rest of the home, your basement remodeling project will have a minimal effect on the rest of the home. This is in contrast to an addition or a kitchen renovation, which affects the residents on a daily basis. Because of this, your project can move along at whatever pace is comfortable for you. So how much can you save by managing your finished basement project yourself? By acting as the general contractor, you can save anywhere from $5 to $10 per square foot. You will be responsible for the schedule, budget, subcontractors, and overall quality of the project, but you can save some big money in the process.
Now is a great time to start your new man cave – material prices are relatively low and good subcontractors are readily available. Don't forget to get a minimum of three bids per activity so you get the best price for your project. If you follow these simple tips, you can add your new basement man cave for an affordable price without losing the cool factor.


Michael Luckado has built, remodeled, and repaired thousands of homes during his 16 year career as a home builder/general contractor. He created ArmchairBuilder.com to help homeowners and homeowners-to-be to take on the role of general contractor for their home building and remodeling projects, saving money yet getting exactly what they want from the process.
Website: www.armchairbuilder.com/
Latest from Michael Luckado