Summer Vacation Property Maintenance: Essential Checklists
Maintenance of your summer vacation property is probably the last thing on your mind right now, but the end of the season will be here before you know it. Formulating a plan and contacting the professional resources you need in advance can help to minimize frustration and make the upcoming task of closing down your property less daunting. Here's a handy checklist of interior and exterior maintenance items to keep in mind as the days of summer sun begin to dwindle.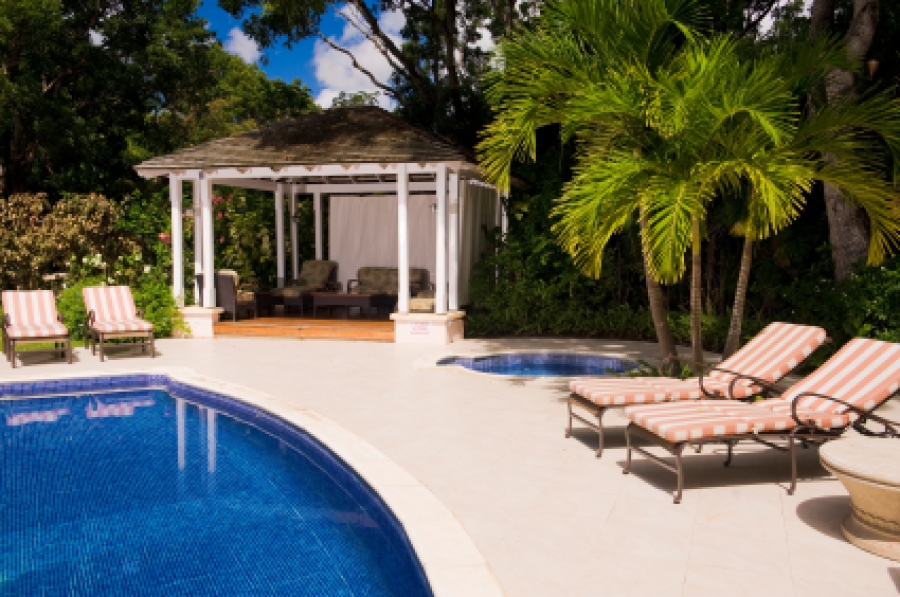 Interior Maintenance Checklist
Schedule an appointment with a professional to inspect and perform necessary maintenance on your furnace and plumbing. Obtain climate-specific advice regarding draining the toilets, the water heater, and sinks and tubs.

If you don't already have one, install an electronic thermostat and plan to adjust it to your power company's recommended settings (these vary by climate).

A few weeks prior to your date of departure, conduct a meticulous room-by-room walk-through, checking walls, floors, and ceilings for any evidence of water damage or pest infestation. Allow yourself enough time to address any potential issues that arise.

Fix wall scuffs and dents with a coat of spackle and touch-up paint. It'll be one less thing on your "to-do list" when you get ready to open the property next season.

Inspect all window and door locks to make sure they are functioning properly. Check for air leaks and replace any worn or damaged weather stripping.

When it's time to go, start by giving the place a thorough cleaning. Don't forget to wipe down furniture, ceiling fans, blinds, and baseboards. And be sure to vacuum under the furniture and in and around the vents.

Clean out the refrigerator and give away or toss any remaining food items. Wipe down the shelves, unplug, and leave the door propped open.

Open all closet doors.

If you are planning to maintain electric service, disconnect anything that's currently plugged into an outlet, including small appliances, lamps, and electronics.

Take out the trash. It sounds obvious, but it's an often forgotten chore that can result in a smelly situation upon your return next season.
Exterior Maintenance Checklist
Clean outdoor furniture, sporting equipment, and decorative accessories, and store them indoors. If you plan to keep these items in a storage unit adjacent to the home, make sure that the unit is locked and secure.

Check caulk around windows and doors and replace if necessary.

Inspect the roof. Remove any debris and replace any missing shingles.

Clean gutters and make sure that the downspouts are tilted away from the home.

Plan to turn off the water at its source and drain water lines to prevent freezing. Consult a professional for climate-specific advice.

Inspect vegetation to make sure that it is trimmed and not touching the home. Make sure that trees are not encroaching on power lines or presenting other potential safety issues.

Make sure that all exterior entry points are sealed to keep out the critters. This includes foundation cracks, fireplace openings, and eaves.

Inspect your deck. Fix any loose planks or railings. Replace any damaged wood.

Drain your pool and any other water features.

Arrange for additional lawn maintenance and plant care, if applicable.
For most property owners, the majority of these items can be tackled with minimal hassle. However, if you dread the maintenance associated with the closing of your vacation property, or if the tasks seem overwhelming, consider hiring a professional property maintenance expert to take care of all the details on your behalf. Proper maintenance, even if it means calling in a pro, will help ensure that your property remains a good investment for many summers to come.

Lisa Taylor is a freelance writer and marketing consultant. She has more than 16 years of experience as a communications professional and has worked with a variety of companies in the home products and building materials industry. Originally from Memphis, TN, Lisa earned a BA in Journalism from the University of Memphis in 1995 and a MA in Journalism from the University of Memphis in 1997. She spent the first 11 years of her career working in account service for Memphis advertising agencies Thompson & Company, Oden Marketing & Design, and Carpenter/Sullivan. Lisa then spent five years in Nashville, TN, with The Buntin Group, an Adweek Top 100 U.S. advertising agency, and Louisiana-Pacific Corporation, a leading manufacturer of building materials. Lisa currently lives in Denver, CO, and is Principal/Owner of Wazee Marketing.
Website: www.wazeemarketing.com
Latest from Lisa Taylor Minor