Trends and Tips: Outdoor Living Spaces
It comes as no surprise that during these warmer months we move more of our attention toward the outdoors. Thoughts of sipping cool beverages atop cozy lounges and backyard barbeques instantly come to mind at the mere mention of summer. The last few years, however, have brought a dramatic increase in the dollars and time spent on improving our outdoor living spaces, and designers have responded to this trend and are seeking to provide us with our ideal backyard paradise. We spoke with Feng Shui guru and interior designer DeAnna Radaj of Bante Design LLC about outdoor living and creating the perfect getaway.
"The attention to outdoor living relates partially to the housing market, partially to the economy," Radaj explains. "People are staying put and improving their current space, and your outdoor area – whether it's a small balcony in an apartment or a condo, or a full-blown patio – has become another room, an extension of the house." She explains that outdoor kitchens, entertaining areas, and, in warmer climates, even bedrooms finding places in our yards and on our decks and patios.
---
Home Builders Resource Center
Brought to you in partnership with: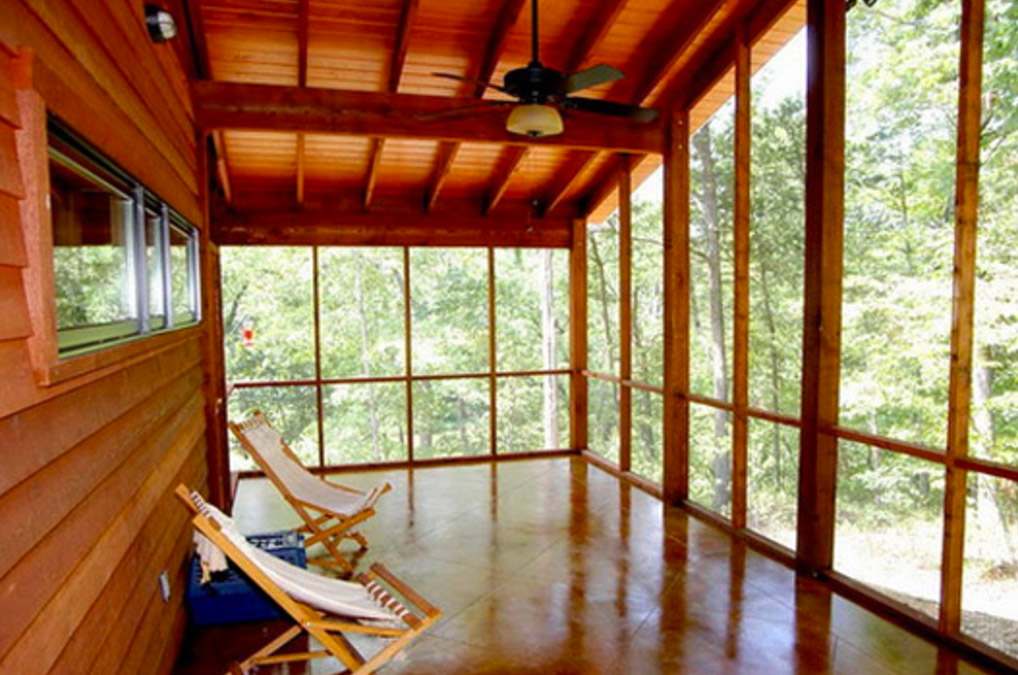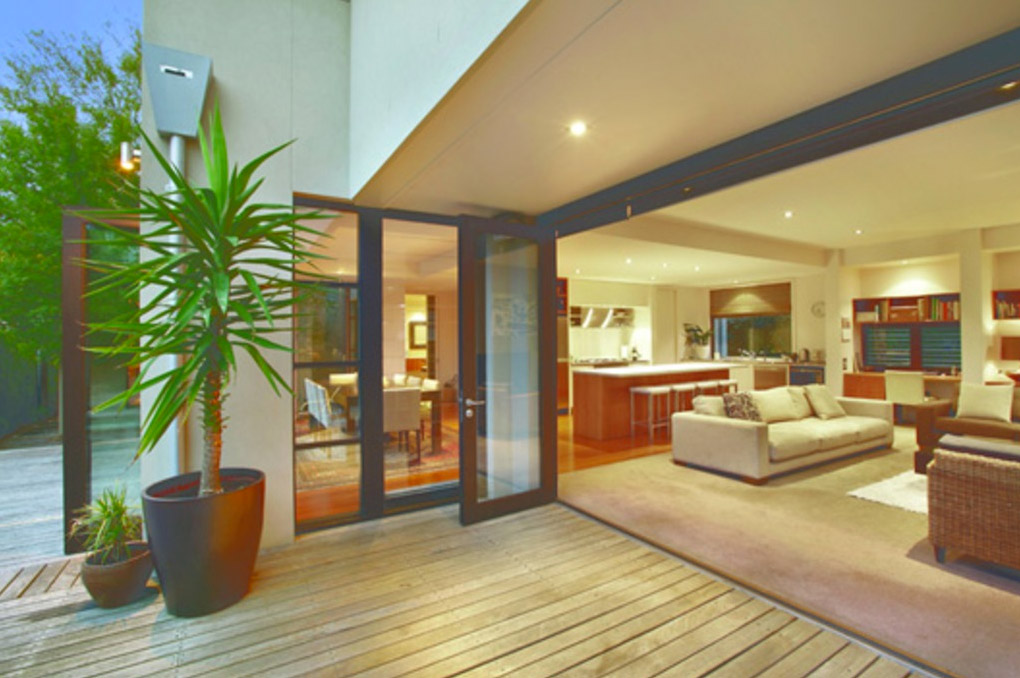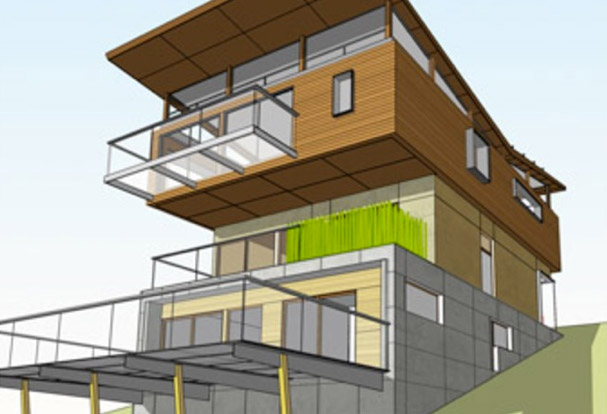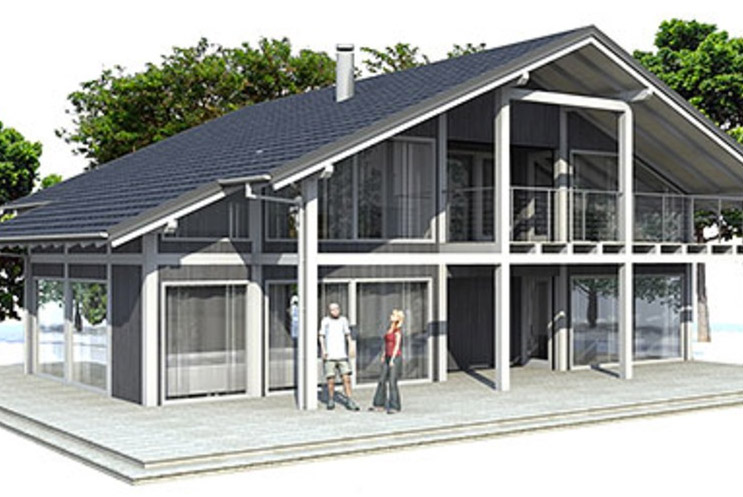 Browse these plans and others at
http://www.houseplans.com
.
---
Although the economy has impeded mobility and home sales, Radaj says that more and more dollars are being spent on big-ticket items and structural changes along with the usual details: "People are running water lines. They're running the gas lines for cooking areas, electricity for TVs, putting speakers in the rocks. It's more than throwing your grill up with a couple of lawn chairs and an umbrella these days. These are hardcore spaces that are being thought through just as if they were an indoor kitchen or indoor seating area like a family room."
As we spend more money on these outdoor investments, however, it becomes increasingly important to design our spaces right. Radaj shares with us a few tips of her own for creating the perfect outdoor living space.
Don't be afraid to get creative.
Although it would seem that we all want tropical paradise in our yards, Radaj reminds us that we have many ways to frame our spaces that don't have to fit a Tiki or Zen motif: "You can have so much fun out there. I wish people would use more color. You can get away with bright, vibrant colors when you're designing outside." As a supporter of the porch swing bed, she suggests grabbing some mosquito net to keep out any unwanted visitors. "You drape your fabrics and it's romantic, and it's crazy, just fabulous," she says.
Quick Tip: "Use indoor/outdoor rugs to anchor furniture groupings, just as you would inside. There are such great fabrics out there now with a wide variety of colors and patterns that you can customize to your personality."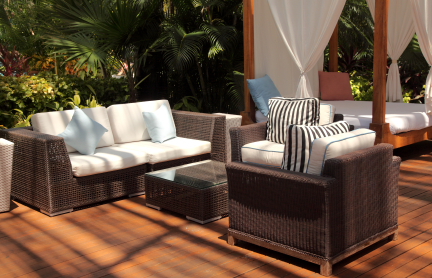 Stay consistent.
Getting a little crazy with your color schemes and motifs is a great way to showcase your personality, but Radaj stresses the importance of maintaining consistency. "It's important that you stay with the integrity of the architecture of the house if you're installing anything permanent in the outdoors. That's one huge mistake that people make. This is particularly important in this market, if it's not going to be your forever house." Permanent structures such as decks and patios should harmonize with the original architecture of your home, and landscaping should follow suit as well. She adds, "In the backyard you can go a little crazier and be a little more personal. But [in] the front yard, if you have a colonial or traditional house, it is important to keep your landscaping traditional and formal."
Quick Tip: "You can really bring out your personality with things that are not permanent to the structure, so have fun with your container plants, vegetable gardens, cushions, throws, area rugs, and other non-fixed elements."
Do all of the proper planning.
Haphazardly decorating any space introduces the potential for disaster, and this holds true outside just as it does inside. Radaj highlights the importance of consulting professionals when it comes to making structural changes and incorporating utilities into the space: "I would say you have to start with the same mindset as you do with any other room of your house. It's sitting down, creating a plan, understanding how much space you have, deciding if you're running electric and natural gas, water out there. Definitely consult with someone that's done this before because there is an art to laying plumbing lines and electric, and when you're doing an outdoor kitchen, consult with people that do kitchen design. They know how to efficiently and effectively lay out the space." She also stresses the importance of making sure that all proper paperwork and permits are obtained prior to building to avoid potential issues. Safety concerns, too, should always be kept in mind when determining how to lay out space and plan lighting.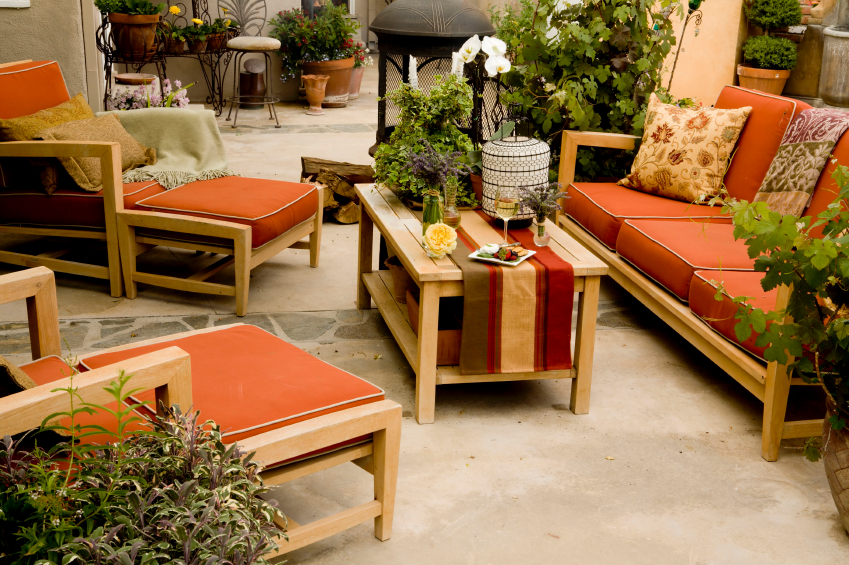 Quick Tip: "Don't forget about storage. You still need a place to put the cushions and outdoor utensils. Some furniture is self-storing, but it is something you have to keep in mind, particularly if you live in a climate where the weather changes and things can't be kept out all year 'round. Remember, it's got to go somewhere in the not-so-nice months."
Radaj reminds us that trends come and go, but it is important to make sure that your space works for you. She tells us, "It's all about evaluating your needs, evaluating your lifestyle, and working from there. Being flexible with what you have is important, but just keep in mind that you can do it." What will your outdoor paradise look like?

Tara is a freelance writer currently pursuing a Master of Urban Planning, Development, and Design at Cleveland State University. Her writing has covered a wide breadth of topics, but she particularly enjoys meaningful work concerning community development, sustainability, and design. Her articles, blogs, and musings have been featured in various online and print publications, and she hopes her words will inspire creativity and innovation as we work toward social and structural change.
Website: tarasturm.com/
Latest from Tara D Sturm