Lead Exposure and Contamination: Understanding the EPA's New RRP Program
If you're unfamiliar with the title of this article, or this important subject matter, don't feel bad – you're not alone. Confusion and a lack of awareness is the rule, rather than the exception, when it comes to the federal Environmental Protection Agency's (EPA's) new Renovation, Repair, and Painting (RRP) rule, which totally redefines the way much of home remodeling is conducted. It centers on the control of dust from lead paint created from during RRP, not the elimination of the lead itself. The RRP rule is monumental – in its complexity, in the nature of the changes, and in the cost involved in compliance. Here's the EPA's explanation in a nutshell: "Under the rule, beginning April 22, 2010, contractors performing renovation, repair, and painting projects that disturb lead-based paint in homes, child care facilities, and schools built before 1978 must be certified and must follow specific work practices to prevent lead contamination."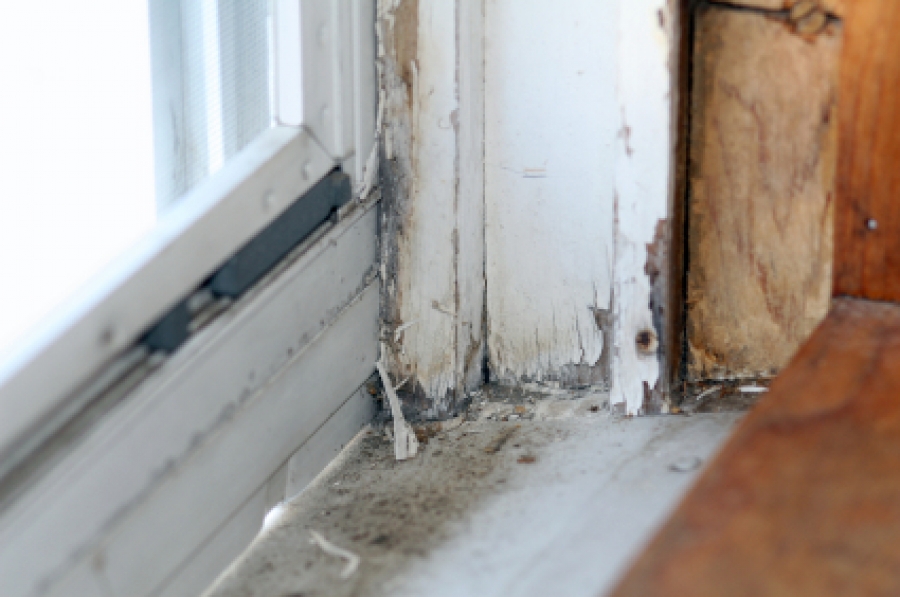 RRP Program Background
The Consumer Product Safety Commission officially banned lead as an additive to paint in 1978, a few short years after the phasing out of leaded gasoline. However, approximately 37 million homes (as of 2005–2006) still have lead paint and, according to the Centers for Disease Control and Prevention (CDC), some 310,000 children (between the ages of one and five) have elevated blood lead levels (eblls). Although it isn't good for anyone to ingest lead, it is especially devastating to children under six, whose development can be seriously impaired by its presence. This is the impetus of the effort by the EPA.
However, the presence of lead in itself is not a danger, a fact not disputed by the EPA itself. Years of repainting have effectively encapsulated the lead, and it poses little health risk. It is when the leaded paint surface deteriorates, chips, and peels that it becomes a risk. Moreover, when the dust created by moving parts rubbing together, such as windows and doors, gathers on windowsills and floors, it becomes a risk as well. Homeowners are the first line of defense in protecting children against lead poisoning by properly maintaining painted surfaces and keeping dust buildup in these hotspots to a minimum. Remember, it's not the lead so much as the dust, which is created not only through deterioration and wear but disturbance as well.
RRP Program Guidelines
The RRP rule took effect on April 22, 2010. From that date forward, all contractors who will disturb more than 6 sq. ft. of interior or 20 sq. ft. of exterior painted surface must be certified on the methods of establishing a safe work environment, reducing dust creation and controlling its migration, and proper clean-up of any dust created. Certification mandates and requires the ability to test for the presence of lead in the specified workspace; the distribution of certain informational pamphlets, which requires getting the signature of the homeowner; and testing upon completion. Contractors must also supply their certification credentials. The RRP rule covers all homes built prior to 1978 found to contain lead. Further, any commercial facility that is occupied or visited by children under the age of six or by pregnant women must comply with the RRP rule. Although the RRP rule allows certain exceptions, the best practice is to discuss the use and visitation patterns of your home or facility with a certified renovator to determine how to proceed. The RRP initially contained an opt-out, but pressure from interest groups had that removed.
The intention of the RRP rule is admirable and worthy: no one wants to see children suffer lead poisoning. However, as with most federal rules, the EPA is extinguishing a match with a fire hose. To solve the problem of environmental lead exposure, we all have to accept the part we play in its existence. Lax contractors doing shoddy renovation certainly contributed to the problem, a fact that creates a sense of resentment in legitimate contractors.
However, homeowners who do their own renovations also contribute to the problem of environmental lead exposure, and under the RRP rule, they're exempt from compliance. The EPA has published "The Lead-Safe Guide to Renovate Right," which contractors must distribute to owners of homes built before 1978. This guide advises any homeowner with questions to call the National Lead Information Center (1-800-424-LEAD) before starting renovations on homes of that age. In a tight economy and considering the growing DIY mentality, more and more homeowners are opting to tackle home projects and, because of a lack of understanding, can perpetuate exposure to environmental lead. This problem may be compounded by the complications surrounding compliance with the RRP rule and the substantial increase in the cost of renovations that comes with hiring certified professionals.
Cost Involved in Compliance
What will that cost and complication be? The EPA predicts that compliance will add an incremental cost of $8–$124 to every job. Although it's early, indications are that this estimate barely covers the costs of the materials and equipment required, let alone the manpower costs. According to Tom Kellogg, owner of Kellogg's Painting in Leeds, New York, the test kits for a home exterior alone can cost $250; Kellogg says that this figure doesn't include the cost of the time he spends testing and adds that this cost comes before he gets the job. He further explains that, for a 1,500-2,500 sq. ft. home exterior, the added cost of compliance will range from $750 to $1,200, which he figures to be about 18%. This is not out of line with the percentages I've been hearing informally from the contractors I meet, who speak of adding 15%–20% to cost.
Beyond cost, homeowners whose renovations will include lead remediation should be prepared to completely forgo the use of the area(s) involved until completion; vacating the premises may be necessary. As an experienced contractor, I can tell you that these estimates represent only the preliminary costs; these will rise as the EPA tightens the rule, liabilities mount, and the supply of contractors shrinks. Many are opting out of work on all pre-1978 projects. Moreover, the inconvenience is not going to go over well.
Going Forward
The EPA could have acted more effectively and efficiently by launching a more aggressive educational campaign if reducing lead levels was their concern, especially because the problem is slowly disappearing as we get further from the inception of the 1970s paint and gas lead ban. Elevated blood lead levels (eblls) have gone from 88% in the 1970s to 1.6% in 2005, according to USA Today; much of this decrease can be attributed to the ban on leaded gas. However, according to the Federal Register, "The estimated percentage of children with blood lead levels above the CDC level of concern declined from 4.4% between 1991 and 1994 to 1.6% between 2003 and 2004." The decline in this population can be attributed to a decrease in the exposure to leaded paint. We know where the target populations are located, and education and tougher enforcement of housing regulations would do much to reduce that 1.6%. Contracting firms specializing in environmental lead remediation are not new, and informed and concerned homeowners have been seeking them out for years. As the knowledge spreads, more homeowners will ask questions and seek such firms. As that demand increases, more firms will seek to become compliant with the RRP rule. Forcing everyone into the same market may only cause disruption and inefficiencies.
For the time being, the RRP rule is with us. Again, those of us living in homes built before 1978 can contact the National Lead Information Center online or at 1-800-424-LEAD to find out where and how to get started. They can also provide information about possible financial assistance. I would strongly encourage everyone affected by the RRP rule to educate yourselves about environmental lead exposure and contamination, and basic RRP compliance measures. You have to know whether the contractor, to whom you're paying a premium for knowledge and results, is actually performing fully compliant work or just acting like it.

Joe Sheridan has been actively involved in the painting business, a generational trade in his family, for most of his adult life. He has worked most facets of the business, and currently runs a small paint contracting business, J.A. Sheridan Painting, in the Cape May, NJ/South Jersey area. He is now using his experience to benefit homeowners in their projects, and in their dealings with painting contractors.
Website: www.diypaintingguide.org/
Latest from Joe Sheridan