Brick Masonry is one of the oldest known man-made building materials, dating back to around 8000 B.C. Modern clay face brick comes in numerous standard sizes, most in nominal 4" widths, with nominal lengths of 8" or 12", and heights ranging from 2" to 5-1/3". Actual dimensions are normally 3/8" less than the nominal size, which allows for the typical mortar joint thickness. The most common size, "modular brick," measures 3-5/8" wide by 2-1/4" high by 7-5/8" long. This modular dimension works so that three bricks match the height and two bricks match the length of a standard nominal 8" by 16" concrete block or concrete masonry unit (CMU).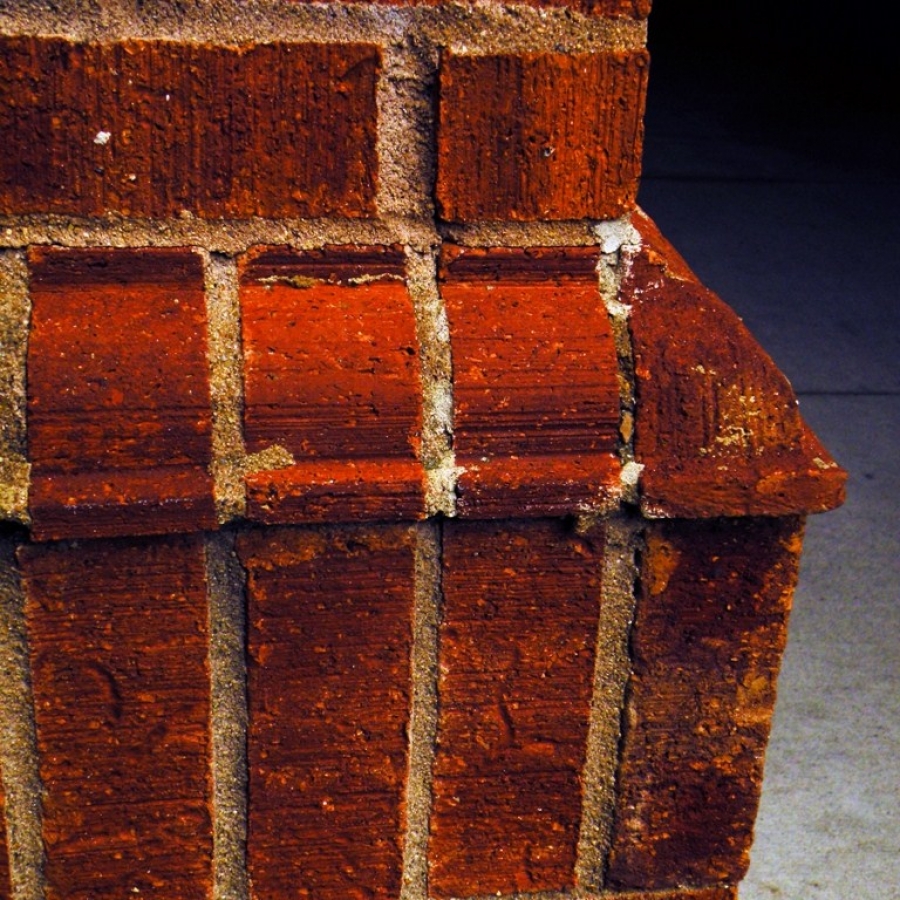 Brick Masonry Terms and Bonds
Brick Masonry Standards and Types
ASTM C216-11 is the standard for brick masonry, classifying brick by grades for exposure and appearance types.
Exposure Grade SW stands for severe weathering.
Grade MW stands for moderate weathering.
Grade SW is recommended if the construction is located in an area subject to freezing.
Appearance Grade FBS (Standard) is for general use.
Grade FBX (Select) is for locations where precision of physical dimensions is critical, such as a stack bond pattern.
Grade FBA (Architectural) is produced to simulate size and texture variations consistent with historical brick or to meet some other particular artistic effect.
Bricks may be extruded in a continuous operation and cut into individual units, or they may be individually pressed or molded. The method of forming the bricks may determine the textures that can be produced. Available textures include smooth, matte with vertical or horizontal markings, velour, stippled, water struck, sand struck, or sand molded.
Colors can range from light grays, buffs, and beiges to deep reds and browns. Bricks may have a single color, or they can be produced in variegated colors by flashing (the selective burning of bricks). Blends of bricks can be made by using the same clay fired at different temperatures to produce ranges of colors. Clays may have inclusions of minerals that produce spots. Coated bricks can have a ceramic glaze in almost any color.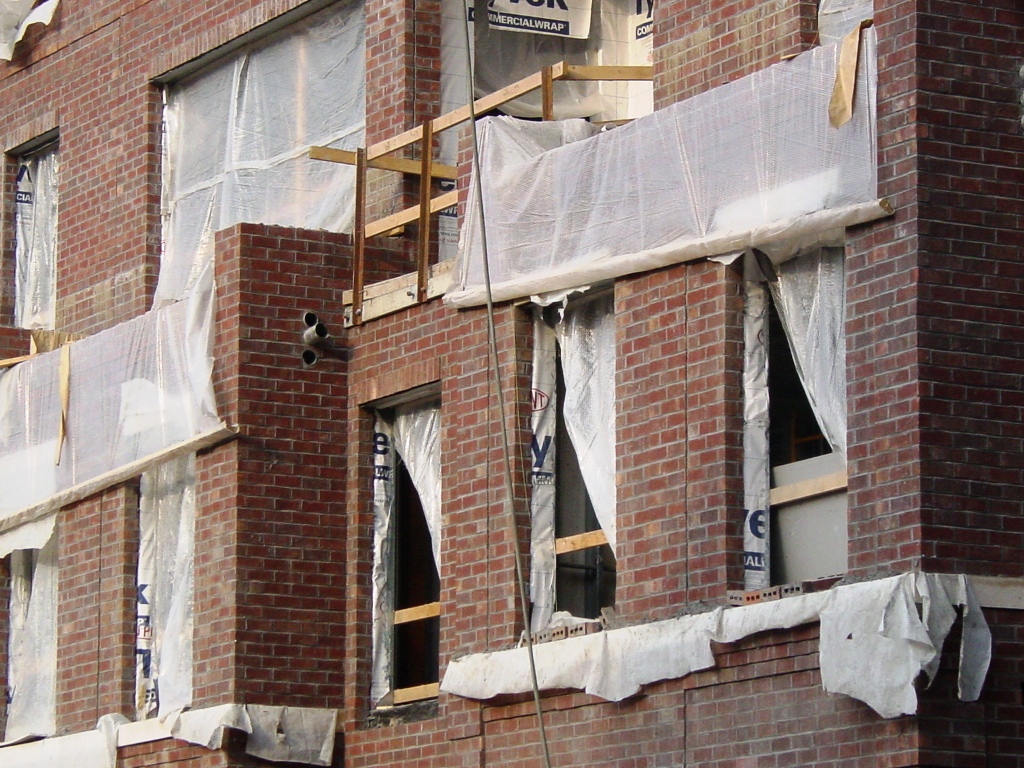 Although bricks are considered solid masonry units, they may have holes or depressions called coring or frogging, respectively, which reduce the brick's cross-sectional area by up to 25%. Reducing the amount of material used saves raw materials. Additionally, these voids open more surface area and thus reduce the energy needed to fire the bricks in the kiln, and the reduced weight requires less fuel for transportation to the job site. For installations where openings or depressions in the surface would be exposed in the final construction, uncored and unfrogged units are available by request.
Bricks in custom shapes are available and are used to produce curves, corners other than 90 degrees, or recesses to fit lintels. The cost of these custom shapes may include the molds or dies needed to produce them.
The compressive strength of clay brick varies from about 1,500 psi to more than 20,000 psi, due mainly to the properties of the clay used, with the higher values obtained from higher degrees of burning.


The Buildipedia research and writing staff consists of dozens of experienced professionals from many sectors of the industry, including architects, designers, contractors, and engineers.
Website: buildipedia.com/
Latest from Buildipedia Staff