Structural metal framing is used in nearly every type of commercial and residential construction. Rigid frame construction forms the skeleton of many buildings. It allows for long and heavy spanning beams, girders, rafters, and columns. Framing can be comprised of various metals and can be made into custom shapes and multiple configurations, providing endless options for project planners.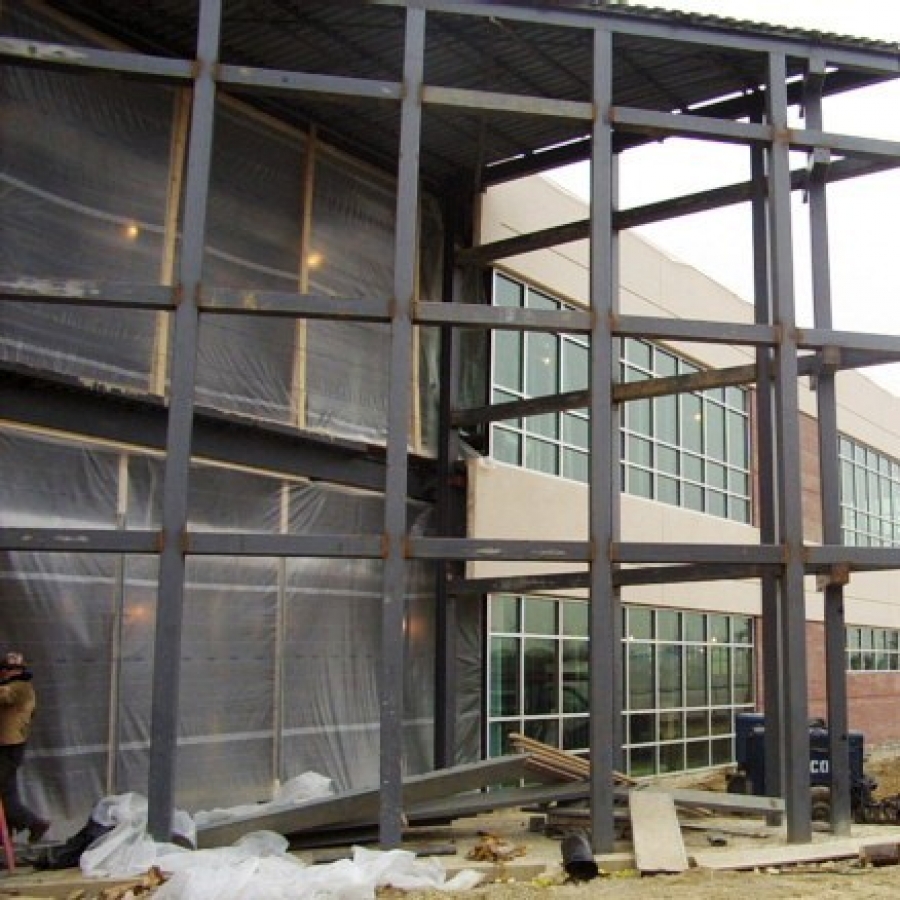 Structural Metal Framing Advantages
Metal does not creep, warp, or split like wood framing.
Metal is resistant to fire, termites, and mold.
Metal boasts a higher tensile strength compared to concrete and wood.
Metal is dimensionally accurate and consistent.
The main categories of structural metal framing are structural steel framing, structural aluminum framing, and wire rope and cable assemblies. Structural steel framing, which includes structural stainless steel, describes the creation of a steel skeleton made up of vertical columns and horizontal beams. This skeleton provides the support for the roof, floors and walls of the structure.
Structural aluminum is created by alloying aluminum with a variety of metals, resulting in materials which display a range of relative strength and corrosion resistance. Additionally, cold working and heat treatment are used to strengthen the metal and tailor its various properties to the desired specifications. In commercial applications, structural aluminum is most commonly used in curtain wall manufacturing, as well as for framing members, greenhouses, and glass enclosures. In residential construction, aluminum is used for storefronts and other custom jobs with large glazed areas, as well as for framing outdoor awnings. Aluminum can be attached using mechanical and welding methods.
Wire and cable assemblies in structural framing range from elevator cabling to bridge construction. Structural wires and cables are manufactured from aluminum, galvanized steel, and stainless steel, and may be vinyl or nylon coated, depending on the particular application. Strength, flexibility, and fatigue are some of the factors to consider when planning a construction project which utilizes wires and cables.

The Buildipedia research and writing staff consists of dozens of experienced professionals from many sectors of the industry, including architects, designers, contractors, and engineers.
Website: buildipedia.com/
Latest from Buildipedia Staff