Structural Metal Stud Framing
Structural metal stud framing refers to the construction of walls and planes using cold-formed steel components. There are two main components of metal stud framing, a stud and a track. Heavier gauge metal studs are used in load bearing walls and structural applications such as exterior walls. Lighter gauge metal studs are used in non-load bearing applications such as some interior walls, half-walls, and partitions.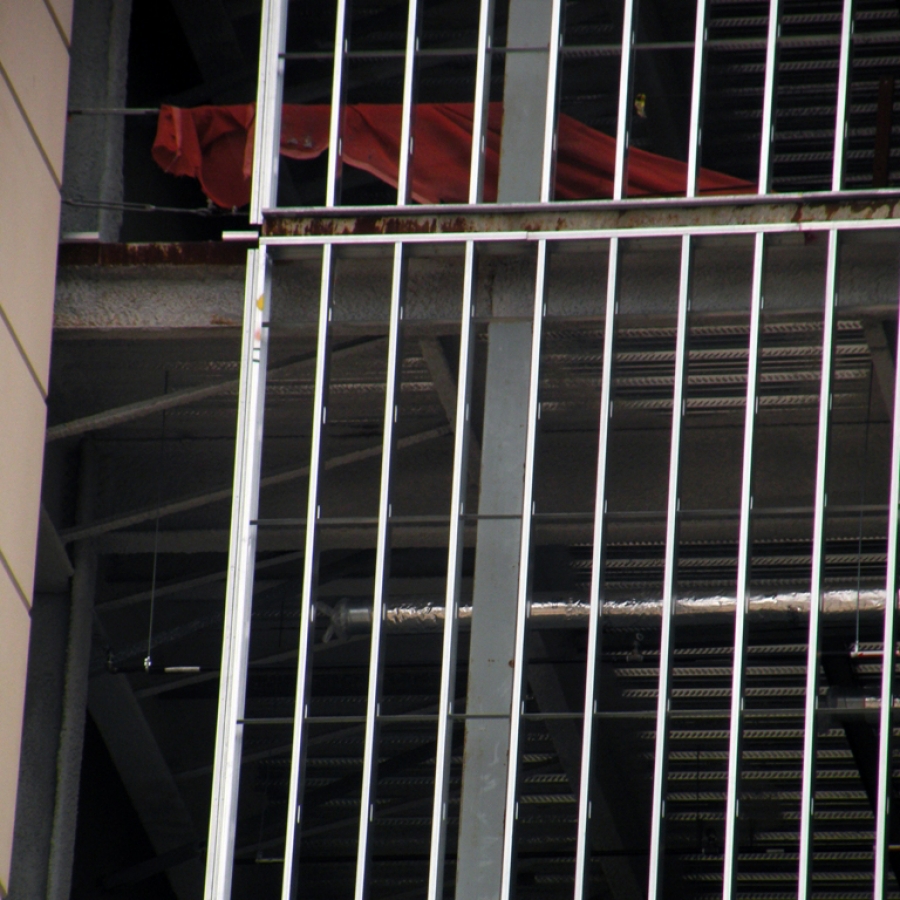 Framing techniques for metal studs are similar to those of wood construction. Metal studs are available in many of the same basic dimensions as wood studs. Metal studs are usually mechanically fastened with screws. Fixed clips are commonly used and give designers a greater number of options in bypass framing.
Deflection connectors can be used in areas where seismic activity is a factor. Deflection connectors allow for the independent movement of a stud wall and its substrate. Stiffener plates are commonly installed around openings to strengthen connections.
Metal Stud Framing Advantages
Metal studs interlock, requiring less storage space.
Metal studs come standard with pre-drilled holes for plumbing and electrical applications, saving sub-contractors time and energy.
The use of screws for metal stud installation, as opposed to nails used for wood studs, reduces the number of drywall nail pops.
Heavy gauge metal studs are used to frame taller structures that require a high level of strength and dimensional tolerance. Typically, wood framed construction is limited to three stories.
Metal studs will not deflect around openings, which results in energy cost savings by preventing air infiltration.
Metal studs result in low amounts of waste at the job site since studs are delivered pre-cut. Any resulting scrap can be recycled.

The Buildipedia research and writing staff consists of dozens of experienced professionals from many sectors of the industry, including architects, designers, contractors, and engineers.
Website: buildipedia.com/
Latest from Buildipedia Staff