Wood windows are the traditional favorite for residential and light commercial construction. Prospective home buyers value wood for its natural warmth and perceived quality. Wood, with its cellular structure, is a natural insulator, giving wood windows an advantage over windows made with other materials in terms of energy efficiency and resistance to condensation. The dimensional stability of wood makes for a strong and rigid frame.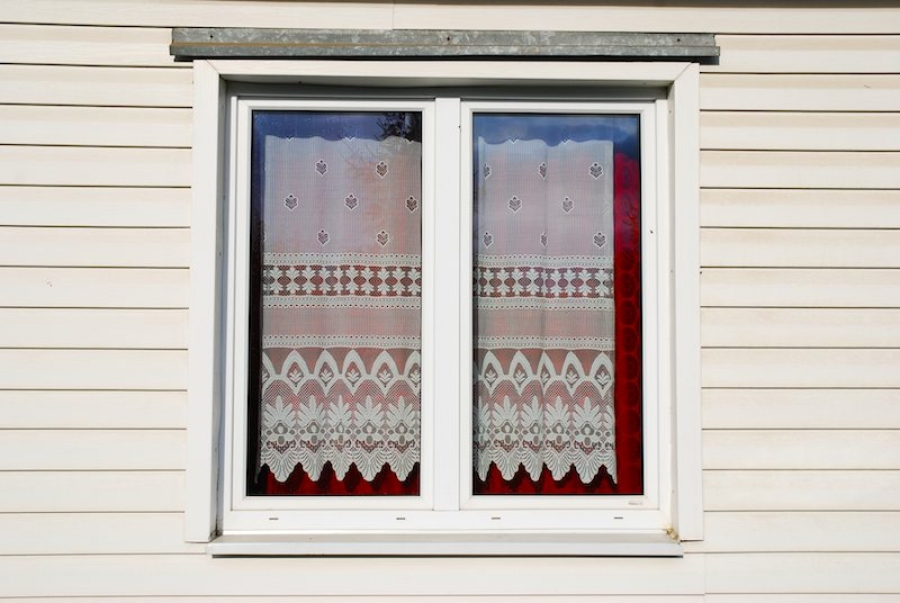 Window sash members are typically made from pine and other renewable species such as douglas fir, mahogany and oak. Manufacturers offer wood windows in various sizes, finishes and styles such as awning, casement, double hung and picture window.
In earlier times, wood windows were delivered unfinished, allowing for choice of paints or stains to be applied on site to suit the design. Today, wood windows are available with preservative treatments and extremely durable factory finishes, making them easier to maintain.
Clad windows are traditional wood windows with a cladding of aluminum or vinyl to reduce maintenance and help protect the wood from the natural elements. Vinyl cladding is available in several stock colors. It is used to cover both the sash and frame of the window, sometimes on the interior as well as exterior. The vinyl is the same color throughout, meaning scratches won't show. Aluminum may be either formed sheet metal or extrusions. Aluminum is available in a wider range of finishes and is generally more durable than vinyl.
Wood windows are available in a variety of configurations, including fixed, casement, hung, sliding, and awning types. Screens are provided with most operable windows.
Fixed windows are inoperable. These windows are available in a variety of shapes that are unavailable as operable windows, such as round or trapezoidal.
Casement windows are units that are side hinged or pivoted and project outward. When fully opened, casement windows provide more ventilation than other window types of equivalent size.
Hung windows have vertically operating sashes. A double-hung window has two operable sashes. In a single-hung window, only the lower of the two sashes operates. Some manufacturers offer hung windows with pivots and latches, which allow the sash to tilt in, or lift-out removable sashes, both of which offer more convenient cleaning.
Sliding windows consist of one or more operable sashes that slide horizontally in a weathertight frame. The simple design requires few moving parts, but it may be more difficult to seal and operate than other operable windows.
Awning windows are hinged at the top and swing out, permitting ventilation during periods of gentle precipitation.
Dual windows are not a separate window type. They are hung or sliding units with two pairs of operating sashes (primary and secondary) within a common frame. These windows are sometimes called prime-storm window combinations. These units conserve energy and may have excellent acoustical properties.
Most manufacturers of wood windows offer some type of muntin for the look of divided lites. Traditional rectangular and diamond patterns are most typical, but custom layouts including gothic arches and prairie styles are available from some manufacturers. Removable muntins at the interior side of windows are the most economical arrangement. Some manufacturers offer aluminum dividers between panes of glass. True divided lites with authentic muntins are available for some products from some manufacturers.
Most major window manufacturers follow standards spelled out in AAMA/WDMA 101/I.S.2/NAFS, North American Fenestration Standard Voluntary Performance Specification for Windows, Skylights and Glass Doors; however, many regional millwork plants fabricate high-quality custom wood windows according to Architectural Woodwork Institute (AWI) standards rather than AAMA/WDMA.
See also, Wood Window Replacement.

The Buildipedia research and writing staff consists of dozens of experienced professionals from many sectors of the industry, including architects, designers, contractors, and engineers.
Website: buildipedia.com/
Latest from Buildipedia Staff