ROI-Driven Products: Appliances
Replacing old appliances really can save energy – and money. How much money? These calculations, based on Energy Star labeling, help you find out.
Over the past decade, many Americans have seen the need to reduce their energy consumption. Some people have chosen to pursue this lifestyle change in order to live green and save the planet. In many cases, though, this reduction in energy consumption is driven by the savings that can be achieved by decreasing energy costs. Opportunities to deliver these energy savings occur throughout a home: replacing old appliances with new ones can create a significant return on investment (ROI).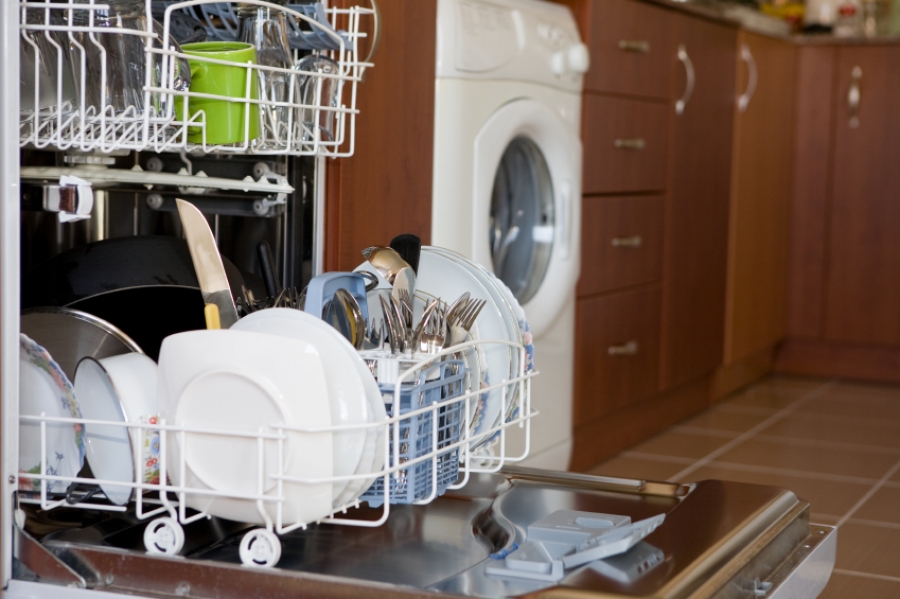 Once a homeowner has addressed his or her heating, cooling, and water heating deficiencies, a thorough inspection of the home's appliances should be undertaken. According to Energy Star, a program administered by the U.S. Environmental Protection Agency (EPA) and the U.S. Department of Energy (DOE), the appliances in a home account for 13% of a home's energy usage. This creates a great opportunity to capitalize on energy savings. Energy Star provides product qualification and labeling for the following appliances to help to guide consumers to their energy reduction goals:
Clothes Washers: Replacing an old clothes washer with a more efficient clothes washer can create savings in both energy and water. According to Energy Star, "families can cut their related energy costs by about a third – and the water costs by more than half – just by purchasing a clothes washer with the ENERGY STAR label." That equates to an annual utility bill savings of nearly $135 when replacing a 10-year-old clothes washer with a new Energy Star-labeled clothes washer. If a consumer spends between $500 and $700 to buy an average Energy Star-labeled clothes washer, the return on investment (ROI) will come in at around 20%–25%, leaving a simple payback of 4–5 years.

Dishwashers: Replacing an old dishwasher with a new Energy Star-labeled dishwasher provides another opportunity to save on both energy and water. Energy Star states that a dishwasher built before 1994 wastes nearly 10 gallons of water per load. Replacing that same dishwasher with an Energy Star-labeled dishwasher will create a total utility bill savings of $40 per year. With a new Energy Star-labeled dishwasher costing on average between $300 and $500, this investment provides a return on investment (ROI) of around 10%, with a simple payback of between 7 and 12 years.

Freezers: Many people keep a dedicated freezer in their garage or basement. What they may not realize is that the older the freezer, the less efficient it is. Energy Star puts the savings gained by replacing a freezer from 1993 with a new Energy Star-labeled freezer at $35 per year; likewise replacing one from the 1980s will yield a savings of $70 per year. With an average cost of $600–$800, an Energy Star-labeled freezer has a return on investment (ROI) of about 10% and a simple payback of about 10 years.

Refrigerators: An Energy Star-labeled refrigerator uses 20% less energy than a typical new refrigerator. According to Energy Star, replacing a fridge from the 1980s with an Energy Star-labeled refrigerator will create a savings of $100 per year. That savings jumps to $200 when replacing one from the 1970s. When faced with a cost of $1,000 for a new Energy Star-labeled refrigerator, a return on investment (ROI) of 10%–20% is feasible. That leaves a simple payback of 5–10 years.
As many now know, the potential energy savings in a home is incredible. While heating and cooling, as well as water heating, play significant roles in energy usage, appliances must not be forgotten about. Appliance replacement creates a great opportunity for a homeowner to reduce utility bills even further, allowing for an attractive return on investment (ROI) and a reasonable simple payback.

Michael Tolson is an entrepreneur focusing on "green" real estate development in Toledo, OH and surrounding areas. He currently owns Tolson Construction, and The Tolson Development Company. In an attempt to further drive businesses, Michael has completed an Executive MBA and a Graduate Specialization in finance from the University of Toledo. His companies focus on commercial and residential buildings using the United States Green Building Council's LEED rating system. With this in mind, Michael has earned his LEED Accredited Professional designation.
Latest from Michael Tolson MBA, LEED AP