Interested in lowering water resource costs, wastewater costs, and being able to use water during periods of restricted use? If so, consider installing a greywater system. Greywater systems are plumbing systems that recycle wastewater collected from washing fixtures such as showers, tubs, and sinks. The wastewater is filtered so that it is able to be used in non-potable (i.e., do not drink it!) applications such as irrigation and flushing a toilet.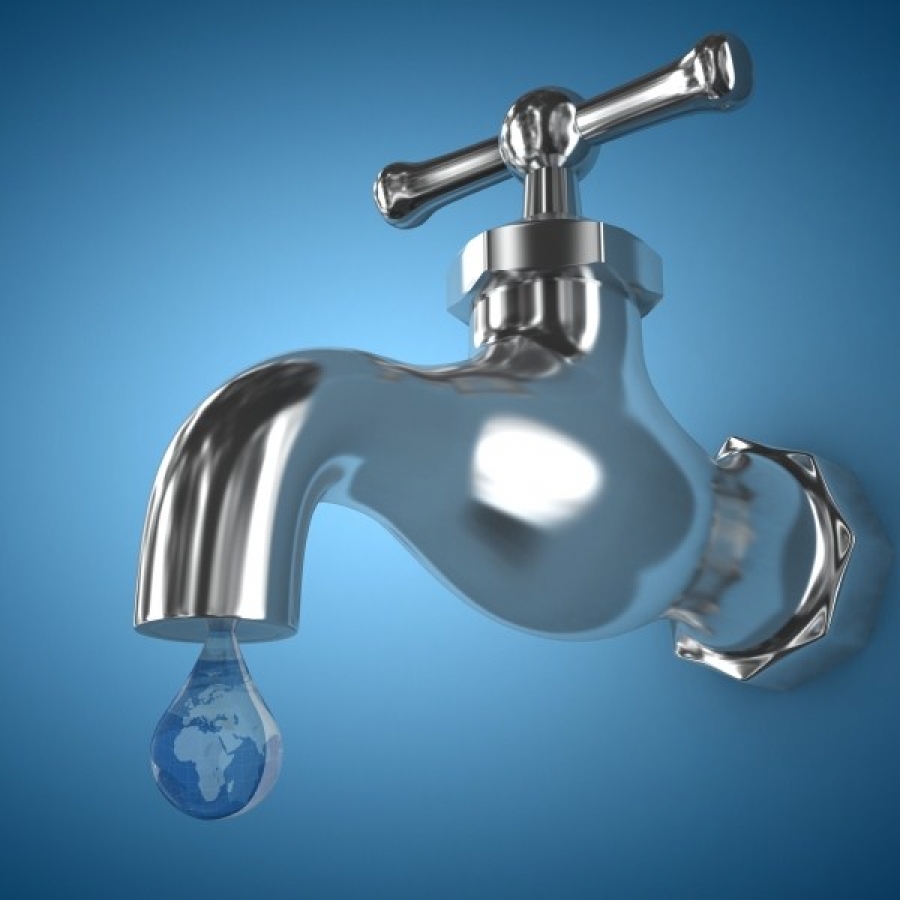 A greywater system does not require fresh water. Filtering may be required but sterilization is typically not. The recycled domestic water supply may also be considered greywater. The main benefit of a greywater system is conservation of water. For example, regardless of whether you are using an old toilet in your home, which uses about 5-8 gallons of water per flush, or a newer version, which uses about two gallons of water per flush, you are using a lot of water to flush your toilet. But say you are using greywater from your bathroom lavatory faucet to flush your toilet. The Sloan Valve Company has designed a greywater system called the Sloan AQUS Greywater System to connect under your sink that then uses the wastewater from your lavatory to help to flush the toilet. According to the Sloan Valve Company website, "an average two-person household bathroom can expect to save as much as 5,000 gallons of fresh water per year by using the AQUS® Greywater System." Multiply 5,000 times the number of toilets in a school and you begin to see the impact that using a greywater system can have.
What are the benefits of a greywater system?
Lower water resource costs.

Because less water is used, an increase in the production of water is not as soon required, saving the cost of building water purification plants.

Lower wastewater costs

. Because less water is used, less wastewater is produced: therefore, less wastewater treatment is needed.

Increased availability of water during periods of restricted use.

Greywater can help to compensate for a lack of rainfall.
Another benefit of greywater systems for residences with septic systems is that the load on the septic system is reduced. Another benefit is that greywater systems are usually chemical-free (which, in turn, reduces the amount of chemicals that must be manufactured).
How can the greywater produced best be used?
The amount and quality of greywater will in part determine how it can be reused. Irrigation and toilet flushing are two common uses, but nearly any non-contact use is a possibility. Greywater is suitable for irrigating lawns, trees, ornamentals, and some food crops with particular attention being paid to how the water is applied. In arid areas where dry grass or brush pose a fire hazard, homeowners may wish to plant a firebreak or "greenbelt" of a selected high-moisture species. Greywater is ideal for irrigating firebreaks because it contributes plant nutrients in the process. Even native gardens can thrive with greywater. Greywater may also be used for flushing toilets and washing cars.
alt=""
YouTube video that describes the uses of greywater and blackwater.
What concerns must we have regarding its use?
Greywater is by definition non-potable. However, additional care must be taken when using greywater.
Avoid spraying it on lawns; instead use subsurface distribution such as drippers beneath a layer of mulch.
Do not use on vegetable gardens, reserving it for watering flowers and grass.
Do not use greywater where the water applied to the garden would be sprayed.
Do not store unused greywater in holding tanks for longer than 24 hours, and remember to keep the filters on tanks free of lint. Holding tanks must be cleaned regularly to remove sludge buildup.
Water softener users will need to change from salt to potassium chloride to maintain healthy plants.
What maintenance concerns should we have?
There are many different manufacturers of greywater systems, and there are many different regulations that apply to their installation and use. Seek the advice of a professional plumbing engineer to schedule proper maintenance, which is generally not costly. Follow the manufacturer's written instructions for cleaning and filter replacement. A number of ready-made greywater harvesting systems are available (with component parts also available).
The size of the project will determine whether a pre-manufactured system or a component system is appropriate. If size warrants a component system, the property owner/manager would be well advised to seek the help of a professional for both the design of the system and the installation.
Your licensed plumbing contractor knows where to purchase these systems or components and should be consulted concerning the cost of the system, including installation.
To determine how much greywater is needed for daily uses, consider that an average family of five can produce up to 200 gallons per day of greywater. Of course, actual amounts would vary depending on the activities of the family and fixture units of each greywater-producing fixture. Simply calculate the amount of water required for each application of greywater usage and divide by what you have to determine if you have enough. However, it is easier to simply use what you have and supply any additional water from the normal water supply. A design professional should be able to calculate the proposed savings and offset them with the additional costs.
Governing Agencies
Currently, Arizona and Texas offer perks for installing greywater systems. Arizona offers tax credits for greywater and rainwater harvesting. In addition to tax credits, the Arizona State Land Department, via its Urban Community and Forestry Program, is offering Community Challenge Grants. Texas is offering state sales and property tax exemption for all water-harvesting and greywater systems, while Austin offers rain barrel and cistern subsidies and rebates. You should also check with your locall governing agency to see if greywater systems are required. At this time, at least one state requires the use of greywater systems. New Mexico's Santa Fe County has mandated rainwater tank and water-harvesting earthwork installation on new residential and commercial construction.

Robert graduated in 1972 from the University of Cincinnati with a bachelor's degree in Mechanical Engineering in the Urban Option. He also completed The Little Red Schoolhouse training course by Bell and Gossett and both Trane's and Carrier's HVAC design courses. He has been working proactively as an engineering designer for over 35 years, performing research in facility energy analyses, water quality studies, air quality analyses, and  performance studies. In addition, his intuitive abilities to determine the causes of malfunctions have been repeatedly demonstrated. He was the project manager on a massive study of 26 of Ohio's reserve military bases to determine every instant of cross-connection and recommend its remediation. His designs have included HVAC, plumbing, irrigation, fountain design, and fire protection and his experience encompasses commercial, educational, government, health care, and industrial facilities.
Latest from Robert Klar