Light Expanded Clay Aggregate (LECA) masonry block, which was used in the construction of the Landskrona Townhouse, is a low embodied energy material, is relatively inexpensive, is lightwieght, has a high insulation R-value, and is made by heating the materials to 1200 degrees Celsius in a rotary kiln. The origins of LECA and other aggregates such as Gravelite, Perlite, and Rocklite can be traced back to the invention of Haydite (invented for the construction of the USS Selma) in 1917 in Kansas City, Missouri. In Europe, LECA block was first used in Denmark, Germany, Holland, and the U.K.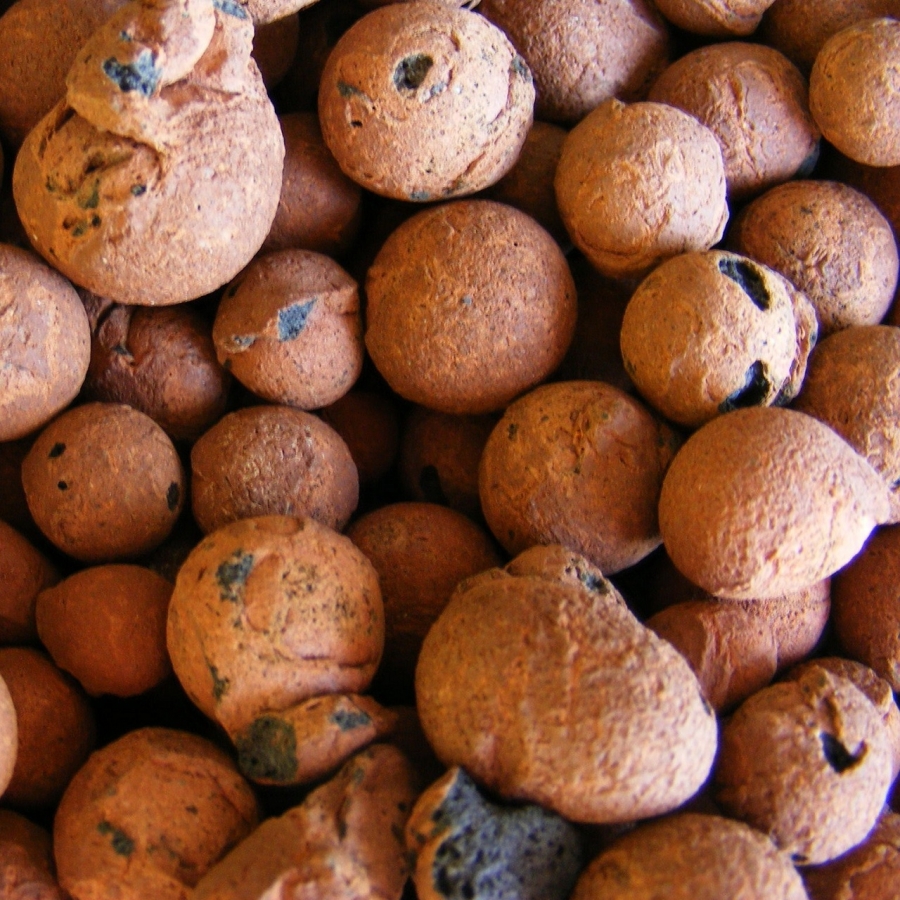 Clay block, no matter the specific material type, provides an ideal interior humidity level, thereby achieving optimal human comfort. Because of these advantages, clay blocks are gaining popularity throughout the world, particularly in China and in France, where many specific studies have been conducted in the past decade.
Important construction advantages of LECA Masonry are:
Lightness
Thermal insulation due to a low conductivity coefficient
Soundproofing with a high acoustical resistance
Moisture impermeability
Durability
Fire resistance
A pH of nearly 7
Resistance to freezing and melting
Reduction of construction dead loads and earthquake lateral loads
Serves as an ideal growth medium for plants, and
Providing drainage and filtration.
LECA can be used as masonry block, loose aggregate for backfill, and even as grout. Some water treatment facilities use LECA as filtration and purification materials for municipal wastewater and drinking water. In addition, LECA is used as the growing medium for hydroponics systems and is blended with other growing mediums such as soil and peat to improve drainage, retain water during periods of drought, insulate roots during frost, and provide roots with increased oxygen levels, promoting vigorous growth.

Stephanie, an NCARB registered architect and LEED AP, draws upon her studies in architectural history and theory from Sarah Lawrence College and her master's degree in architecture from The Ohio State University. Providing copy for publications and performing marketing work for the construction industry, Stephanie works as an independent freelancer from Columbus, Ohio.
Website: greengaloredesigner.blogspot.com/
Latest from Stephanie Aurora Lewis