Frank Gehry's Guggenheim Museum Bilbao
Gehry's masterpiece, the Guggenheim Museum Bilbao, functions as one of the world's most prominent art museums, a contender for the most important building of the last 30 years, and a driver of tourism.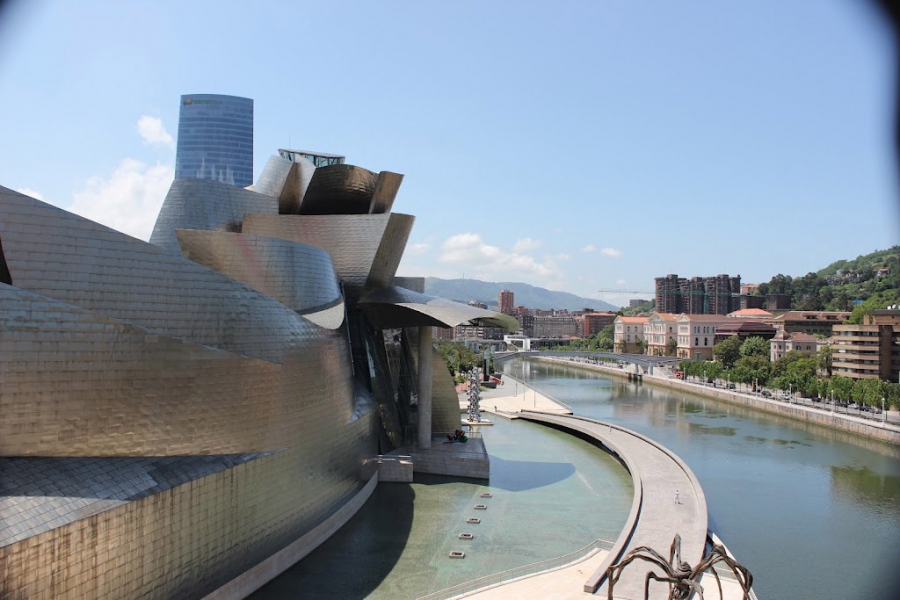 Frankly, there's just no adjective that can accurately describe Frank O. Gehry's Guggenheim Museum in Bilbao, Spain; it is simply indescribable. Rarely has one building defined inspiration and architectural genius to this level; as such, it is frequently referred to as one of the greatest buildings of our time.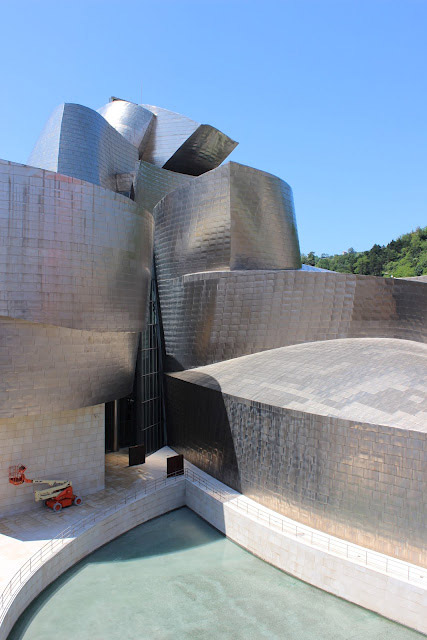 Part of this Guggenheim Museum's allure is its remote location. The world is full of potential sites for such an iconic building, and the other Guggenheim Museums are located in more prominent cities: New York, Berlin, and Venice. (Gehry has been tapped to design the Guggenheim Museum Abu Dhabi – controversy has put the project on hold.) Many may wonder, "Why Bilbao?" Historically, this city in Spain's Basque region was known for little else besides its decrepit port area and deteriorating ship-building industry.
In 1991, with hopes of revitalizing Bilbao, the Basque government proposed a deal with the Solomon R. Guggenheim Foundation to open one of its many museums in this sleepy industrial town. Six years and $89 million dollars later, the city welcomed Spain's Queen Sofia and King Juan Carlos I to its inauguration, where the king proclaimed it to be "the best building of the 20th century."
Bilbao's Guggenheim is set on an expansive 32,500 square meters along the banks of the Nervión River. Its majestic stature, curvaceous shape, and glistening façade welcome visitors as they cross over La Salve Bridge.
The immense building consists of interconnecting shapes and tones that come from the mixed use of limestone, glass, and titanium. The contrast of metallic and natural materials, along with deconstructed shapes, fluid movements, and fish-scale textures give this building a playful yet urbanistic feel, further antagonizing its industrial setting.
The construction of the museum, which was built on time and on budget, was a laborious undertaking, to say the least. With such an elaborate design, the geometric components and constructability of materials created a complex building challenge. In order to accurately implement his original design vision, Gehry abandoned drawing by hand for a state-of-the-art 3D program called Catia. Originally used in aerospace applications, the software allowed Gehry to employ distinctly curved spaces with "infinite numerical control" throughout the building process.
Due to the Guggenheim's unruly and boisterous exterior, visitors are often sidetracked by its presence, but it houses an extensive collection of modern Spanish and international artwork. The interior is 24,000 square meters and consists of three levels with 20 art galleries, an auditorium, a restaurant, a café, and a bookshop. The interior is illuminated with natural light from strategically placed glass windows that have been treated to protect the artwork from harsh sun rays, heat, and radiation.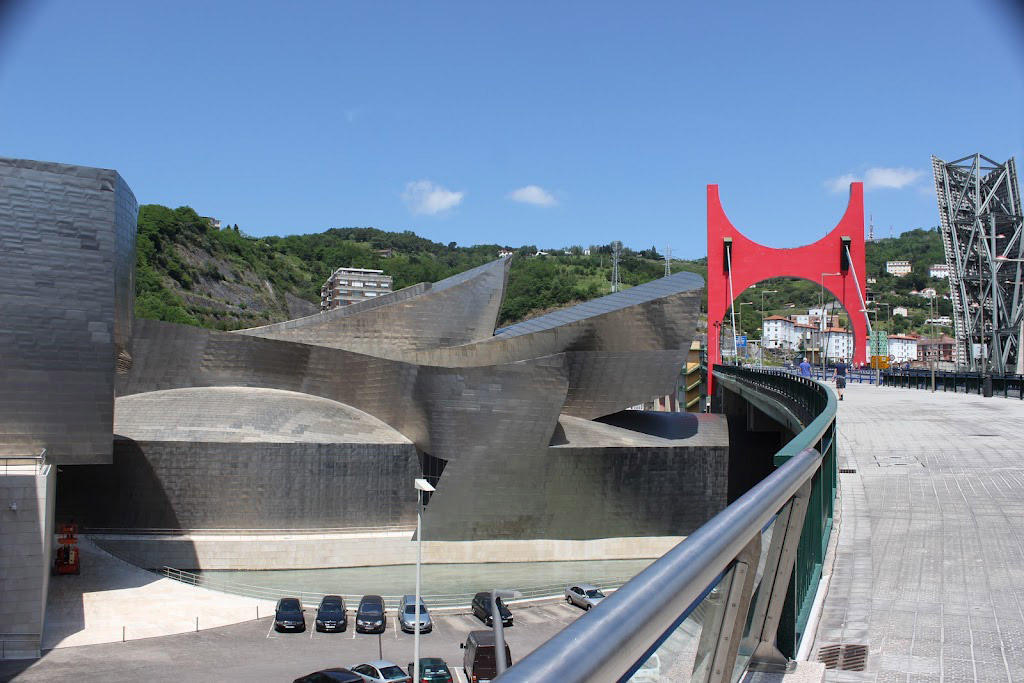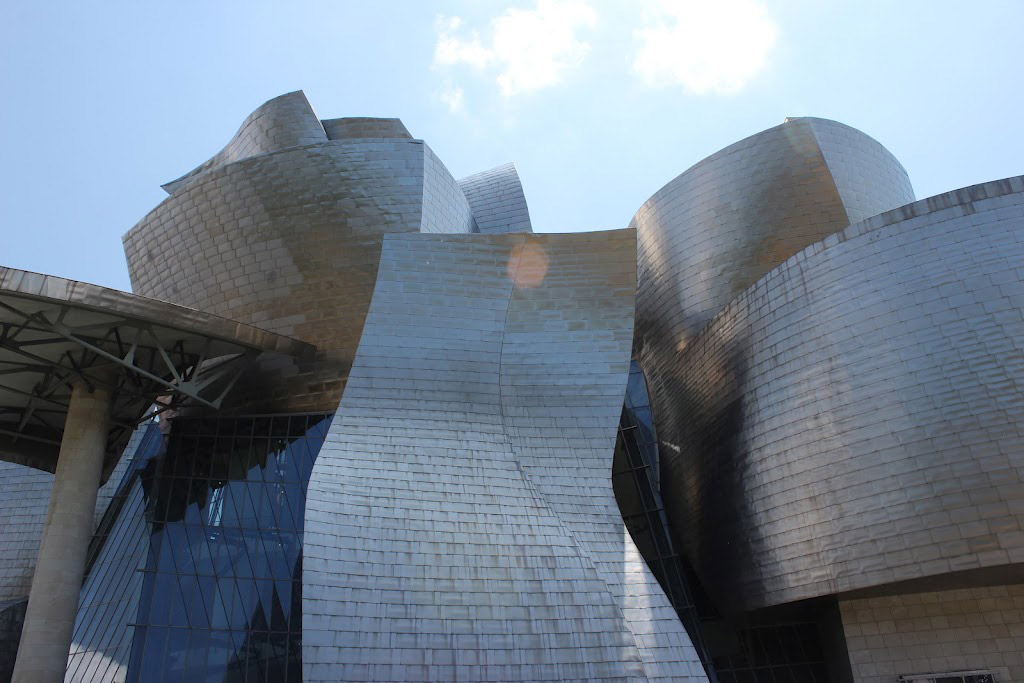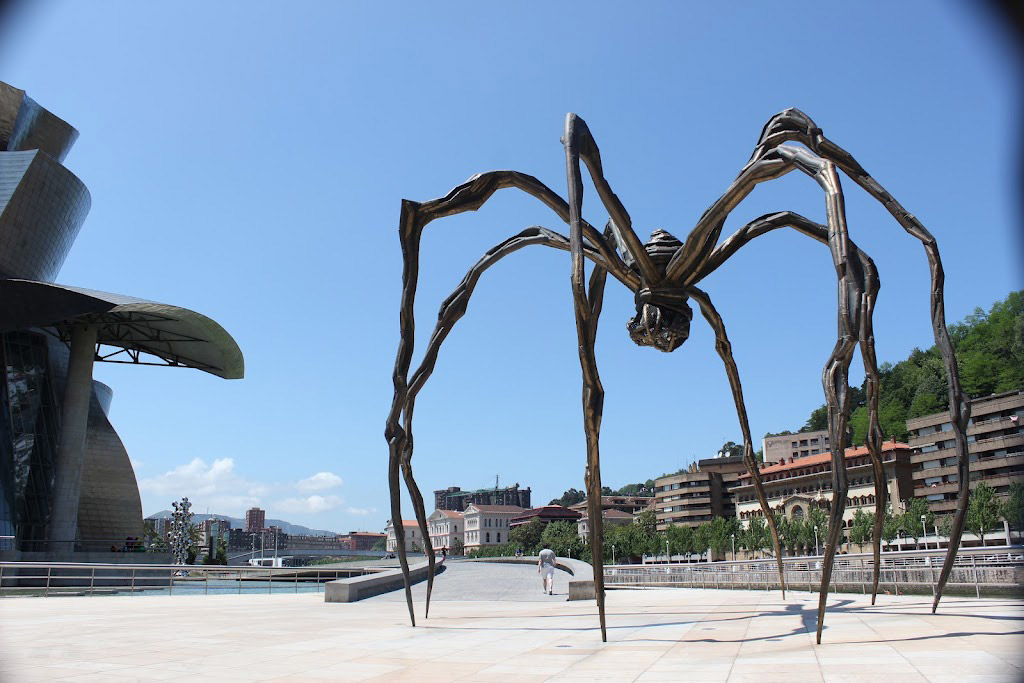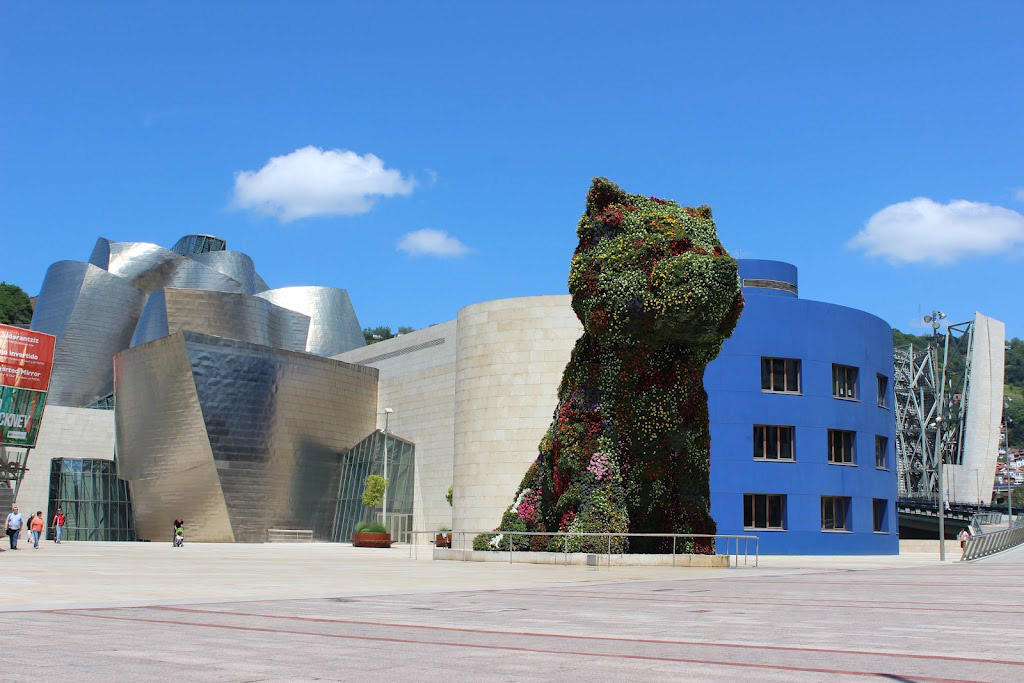 Thanks to the "Guggenheim effect," Bilbao has managed to surpass its city revitalization objectives. Since its inauguration, millions of tourists annually visit this once decaying city. A city with a Guggenheim Museum can typically count on a certain level of fame, but in this case, Gehry's innovative design has given the city something more than just a posh label.
Often called one of architecture's great visionaries, Gehry has enjoyed international acclaim for many years. When we talk about the Guggenheim Museum Bilbao, however, we're talking about more than aesthetically pleasing architecture; with it Gehry started a brazen movement that has shaken the core of every architect and architecture lover in the world.

Nicole graduated from Georgia State University with a Post Graduate degree in Spanish to English Translation and a B.A. in Spanish and International Business. Presently living in Madrid, Nicole works as a freelance writer and translator and enjoys traveling around the Iberian peninsula taking photos of Spain's rich blend of historic and modern architecture. Her articles and photos have been published in various trade publications and websites.
Website: www.passtheham.com/
Latest from Nicole Jewell