Madrid's New Market Trend
At the heart of any city is its marketplace. Madrid remakes some of its classic markets while adding modern twists.
Never one to be outdone by its neighbor Barcelona, Madrid is seeing its own market makeover craze. Two newly refurbished markets have risen from the brink of ruin to become the latest gourmet hot spots – the San Miguel Market and the San Antón Market.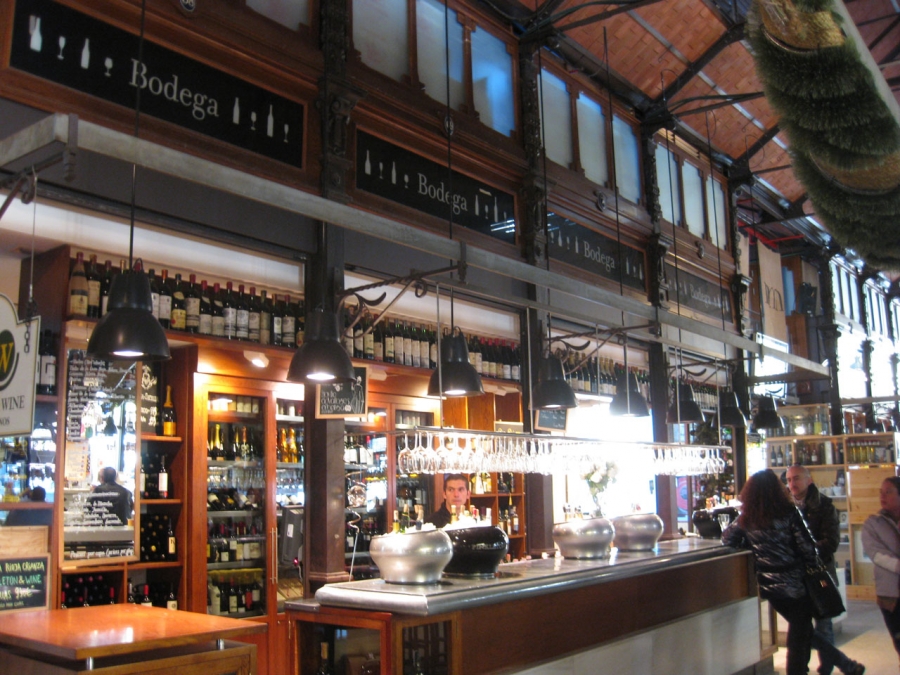 Both markets have seen a resurgence of activity since their renovations, bringing a fresh burst of energy to their respective neighborhoods. By day, hectic shoppers are haggling for the best fresh buys, while at night, hip locals and camera-wielding tourists alike find an eclectic mix of modern and traditional gastronomy, complemented, of course, by cold beers, red wine, and cocktails.
Surely stopping for a beer or two while perusing the daily produce at your local market isn't a novel idea, but this new focus on socializing and in-house dining may just be the key to future success. Both markets have extended operating hours to accommodate the daytime shoppers as well as the late night crowds of tapas-seeking, red wine-sipping masses.
Our first resuscitated Madrileño market is the San Miguel Market, strategically located a few steps from Plaza Mayor. The market has served the community since the early part of the 19th century, selling to local families as well as to some of most prestigious restaurants in the area.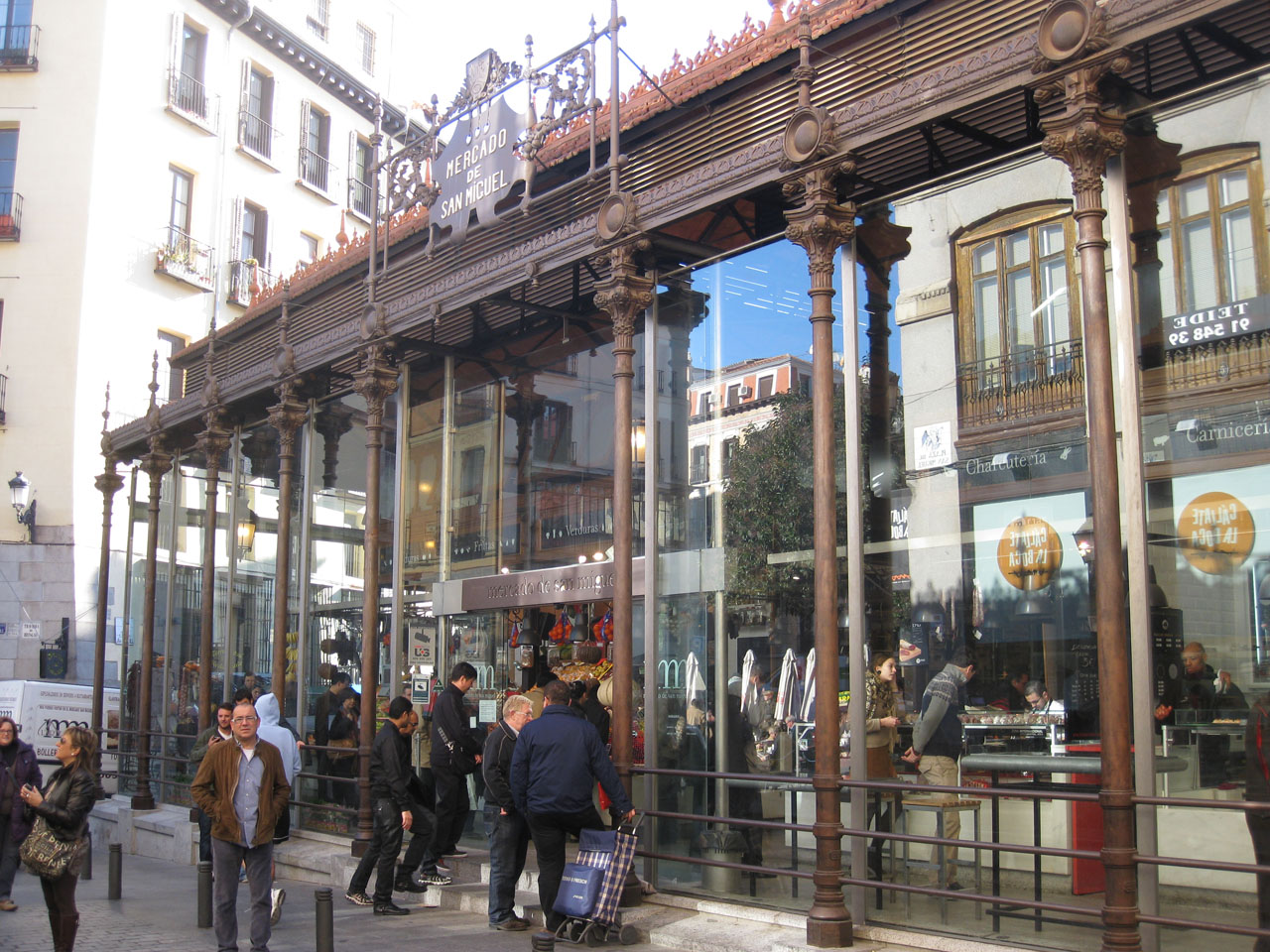 The market fell on some very hard times and was all but abandoned for many years. In 2003, private investors under the name of "El Gastródomo de San Miguel" purchased the property, acquired the individual stalls, and, after a six-year restoration process, reopened in May 2009. During restoration, the focus was on conserving the look and style of the original glass and wrought iron Beaux Arts design, while implementing a few modern features to bring the market into the 21st century.
Although the architects remained true to the building's historic design as much as possible, the interior stalls were rearranged to create a more spacious layout, which encourages traffic to move along the lateral sides of the interior. The center space is filled with communal high top tables and chairs in order to accommodate those who might need respite from the throngs of people perusing the daily specials. The high ceiling and large glass panes manage to give a spacious feel to the building, despite the large numbers of people shuffling through its doors.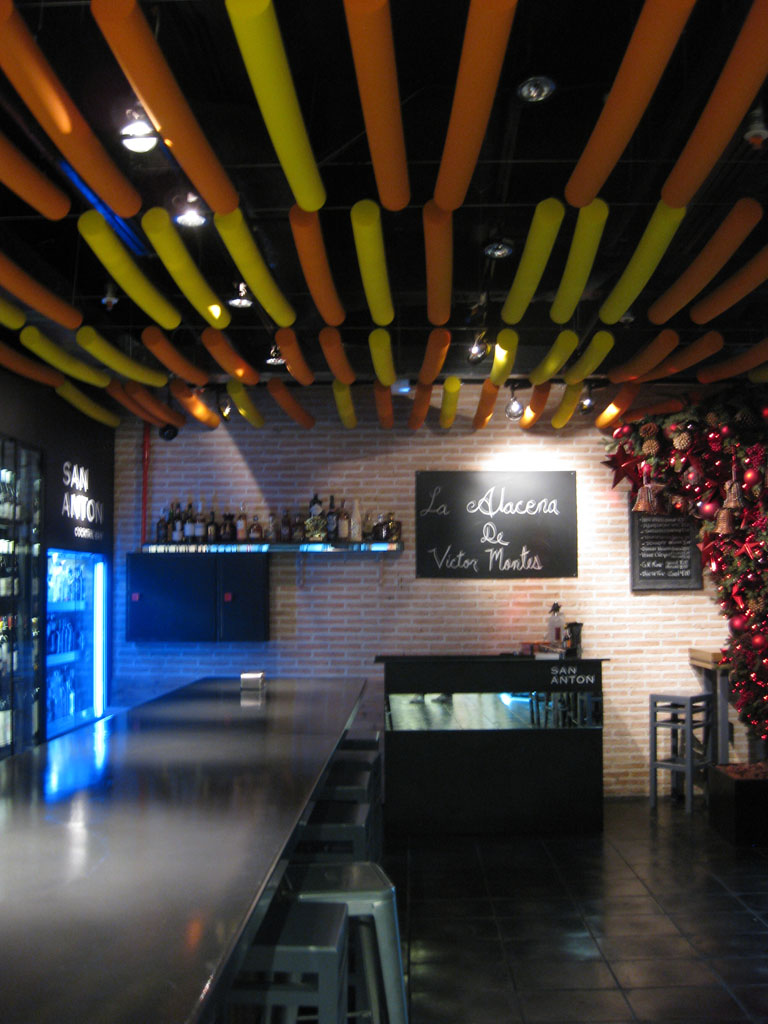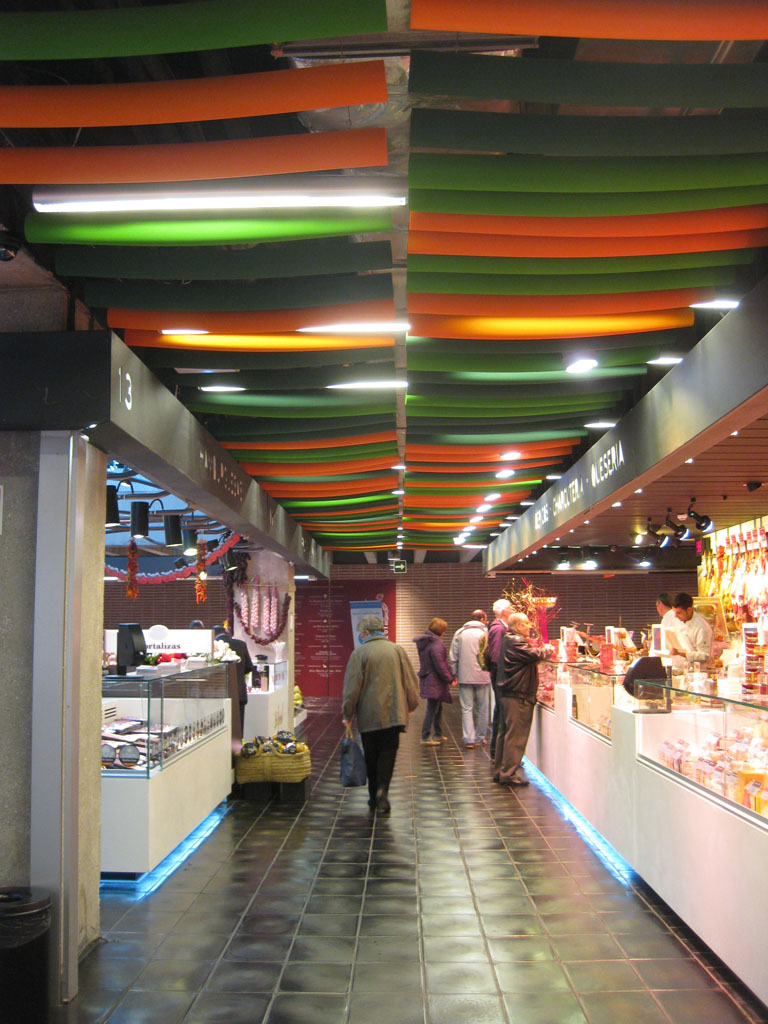 Always bustling with an energetic mix of hectic shoppers and visiting foodies, the market offers a broad collection of gourmet cheeses, meats, and seasonal produce, as well as an oyster bar, a selection of tapas and pinchos, a vinoteca, and many pastry options. Moving through the hordes of rubberneckers gazing at the mouthwatering displays is a daunting task, but it's precisely this new energy that brings charm to the once forgotten market center.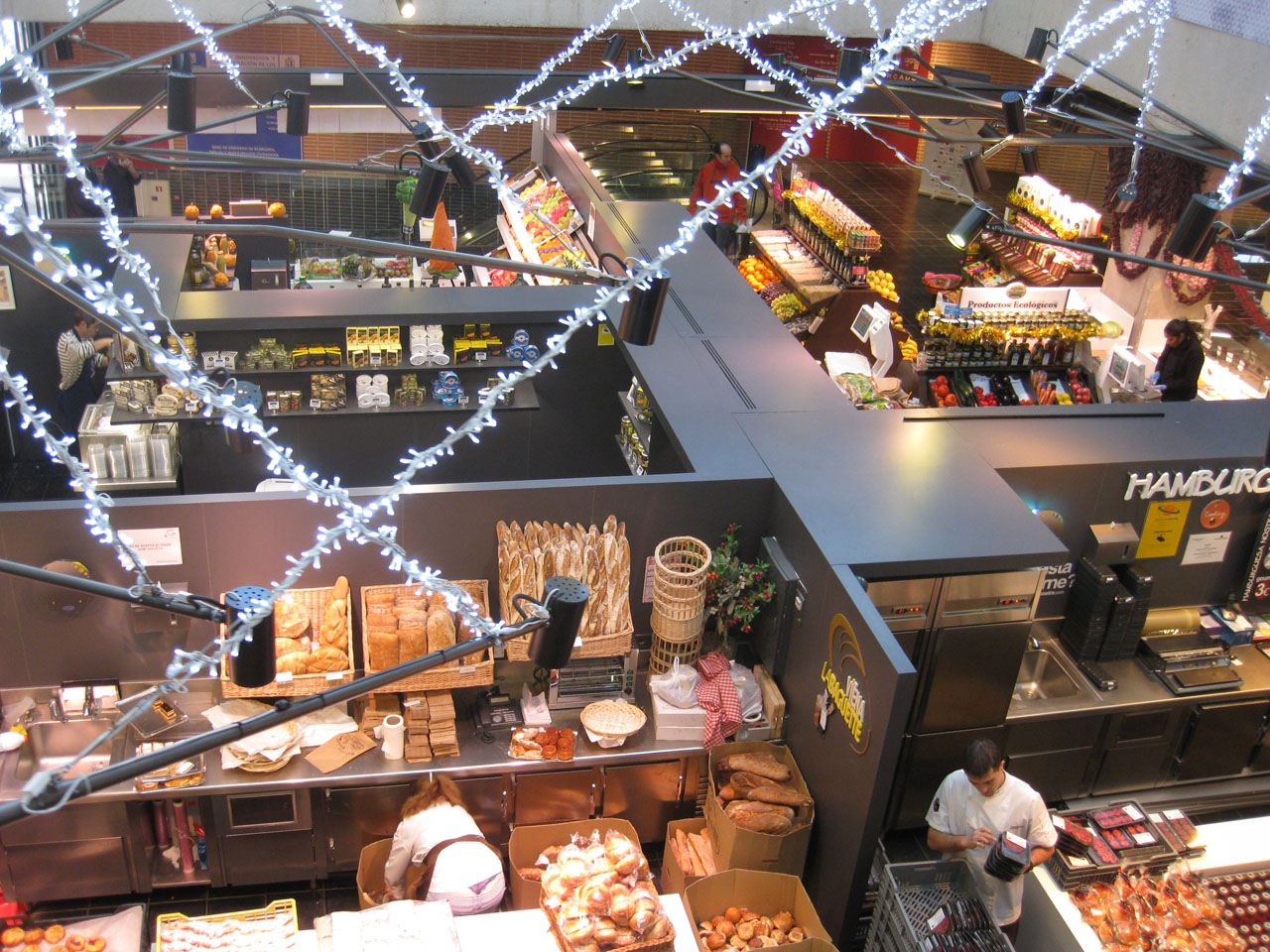 The second culinary rebirth in Madrid has taken place at the San Antón Market in the stylish and vibrant neighborhood of Chueca. The three-tiered, 15 million Euro "gourmet center" redesign was headed up by QVE Arquitectos and took more than five years of work before its unveiling in May 2011. Unlike the San Miguel Market, the San Antón Market drops tradition altogether in favor of a modern, chic ambience.
With 7,354 m2 of open space, San Antón Market offers more than 20 stalls on the first and second floors. With a strong emphasis on sustainably sourced and organic produce, the first floor is for the serious shopper, while more immediately ravenous visitors can head upstairs to begin an international tapas tour. In addition to fare from Japan, Italy, Greece, and (of course) Spain, the second floor also boasts an exhibition hall for culinary-related events, concerts, and town meetings.
The restaurant, La Cocina de San Antón, holds court on the third floor. Patrons have the option of bringing their just purchased produce from the floors below upstairs, to be prepared per their instructions by the in-house chefs. And what bustling market would be complete without a rooftop terrace with a trendy lounge area, perfect for soaking up the Spanish sun?
In keeping with their newly contemporary styles, both markets have an environmental conscience. San Antón Market's bright skylight and San Miguel Market's tall glass windows take advantage of natural light to illuminate their interiors.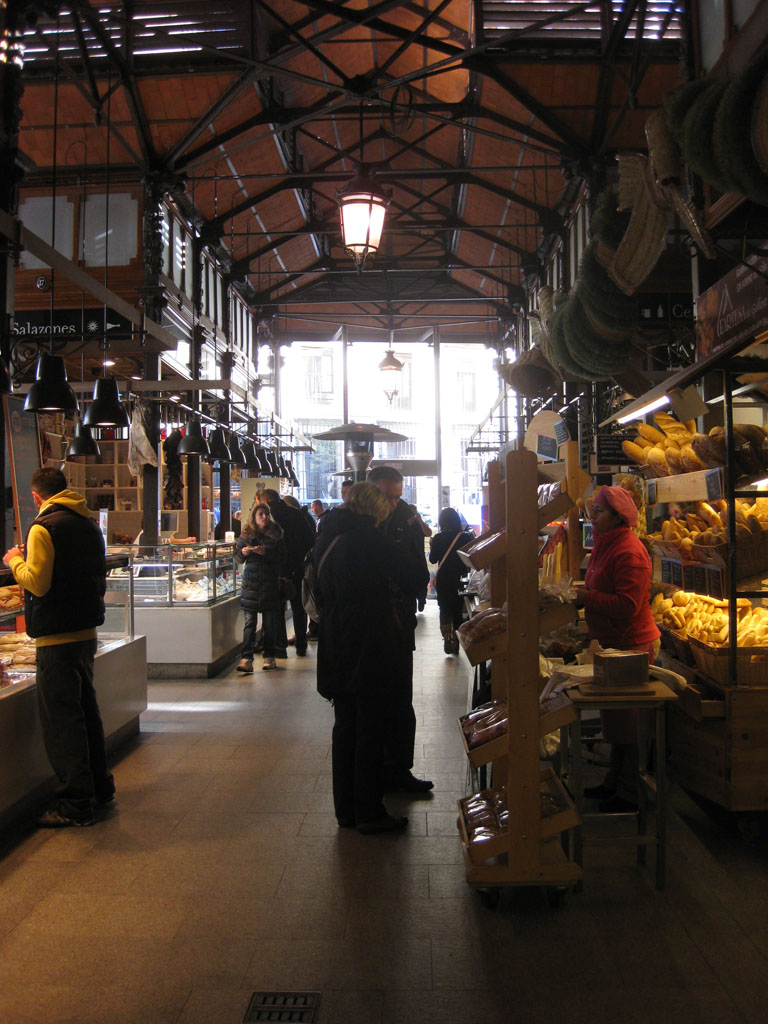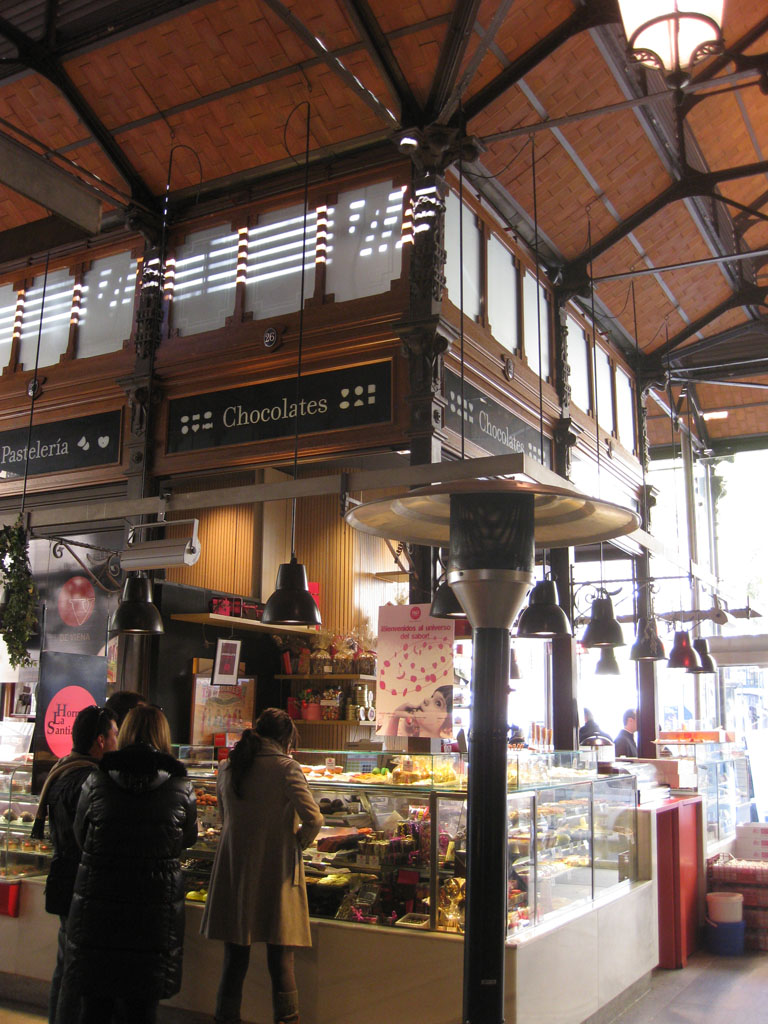 San Antón Market maximizes its energy efficiency thanks to a solar panel-lined roof, solid brick walls, and durable basalt floors. Its ample underground parking garage is also equipped with hook-ups for electric-powered vehicles.
Not for the faint of heart, visits to San Miguel and San Antón markets require some patience, but go on – push your way through the crowds and relish some gastronomical delights as well as the ambience of two very new, but still traditional in spirit, Spanish markets.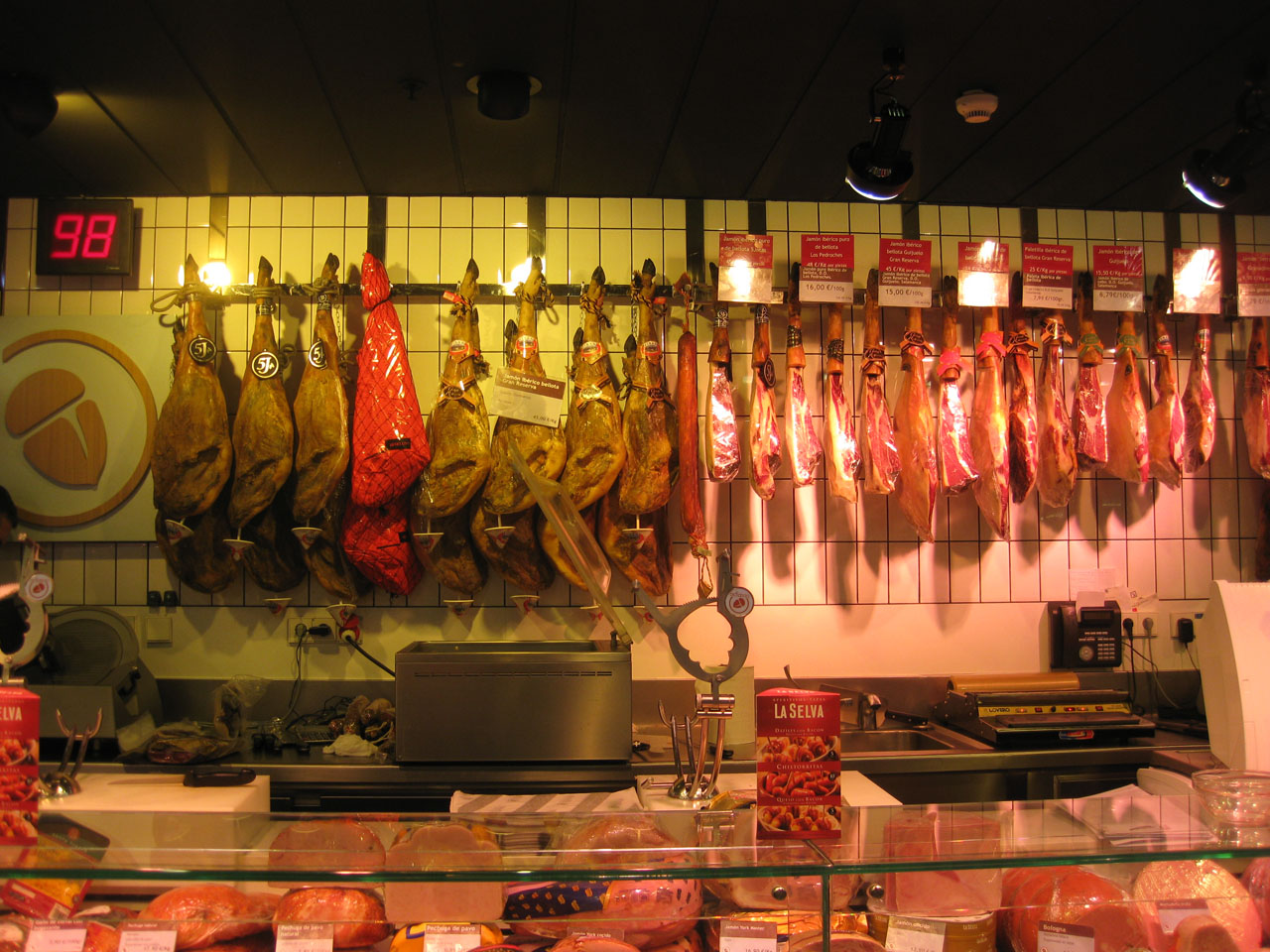 Nicole graduated from Georgia State University with a Post Graduate degree in Spanish to English Translation and a B.A. in Spanish and International Business. Presently living in Madrid, Nicole works as a freelance writer and translator and enjoys traveling around the Iberian peninsula taking photos of Spain's rich blend of historic and modern architecture. Her articles and photos have been published in various trade publications and websites.
Website: www.passtheham.com/
Latest from Nicole Jewell