NYU 2031: Six Million Square Feet in 20 Years
Greenwich Village is a picturesque and predominantly residential community in Manhattan that is centered around Washington Square Park. Historically, it was a haven for artists, beatniks, musicians, and lots of students — it is the home of New York University (NYU).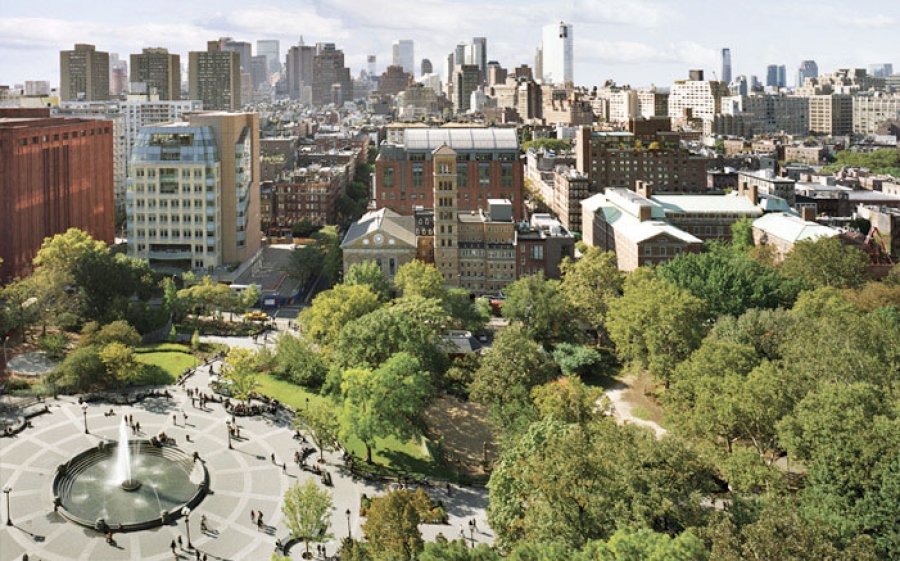 Although New York University owns a large portion of the properties in the area, it is bursting at its seams. Approaching its 200th anniversary, NYU has examined its options and developed NYU 2031, a plan for growth and expansion within the Village and beyond that calls for 6 million square feet of additional space for academic and housing purposes. Not everyone is thrilled with the plan, and the struggle between town and gown has already begun.
"It's very hard to differentiate where New York University stops and New York City starts... One of the reasons people pick NYU is because if you are a student there, you are a citizen here." — Michael Bloomberg
The Plan
NYU 2031 is not actually a "master plan" because the landlocked University doesn't have a blank slate from which to begin. Instead, it proposes a three-pronged approach: renovating existing NYU properties in the Village, building new facilities within two NYU-owned "superblocks" and developing a few remote locations. Of the 6 million square feet of space required, 3.5 million will serve academic use, 1.5 million will provide student housing, and 500,000 will each be devoted to student services and faculty housing.
NYU 2031 Proposed Plans
Core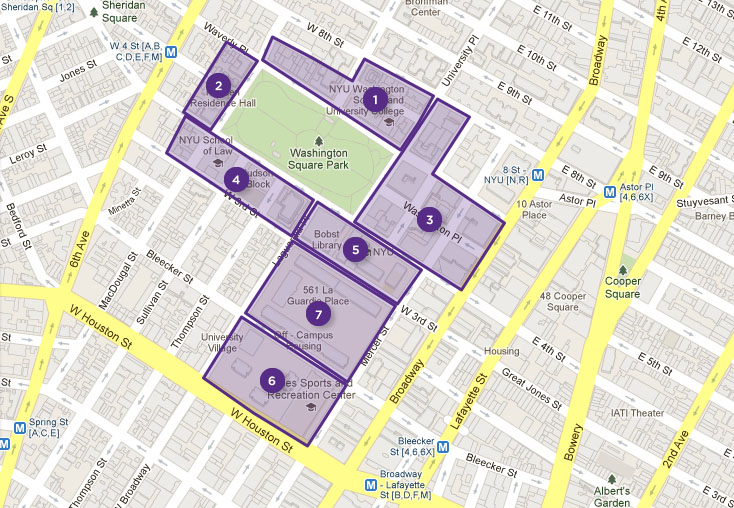 NYU owns several buildings to the north, east, and west of Washington Square Park, which range from low-scale structures to industrial lofts. These buildings are located within historic districts and alterations to them are subject to regulations; therefore, there is little opportunity for expansion. In these core areas, the University is focusing on upgrades and reprogramming efforts. They hope to activate ground floors with spaces such as community galleries, creating mixed-use facilities that also better accommodate their academic and housing needs.
Superblocks
Located just south of the park are two "superblocks" (each the equivalent of six standard blocks in the neighborhood) that were created as part of a 1950s urban renewal program by Robert Moses. The 1960s-era NYU-owned buildings that currently occupy the superblocks serve as faculty and graduate student housing. They include the long, bar-like Washington Square Village complex and University Village, three landmark towers designed by James Ingo Freed and I. M. Pei that are situated around a plaza containing sculptures by Carl Nesjär and Pablo Picasso.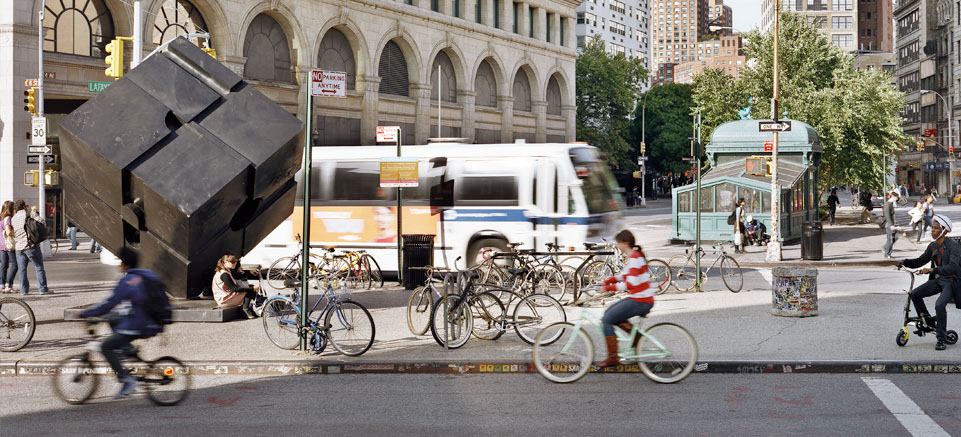 NYU will preserve these existing complexes and build new structures to provide academic space and housing, including a tower with a hotel and a new athletic facility, totaling 2 million square feet above and below grade. The project team includes Grimshaw Architects, landscape architect Michael Van Valkenburgh, Toshiko Mori, and Arup. The school believes that the proposed plan will help reknit the urban fabric by improving pedestrian flow through the superblocks and providing new green space for the public.
Remote
Despite the ambitious building plans near Washington Square Park, these additions don't even meet half of NYU's spatial needs, so the University has selected several locations around the city to capitalize on other opportunities for growth. NYU plans to move the Nursing School and part of the Dental School to the existing NYU Health Corridor on First Avenue and have hired Kohn Pedersen Fox Associates and EYP Architecture & Engineering to design a new 170,000-sq. ft. building. NYU has also planned a merger with Polytechnic Institute in Downtown Brooklyn and is exploring the possibility of creating a new academic center on Governors Island.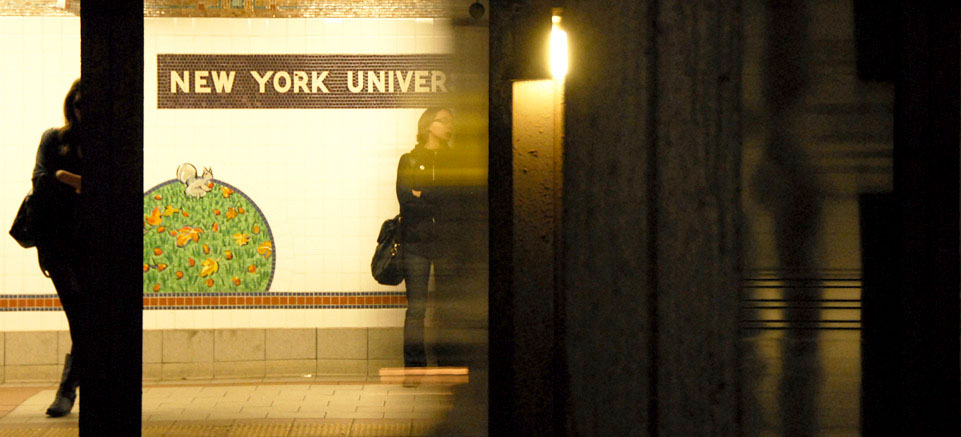 The Opposition
Construction will no doubt create noise and disruption within the community, but many residents are also concerned about the plan's long-term impact on Greenwich Village. Both the Community Action Alliance on NYU 2031 (CAAN2031), a coalition of community groups, and local Community Board 2 (CB2) have expressed concerns. Pei himself objected to NYU's original plan to build a 38-story tower next to University Village. Ultimately, NYU withdrew its application with the Landmarks Preservation Commission and redistributed the program, reducing the tower to 17 stories and moving it to another block. Even still, NYU's team has a lot of hoops to jump through before moving forward with any construction, including obtaining approvals from the City Council, City Planning Commission, Manhattan Borough President, and CB2.
NYU President John Sexton points out that the school up to this point has been very economical with space, providing "approximately half the square footage per student of Columbia, one-quarter of Harvard's." As well, it's impossible to deny NYU's contribution to the city's economy – it is one of the 10 largest employers and pays $7 million in real estate taxes annually, not to mention the $30 million worth of free dental work the school provides to New Yorkers. Many of the students themselves become New Yorkers; an estimated 65% of graduates remain in the city. According to the NYU 2031 website, Mayor Michael Bloomberg says, "It's very hard to differentiate where New York University stops and New York City starts... One of the reasons people pick NYU is because if you are a student there, you are a citizen here."
But do all those reasons justify NYU's proposed expansion if it could become detrimental to the very neighborhood that has allowed it to thrive?
New York University Campus and Surrounding Neighborhood

Murrye is a freelance writer based in New York City. She holds a Bachelor's degree in Architecture from the University of Arkansas and is a LEED-accredited professional. Her work has been published in Architectural Record, Eco-Structure, and Architectural Lighting, among others. She also serves as a contributing editor for the American Institute of Architects' New York Chapter publication, eOculus.
Website: www.murrye.com
Latest from Murrye Bernard