Tips for Designing a Bathroom on a Budget
We tend to spend quite a bit of time in our bathrooms, although generally they are the smallest spaces in our homes. The bathroom is one of the most personal and private places that we have in our everyday life, and the way in which we design the space will have an incredible effect on how we perceive and use it. Some may think a bathroom makeover has to be an expensive endeavor riddled with plumbing issues or pricey designer tubs, but that is absolutely not so. Reimagining your bathroom doesn't require loads of cash or a decade of experience in remodeling work. You just need the right inspiration. Here are a few tips for designing your bathroom on a budget.
---
Home Builders Resource Center
Brought to you in partnership with: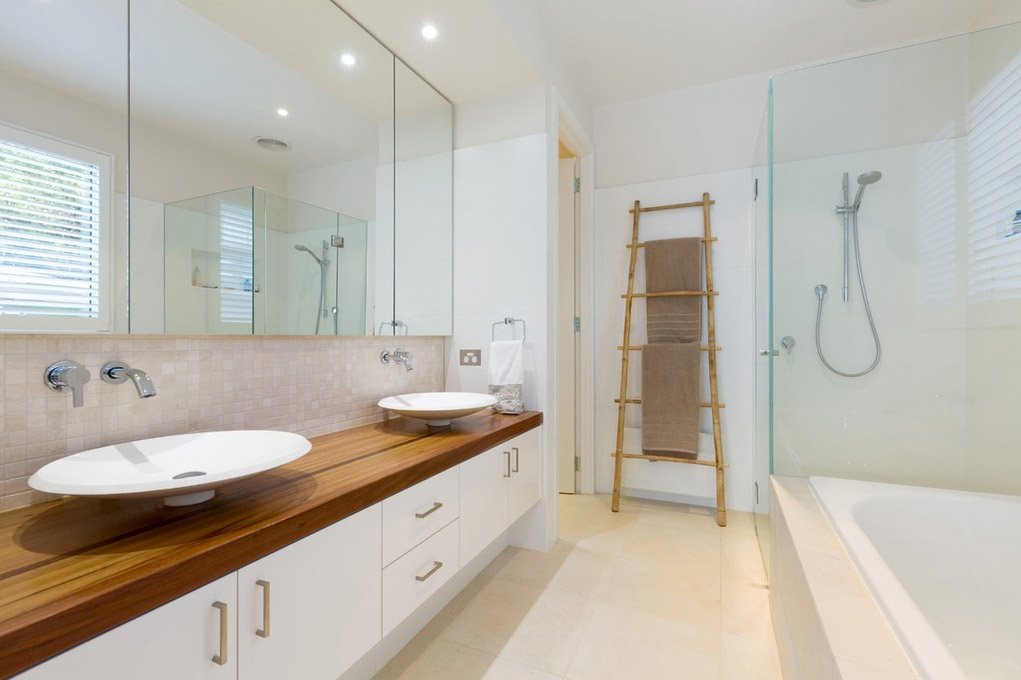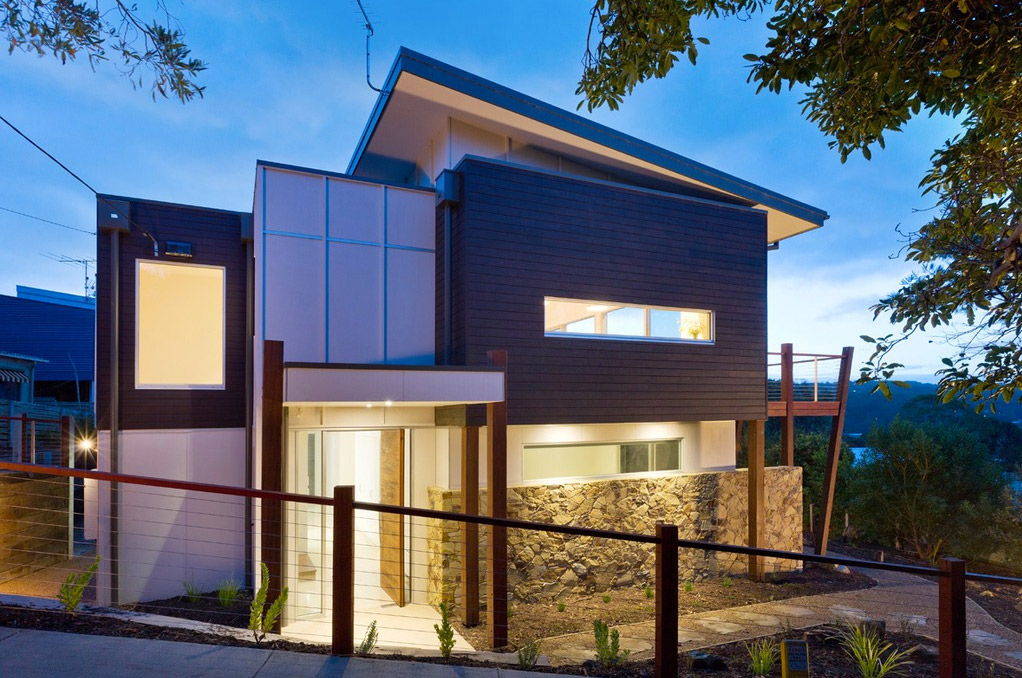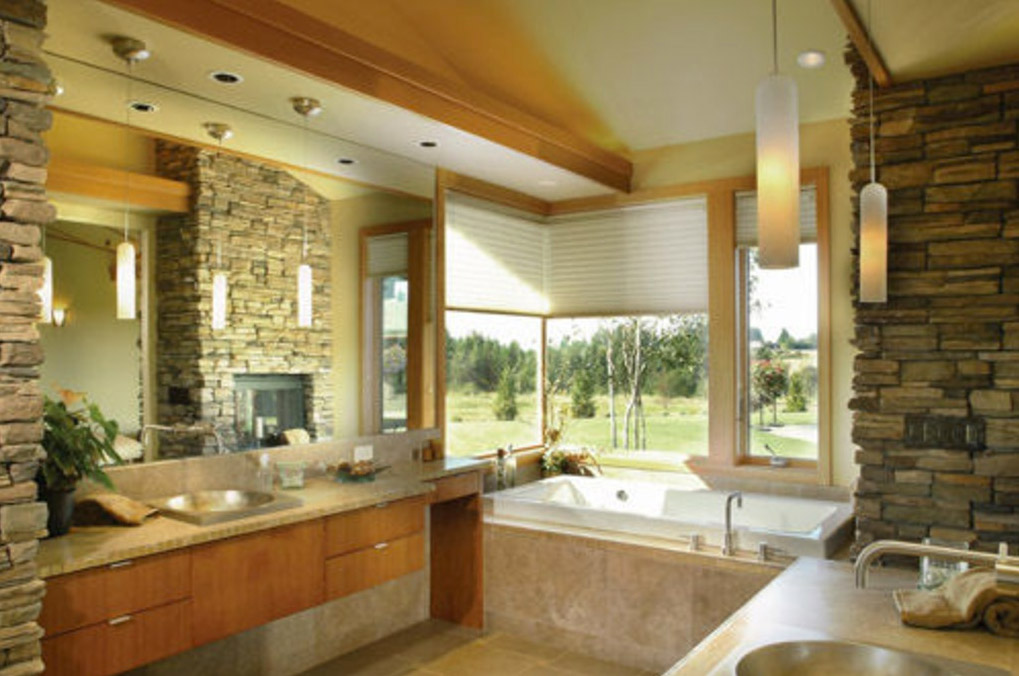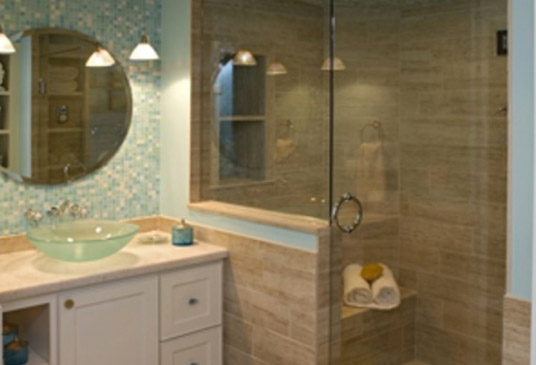 Browse these plans and others at
http://www.houseplans.com
.
---
Replace the Hardware.

Because bathrooms tend to be smaller places, making even tiny changes can make a dramatic difference. Although it may be somewhat expensive to replace your bathtub or fit a new sink, switching out some basic hardware is fairly effortless, even for the not-so-savvy DIYer. A modern faucet or a funky towel rack can enhance and update your space. Taking handles and knobs from cabinet doors and either painting or replacing them can give them a new look, and this can be incredibly inexpensive. Installing low-flow faucets can also reduce your water usage, which is not only great for the environment but also for your utility bills.

Bust out the Paint.

It's no secret that painting is one of the most economical ways to drastically change the look of a room, so hop on the wagon. Choose colors that will enhance the feel of a space. If you want your bathroom to feel like a serene getaway, opt for a cool green or soft blue. If you'd like to feel a bit more energetic during your morning routine, try a more vibrant orange or mustard. If you'd like to update your cabinetry without having to completely replace it, a coat of paint or restaining can work wonders.

Get Creative with Your Textiles.

Your shower curtain covers a rather large area of your bathroom space and can often act as the centerpiece of the room. Changing it out for a new one will certainly alter the look of your room. Try mixing different textures in the space to add depth and versatility. You don't have to have matching rugs, shower curtains, toilet seat covers, and towels. Finding fabrics and materials that are diverse but that work together well is a great way to make the space feel fresh and break up a bit of the monotony.

Examine Your Lighting.

Whether your bathroom has windows or not, you can play with the lighting in your space to better suit the way you utilize it. Experiment with different kinds of lighting. If you have a window, change out the blinds or put up curtains of a different opacity. If your bathroom happens to be lacking in natural light, experiment with different lighting fixtures to change the mood and the tone of the room. These little tweaks can greatly effect how you experience the space and can make your bubble baths dreamier or shower-time concerts more glamorous.

Get on the Ground.

The great thing about bathrooms being small is that replacing the flooring can be a rather inexpensive task, especially for those who like a project with just a bit of a challenge. Replace old, worn flooring with fresh tile, ranging from smaller options to larger marble or travertine pieces. There is enormous versatility in tile, and something as simple as regrouting can make a huge difference in the look of your space. You could even learn something new in the process!
You could repurpose, reimagine, or replace the decorative elements in your bathroom for a very low cost. Don't forget to scour thrift stores, consignments shops, and flea markets for unique pieces at great prices. Here's the most important tip of all: have fun and don't forget to let your personality shine through the process.

Tara is a freelance writer currently pursuing a Master of Urban Planning, Development, and Design at Cleveland State University. Her writing has covered a wide breadth of topics, but she particularly enjoys meaningful work concerning community development, sustainability, and design. Her articles, blogs, and musings have been featured in various online and print publications, and she hopes her words will inspire creativity and innovation as we work toward social and structural change.
Website: tarasturm.com/
Latest from Tara D Sturm