Build Your Own Version of 2013's "Small Home of the Year"
Nir Pearlson wins Fine Homebuilding's Small Home of the Year with this open and airy cottage. You can build your own version of this award-winning small home.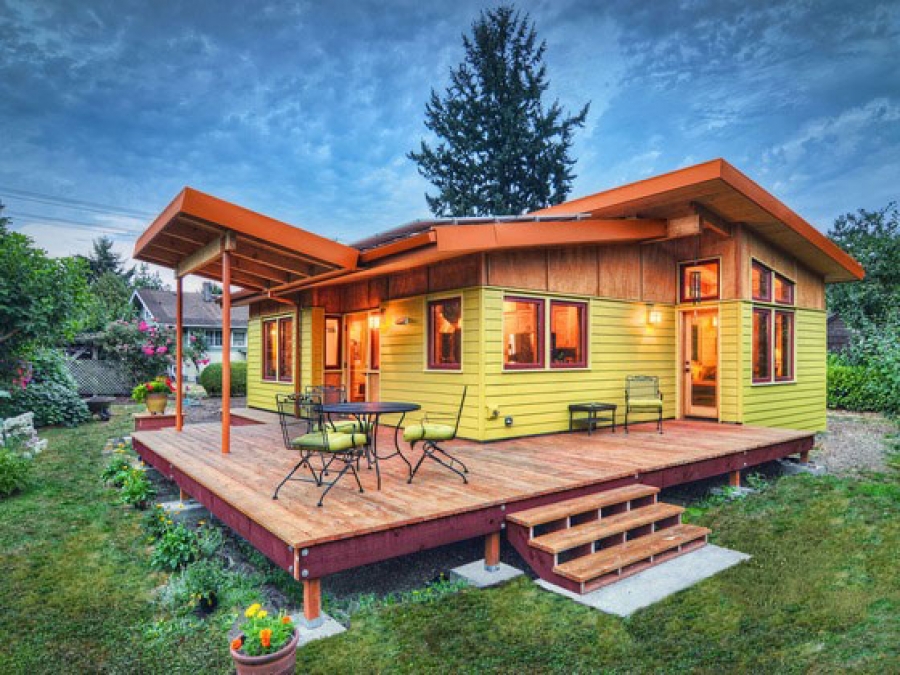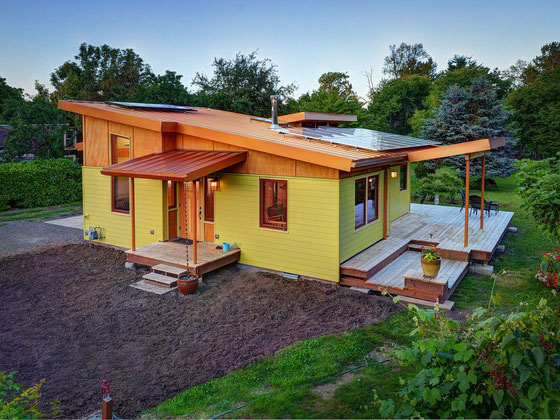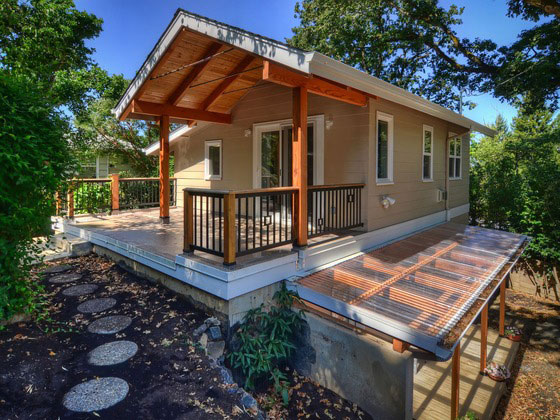 With experience as both craftsman/builder and architect, Nir Pearlson has brought new energy to compact and sustainable home design. He recently won Fine Homebuilding magazine's 2013 Small Home of the Year Award for an 800 square foot, two-bedroom, one-bath garden cottage. Fine Homebuilding recognized the design "for its shared spaces and connections to the outdoors that make it seem larger than its physical boundaries…"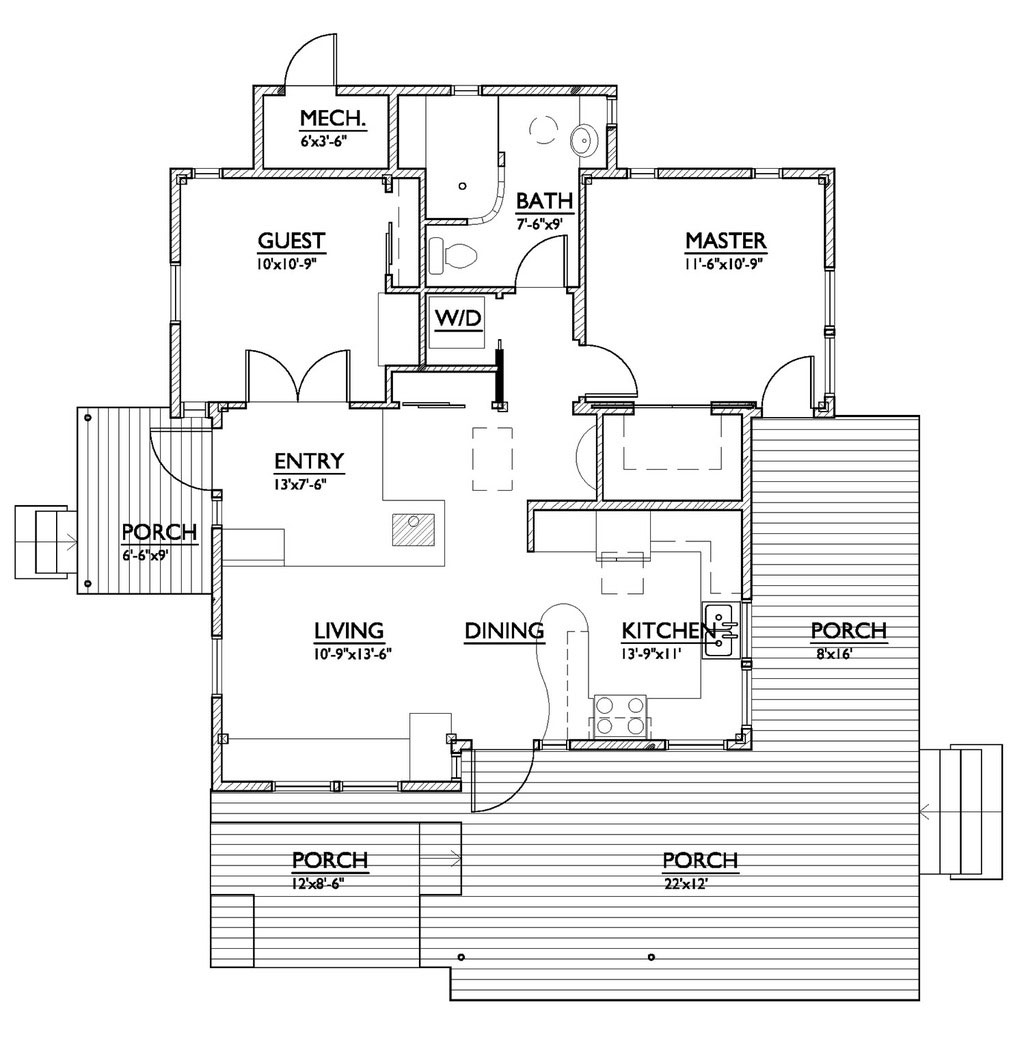 The layout is mostly one open space containing a kitchen and living–dining area that connects to a large wrap-around deck, as shown here (all photos in this post by Michael Dean, courtesy of Nir Pearlson). Pearlson explains that he designed the house as a series of roughly 12' square modules — they overlap to comprise the main living area. Key elements (like a window seat with storage drawers shown below at left) define individual "rooms" without separating one from another, effectively making the main space feel larger than it is. The built-in platform and overhead beam frame the window seat as a separate area without isolating it from the larger space.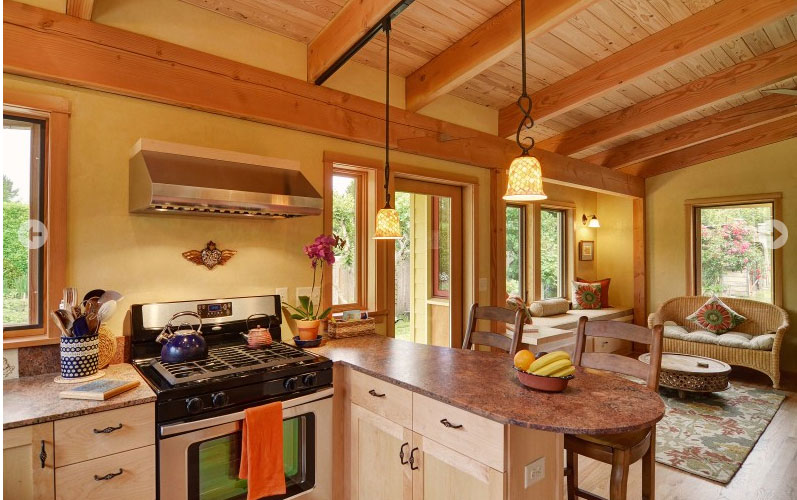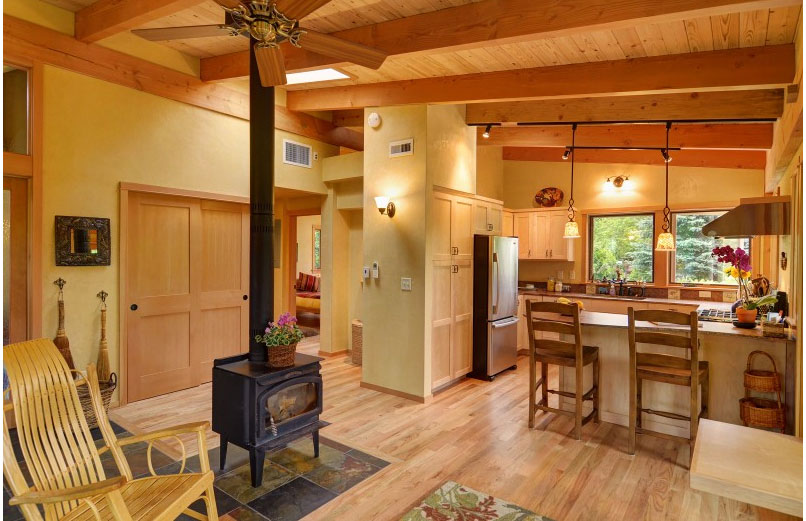 The kitchen peninsula (a warm-toned granite) performs a similar function, as does the central wood stove on its slate pad. A naturally dyed plaster wall finish, red oak floor, and Douglas fir and hemlock trim add visual warmth. Pearlson designed the house to be as energy-wise as possible, with rigid foam insulation in the walls and roof, which has separate photovoltaic arrays— a larger one for generating electricity and a smaller one for heating water. You can see plans for this house here.
---
Home Builders Resource Center
Brought to you in partnership with: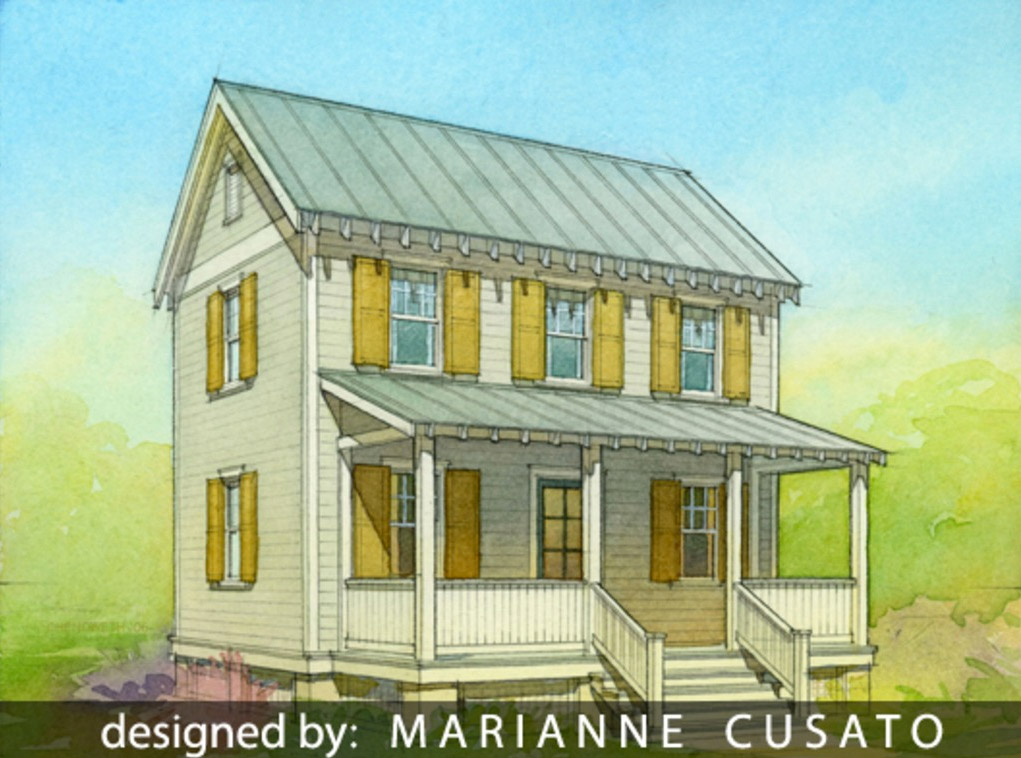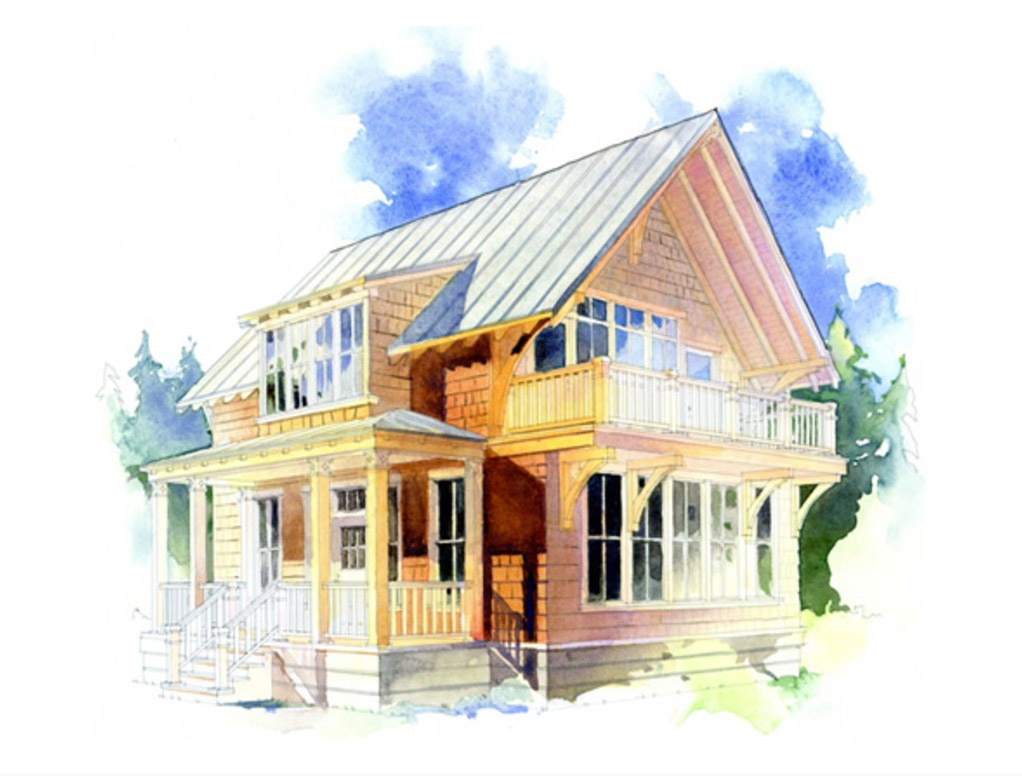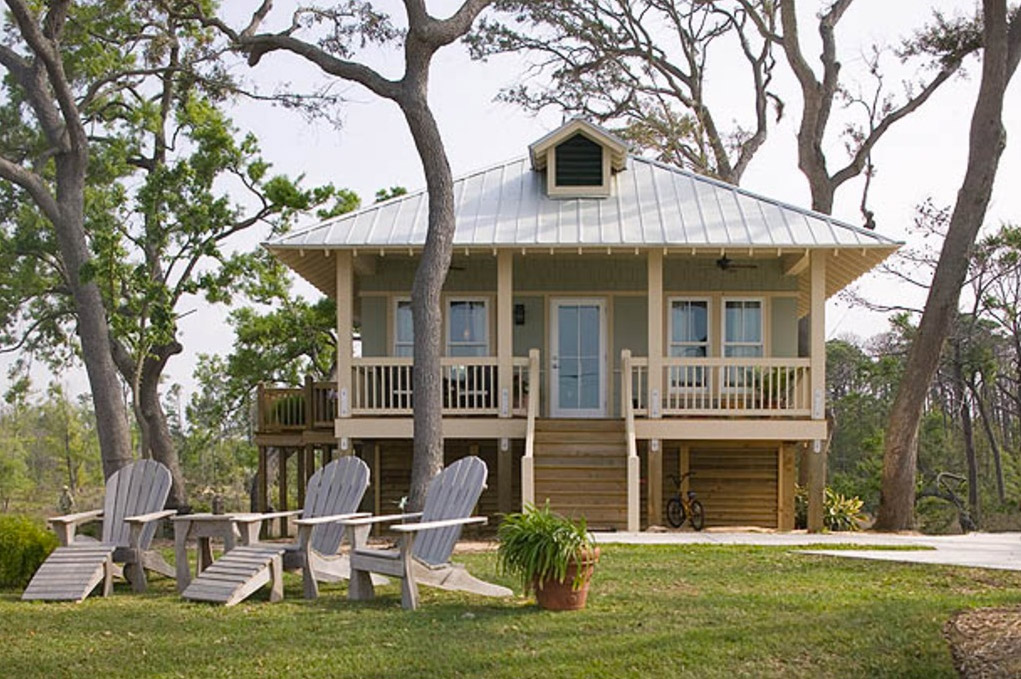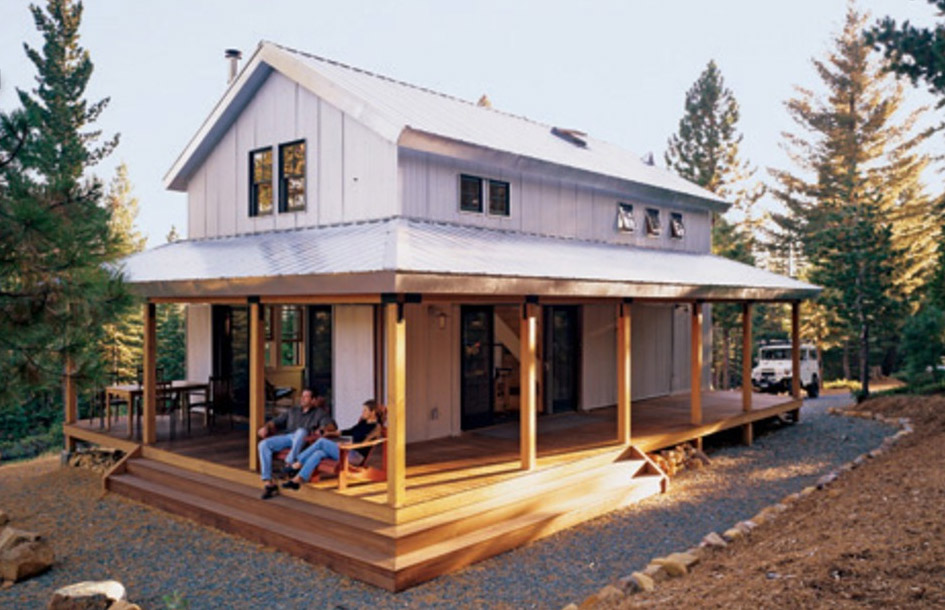 Browse these plans and others at
http://www.houseplans.com
.
---
Another of Pearlson's designs, this 800 square foot, two-story home functions as a backyard cottage. It has two bedrooms on the lower level, while the kitchen and living space are on the floor above and open to a charming porch. While the cottage shown here tucks into the toe of a slope, this design could be easily adapted for other site conditions.

Daniel P. Gregory is Editor-in-Chief of Houseplans.com, the largest online source of architectural house plans. The author of Cliff May and the Modern Ranch House (Rizzoli, 2008) as well as numerous articles on California architecture for magazines and books, Dan holds a Ph. D. in architectural history from U. C. Berkeley.
At Houseplans.com he has developed an expanding collection of exclusive plans by award-winning architects from across the country and around the world, from Not So big House author/architect Sarah Susanka to Melbourne modernist Leon Meyer. His weekly blog Eye On Design covers home news and trends.
Before joining Houseplans.com he was Senior Home Editor of Sunset Magazine, where he ran the AIA-Sunset Western Home Awards Program, helped develop the Sunset Breezehouse prefab by Michelle Kaufmann, and served as editorial director for the magazine's Idea House Program.
Website: www.houseplans.com
Latest from Dan Gregory