House of the Month: Kent House by Gray Organschi Architecture
A second home in Connecticut features an earthy materials palette that is detailed to look clean and contemporary.
Architect Alan Organschi's experience as a cabinet maker and carpenter colors his firm's thoughtfully detailed designs, which celebrate materiality. He believes this hands-on approach has set the ethos for his practice, Gray Organschi Architecture, which he founded with partner Lisa Gray in New Haven, Connecticut. The duo has designed a range of institutional, commercial, and residential projects, such as the Kent House. The design of this home exemplifies the unique balance the firm has achieved between functional and bespoke.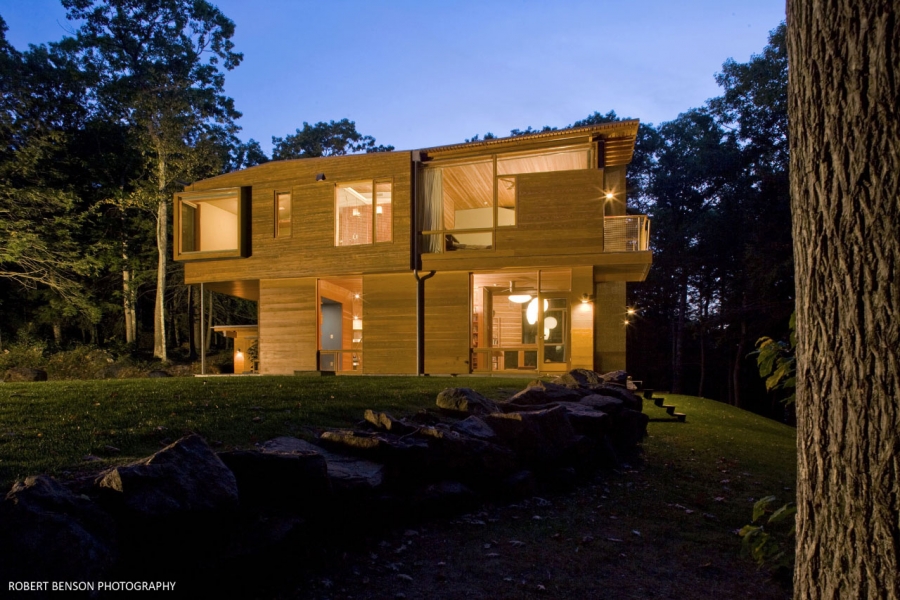 ---
Home Builders Resource Center
Brought to you in partnership with: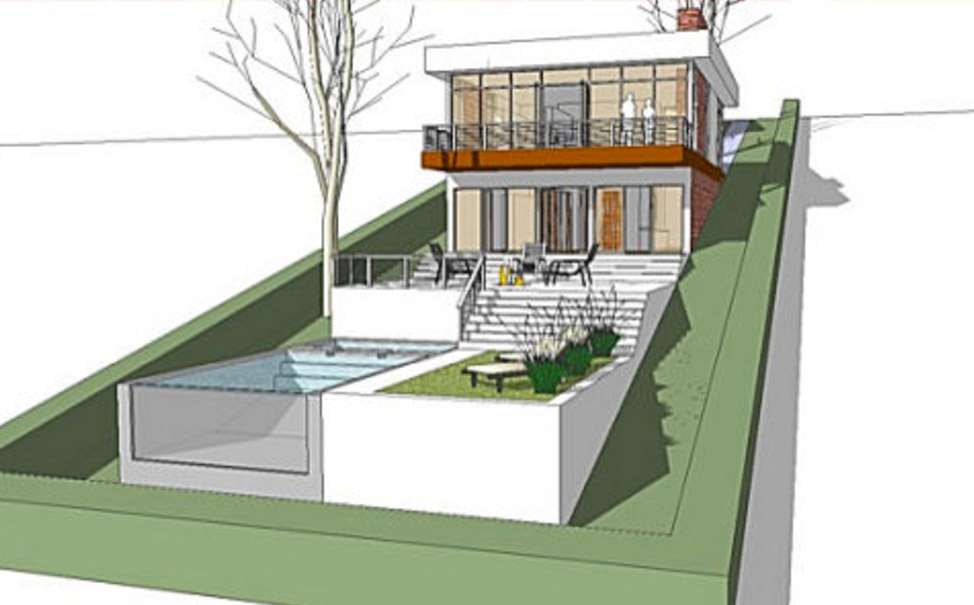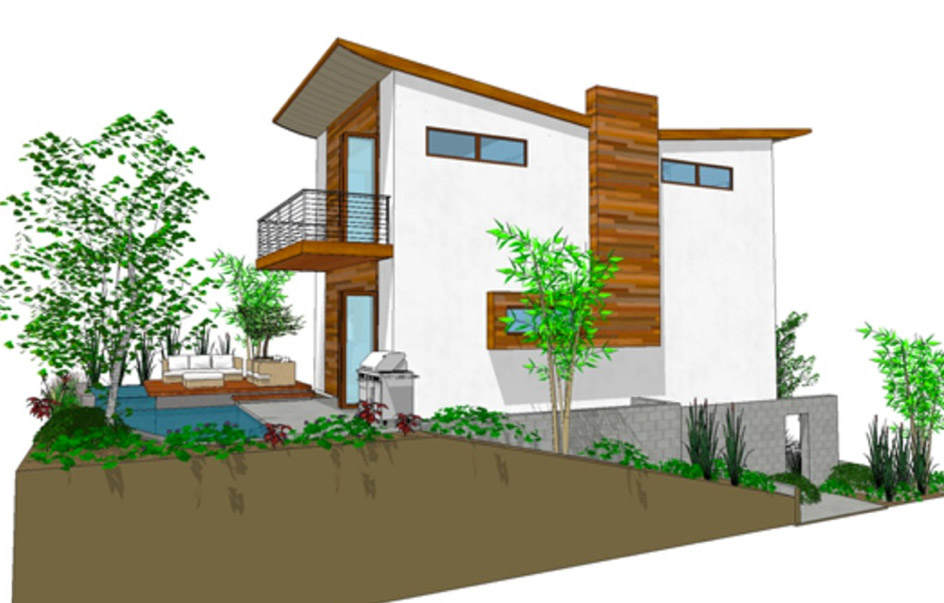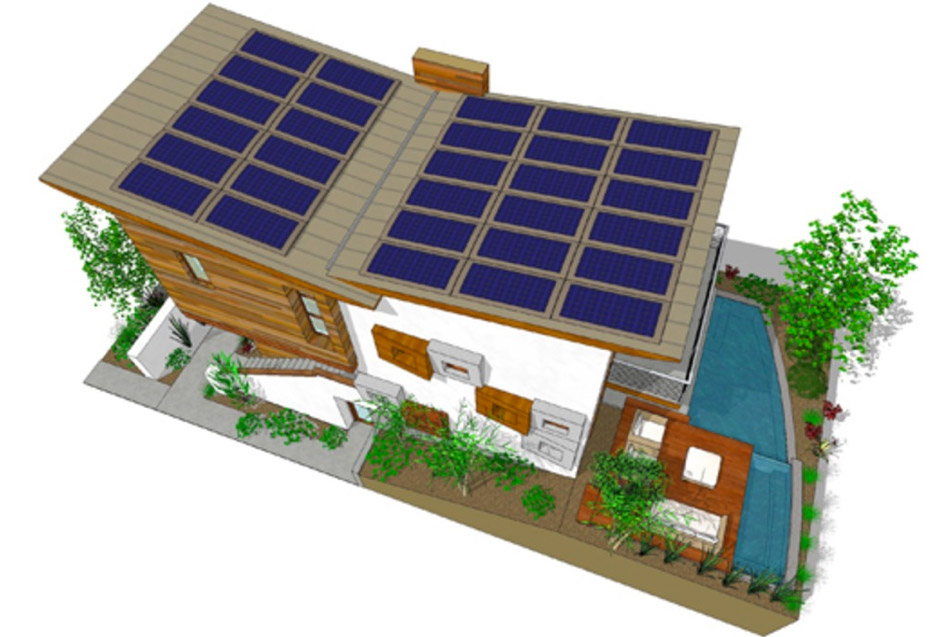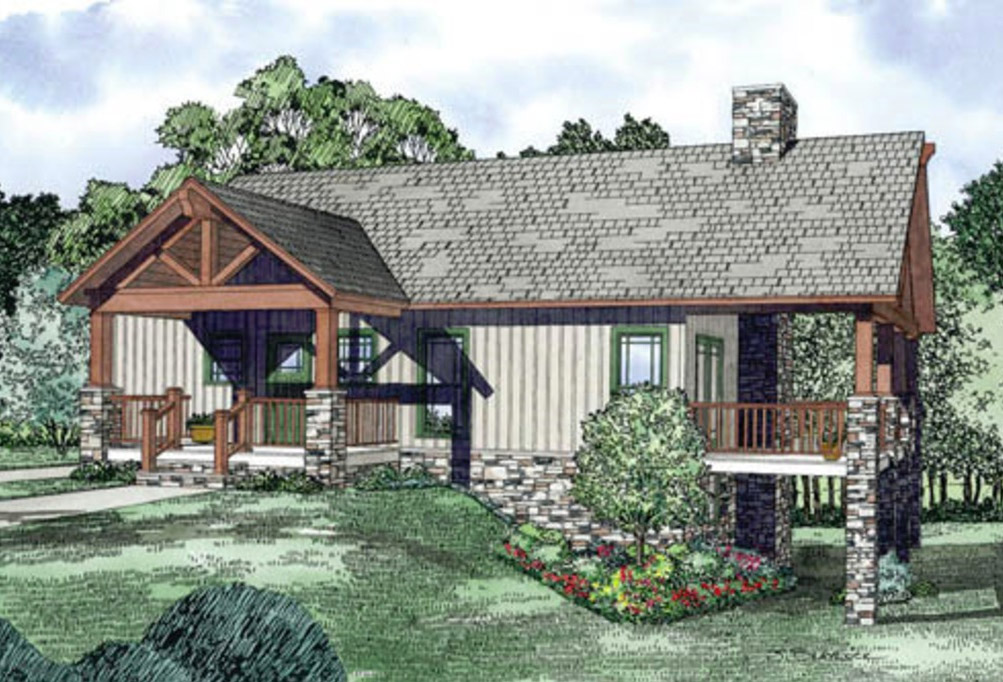 Browse these plans and others at
http://www.houseplans.com
.
---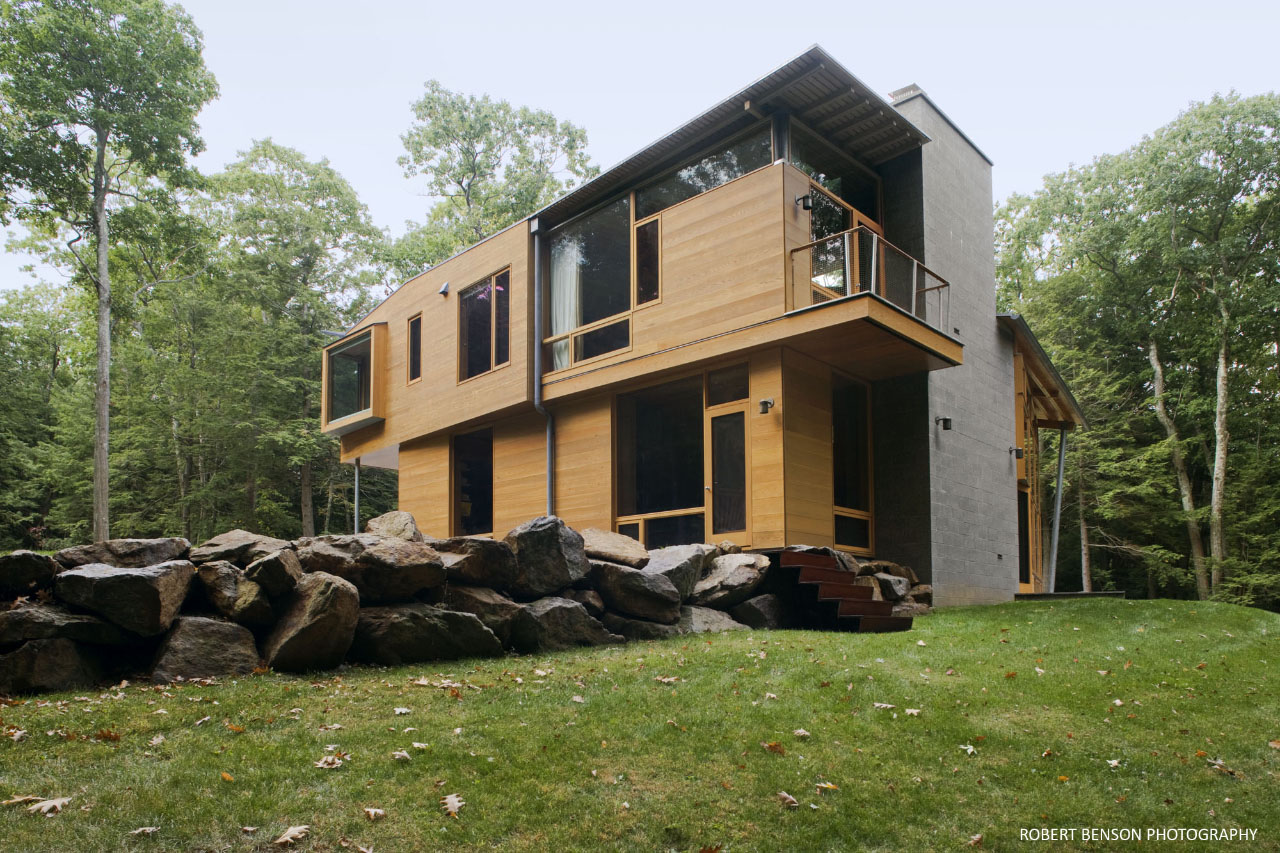 The clients—a couple, both law professors, and their two teenage children—sought an open and airy respite from their New York City apartment. They purchased a property in Kent, Connecticut, which was situated upon a ridge overlooking the Housatonic River Valley. Although the lot offers 10 generous acres, several factors limited the potential footprint of the house: right-of-way passage to a lake, a rocky outcropping, and the adjacency of inland wetlands that were subject to laws defined by the Environmental Protection Agency (EPA). The lot is also located within a subdivision in which the designs of new homes are subject to approval from a review committee. Most existing houses in the area feature a barn-like aesthetic, so a very modern design could have been contentious, but "we hit a balance between a contemporary-looking building and one that had a material quality that was acceptable," explains Organschi.
Based on the site constraints and the family's request for an open plan, the architects decided an L-shaped form would best capture views and natural light. On the ground floor, a double-height living area, kitchen, TV room and dining area flow into one another. Upstairs, the three bedrooms are accessible via a catwalk that overlooks this space. A one-story guest wing and garage adjoins, its roof covered with river rock so it appears as an extension of the landscape that is sliding into the home.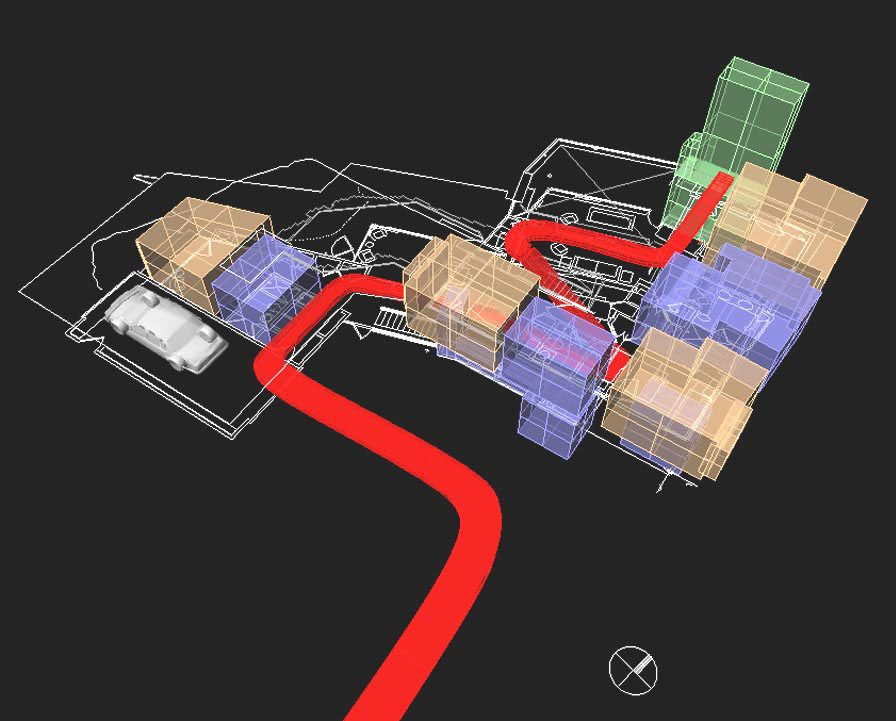 The double-volume living space is truly the heart of the house. Lined with built-in window seating and bookshelves, the space features a warm material palette that establishes a consistent wrapper: Douglas fir planks line the walls and poplar plank floors are stained to match, all of which coordinate with the cedar cladding on the exterior. A grouping of three George Nelson Bubble lamps hangs from the ceiling, a soft and sculptural contrast to the textured wood.
The large, north-facing corner of the living space is glazed to reveal expansive views of the forest. The architects engineered a custom curtain wall from standard residential windows reinforced with a steel spline. They worked out the details in their own fabrication studio, which operates as a separate company called JIG Design Build. "When we can figure out these details and show them to builders, it allows us to develop a good relationship," explains Organschi, who is grateful for such an experience with the Kent House's contractor, Corporate Construction.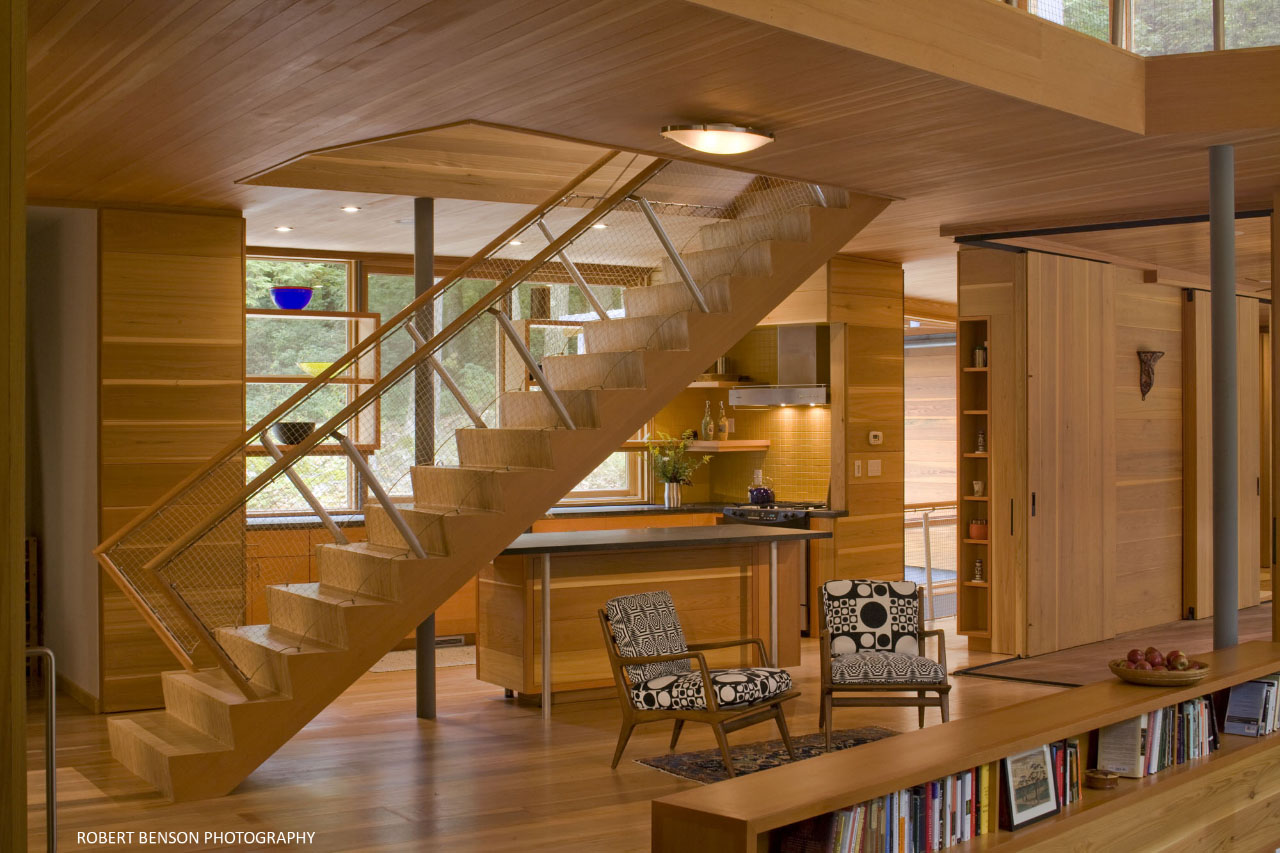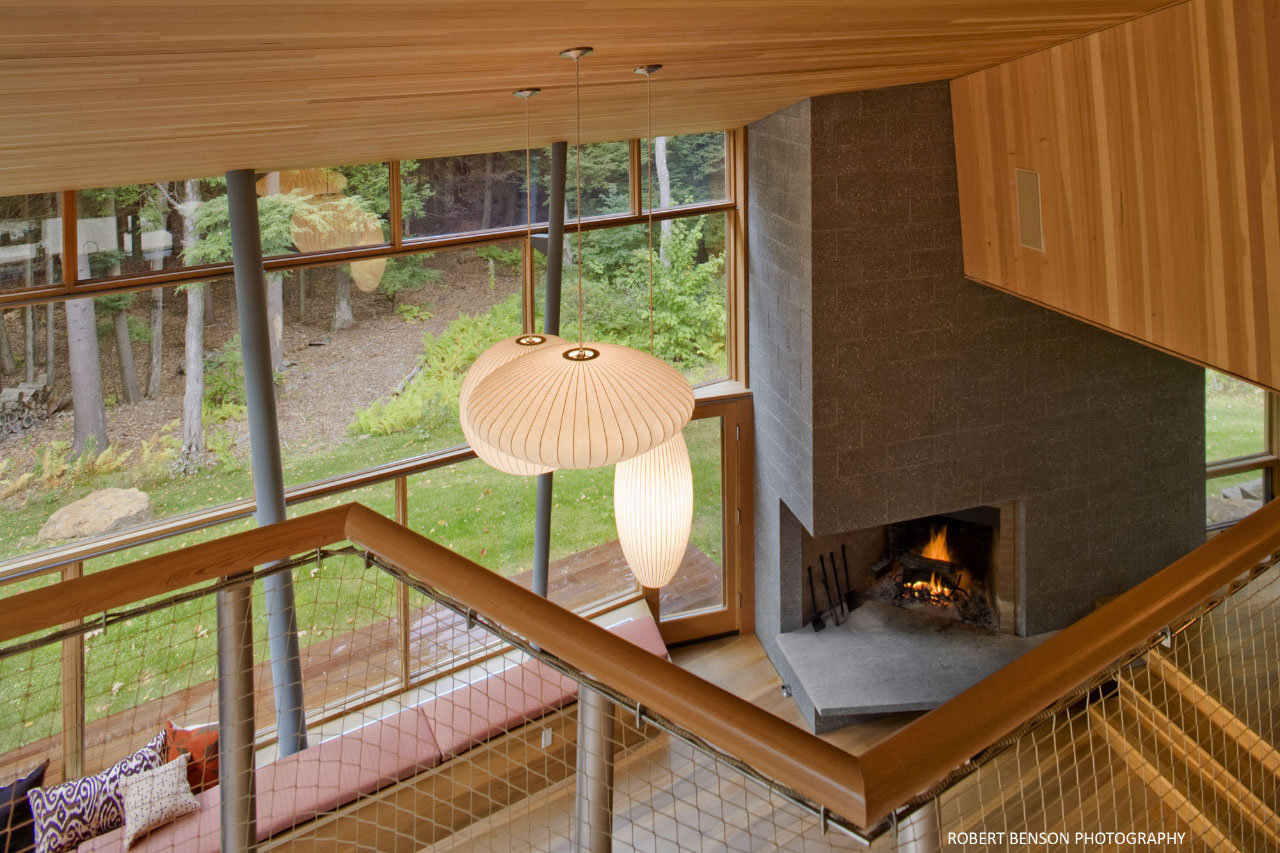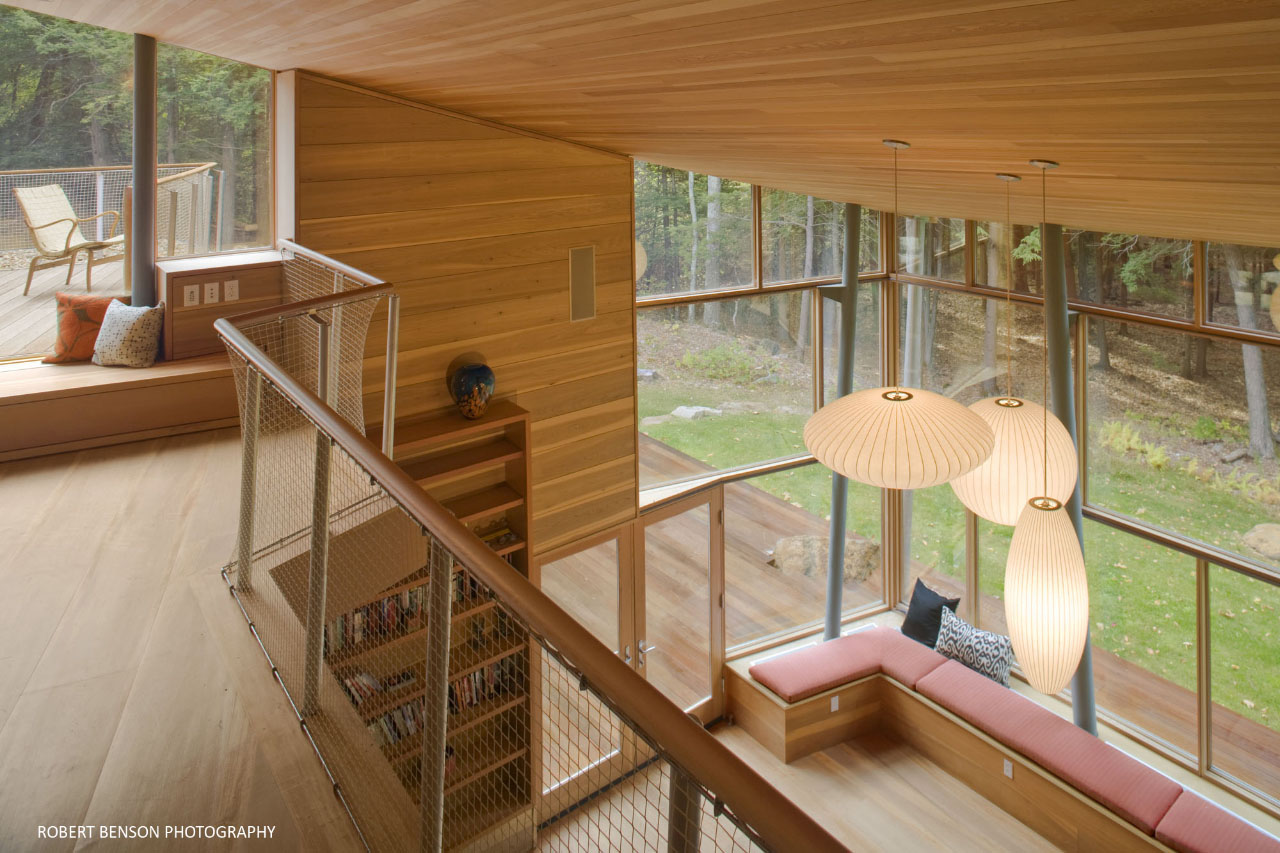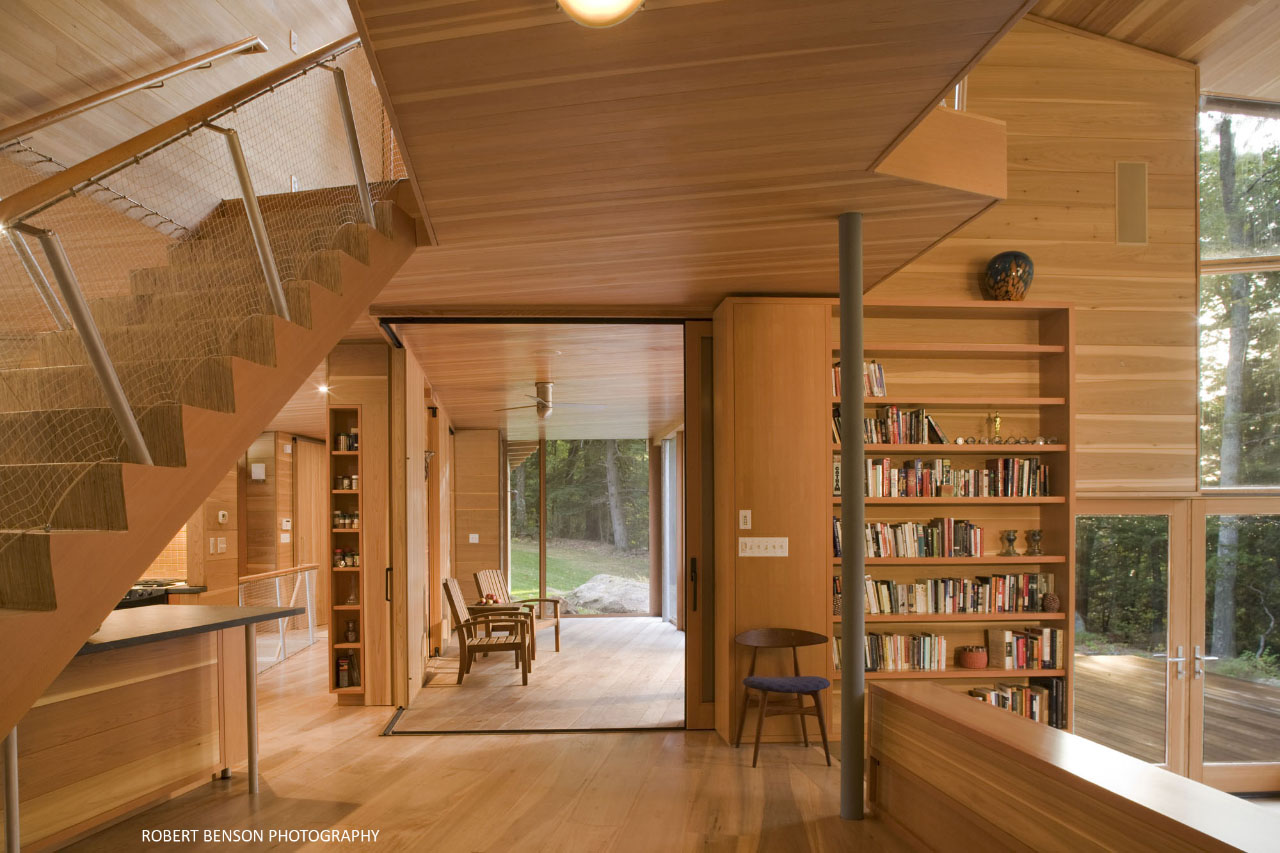 The structure supporting the sloping roof above the double-height living space is concealed behind custom millwork boxes and "furniture pieces," such as a closet and the TV console. The designers engineered the chimney as a horizontal stiffener for the whole house to prevent it from wracking. The concrete block enclosure features a simple concrete slab for a mantel that further reinforces the system. "We wanted it to feel kind of effortless in a way, so that you don't notice it," says Organschi.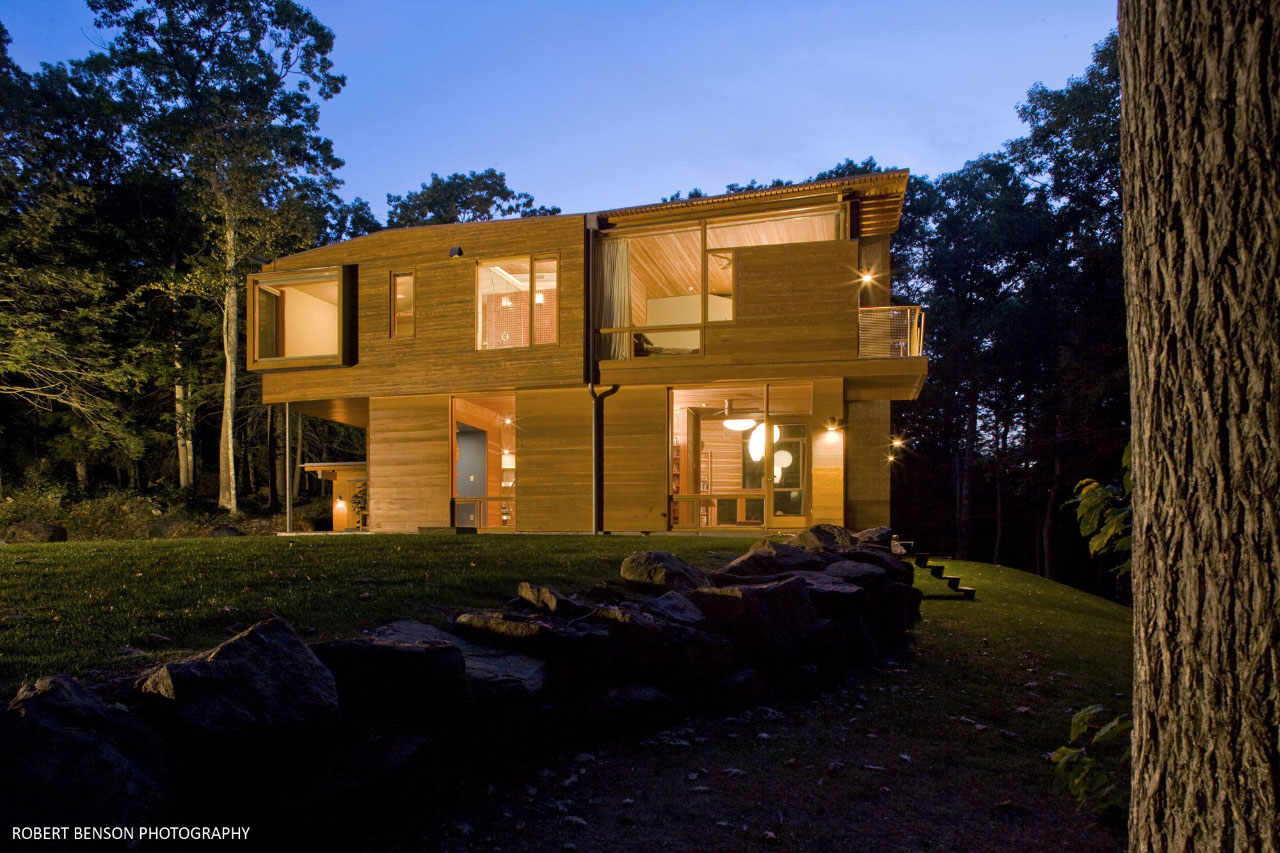 Photography featured in this article is provided by Robert Benson and is © 2012 Robert Benson: www.robertbensonphoto.com.

Murrye is a freelance writer based in New York City. She holds a Bachelor's degree in Architecture from the University of Arkansas and is a LEED-accredited professional. Her work has been published in Architectural Record, Eco-Structure, and Architectural Lighting, among others. She also serves as a contributing editor for the American Institute of Architects' New York Chapter publication, eOculus.
Website: www.murrye.com
Latest from Murrye Bernard