Environmentally Conscious Landscaping Tips for Challenging Climates and Terrain
Uneven terrain and climate extremes are two of the biggest challenges homeowners face when attempting to create beautiful, low-maintenance, environmentally conscious residential landscapes. Having a realistic expectation of cost and time requirements, as well as a thorough knowledge of native plants, soil composition, rainfall expectancy, irrigation systems, and local permitting regulations can dramatically impact the long-term success of an outdoor project.
---
Home Builders Resource Center
Brought to you in partnership with: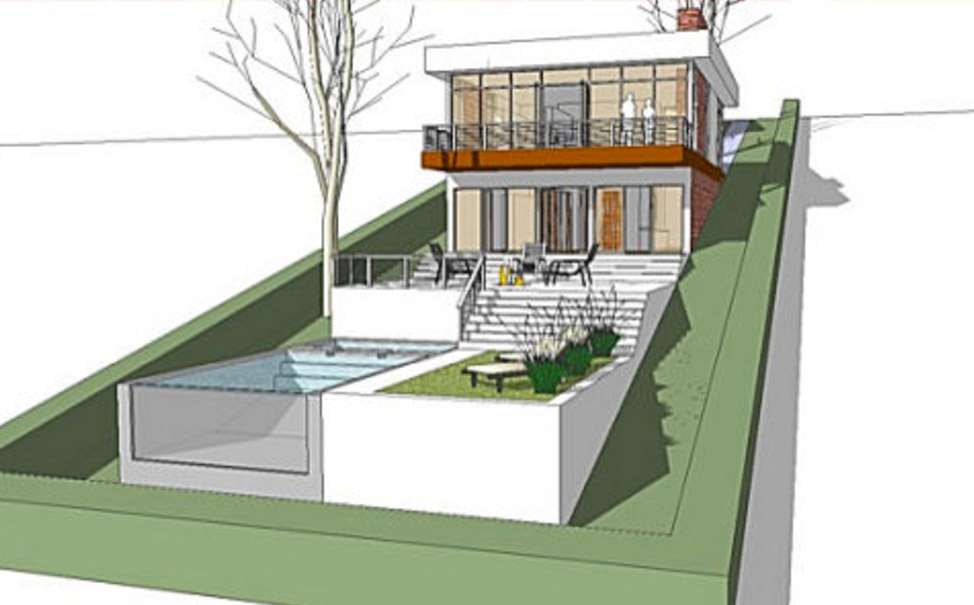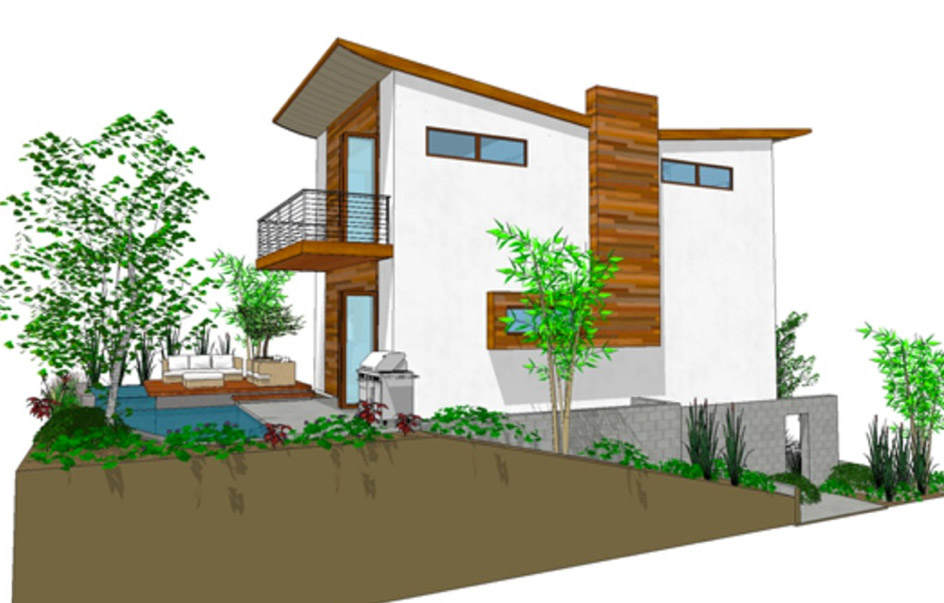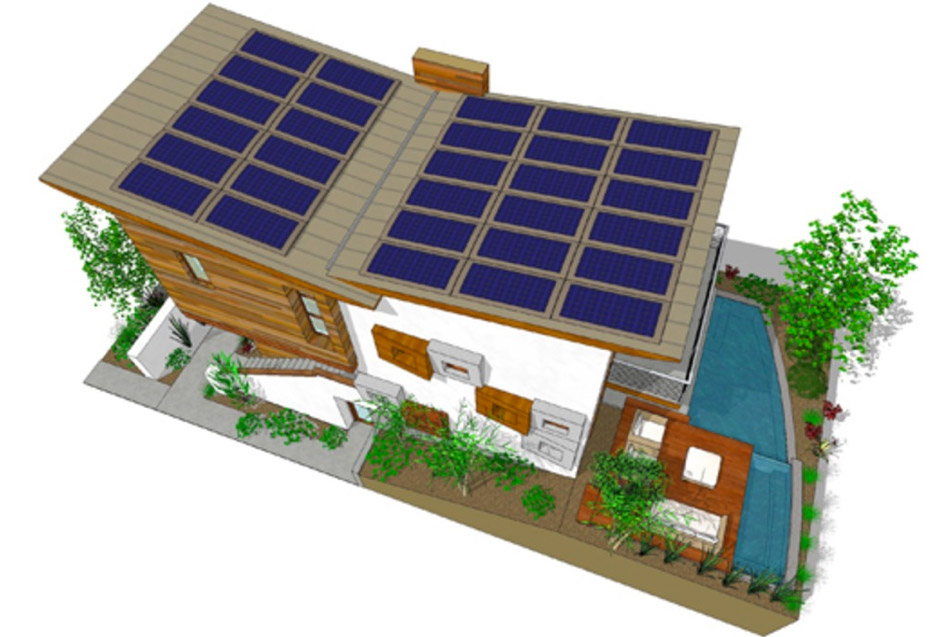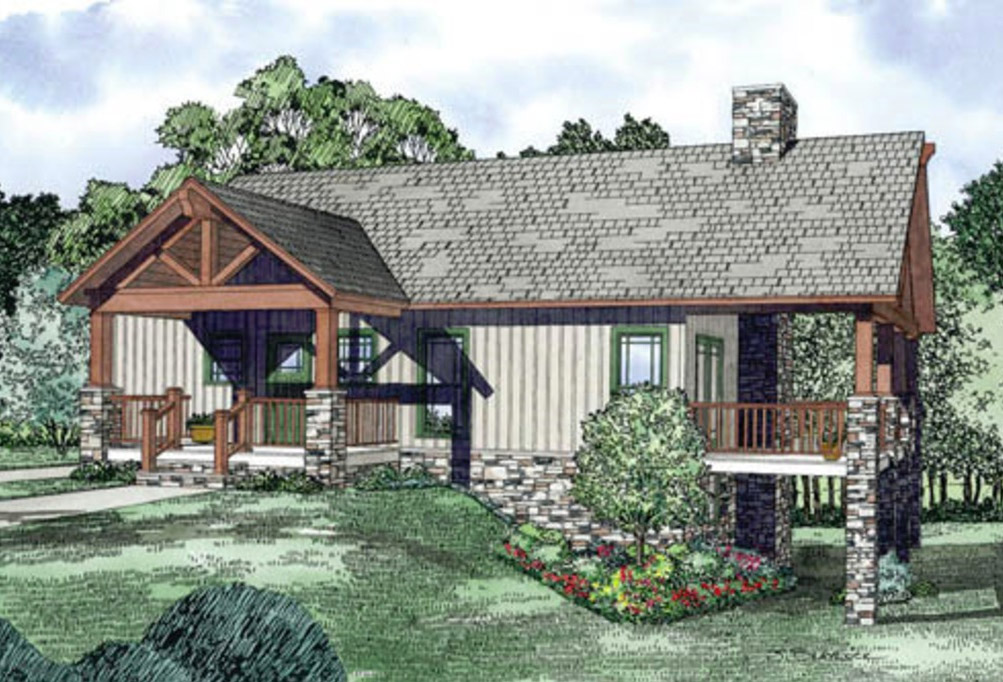 Browse these plans and others at
http://www.houseplans.com
.
---
According to Steve Letz, owner of Letz Design Landscapes, consulting with a landscape designer prior to beginning a major project can not only give you confidence that you are headed in the right direction but also help you to save time and money. "If you have the time, the friends, and the DIY interest and knowledge, there are certainly things you can do yourself," says Letz. "But it's important to make sure you choose the right materials for the space, follow the manufacturers' instructions for the products you are using, and adhere to local permitting regulations. Consulting with a local expert is always a good idea."
For the past 12 years, Letz has partnered with homeowners in San Diego, a city known for its Mediterranean climate, to transform challenging exterior spaces into functional and environmentally friendly outdoor real estate. In an area with an average rainfall of only 10"–12" per year, soil comprised of heavy clay and cobble, and diverse topography characterized by numerous hills and slopes, Letz often relies on creativity when extending the beauty of the home outdoors.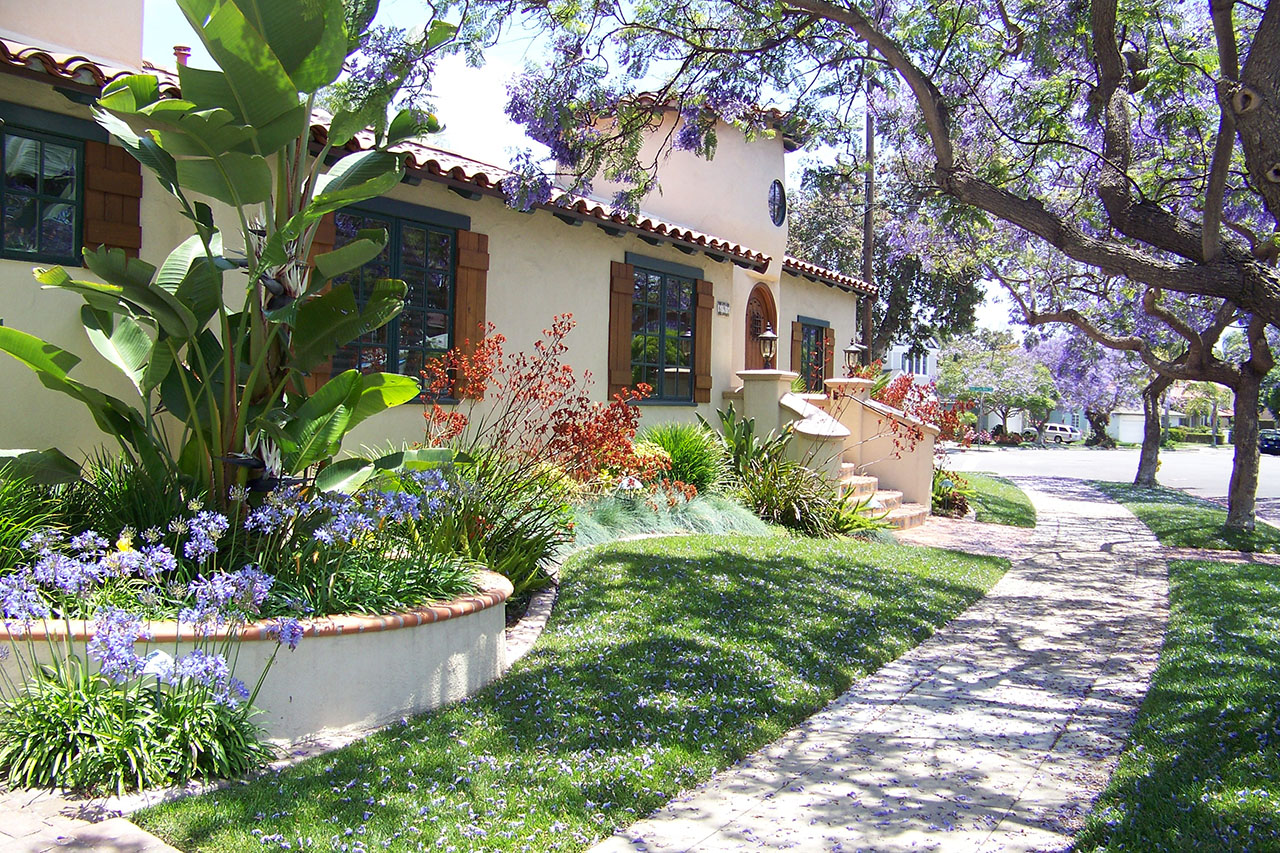 "Each project is unique. I always begin the process by listening to the homeowner's needs and wants and then develop a couple of realistic options based on their specific space and budget parameters," says Letz. "I spend a lot of time educating my clients regarding permitting requirements, topography considerations, ideal plant and grass usage, and maintenance systems."
Landscaping strategies have evolved in recent years, Letz says. "Today, homeowners are primarily interested in space maximization, reduced maintenance, and water reduction measures," he says.
Utilization of Outdoor Space
According to Letz, a shift has occurred in recent years in the homeowner's mindset toward exterior renovations. "As a consequence of economic conditions, more homeowners are staying put and choosing to invest in the home's exterior," he says. "Their goals range from wanting to make better use of wasted space to becoming more eco-friendly, reducing water usage, developing a safer area for children to play, creating a wildlife sanctuary, or making the yard pet-friendly."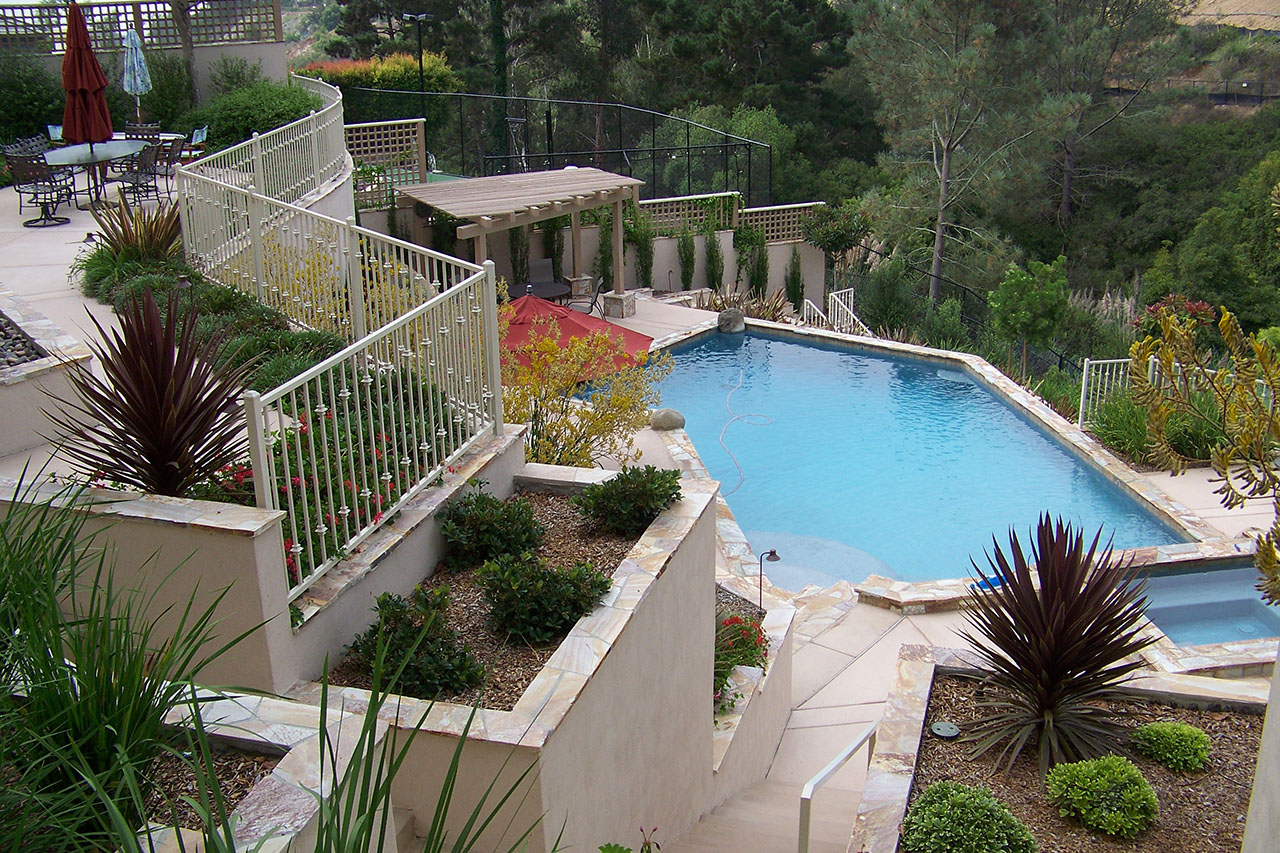 Fire pits, outdoor kitchens, and sheltered patios top the list of popular outdoor investments. "We're starting to see that the backyard is no longer just about the kids," says Letz. "Many empty nesters are re-investing in themselves now that the kids are grown and creating outdoor spaces for their own enjoyment."
Vegetable gardens are another popular request among today's homeowners. "Many of my clients are opting to use space in the front yard for tasting gardens because of the sunlight," says Letz. "It can be very attractive, plus you are getting something back from the Earth in return for the water you are using."
Reduced Water Usage
According to Letz, homeowners are now more conscious of water usage than ever before. As a result, they are incorporating fewer water features, doing away with traditional grass lawns, or choosing grass that requires minimal water. "Even though it can take years to amortize the savings in water reduction, my clients are either getting rid of grass altogether, or using native grasses and plants that require minimal water," he says. "I've seen a huge shift in mindset when it comes to the importation of tropical plants and palms; people are now learning more about native plants and using more climate-appropriate materials."
In addition, homeowners are integrating water collection systems that keep the water in the yard for reuse, rather than draining water from the home to the gutter. "These water systems reduce waste and help to prevent the negative consequences associated with runoff pollution."
Additional Advice
Prior to embarking on an exterior landscape renovation, Letz advises homeowners to:
Learn about native vegetation and choose plants with limited growth patterns.

Avoid retaining walls when possible. Try and work with the slope and plant it to prevent erosion. If a retaining wall is needed, be sure and check local permitting regulations prior to construction.

Consider using natural materials that require minimal maintenance, such as slate, flagstone, interlocking pavers, composite wood decking and fencing, rock, cobble, gravel, and boulders.

Minimize the use of grass to reduce water usage and maintenance.

Be patient. Transforming outdoor space can take several months, depending on the complexity of the project.

Build flexibility into the budget. Unexpected challenges can occur, so it's always a good idea to plan for contingencies.

Lisa Taylor is a freelance writer and marketing consultant. She has more than 16 years of experience as a communications professional and has worked with a variety of companies in the home products and building materials industry. Originally from Memphis, TN, Lisa earned a BA in Journalism from the University of Memphis in 1995 and a MA in Journalism from the University of Memphis in 1997. She spent the first 11 years of her career working in account service for Memphis advertising agencies Thompson & Company, Oden Marketing & Design, and Carpenter/Sullivan. Lisa then spent five years in Nashville, TN, with The Buntin Group, an Adweek Top 100 U.S. advertising agency, and Louisiana-Pacific Corporation, a leading manufacturer of building materials. Lisa currently lives in Denver, CO, and is Principal/Owner of Wazee Marketing.
Website: www.wazeemarketing.com
Latest from Lisa Taylor Minor