Vinyl and Wood Fences Add Character and Charm to Your Front Yard
As you start your spring yardwork, consider these simple ways that a fence can add curb appeal, privacy, and security to your home.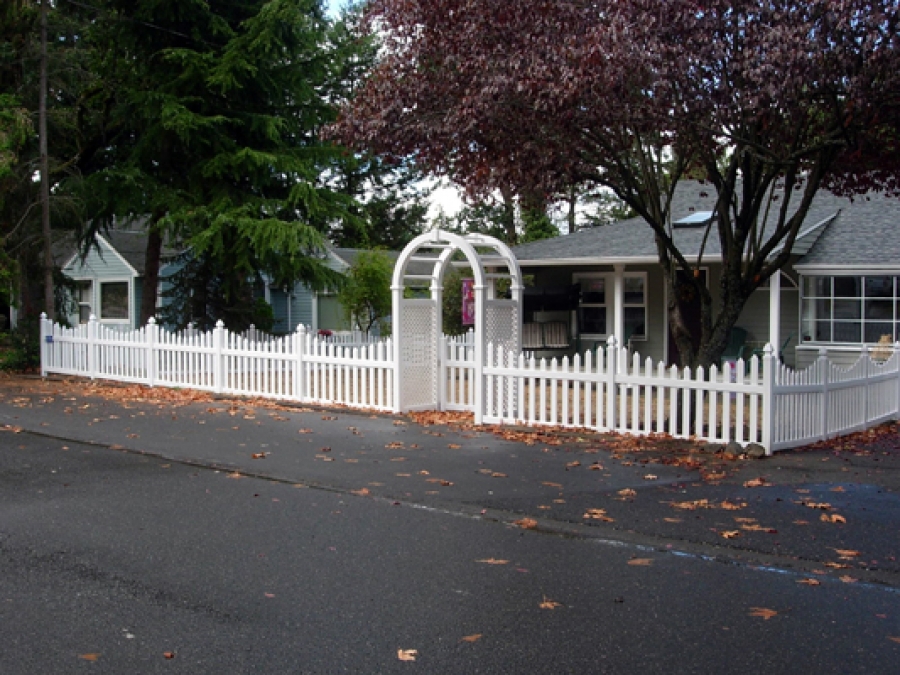 ---
A wood fence is one of the best ways to give your home a bit of curb appeal. In addition to adding privacy and security, a wood fence has can embrace your front yard with a touch of personality. If you like the idea of a wood fence but don't want to deal with the maintenance, consider a beautiful vinyl fence to surround your front yard.
Reasons to Install a Fence in Your Front Yard
Privacy. If you have an ample front yard that's suitable for lounging, a tall vinyl fence can keep neighbors and dog walkers from peeking at you.

Security. Wood fences help keep out intruders. At the same time, they keep pets and small children from wandering into traffic.

Shade. When you want to create a microclimate in your front garden, a fence can help block the wind or sun.

Décor. Complement the look of your home with a shorter fence that adds personality to your property.

Boundary: Use a fence to outline the perimeter of your property and keep just the right amount of distance from your neighbors.
Wood and Vinyl Fence Styles for Front Yards
Picket fence. A white picket-style wood fence is an American classic that can dress up a front yard. Picket fences are generally shorter than 3' tall and give homes a traditional, nostalgic appearance. Enhance a picket fence with streetside flowerbeds and an arbor with a gate at the front walkway. If you want a picket fence that doesn't need repainting and is simple to wash, install a vinyl fence.
Privacy fence. When you have a small backyard but ample space at the front of your home, convert your front yard into outdoor living space. If local building codes permit, build a tall privacy fence in your front yard that includes a gate at the end of your walkway. To soften the look of the fence, line the street side of it with decorative grasses, small shrubs, and flowers, making it look like the entrance to a fine garden.
If you have a corner lot, make the most of your two front yards with a privacy fence. Add an arbor and a gate about 6' or so from the corner of your property. Then convert the street sides of the fence into a small garden that the public can see using trees on either side of the gate, soft ground covers, shrubs, and tall flowers. Then build a path that starts at the corner of the front yard and leads past the gate to your front door.
Ornamental aluminum. If you want a fence that offers more security than a picket fence but maintains visibility, consider a fence made of ornamental aluminum. This type of fence mimics the look of wrought iron to give your home a stately appearance. Aluminum fencing is also strong and durable.
Pasture rail. When you have a large lot, mark your boundaries and provide a backdrop for your landscape with a vinyl fence that looks like a traditional post-and-rail fence. The vinyl materials used to make this type of fence don't fade, rot, split, chip, peel, or crack, so you can enjoy it for several years without lifting a finger.
As you make-over the front of your home, don't be afraid to mix fence materials and board heights in your design. For example, you may find that you like the look of wooden fence boards between brick posts. For more ideas and inspiration, talk to a local fencing contractor.

Latest from Rick's Custom Fencing and Decking