Spruce Up Your Backyard for Summer
Try these easy and inexpensive projects to make your backyard more appealing, and spend your time enjoying your yard instead of working on it.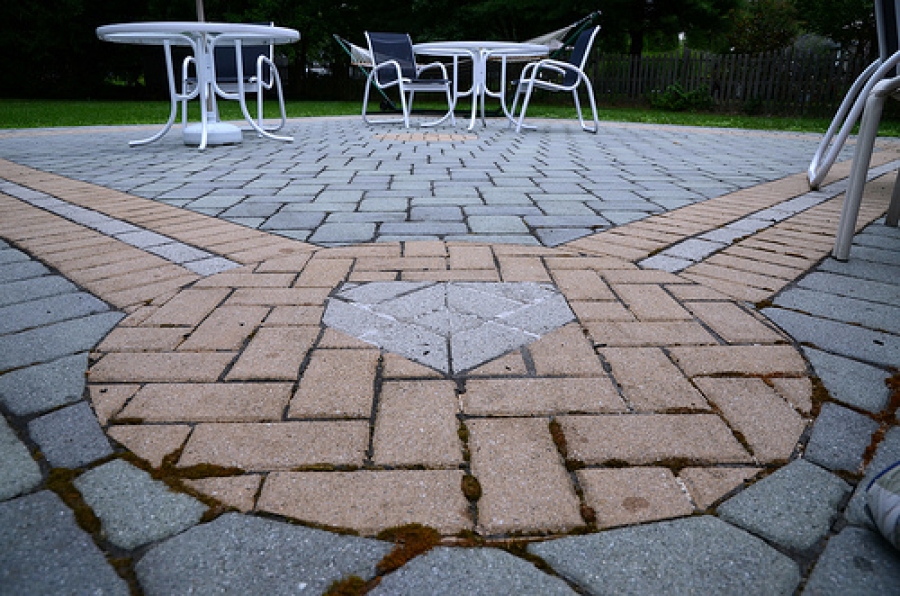 The weather may make you want to enjoy an evening outdoors, cuddled up on patio furniture. If your yard could use some beautifying, you can consider undertaking a major project, such as building a deck, a privacy fence, or a pergola or gazebo. Alternatively, you can turn to one of the least expensive and most impactful tools at an interior decorator's disposal – paint.
Build a Deck
Whether small with a dainty table for two or large enough to host a barbecue around the fire, a deck is almost always the focal point of your yard. Consider building one or expanding or refinishing the one you already have. Read about refinishing your wood deck or watch a video how-to.
Give Outdoor Furniture a Face-lift
Rejuvenate your outdoor furniture by cleaning, reupholstering cushions, and repainting. Even metal furniture is easily painted by following these steps.
Reconsider Grass
Depending on the amount of yardwork that you want to do and foot traffic that you foresee for your backyard, consider eliminating the majority of your grass. Create a dining area for entertaining family and friends or a path to your garden by using pavers, which are easily installed, add to functionality by helping to define different areas, and require less maintenance than lawn does. Make a unique mosaic by painting the concrete blocks whatever color you want. During a DIY project weekend, Felisa Finn used pavers in several shades of green and gray to lay a patio that complemented the colors in her garden. (Before you lay the pavers, I recommend that you use a weed trimmer to hack any brush and a shovel or hoe to level the surface.)
How to Paint Concrete:
Lay pavers on a drop cloth.

Using a paint roller, apply two coats of concrete sealer and allow to dry.

In a bucket, mix equal parts sealer, water, and water-based house paint.

Using a different paint roller, apply one coat over sealer and let it dry.
Store, Reuse or Dispose of Paint
Water-based (latex) paint can be dried out and thrown away in many municipalities, but oil-based paint is considered to be household hazardous waste. If you need to dispose of oil-based paint, contact your local government to find a HHW facility in your community. Otherwise, use these tips to store or dispose of latex paint:
To Store: Cover the opening of the can with plastic wrap before closing the lid to create an additional seal. Hammer the lid so it closes tightly, then store the can upside down in a cool, dry place.

To Use: The best way to get rid of leftover paint is to use it. Touch up faded paint jobs, use it when crafting, or donate it to a high school drama department, Habitat for Humanity, or a local charity.

To Dispose: As a last resort, throw oil-based paint away after it's thoroughly dried. Use a paint hardener or cat litter to speed up the process.
Little Details Count
The little details in your backyard can make a significant difference in its overall appearance. Paint window trims and exterior door frames an accent color to add depth and create interest. Use the same paint for ceramic pots and bird feeders.
How to Paint Ceramic:
Thoroughly clean the surface, removing all chemical and soap residue.

Dry completely.

Use an acrylic primer; paint two even coats with a few hours of drying time in between.

Allow primer to dry overnight.

Using a good brush and small roller, finish with a semi-gloss paint.

Note: surface will be soft and easily damaged for a few weeks as the primer and paint cure.
A lover of all things DIY, Megan shares her crafts ideas with readers online.