7 Ways to Brighten Your Home with Vinyl Framed Glass Block Windows
Glass block windows may seem like too heavy a product for residential use. However, 2" thick glass blocks that are built inside vinyl frames have come on the market, and these windows are not only strong (because they are constructed with vinyl spacers between the blocks) but also come in a wide variety of colors and frosted and etched patterns and are easy to install. Here are seven projects that feature glass block windows, which are increasingly popular in bathrooms, kitchens, and basements.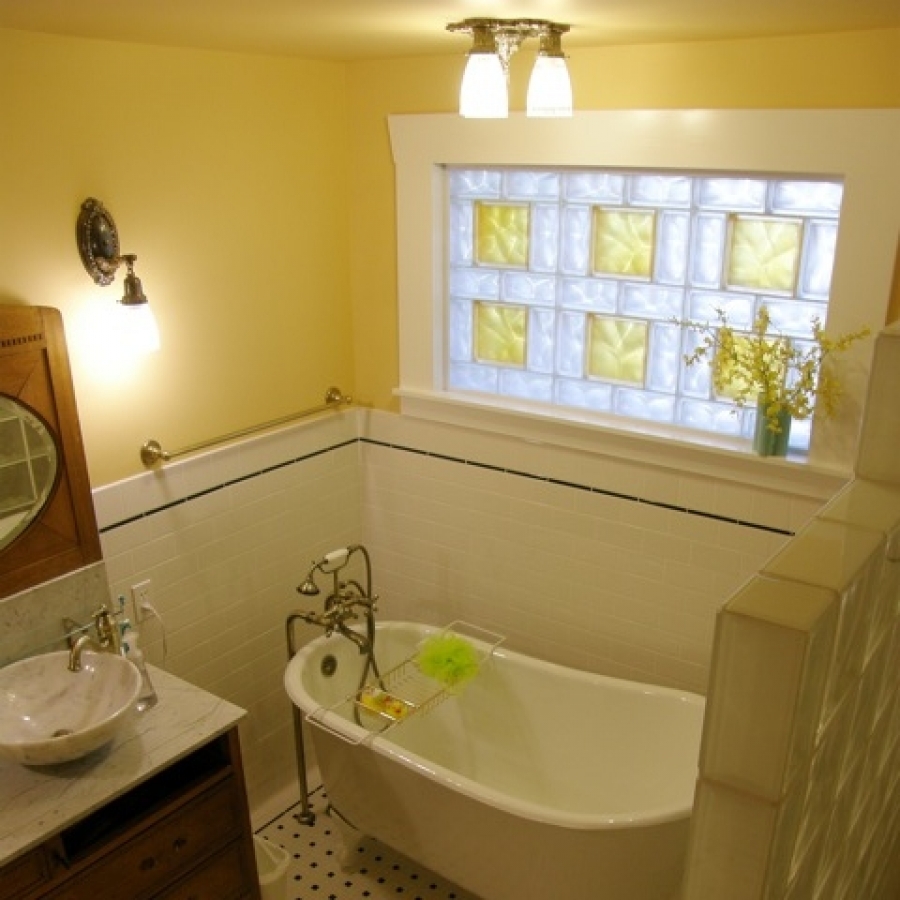 Project 1: Shower window. Getting light into a wet space (e.g., a bathtub or shower) can be a construction challenge. Glass block shower windows can be grouted (choose a sanded or urethane grout for even better performance) or siliconed between the joints, making them a preferred product for a inside a shower stall or above a bathtub. High-privacy glass block patterns are usually chosen for this application.

Project 2: Bathroom window. If you want to save money on windows above soaking or jetted tubs, the vinyl framed glass block window can be your answer. Obscure glass block patterns can eliminate the need for expensive window treatments. If you need full operability, an acrylic block window will be the best choice.

Project 3: Basement window. Security, privacy, and air flow are all important requirements when selecting a basement window. Glass blocks are cost-effective and easy to install. In the context of a basement, frameless glass block windows offer a better solution than framed windows for masonry-type foundations. Make your basement remodeling project stand out with frosted or colored glass blocks.

Project 4: Den window. Need to add light while still maintaining privacy? Consider adding the vinyl framed glass block window between cabinetry and a credenza -- it brings light into your den while providing privacy.

Project 5: Closet or dressing room window. Natural light is critical, and it can make an otherwise small, dark space feel bright and inviting. You might want to use a high-privacy block window higher up in the space, as a transom.

Project 6: Garage window. Do you like to do projects or hobbies or work on your car but find that your space is lacking in light? You can add light without compromising security by adding vinyl framed glass block windows to your garage.

Project 7: Kitchen window. As the kitchen gains prominence as the center of family life, homeowners want an airy, welcoming, well lit room that can accommodate cooking, dining, and entertaining. Brighten a dark kitchen with a glass block window backsplash, add glass block windows between your cabinets and countertops, or install them above exterior and interior doors as transoms. Many homeowners even use glass block to construct an island or bar as well.
---
7 Ways to Brighten Your Home with Vinyl Framed Glass Block Windows was originally published on News from the Block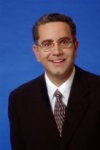 Mike Foti is President of Innovate Building Solutions – including Columbus Glass Block, Cleveland Glass Block, Mid America Glass Block, West Side Glass Block, Bath Doctor, Cleveland Design and Remodeling, and Cincinnati Design and Remodeling. Mike purchased the business from his father Joe in 1989 and set upon an aggressive growth path to expand the company both geographically and with new products and services that can add value to our customers' properties. Mike has authored over 70 articles on glass blocks, windows, doors, bathtub and shower liners, and remodeling. In addition Mike is the author of "News from the Block" -- a remodeling blog with tips and ideas for the nicest home or business on the block.
Website: innovatebuildingsolutions.com/