How to Use Glass Blocks in a Kitchen
Why should you design a kitchen that looks like everyone else's when you can jazz it up with a contemporary flair? When most people think about using glass blocks, they may most often picture them in a bathroom or basement setting, but glass blocks in your kitchen provide a focal point to make the room really pop. Here are three ideas to consider for using glass blocks in your kitchen.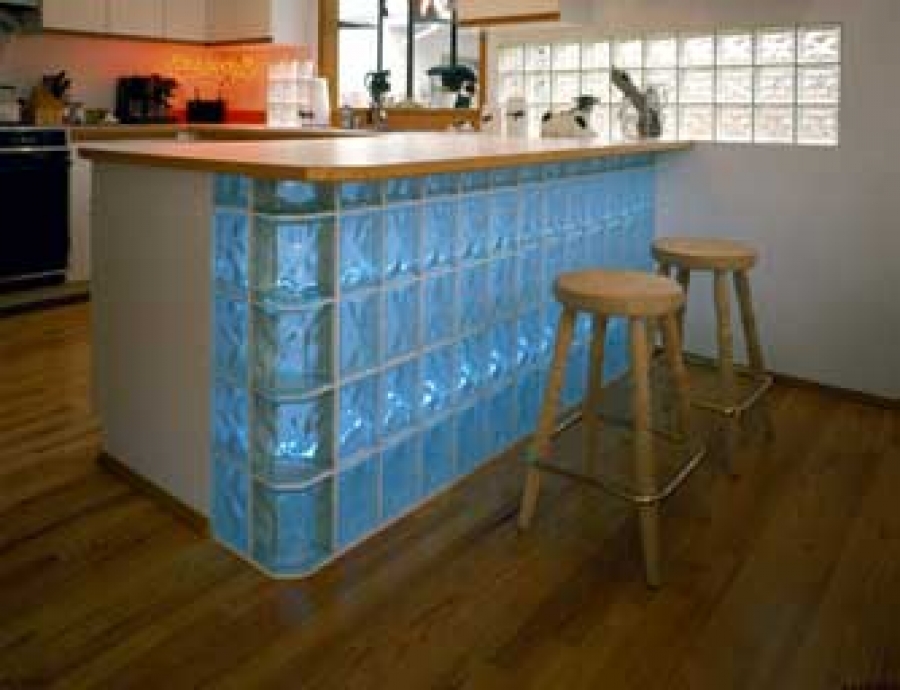 Three Great Ideas
Glass block bar. Probably the most popular use of blocks in the kitchen is for an island bar. Usually these bars are built with 40" of glass blocks (or are five blocks tall) and are finished with a granite, solid surface, or laminate countertop. For a dramatic appearance you can also use colored or frosted glass blocks or undermounted LED lighting to draw attention to the bar in the evening.

Glass block window underneath cabinetry. The counter space underneath your kitchen cabinetry no longer needs to be dark. Add natural lighting by installing a glass block window (or a series of smaller windows) in the area between the cabinetry and the countertop. The most popular sizes of these windows are 16" x 16" or longer vertical expanses of 40" x 8". For ease of installation you can use a vinyl-framed, nail-in type window as well for new construction or room additions. For a decorative touch consider adding design glass blocks: glass murals can even be fused into the blocks.

Glass block columns. Create a curved, hexagonal, or square column to either hold up a bar top or to create a design feature in the kitchen. These columns can be enhanced prominently with the proper lighting. They are very cool and stylish and will make your home distinctive.
---
How to Use Glass Blocks in a Kitchen was originally published on News from the Block.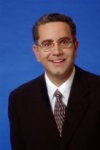 Mike Foti is President of Innovate Building Solutions – including Columbus Glass Block, Cleveland Glass Block, Mid America Glass Block, West Side Glass Block, Bath Doctor, Cleveland Design and Remodeling, and Cincinnati Design and Remodeling. Mike purchased the business from his father Joe in 1989 and set upon an aggressive growth path to expand the company both geographically and with new products and services that can add value to our customers' properties. Mike has authored over 70 articles on glass blocks, windows, doors, bathtub and shower liners, and remodeling. In addition Mike is the author of "News from the Block" -- a remodeling blog with tips and ideas for the nicest home or business on the block.
Website: innovatebuildingsolutions.com/