5 Bathroom Remodeling Design Trends and Ideas for 2013
Our rundown of 2013's best bathroom remodeling trends will help you update your home while adding value.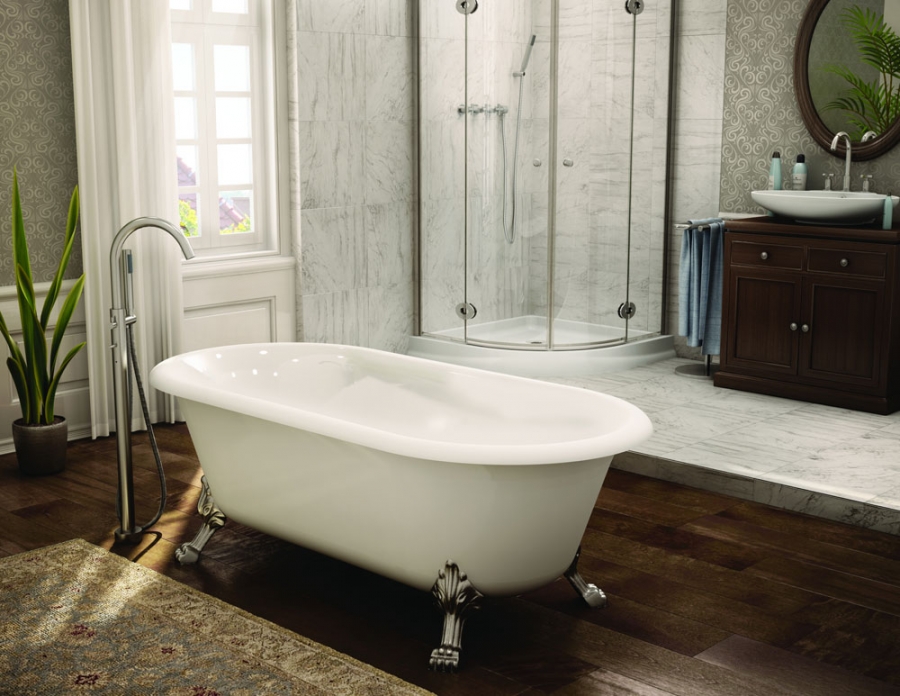 If you're looking for a way to ring in the new year in style, an excellent way would be to remodel your bathroom. Thoughtfully designing this space and using the right materials will make it stylish today– more importantly, it will make it work for your family for decades to come. Learn the top bathroom trends for 2013 below.
Trend 1: Showers that are built to last
Ditch the old soaking tub or Jacuzzi – nothing screams '80s style like a monster tub. 2013 is about the larger shower. Taking the place of the traditional tub and smaller stand-up shower, larger showers are practical and make better use of the space. When planning your bathroom remodel, consider an accessible shower with a barrier-free entry and slip-resistant tiles. To add more function, safety, and comfort. add a handheld shower, rain shower, and corner bench seat.
Trend 2: Low-maintenance quartz countertops
Although granite is still a common choice for bathroom counters, low-maintenance quartz composites are rapidly gaining popularity. They require minimal effort to clean and maintain (which is excellent in a wet space) and look great.
Trend 3: Incorporate the hot colors of 2013
One popular color for 2013 will be charcoal. This color blends well with chocolate, gray, and a bit of green. In addition, deep emerald greens are taking off in popularity and that's not limited to the runways. The fact that Angelina Jolie, Mila Kunis, and Catherine Zeta-Jones all wore emerald gowns for the Golden Globes Awards in 2011 may have pushed this color to the forefront. According to Leatrice Eiseman, Pantone's color specialist, "It's also the color growth, renewal, and prosperity – no other color conveys regeneration more than green. For centuries, many countries have chosen green to represent healing and unity."

Trend 4: Staying put
Baby boomers want to stay in their homes in longer. This has changed bathroom design greatly. The National Association of Home Builders now offers the designation of Certified Aging in Place Specialist (CAPS). CAPS designation holders can guide homeowners toward designing a cool bathroom space that will also serve them in the long run. (Safe bathrooms do not have to look like hospital rooms any longer, with products such as full-body driers, decorative grab bars, and well designed roll-under sinks now available on the market.) "Universal design" entails complete accessibility for people of all abilities and this buzzword is quickly becoming a watchword in new construction and remodeling.
Trend 5: Healthy homes and healthy living
Sustainability is not just a cool word anymore – homeowners are looking to use low-VOC materials to improve air quality and to create an environment free of toxins and harsh chemicals. More care will be taken during remodeling and new builds to ensure that projects are done responsibly, with long-lasting safe materials, to promote the health of residents.
What do you think about these 5 bathroom design trends and ideas? Please comment below.
Contact Cleveland Design & Remodeling (216-658-1270) or the Bath Doctor in Columbus (614-252-7294) for design ideas and estimates on bathroom remodeling. Cleveland Design & Remodeling has Certified Aging in Place Specialists to assist with a project.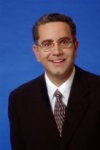 Mike Foti is President of Innovate Building Solutions – including Columbus Glass Block, Cleveland Glass Block, Mid America Glass Block, West Side Glass Block, Bath Doctor, Cleveland Design and Remodeling, and Cincinnati Design and Remodeling. Mike purchased the business from his father Joe in 1989 and set upon an aggressive growth path to expand the company both geographically and with new products and services that can add value to our customers' properties. Mike has authored over 70 articles on glass blocks, windows, doors, bathtub and shower liners, and remodeling. In addition Mike is the author of "News from the Block" -- a remodeling blog with tips and ideas for the nicest home or business on the block.
Website: innovatebuildingsolutions.com/