Architectural Woodwork Restoration
Architectural woodwork restoration is a process that improves or renews the condition of existing wood materials. The task of restoring architectural woodwork can range from a small-scale, simple task that a homeowner can complete, to a complex set of tasks requiring the services of a professional in order to ensure that historic preservation guidelines are met. Depending on the scope of restoration (as defined by the material condition), uses, and affordability, there are three types of restoration: cleaning, repair, and reconstruction.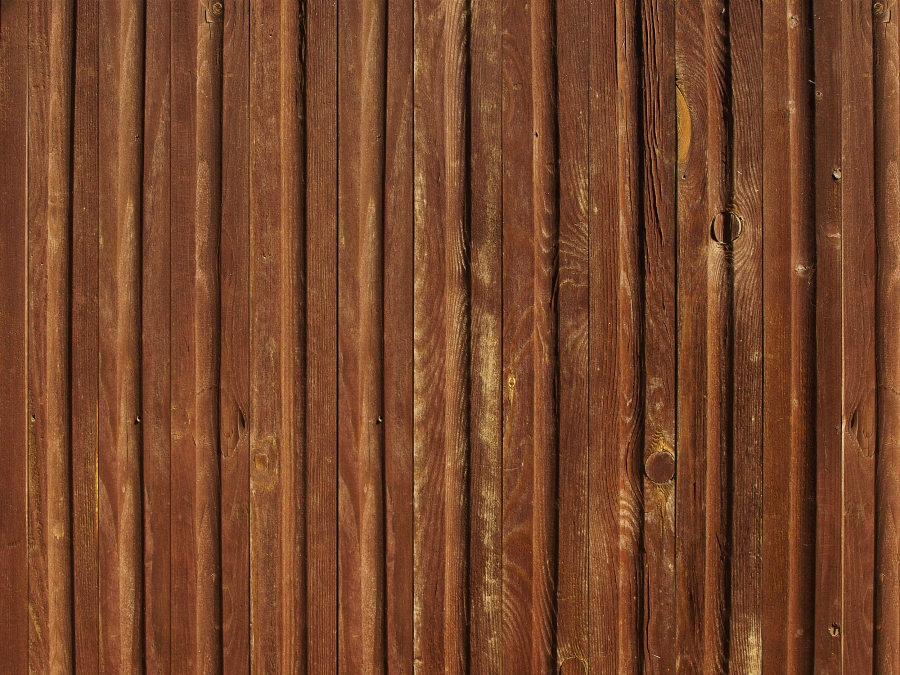 Cleaning
Wood materials (i.e., pews, mantels, stairs and railings, ornamental standing and running trim, and doors and frames) are usually finished with paint or stain. Over time the finish will become dull and will require attention. Cleaning eradicates dirt, dust, and stains from the surface of the wood, and in some cases the right cleaning product can renew the material's shine. There are many commercial cleansers on the market today, and an assortment of homemade solutions have been developed. It is important to understand prior to cleaning what finish you are working with and what effect the solution or cleanser will have on that finish.
Painted surfaces can have one of the following types of sheen, from low to high: flat, eggshell, satin, semi-gloss, or high-gloss. The higher the sheen, the easier the paint is to clean. To prevent wall damage, avoid the use of abrasive cleaners, scouring pads, and scrub brushes. Cleaning painted surfaces can typically be achieved by wiping the wood surface with a damp cloth. In some cases, you may need to scrub gently with a cloth and mild liquid detergent mixed with warm water. In either case it is imperative that you dry the surface after cleaning is complete.
Stained surfaces typically have a topcoat applied to protect the finish. The topcoat may be a natural oil, wax, polyurethane, or varnish, and each has varying recommendations for cleaning.


Natural oil can be cleaned with a lemon oil polish.
Wax can be cleaned with strippers, a mild solution of white vinegar and water, or lemon polish; however, cleaning will remove the wax and a new topcoat will need to be applied.
Polyurethane and varnish can be cleaned with a damp cloth.
Depending on the depth of carving or relief in the architectural woodwork, additional tools such as a small brush, fine steel wool, or hand tools may be required to clean it.
Care should be taken when cleaning

veneered products

, such as cabinets and wall panelings. Solvent cleaners should generally be avoided; diluted alcohol or ammonia may eliminate tough stains, but should only be used if explicitly recommended by the product manufacturer, as even these light solvents may damage some finishes. Lemon oil or polishes work well on low-gloss veneers. Laminated products can usually be cleaned with a cloth, mild liquid detergent, and warm water. It is good practice to regularly remove dust from architectural woodwork; when additional cleaning is necessary, consult with the manufacturer for their recommendations.
Repair
Over time, wood materials may become blemished with depressions or gashes; have separation between components; lose a knot, causing a hole; or have finish damage. Repair procedures address these defects, as well as any surface decay or damage that may be present. Repair can also rejoin original pieces that have become detached from one another.
Depressions or dents

can typically be raised with moisture. When moisture is applied to wood with a damp towel or steam is applied from an iron or similar device

for a sufficient duration of time,

the wood fibers will swell to a desired plane or shape. Sanding is often required to achieve a smooth, natural-appearing surface after the application of moisture. Often the moisture treatment will cause damage to wood finishes, and it could change the color of the wood; in either case, the material can be touched up and refinished.

Gashes on the surface, holes within the material, or separation of fibers

can be repaired by filling with wax, epoxy, inlay veneer, or lacquer lay-in.


Waxes can be soft or hard. Soft waxes are typically used to fill scratches and nicks by rubbing in; hard waxes are typically used on deeper gashes by melting in.

Two-part epoxy fillers are commonly used to fill large gashes or holes and to replace missing portions. When done properly, two-part epoxy fillers are similar in appearance to the original wood.

Inlay veneers are wood veneers of the same species, with the same color and grain pattern, cut to fit the damaged area. The veneers are glued, sanded, stained, and sealed.


Lacquer lay-ins are multiple applications of lacquer in a cavity. The lacquer will overflow from the cavity and be left to harden. The excess portion can then be removed with a sharp blade, and the area can be smoothed.
Refinishing is mandated when the wood has a sticky finish or damage such as flaking, cracking, or darkening. Refinishing requires removal of the old finish, preparation of the bare wood surface, and application of new finish. Stripping the old surface can be accomplished with chemical strippers and an assortment of hand tools. The bare wood surface may have some damage that will require patching and filling or even wood bleaching. Then the wood can be hand-sanded in multiple steps with varying sandpapers (80 to 240 grit), and a new finish can be applied to the surface.
Reconstruction
Reconstruction uses new materials to replace unrepairable damage to original materials. Reconstruction may be as simple as finding a matching wood piece; however, as in the case of most older, custom, period style architectural woodwork, reproduction may be required. With today's technology, reproduction may be done by using composite materials that are formed or profiled to match the original wood material. Depending on what type of material is used, the new portion can be reattached with standard fasteners or adhesives.

The Buildipedia research and writing staff consists of dozens of experienced professionals from many sectors of the industry, including architects, designers, contractors, and engineers.
Website: buildipedia.com/
Latest from Buildipedia Staff