Throughout May and June, Madrid is hosting one of the most prestigious yearly design events in Europe, Casa Decor.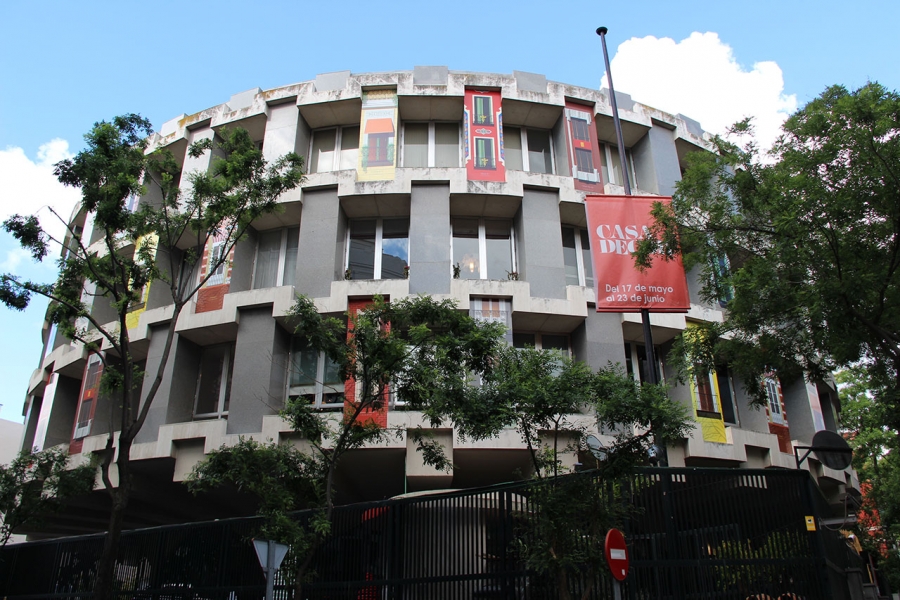 Celebrating 21 years of the Spanish interior design event this year, Casa Decor provides a unique platform to showcase the latest trends in home design. At its heart, however, the month-long event works to promote a true collaboration between three principal design verticals: individual designers, commercial agencies, and the general public. Normally taking place in discarded buildings renovated just for the event, Casa Decor's unique atmosphere stems from its ability to house the most contemporary of interior design inside obsolete and aged structures.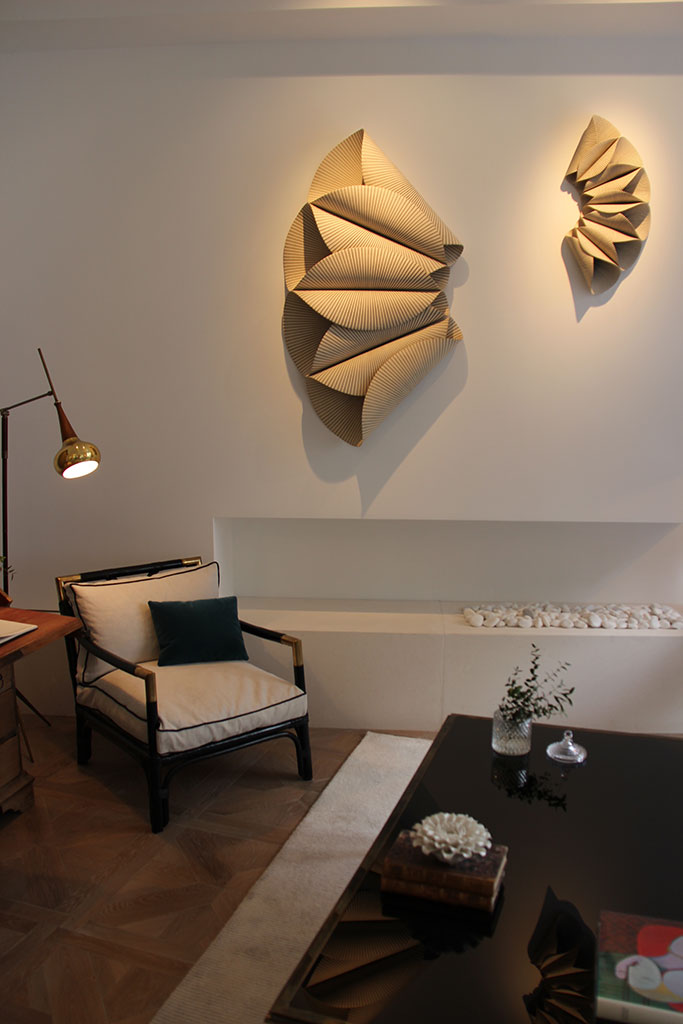 According to the event press statement, "The singularity of this project is not just its prestige, quality, and uniqueness; it is the possibility offered to all sectors of society of a joint effort to develop living solutions to make our living spaces and our cities a more comfortable, sustainable and healthy place to live." The collaboration among landscape artists, architects, interior designers, commercial design companies, and art galleries provides a chance for new and up-and-coming artists to create spaces showcasing the latest tendencies in interior design. As for the public, they get open access to wander through the newest trends in color schemes, accessories, products, furniture, styles, electronics, domestic appliances, etc.
This year, Casa Decor is taking place in a building as unique and nostalgic as some of the designs themselves, the former British Embassy headquarters in Madrid. A few years ago, the British Embassy was moved to a more modern office space, leaving the original building empty. Thankfully, this abandoned circular building provided more than enough space for this year's Casa Decor. The almost 4,000 square meter building offered enough room to house 52 individual spaces for over 80 design professionals and 60 commercial firms to showcase their most innovative works. Individual offices were turned into designer's displays and the rest of the building was put to use as well and features gardens, workshops, and dining and lounge areas.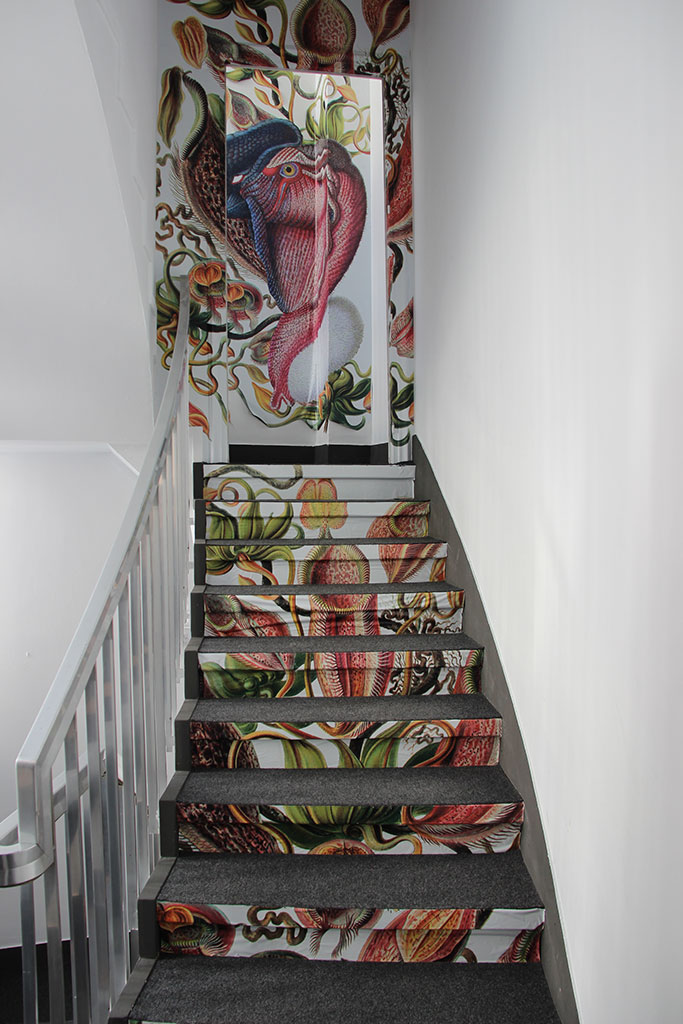 As varied as all of the designs were this year, a few common themes arose throughout the expo. As always, space efficiency was a popular motif, along with the use of deep, rich colors. Sixties-era nostalgia was quite popular throughout the expo, at times creating the feeling of walking through a Mad Men set. While some displays were a bit subdued and "safe," many designers chose a playful blend of modernity with whimsical features like feather-covered lamps, liveable tree houses, and gold-plated walls. Emerald blue seemed to be the big color this year and, as always, bold prints were a favorite throughout the exhibit.
Many designers showed an ability to create versatile and contemporary design despite the constraints of designing for compact spaces. One particularly space-efficient showcase was by Miguel Crespo Picot, Javier Guzmán Benito, and Sixto Martín Martínez. Their "Perimetro" display combined an airy color scheme, mirrored ceiling and chain link "walls" to separate space without closing in the confined area.
While most of the designers went with an avant garde style, a few artists shunned the contemporary for the renovated or repurposed. Marie Magnol y François Magnol's Artist Café shows how to create furniture and lighting using old instruments, repurposed appliances, and leather pieces.
In addition to the design and decoration expos, the event offers a long list of activities and workshops on a variety of topics for adults and children. Workshops on origami, cocktail making, flower arranging, macaroon baking, sushi lessons, and face painting promoted community participation between the public and the professionals.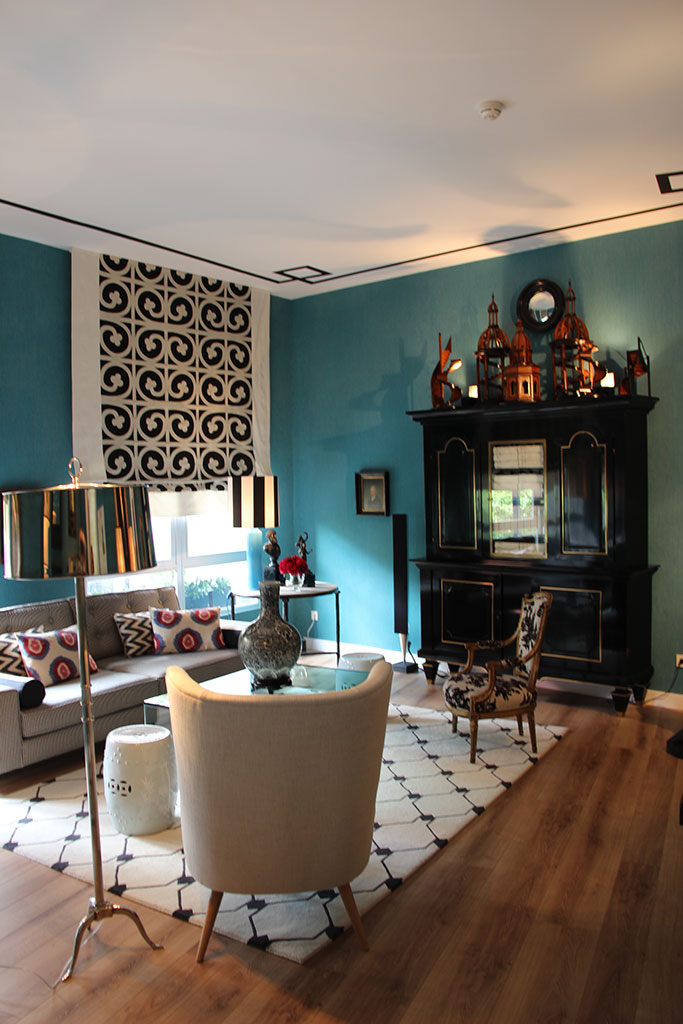 Since its inception, Casa Decor has committed to repurposing abandoned or underutilized buildings that are part of the local urban heritage, historically and architecturally. The event starts off by finding and restoring an empty building that can provide enough space for the organization's needs. However, along with the restoration process, organizers place a strong focus on breathing life into the surrounding neighborhoods for the long term. Proper measures are followed so that the building can continue to be used as a multi-purpose space after the event. Additionally, Casa Decor has a team dedicated to the event's environmental impact and encourages ecological and sustainable construction products during the event.
Casa Decor's first event took place in 1992 in an old Spanish convent under the motto, "Decoration makes miracles." Twenty-one years later and that same energy still applies to the event's local impact, not only in terms of design and community involvement, but also in terms of sustainable integrity.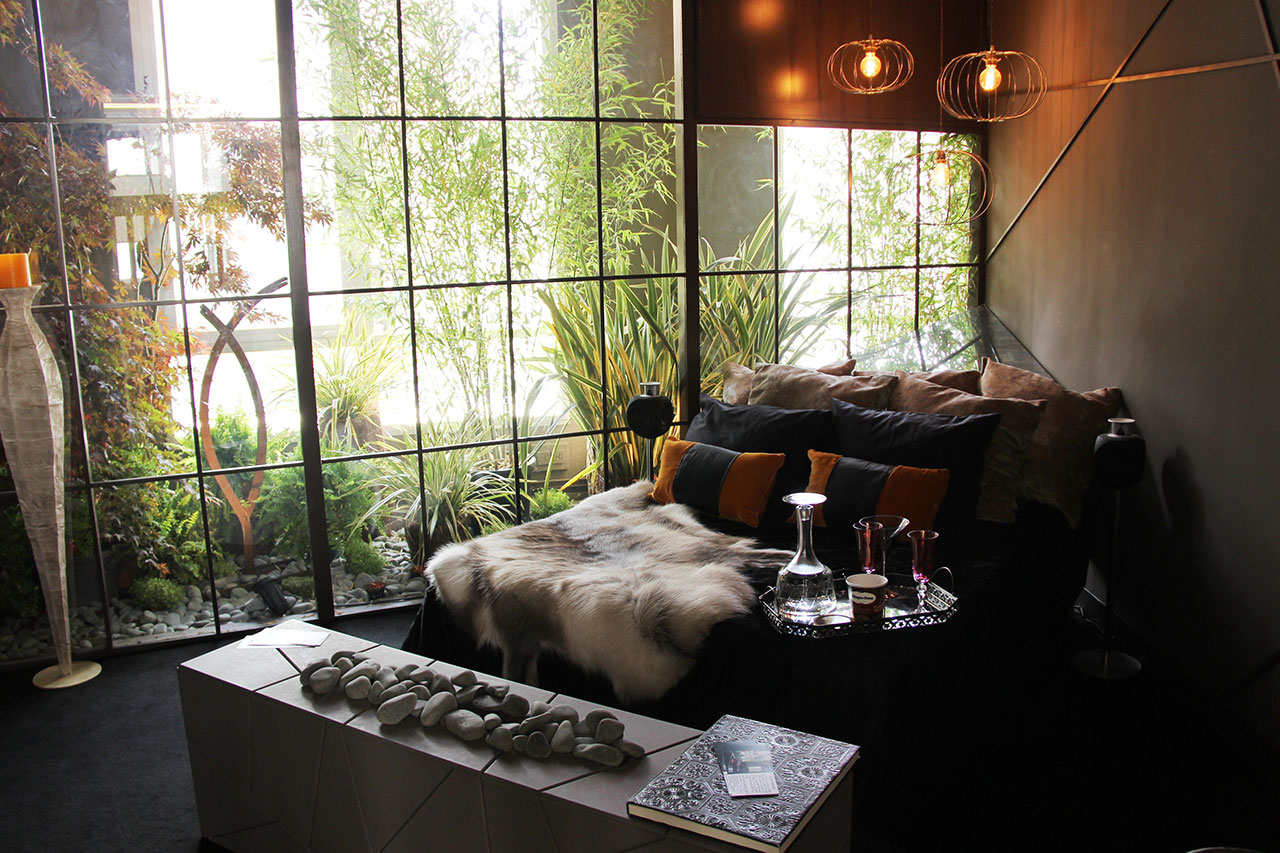 Nicole graduated from Georgia State University with a Post Graduate degree in Spanish to English Translation and a B.A. in Spanish and International Business. Presently living in Madrid, Nicole works as a freelance writer and translator and enjoys traveling around the Iberian peninsula taking photos of Spain's rich blend of historic and modern architecture. Her articles and photos have been published in various trade publications and websites.
Website: www.passtheham.com/
Latest from Nicole Jewell