MulvannyG2 Architecture Designs Self-Sustaining Gashora Girls Academy in Rwanda
A conversation between two Seattle women sparked action that is now changing the lives of hundreds of young women, as well as a country. Suzanne McGill and Shal Foster founded the Rwanda Girls Inititative and, in partnership with MulvannyG2 Architecture, built a school that is now in its second year of operation and is providing a replicable model for future educational development.
During a marathon training run in 2008, two longtime friends and moms from Seattle began talking about the high-quality educational opportunities available to their children simply because they were born in the United States. The conversation eventually led to a discussion about Africa, a continent where only 13% of young women achieve secondary education due to poverty, lack of opportunity, and obstacles such as household chores and safety concerns. Suzanne McGill and Shal Foster began to wonder: What can we do to make a difference and help to provide educational opportunities for these young African women?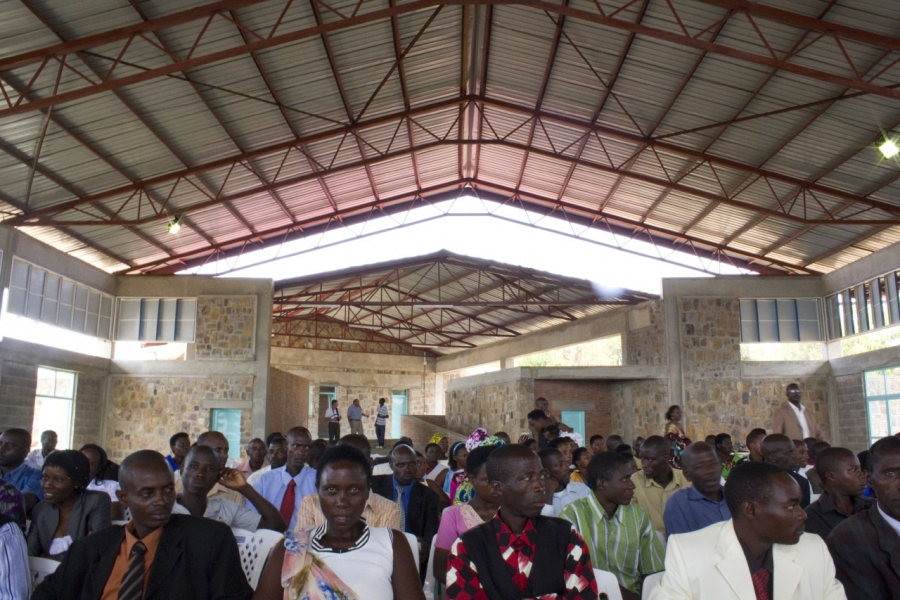 Soon after the initial conversation, McGill and Foster conducted several months of research and took a fact-finding trip to Africa. After studying the relationship between education and economic development, the women were convinced that building a school would not only impact the lives of children but also improve a community and help to break the cycle of poverty within a country. With an emphasis on building an educational infrastructure that is focused on partnerships and strong connections to the local community, McGill and Foster ultimately selected Rwanda as the location for the first school and founded the Rwanda Girls Initiative (RGI). Rwanda was chosen based on its significant progress toward rebuilding and healing after the devastating genocide of 1994, its pervasive spirit of hope, its stable government leadership, and its commitment to education.
"Our goals were to design an economically and environmentally self-sustaining school campus, to embrace Rwandan culture and complement its existing architecture within the design, and to create an ideal learning environment that could easily be replicated elsewhere." – Kirsten Clemens, architect with MulvannyG2
In 2008, RGI partnered with MulvannyG2 Architecture on a pro bono basis and began the process of designing, developing, and building an all-girls boarding school that would provide students with a high-quality education, nutritious meals, emotional support, access to healthcare, and a supportive learning environment to ensure their future success.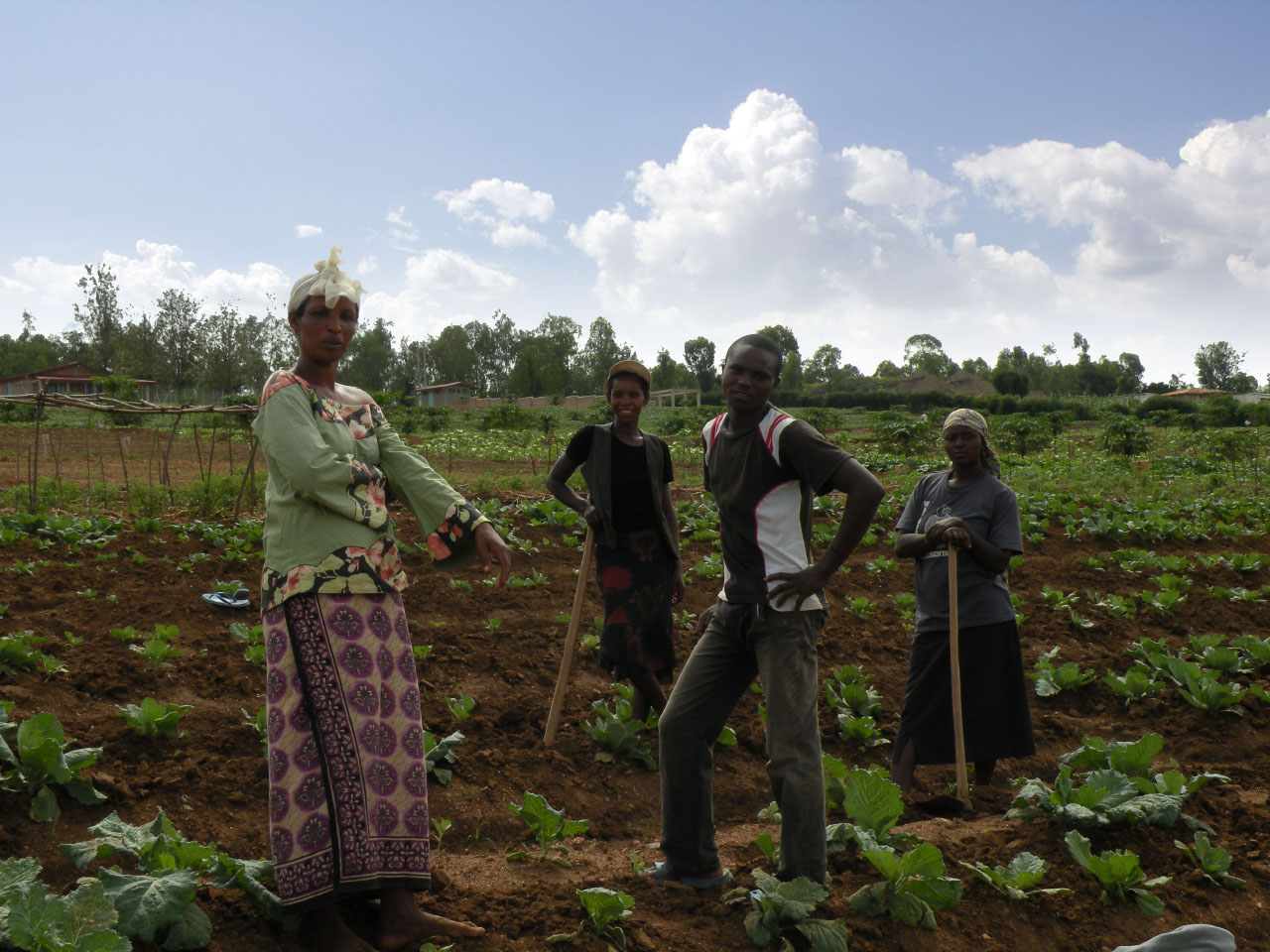 "MulvannyG2 was honored to partner with RGI on this project and to put our volunteer hours toward such a worthwhile and significant endeavor," says Kirsten Clemens, architect with MulvannyG2. "Our goals were to design an economically and environmentally self-sustaining school campus, to embrace Rwandan culture and complement its existing architecture within the design, and to create an ideal learning environment that could easily be replicated elsewhere."
In February of 2011, amidst a warm welcome from the community and hundreds of supporters, 90 women between the ages of 15 and 18 became the inaugural class of the Gashora Girls Academy. Overlooking Lake Milayi, the inviting campus features classrooms, science and technology labs, a mixed media center, dormitories, a community center, a gymnasium, sports fields, a dining hall, and approximately 11 acres of agricultural farmland that is being used to help to fund the school and support the local community.
When selecting the site, designing the layout of the campus, and planning the infrastructure, MulvannyG2 focused on three aspects of the project that were critical to the long-term success of the Gashora Girls Academy: community acceptance, environmental sustainability, and the production of agricultural crops that would not only help to feed the students but also create an ongoing source of income to help to fund the school's operations.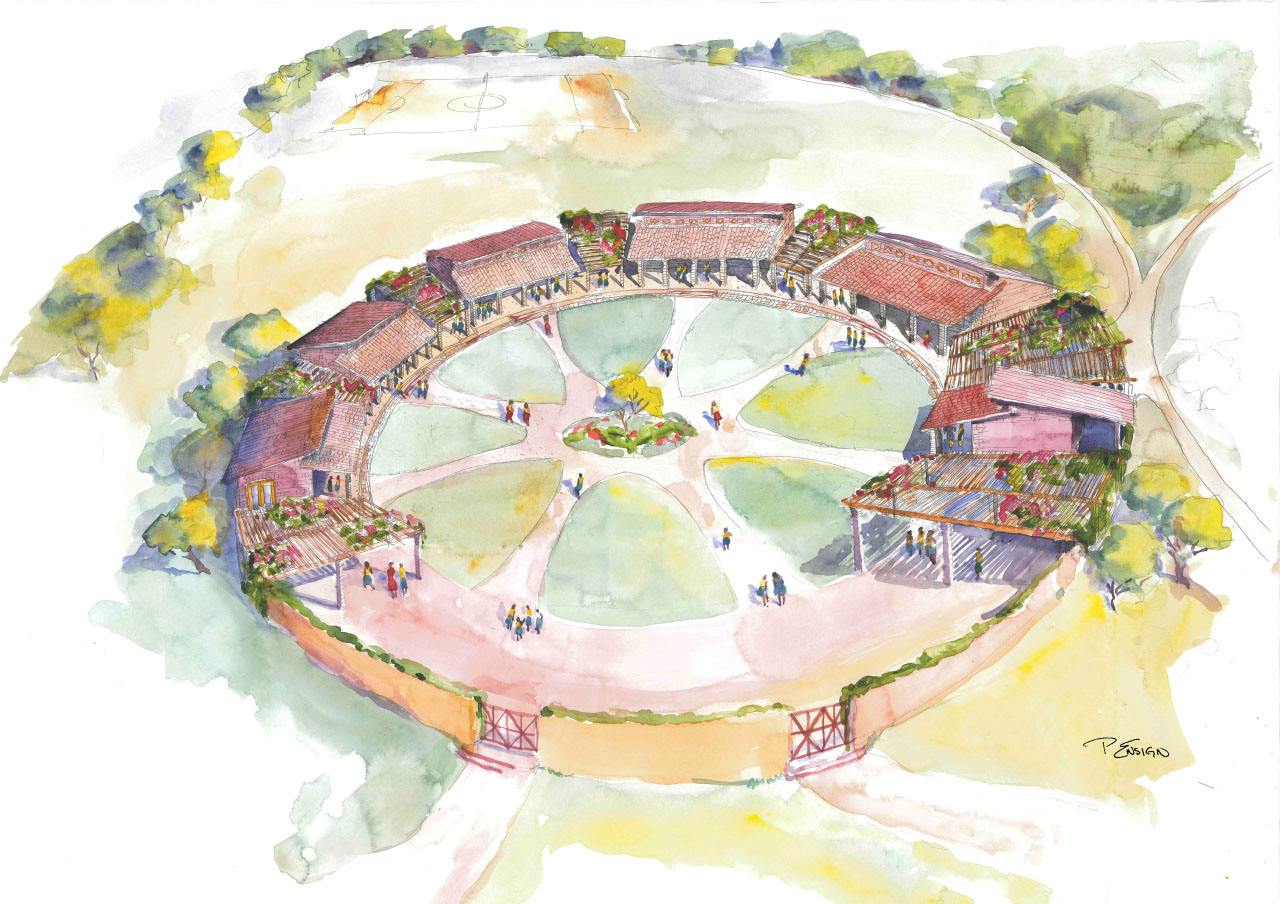 According to Clemens, it was important for the Gashora Girls Academy to be accepted by the local residents and for the campus to become an integral part of the community. Therefore, the first building constructed on the property (and the most visible building on campus) is a community center that is being utilized for gatherings, weddings, celebrations, school functions, and educational classes. "The community center has been well received, and the local residents and the government have been extremely supportive of RGI's efforts to provide secondary education for women in Rwanda," says Clemens.
In addition to fostering a sense of community, Clemens says that MulvannyG2 was conscientious about creating sustainable structures that require minimal energy and maintenance. "To challenge the cultural preference for gable roofs, which limit luminance, we constructed the classrooms using cement blocks topped with extended shed roofs. We placed louvered glass in the clerestory space and vent block along the low and high sides of the structure, providing natural light and ventilation," she says. "The buildings require minimal energy due to the design of the structures and Rwanda's consistent year-round temperatures."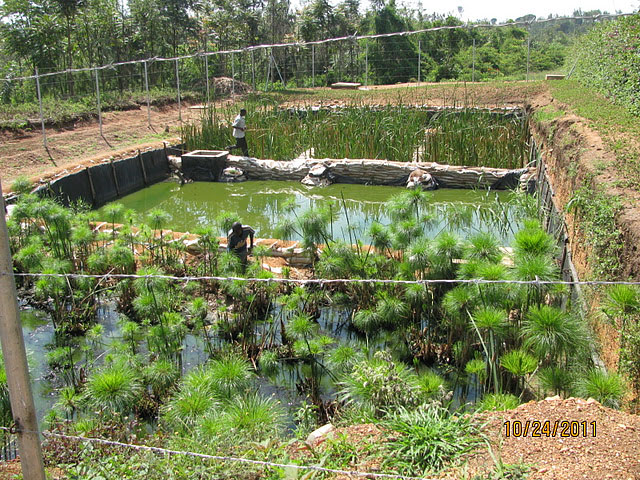 Other sustainability features include the use of local materials and labor; living walls of trees and vines, which create a natural security wall around the campus; the development of a waste management system that utilizes nearby marshland as a source for bio-filtration; and multiple rainwater collection cisterns that collect rainwater for re-use in the irrigation system, showers, and restrooms.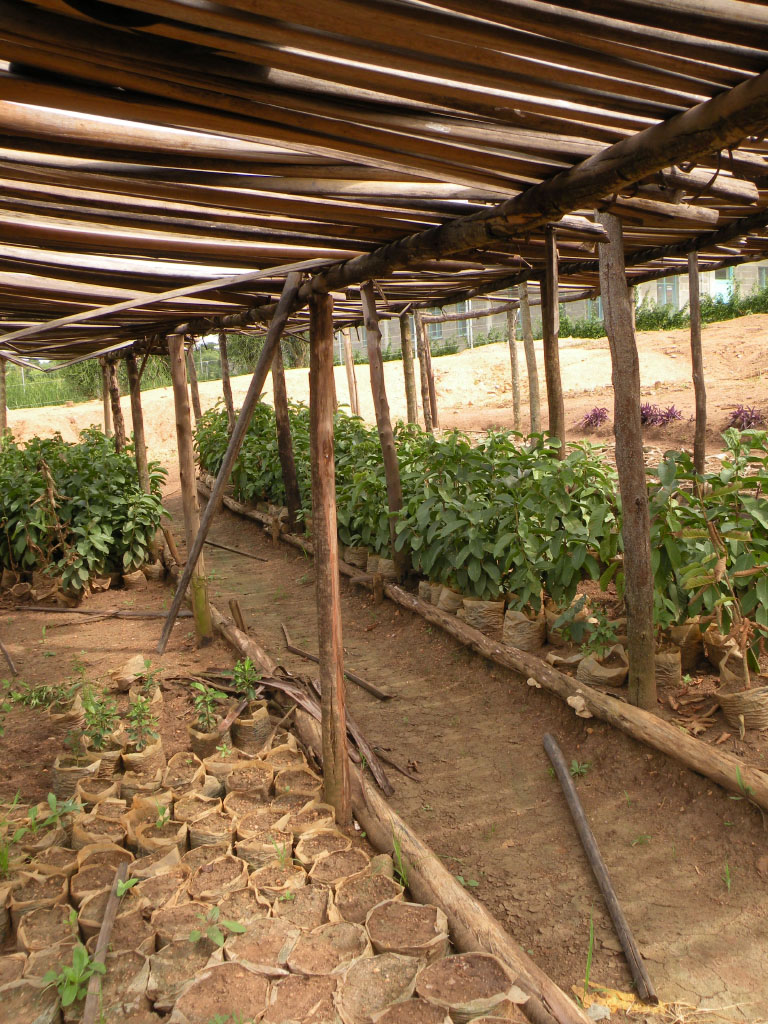 Yet the most sustainable feature of the property is its income-generating 11-acre garden, planted with tomatoes, papaya, pineapples, and other crops. In order to develop an agricultural system that would thrive in the Rwandan climate, RGI and MulvannyG2 enlisted the help of Ralph Coolman, Ph.D., Associate Director for Community Collaborations for Washington State University's International Programs Research and Development, who assessed and implemented the agricultural aspects of the project.
"The farmland is being used to nourish the students, and crops are being sold to restaurant owners and members of the local community," says Clemens. "It is also being used as a teaching tool to help educate the community on successful agricultural practices, such as how to care for soil, how to use natural pesticides, and how to compost."
Now in its second year of operation, the Gashora Girls Academy has already doubled in size and is currently serving 180 students and countless members of the community. "We learned a lot as a result of collaborating on this project with multiple experts, the Rwandan government, and local contractors," says Clemens. "The final outcome is a wonderful melding of culture, design, and functionality that will impact the lives of future generations."
If you would like to donate to the Rwanda Girls Initiative, or sponsor a girl, visit the RGI website.

Lisa Taylor is a freelance writer and marketing consultant. She has more than 16 years of experience as a communications professional and has worked with a variety of companies in the home products and building materials industry. Originally from Memphis, TN, Lisa earned a BA in Journalism from the University of Memphis in 1995 and a MA in Journalism from the University of Memphis in 1997. She spent the first 11 years of her career working in account service for Memphis advertising agencies Thompson & Company, Oden Marketing & Design, and Carpenter/Sullivan. Lisa then spent five years in Nashville, TN, with The Buntin Group, an Adweek Top 100 U.S. advertising agency, and Louisiana-Pacific Corporation, a leading manufacturer of building materials. Lisa currently lives in Denver, CO, and is Principal/Owner of Wazee Marketing.
Website: www.wazeemarketing.com
Latest from Lisa Taylor Minor