Preserving Sustainability
We are fortunate to live in a time when the phrase "the greenest building is the one already built" is starting to catch on and hopefully becoming commonplace in the building industry. The proof is undeniable, but changing the way we do business never happens quickly. As we move toward the goal of building more sustainably, we must alter the way we view the built environment and make it easier to preserve the buildings already standing and discourage sprawling, disposable development.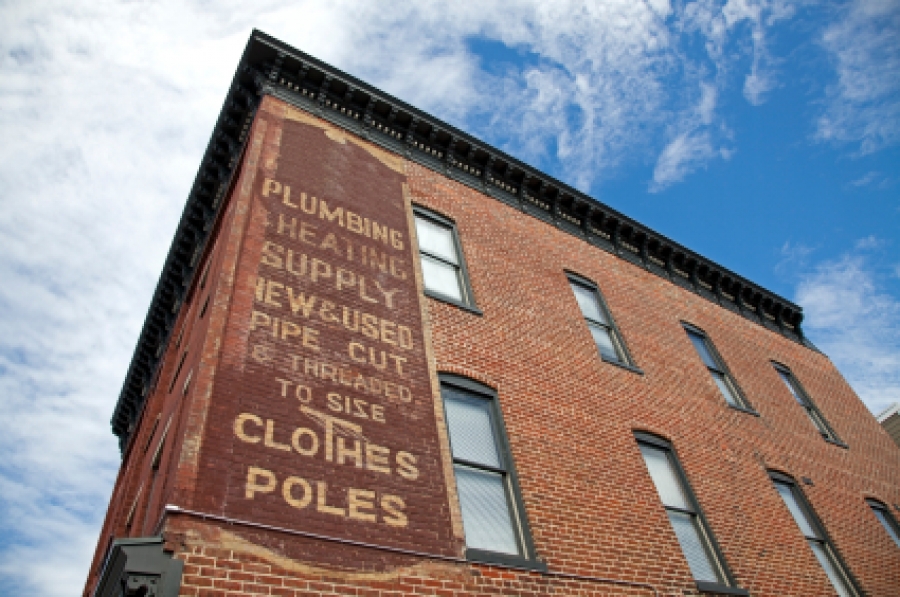 Since the sustainability movement has entered our consciousness, there has been a disconnect between building green and preservation. The oft cited example of Donovan Rypkema, principal at Place Economics, is that under LEED guidelines a project gets as many points, 2, for adding a bike rack as it does for reusing an existing building. Fortunately the U.S. Green Building Council (USGBC) recently adopted LEED®-EB as a guideline for working with existing buildings. While this is certainly a step in the right direction, it does not go nearly far enough in addressing the challenges and opportunities of working with historic buildings. Undeniably, fascinating projects are being developed in greenfields around the country, pushing the boundaries of sustainable development, but these projects miss the mark of being truly green. Developing raw land, no matter how environmentally friendly the process, will never be as green as renovating an existing building. New construction requires new infrastructure and ultimately leads to decreased green space, increased car trips, less walkable communities, and a less sustainable environment.
The Infrastructure Is Already in Place
One of the greatest benefits of utilizing existing buildings is that the infrastructure is already in place. With municipal budgets constrained and lending institutions hesitant to fund development, projects that utilize previous investments make fiscal sense. In the case of downtown buildings, so much of what is necessary to make a building functional already exists. These buildings are on active streets, the utilities are already functional, the walls are already standing, and the potential users of the building live in close proximity. This reduces the cost for the municipality and taxpayers, who often pick up the tab for new infrastructure, as well as the developer, who has the existing building envelope to redevelop instead of starting from scratch.
Forty-eight percent of all greenhouse gas emissions are attributed to the construction, operation, and demolition of buildings. Too often we focus on environmental offenders that aren't nearly as significant in impact as the building industry. Considering those three components, preservation should be viewed as a simple and pragmatic solution. Embracing preservation negates the need for demolition and saves millions of tons of construction materials from landfills. Preservation also reduces the need for new construction and again reduces our impact. Using a calculator from thegreenestbuilding.org, one can determine the environmental impact of demolishing a building and constructing a new one. Using a typical downtown, 15,000 sq. ft., mixed-use brick building and replacing it with something similar, we can see that the the total tear-down embodied energy is 49,432,500 million BTUs (the total energy spent in the production of a building, from the manufacture of materials to their delivery to construction). The total tear-down and construction debris is 127.65 tons. The energy lost and spent is equivalent to 429,848 gallons of gas, and it would take the average adult individual 1,581 years to produce the equivalent amount of trash. While recycling bottles and cans or carpooling are important, they garner a considerably large amount of attention while having relatively little impact compared to the preservation of buildings.
It is easy to understand why preservation cuts down on demolition and new construction waste as well as greenhouse gas emissions. The focus tends to be on operations, and it is generally accepted that a renovated building could never achieve the efficiency standards of a new building. This is simply not true. Existing buildings are great candidates to be retrofitted for environmentally friendly systems.
Why Local Matters
Historic buildings were commonly constructed with the local environmental conditions in mind, since in earlier times heating and air conditioning systems did not exist. These buildings have many inherent features that add to their environmental friendliness. Buildings in the northern part of the country were constructed with thick masonry walls that insulated the building from the seasonal temperate shifts by using passive methods whereby the heat and cold were stored within the mass of the wall. Buildings in the south employ such features as deep overhangs to increase shade or keeping windows on a north/south orientation to reduce direct sun. Simple features such as awnings and shutters also make a considerable impact on the amount of heat retained or blocked.
The building industry will be completely reshaped in the coming years by the integration of sustainability practices at every level. We will see every facet of the industry overhauled as we consider the long-term effects of how the built environment affects the the land, our cities, and our lives. We must rethink what we demolish, what we construct, and how buildings operate. Preservation plays a monumental role in the life cycle of our buildings and our communities. Attempts to build more sustainable buildings and cities that do not integrate preservation practices will not be deemed sustainable at all.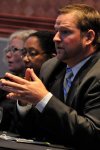 Jeff attended Ohio Wesleyan University where he received his bachelor's degree in economics management. While working in historic tax credit real estate development In Richmond, Virginia, Jeff completed his Masters of Urban and Regional Planning at Virginia Commonwealth University with a concentration in urban revitalization. Prior to becoming the director of revitalization at Heritage Ohio, he worked as the director of the Lancaster Special Improvement District. Jeff is a graduate of the National Main Street Center Certification Institute; a frequent presenter on local resource based economic development and has participated on resource team visits around the country and internationally.
Latest from Jeff Siegler