Managing Facilities and Real Estate
Michel Theriault understands the working environment that facility managers face daily – the technical challenges and opportunities within their facility management organizations and additionally the relationships and business dynamic beyond the facilities management staff. Many facility management resources offer the latest technical insights and maintenance strategies, but Theriault's book takes on facilities management business aspects not often addressed in this field. Managing Facilities & Real Estate clearly stands out in this regard. It offers rare and valuable business advice for facility managers using practical and easy-to-read terminology and graphics.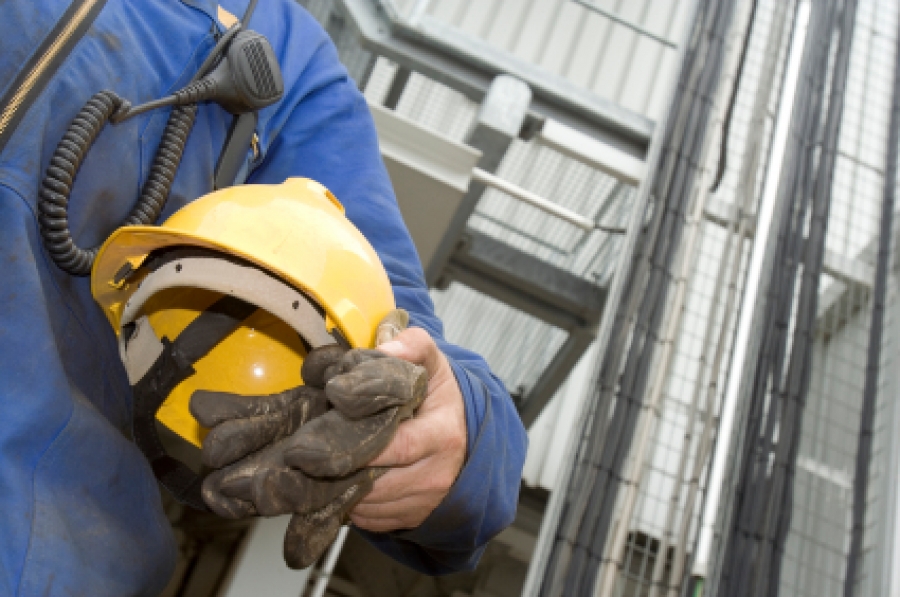 Theriault begins with how to promote facilities management missions with customers and organizational leadership. This includes communicating with stakeholders outside of the facilities management staff, and benchmarking performance. Implementing various tools, including facilities management software is discussed next, as well as how to improve performance and customer service. This includes the considerations involved in outsourcing facility management services. He offers important insights on facility cost allocation and adopting a life-cycle view for a better perspective on facility management costs. For example, initial construction is 15% of a building's average total cost during its lifespan, but that 15% unfortunately receives the most decision-making influence.
There are ten focus areas of the book: Management & Leadership, Strategic Management, Communicating to Influence, Using FM Systems, Procuring Services, Outsourcing FM Functions, Getting Performance, Customer Service, Costs & Productivity, and Reference Information.
---
We've partnered with Michel Theriault to share some excerpts from Managing Facilities & Real Estate, beginning with highlights from Chapter 8, "Conducting a Health Check" from his Strategic Management module which is below.
A Health Check is a valuable tool that helps you look critically at your department and identify whether your Facilities Management (FM) operations are as efficient and effective as possible and identifies things you can do to enable you to serve your corporation's core needs better.
As the FM department of an organization, you have less opportunity for exposure to other methods, procedures and latest practices in FM since you don't have peers in your organization to interact with and learn from. Moreover, the supervisors and other senior members of your organization may not have relevant knowledge and experience in the FM profession, so they won't be sources of guidance. Here, you are the sole champion and sole knowledge source for FM in your organization.
What is a Health Check?
A Health Check tells you whether your organization is efficiently and effectively delivering the services and results your organization needs for its core business success. You can use it to compare how you are doing against benchmarks that including leading practices.
A Health Check comparison is typically applied to practices used by leading organizations. It gives you the information to assess whether your practices match your organization's requirements and priorities, or whether other practices should be carefully assessed and considered for implementation.
It should deliver clear, easily actionable information you can use to identify and prioritize strategies for your operational delivery of facility or property management services. You can do a Health Check regardless of the size of your organization or your responsibilities and scope.
How Can I Do a Health Check?
Conducting a Health Check on your operations involves a number of different components. It's important to go beyond a superficial assessment that may lead you towards initiatives that don't match your company's strategic objectives. Implementing leading practices just because someone else is, or making changes because basic benchmarking indicates you should, can be counter-productive.
This is the main problem most facility managers face. To know whether you are doing the right things, you need to know what your corporation's core business requires and then compare how you deliver it with others. Comparing is not easy. It takes time and must be done carefully to avoid incorrect comparisons that lead you to conclusions that are not right for your organization.
For your Health Check, here are five key steps:
Step #1: Establish Core Business Requirements
Regardless of whether your organization rents or owns its properties and regardless of your industry, it has requirements that if met, will improve its chance of success in the competitive marketplace.
The FM department supports these requirements and helps the company be successful in its core business.
Establish a clear understanding of your impact and importance to the organization's core business and use that information to help you evaluate and then prioritize your initiatives.
Step #2: Benchmarking
Benchmarking requires a cautious approach because accurate comparison is not as easy as it seems and using averages provided in published benchmarks can result in wrong decisions. You may end up comparing things that are completely different.
Step #3: Leading Practices Checklist
The following checklist includes leading practices from some of the largest FM organizations. It identifies areas where your current practices match leading practices and identifies where gaps exist in your current organization or operational models. Use it to assess the high-level aspects of your operations from a process and procedures perspective and to identify areas where you may be lagging and should focus your attention.
Asset Management: You regularly review property condition using formal processes. You integrate results from this and your FM system into your capital and maintenance plans.

Communications: You use newsletters, emails, meetings, etc., in a planned and controlled way to communicate with occupants.

Customer Service: You have policies and procedures in place to deal with customer/occupant communications and issues. You measure satisfaction, develop and implement corrective plans. You have telephone and internet based coverage 24/7 for emergencies and requests.

Emergency Management: You have written plans for dealing with emergencies and issues, including disasters, accidents, and business recovery.

Energy Management: You actively manage energy with formal initiatives, including communications, projects, studies, project standards, etc.

General Management: You develop annual plans to address issues, set initiatives and targets, including facility plans, asset and capital plans, staff training and communications.

Lease Management: You have formal processes and resources to scrutinize lease charges from landlords and property tax.

Maintenance Management: You have a computerized system that tracks assets, plans preventive maintenance, tracks corrective maintenance and demand work orders and provides reporting for management, compliance, and performance.

Performance Management: You have quantifiable measurements of key deliverables and processes for suppliers and in-house staff. You have a formal process and measurement framework that drives improvements.

Quality Assurance: You have a formal quality assurance process in place that ensures consistent processes and procedures, results are monitored and compliance audits performed. Mechanisms are in place for continuous improvement.

Staff Development: You annually review, recommend and implement training for your team to stay current and develop your staff. You participate in associations and subscribe to related publications to stay current in the industry.

Standards: You have standards to minimize costs and ensure consistency for space layouts, furniture, fit-up and capital or base-building projects.
Step #4: Detailed Evaluation
The next step is a full evaluation of the key areas identified in the checklist. But checking off an item doesn't mean it shouldn't still be evaluated. This simply provides some direction on priorities.
Step #5: Take Action
Use the results from your FM Health Check to develop a strategic plan and an implementation strategy. Break the plan into manageable parts and implement the necessary changes or, if necessary, develop compelling business cases to sell your changes within the organization.
Prepare your organization for the possible outcome, which may include organization changes, business cases for new systems or developing/implementing new processes or activities. These things take resources, so be ready to develop a strong business case and sell your change.
Summary: 5 Steps for Better Health
In summary, you can use the following five key steps to assess and improve your FM organization's effectiveness and success:
Core Business: Identify how you contribute to your company's core business and use this knowledge in your assessment.

Benchmarking: Use this to identify areas to focus on. Even if you exceed the averages, you need to assess them unless you are the leader.

Checklist Assessment: Start with a quick checklist to identify areas where you don't have leading practices and use this information along with the core business and benchmarking results to focus your assessment efforts.

Evaluation: Do an evaluation of the processes, systems and resources involved in the areas which you identified as priorities. The results should include recommendations on things that need improvement.

Take Action: Don't wait, develop a strategy and business case, sell the changes to your senior management and implement for better results.
---
Michel Theriault is the author of the new book "Managing Facilities and Real Estate." He is an independent consultant providing strategic and management solutions for Facility Managers. He has many years of experience in all areas of FM, including operations, performance management, change management, customer service, service level definitions, outsourcing, and RFP's. He authors a blog at thebuiltenvironment.ca and recently started a new website for FM surveys and research at www.fminsight.com. He welcomes your comments and feedback at michel@strategicadvisor.ca or strategicadvisor.ca.

Andrew Kimos completed the civil engineering programs at the U.S. Coast Guard Academy (B.S. 1987) and the University of Illinois (M.S. 1992) and is a registered Professional Engineer in the state of Wisconsin. He served as a design engineer, construction project manager, facilities engineer, and executive leader in the Coast Guard for over 20 years. He worked as a regional airline pilot in the western U.S. before joining the Buildipedia.com team as Operations Channel Producer.
Website: buildipedia.com/channels/operations
Latest from Andrew Kimos