Q&A with Charles Marohn of Strong Towns
Charles Marohn, a thought-leader in the dialogue about building and maintaining financially strong and resilient towns, discusses his views on sustainable cities, market forces, and how a pragmatic approach to urban planning beats more ideological ones.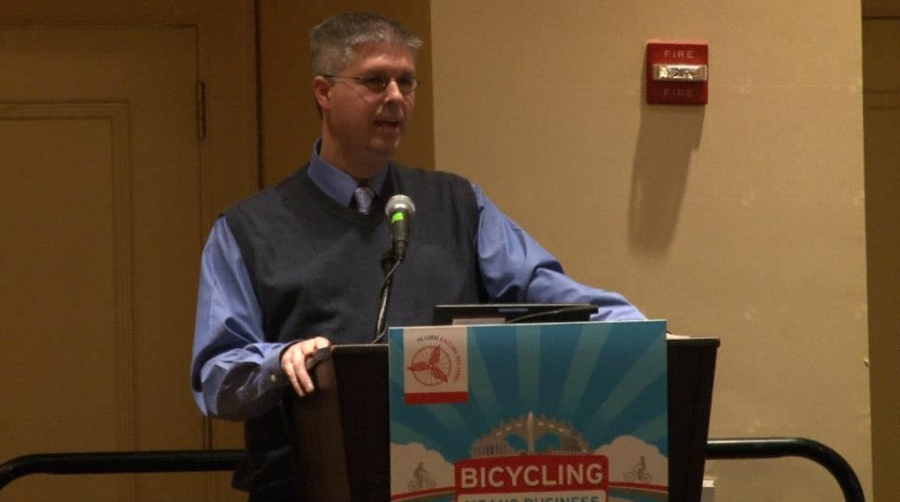 Marohn came to his position as Executive Director of Strong Towns with a background in municipal engineering (PE), licensed in the State of Minnesota, and as a member of the American Institute of Certified Planners (AICP). He is the author of Thoughts on Building Strong Towns (Volume 1), the primary author of the Strong Towns blog, and the host of the Strong Towns Podcast and See it Differently TV. Here he speaks to us about how government is causing economic stagnation and decline along with land use practices that force a dependency on public subsidies. His fiscally conservative view may serve as a counterpoint for our Q&A with Emily Talen.
Question:
I've read your Strong Towns blog, which most liberals would agree with, and yet I understand you're a conservative Republican – could this possibly be true?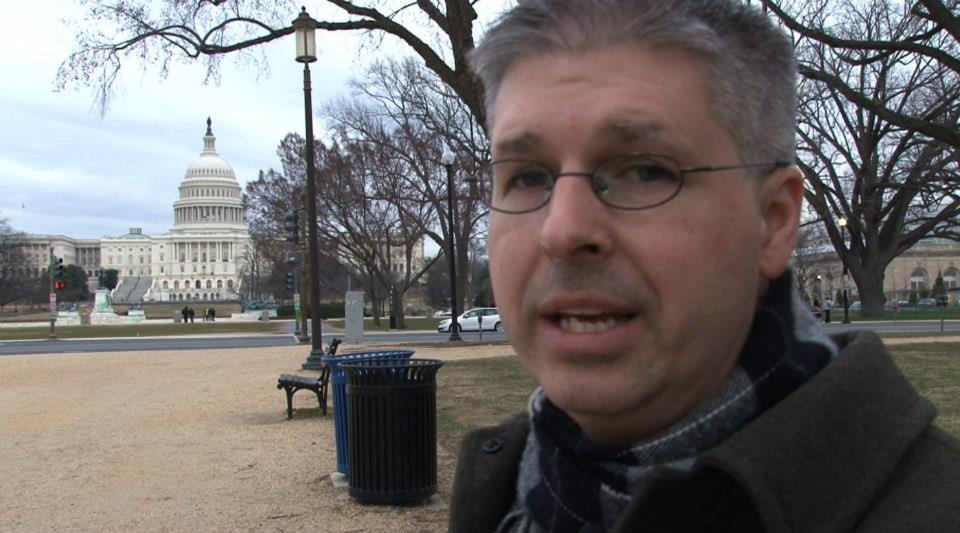 Answer:
At the national level, I have always voted Republican because I am very fiscally conservative, but I am now a registered independent. Nowadays there exist two types of conservatives: the fiscally conservative, like me, and the "we don't like change" kind of conservatives, those I struggle with.
Question:
Your writing seems to suggest a bias against government investment in infrastructure. I thought conservatives favored job-creating investments.
Answer:
I don't believe in the premise of your question. I know there's a popular narrative that says building infrastructure creates jobs and growth, but this is based on limited experience. If we go build a freeway, we do get a quick burst of local growth. The left is very happy due to high-wage, union, road construction jobs. The right is very happy that big box stores and drive-through restaurants will come to town. But we've also saddled ourselves with a huge liability to maintain in perpetuity. Generally there's no tax basis to sustain it. This type of growth front-ends all the good stuff and then back-ends all the liability and obligation. We're broke because of it. The financial construct does not work. We need to turn away from it.
Question:
So, going forward, what's the solution?
Answer:
There is none. We have created a complex set of problems that defy a solution. If you look at the federal government today, they are much more of a hindrance to finding solutions than a help. We subsidize roads, we subsidize houses. We keep creating distorted land use patterns. The federal government has spent six decades subsidizing the autocentric lifestyle.
When we used to build cities and towns on the economic winds of a market economy, we had what would be called sustainable cities— they were self-sustaining and financially viable. People on the left like my approach because it supports goals they share, but what I'm saying is the way we got into the mess we're in relied on central planning and federal spending. So the solution is not a new set of federal programs. The solution is to remove these destructive programs so that the market can become more productive at the local level.
When you let the market forces take over, you get more sustainable solutions – you get compact cities and towns.
Question:
What would you do as Director of the Department of Transportation?
Answer:
Shut it down. Why should we have a federal DOT? It just collects gas taxes and redistributes them. If you look back 60 years, this made some sense. The feds helped create and fund the interstate system, but we're done with that. We don't need a more highways and we should not build them. We are broke.
Even my little town of fewer than 13,000 people, Brainard, Minnesota, had a rail car system and the federal government didn't build it. Now, thanks to federal land use distortion, the town has grown five times in size, but the population has stayed the same. That's what all the subsidies have done. We don't grow more productive, we grow more horizontal. It's a Ponzi scheme, a fraudulent investment operation.
Nobody likes it: conservatives don't want the federal gas taxes, and liberals want more money spent on bike trails. Since conservative Idaho gets $1.25 for every dollar of tax it pays into the DOT, and liberal New York City only gets only $0.80, let's make everybody happy. Let liberal New Yorkers keep all their money to spend on bike trails and trains, while conservatives in Idaho can eliminate the gas tax entirely and let their roads deteriorate – if that's their choice.
Question:
This sounds like good rhetoric, but a bad suggestion. How can we build infrastructure of any kind, especially rail without federal investment?
Answer:
I agree that today there's no way to build rail without a federal subsidy. With our new pattern of development we don't have productive places to connect. The best we can do today is build rails to a parking lot and then ask people to drive to the station, park their car, and then take the train. When we built the transcontinental railroad in the 19th century, we did it in very small increments through value capture. Developers would extend the line and build the infrastructure for a city, and then people would buy lots to live there. The sale of this vastly more valuable land provided the capital needed to build the rail lines, and then commuter fares paid to operate and maintain the trains.
Today the government acts as developer, but taxpayers capture very little of the land value created by rail access. The government cannot recover its costs. They try to do it with fares, but you end up with a fare that's too high to make sense, and then too few people ride the trains. The government has no incentive to create value on the land around the stations, so they create parking lots.
Question:
What would you advise the Obama administration going forward – other than to resign?
Answer:
I'm not an ideologue. I'm fine with government investment if the government acts like an investor. We're in a triage situation, so we cannot do everything and anything we want. People on the left want rail systems and trials, and I'm sympathetic to it. I love trains and love riding my bike, but we cannot afford it, not trains, nor trails, nor highway systems. Nothing in the debate from the left solves the issue of sustainability. All they say is, "This didn't work, so let's try that." If we were not smart enough to figure it out back then, we're not smart enough to figure it out now.
I would only allocate federal transportation dollars to connect locally productive places. Show me you have built a productive place that justifies spending these limited resources with a tax base sufficient to support it long-term, and we'll consider it. If we build a railroad, it must include a value capture method to pay for itself. If we invest a billion dollars in a project, we need to get a billion back as taxpayers, at least. We have over 50 years of bad investment. It's showing in our debt crises and our infrastructure crises. Why would we continue doing the same? We need the federal government to get out of the way and let the local economies figure this out.

Homebuilder, developer and author Fernando Pagés Ruiz builds in the Midwest and Mountain States and consults internationally on how to build high-quality, affordable and energy-efficient homes. As a builder, his projects have numerous awards including the 2008 "Green Building Single Family House of the Year" and the 2007 "Workforce Housing Award" from the National Association of Home Builders. In 2006, the Department of Housing and Urban Development's PATH project chose him to build America's first PATH Concept Home, a home that is affordable to purchase and to maintain while meeting the criteria of LEED for Homes, ENERGY STAR, MASCO Environments for Living, and the NAHB's Green Building standards. A frequent contributor to Fine Homebuilding and EcoHome magazines, Pagés is also the author of two books published by the Taunton Press: Building an Affordable House: A high-value, low-cost approach to building (2005) and Affordable Remodel: How to get custom results on any budget (2007).
Contact Fernando on facebook or by way of his website buildingaffordable.com.
Latest from Fernando Pages Ruiz