If Shakespeare were alive today, he may have asked the more pressing question, "To move or to improve?" Either way, the choice usually means a change for the better, so it's more about "why to," "when to," and "how to" move or improve rather than "if to" do either, because, while sellers remain shell-shocked, today's home-hunters and remodeling customers are in for a pleasantly plentiful supply: It's a buyer's market.
Why Move?
You can't upgrade the neighborhood by remodeling.

Sometimes your lifestyle needs have outstripped your current home.

You found an undeniable economic opportunity to buy in the distressed housing market.
Vincent and Liyan Pinto lived in an updated three-bedroom ranch located in a desirable Houston neighborhood. Unfortunately, their house was sited on a busy street, making the Pintos very uncomfortable when their young son played in the yard. So they found a comparable house on a quiet cul-de-sac a few blocks from their original home. Taking dual advantage of a discounted sales environment, they bought their new home at an excellent price, while the area's strong rental market allowed them to lease their old house at a profit. A lucky family, the Pintos remain an anomaly, as most homeowners must sell to afford a new place, and today's buyer's market is small comfort when your existing home is also going to sell at a deep discount.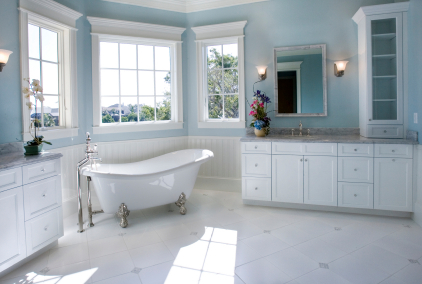 This is one reason the resale market tumbled nearly 30%, from 6.2 million to 4.3 million existing homes sold during the five years since 2005, says Kermit Baker of the Joint Center for Housing Studies of Harvard University. If you don't have a house to sell, if you can live with the loss in value, or, like the Pintos, if you can keep the old house and rent it, the moment could not be better to snatch a great deal and move.
When to Move?
It makes most sense to move when your existing home has become a burden. Many aging empty-nesters discover this loss of value after the kids leave home and the extra bedrooms and large yard lose their practical value. Conversely, growing families discover this loss of value when the home would require very extensive remodeling to meet their needs. Because you can buy an existing house for less than replacement value, a large remodeling project may be more taxing and maybe even more expensive than a move.
However, seeking the best deal in today's housing market can lead to a few pitfalls. An attractively priced foreclosure may require expensive upgrades and repairs, leaving you in the unenviable position of moving and then remodeling. Even in the best of times, remodeling recovers only a percentage of its cost at resale. Judy Mutzenberger, a realtor with Keller Williams in Omaha, Nebraska, says, "It makes the most sense, for most buyers, to find a great deal on a home that requires little or no repair or improvement."
It's also important keep the total cost of moving in mind, explains Mutzenberger. "Beyond the cost of buying a new house, a realistic calculation must include the cost of selling your existing home, moving, and the added expense of setting up utilities and likely paying higher taxes and insurance."
One website, Remodel Estimates, offers a calculator that helps to resolve at least the construction differences in the equation. Set up by a long-time real estate investor offering neither sales nor remodeling services, the calculator is not stacked in favor of moving or improving but guides those contemplating the alternatives with a series of 70 questions that result in an estimated cost comparison.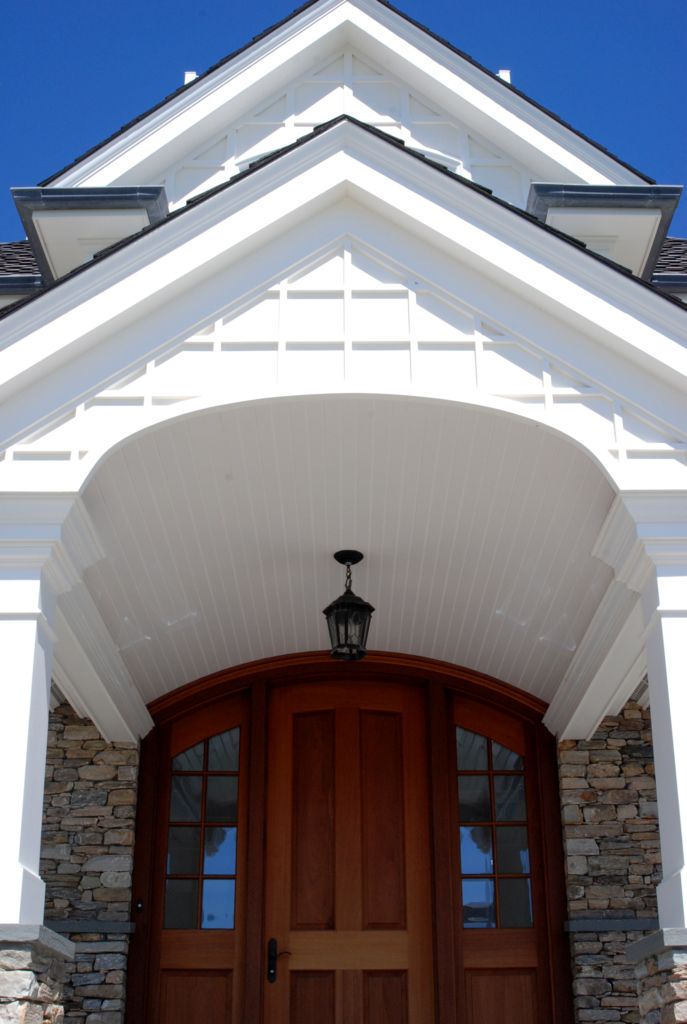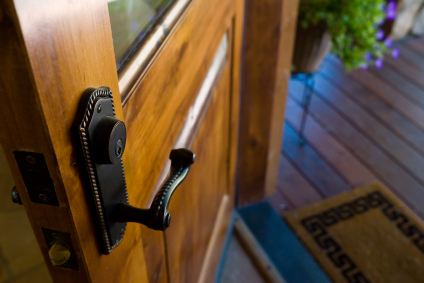 Of course, the benefit and cost analysis of moving is not limited to dollars and cents. Steve Duval recently put his house up for sale in Lincoln, Nebraska, and, before having a buyer in hand, loaded up the moving van and headed for sunny San Diego. His motivation had nothing to do with money. "There's no snow in San Diego," says Duval, and there's no way to remodel your way out of winter weather.
Why Improve?
You can't find a better location.

Your house is so close to perfect.

You can't sell your house yet need more room.
Although the home improvement industry has suffered along with most other businesses, it has suffered much less than homebuilding and selling. During the same period in which existing home sales tanked by more than 30%, remodeling rose nationally from $280 billion in 2005 to $303 billion in 2010, nearly an 8% improvement, explains Baker, director of the remodeling Futures Program at the Joint Center. The center predicts a 4%--6% percent improvement in 2011 alone.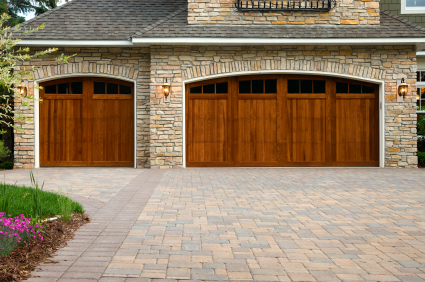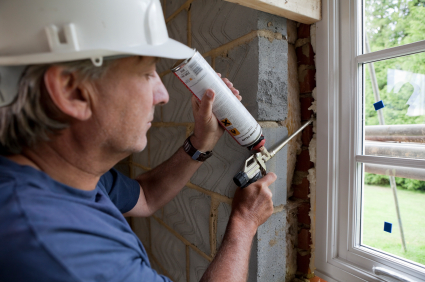 The reasons for remodeling (as opposed to moving) include one very strong argument: you don't need to sell your house during the worst sales environment in recent history. With low mortgage rates, many homeowners have settled in and folded the cost of needed improvements into a favorable refinancing package, avoiding the risks of buying and selling. However, the market for significant discretionary improvements, such as gourmet kitchens and bonus rooms, remains weak, according to Baker. Most people are doing replacement projects, such as new siding, roof, and window replacements.
High energy prices and tax credit incentives have helped to fuel a small boom in energy-related upgrades, such as furnace and air conditioning replacement, sealing and insulation upgrades, and new kitchen appliances. Baker sees the trend continuing, even after the housing market stabilizes. "Because it will take time for values to rise enough to pull some mortgages out of water, and those that refinanced at today's very low rates won't want to trade up to a more expensive payment," says Baker.
When to Improve?
Value has traditionally driven the choices homeowners make in remodeling. The vaunted Remodeling Magazine Cost vs. Value report published yearly compares the cost of common remodeling projects and their current value at resale, making it easier to justify discretionary projects, such as kitchen upgrades, because the increased value at sale would often offset most of the investment. But the 2010--2011 data provide little encouragement, confirming a downward trend in the overall cost-to-value ratio that began in 2006.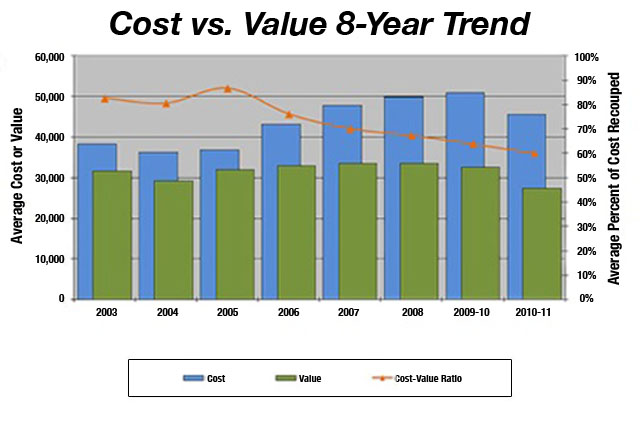 Without the economic incentive, the decision of when to improve becomes as personal as when to buy a pair of new shoes -- when the old ones have worn out or when you simply want a new style. In other words, improve when it's necessary to maintain your house in good condition, or when the project adds enjoyment. Home Depot reports that most customers, while back in a mood to shop, are limiting their projects to cosmetic upgrades, such as paint, and easy replacements, such as light fixtures. Making your home more comfortable does not require extraordinary expense.
How to Improve?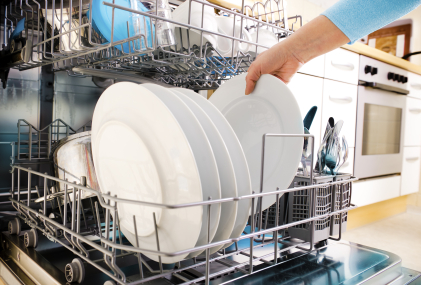 Exactly what to do depends on how long you plan to stay put. If you're going to live in your home for an extended period, schedule the projects over a number of remodeling seasons with a focus on protecting the function and durability of your home, with personal wants a distant second.
If you plan to sell your home in the near future, focus on performing deferred maintenance and making exterior improvements. Remember that a potential buyer may welcome the challenge of personalizing the interior, but nobody wants to buy a house with a leaky roof or mold growing on the basement walls. Every expert we spoke with, including realtors and remodelers, confirms that curb appeal remains king when it comes to positioning a house for resale. Minor exterior upgrades, such as replacing the front door or garage doors and painting the trim can motivate a buyer to come inside and take a closer look.

Homebuilder, developer and author Fernando Pagés Ruiz builds in the Midwest and Mountain States and consults internationally on how to build high-quality, affordable and energy-efficient homes. As a builder, his projects have numerous awards including the 2008 "Green Building Single Family House of the Year" and the 2007 "Workforce Housing Award" from the National Association of Home Builders. In 2006, the Department of Housing and Urban Development's PATH project chose him to build America's first PATH Concept Home, a home that is affordable to purchase and to maintain while meeting the criteria of LEED for Homes, ENERGY STAR, MASCO Environments for Living, and the NAHB's Green Building standards. A frequent contributor to Fine Homebuilding and EcoHome magazines, Pagés is also the author of two books published by the Taunton Press: Building an Affordable House: A high-value, low-cost approach to building (2005) and Affordable Remodel: How to get custom results on any budget (2007).
Contact Fernando on facebook or by way of his website buildingaffordable.com.
Latest from Fernando Pages Ruiz