CSI Project Solutions: Controlling the Noise Between Adjoining Hotel Rooms
The party wall presents a challenge when constructing hotel rooms. What goes into the wall assembly matters when the job calls for controlling sound transmission.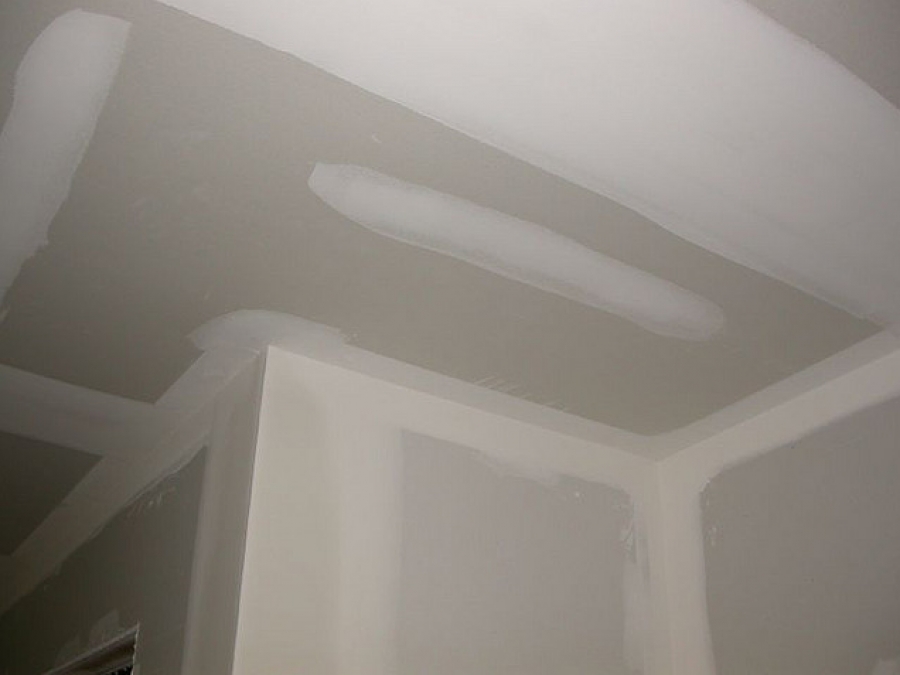 Consider this next time you check in to your hotel room: in hotels, people sleep with their heads mere feet apart. At work, we're within a few feet of our coworkers, but with the ambient sounds of the day, this proximity is not normally a problem. The day-to-day sounds of our surrounding environments keep the sounds of our fellow employees from bothering us as we work (usually) by creating a masking effect. As the sounds of the day wind down, the lack of the sound masking they have provided becomes discernible. Silence in one room means that noise in the next room seems louder. The wall that separates hotel rooms is an important part of keeping hotel guests happy. This area of the structure is commonly referred to as the party wall, because it's the wall assembly that separates the two parties involved (i.e., the guests staying in each hotel room).
Building a good party wall means keeping the wall free of penetrations when possible. Penetrations in walls create weak spots and hurt performance acoustically. Typically, a party wall has at least one outlet for for a lamp, alarm clock, phone jack, etc. Sound can filter through such penetrations and transmit to the other side of the party wall. The transmitting effect of such penetrations can be lessened by putting the outlet boxes in adjoining stud cavities, rather than aligning them. By putting the outlet boxes in adjoining stud cavities, rather than the same one, any sound that does escape into the stud cavity will be kept from traveling to the next room via the outlet boxes. Other means of containing any sound that does penetrate the stud cavity can be kept from working its way through to the next room include insulation, protective pads, and wraps. These can be used to encircle the outlet box in the stud cavity and slow the transmission of sound.
Wall assemblies consist of different types of materials; where the materials join can create openings for unintended sound transmission. The small openings between materials in the wall assembly should be sealed by using a sag-resistant acoustical sealant that will not harden over time.
Creating air pockets and spaces between walls in the wall assembly is another way to combat sound transmission. The more space between adjoining hotel rooms, the more possibility for sound to lose pressure and die down or out. Two creative ways of building this space include staggered stud walls and double stud walls.
Adding mass to the party wall assembly is another way to prevent unwanted transmission of sound waves between hotel rooms. Multiple layers of gypsum board can create an acceptable sound barrier if the joints are staggered during the installation process to minimize openings through which sound can travel.
Some newer technology allows for thinner wall assemblies with a damped panel on one side of the wall instead of traditional drywall. A damped panel is a product with a viscoelastic polymer inside that slows down sound waves at a higher rate than normal drywall.
Stud spacing makes a difference to sound transmission, also. The industry standard is 24" on center for sound-rated walls. Acoustically speaking, the fewer contact points you have, the better your wall will perform. Placing your studs at 16" on center will diminish the sound rating in sound walls. In the gypsum industry, 24" on center testing is traditional, although as sound protection becomes more advanced, we see tests run with other spacing and stud gauges. Also light-gauge steel studs are more flexible and will help deaden sound more than stiffer, heavy-gauge studs. So a 25-gauge stud is better than a 20-gauge stud, which is better than a 16-gauge stud, etc. Wood studs fall between light- (i.e., 25) and heavy- (i.e., 20) gauge stud performance.
Certain acoustical truths apply to containing sound between spaces. Three things help to control sound: Space, Mass, and Damping. Here we've only touched on each; there are many ways to use these Space, Mass, and Damping in combinations as well as solo to gain higher sound protection for hotel assemblies.
Pro Tips:
Keep your penetrations to a minimum.
Seal outlet boxes to stop sound from penetrating and bouncing through between hotel rooms.
Place outlet boxes in adjoining stud cavities, not back to back.
Insulation in interior walls adds a small amount of sound protection.
Hold the gypsum board away from the adjoining wall and use sound sealant to stop vibration flanking.
References:
Sound tests in gypsum assemblies: gypsum.org
Damped Panel technology: quietrock.com

Thad Goodman currently covers the Great Lakes and Midwest for the National Gypsum Company as a CONSTRUCTION DESIGN MANAGER. His position calls on the Architectural Community educating on Gypsum Assemblies, Product uses. He authored this article while working in the panels division of Serious Energy, manufacturer of the acoustical drywall panel QuietRock. He has professional experience as a drywall installer and finisher; has managed a joint compound manufacturing plant for Magnum in Tampa, FL; and has worked for Georgia-Pacific Gypsum in field sales and as a district manager and an architectural consultant. He is an active member of the Construction Specifications Institute (CSI), currently the Institute Director of the Great Lakes Region President.
Website: www.nationalgypsum.com