Keeping up with Toronto's Evolving Architectural Identity
On the southeastern tail of Ontario, the 175-year-young city of Toronto is home to 2.5 million Canadians, making it the largest city in the country. Rodolphe el-Khoury, an architecture professor at the University of Toronto, said in a 2008 interview that he noticed an underlying rural tone in Toronto's architectural identity. "It's a kind of tension between a cosmopolitan international culture and a more Ontario-based kind of heritage," described el-Khoury. What Toronto is known for is its skyscrapers – it is second only to New York as having the most in North America. Along with the skyscrapers, progressive-minded young people who champion environmental friendliness inhabit downtown Toronto.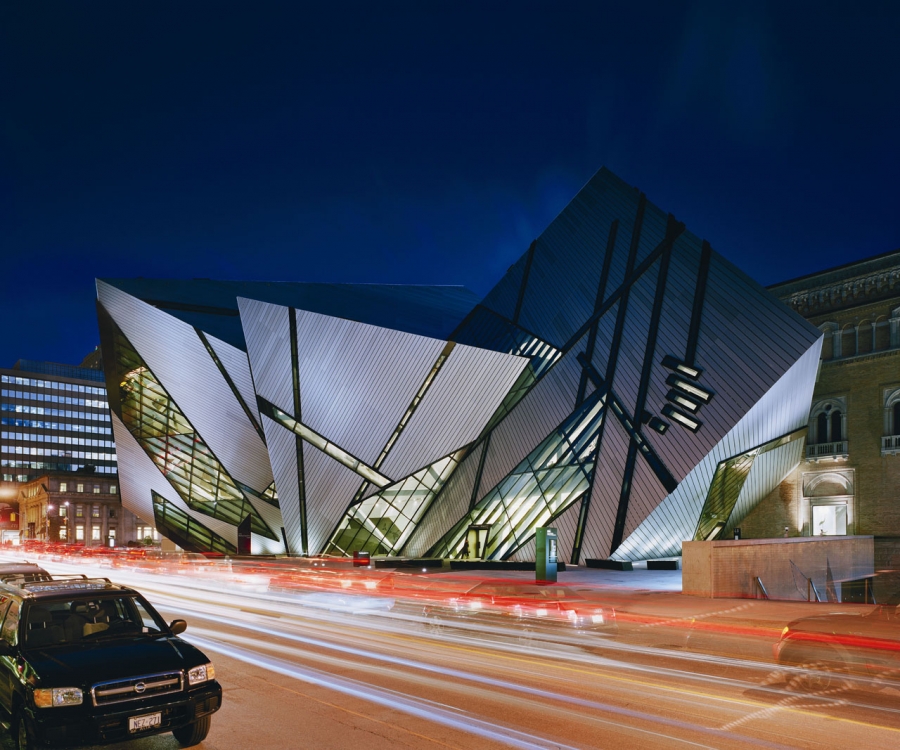 Ryerson University Student Learning Centre
The façade is appropriate for a country known for hockey – it resembles a giant chunk of ice. What looks like frost crystals on the clear and blue glass above the main entrance actually serves the purpose of creating various natural light qualities, similar to light breaking in water. The cool concept was a collaboration between Zeidler Partnership Architects in Toronto and the Norwegian firm Snøhetta. Construction will begin later this year and completion is set for winter 2014. Ryerson's Student Learning Centre is trying to achieve LEED Silver certification. Ryerson University is a leader in sustainability and a member of the Canadian Green Building Council; its recently completed George Vari Engineering and Computing Centre achieved LEED Gold certification.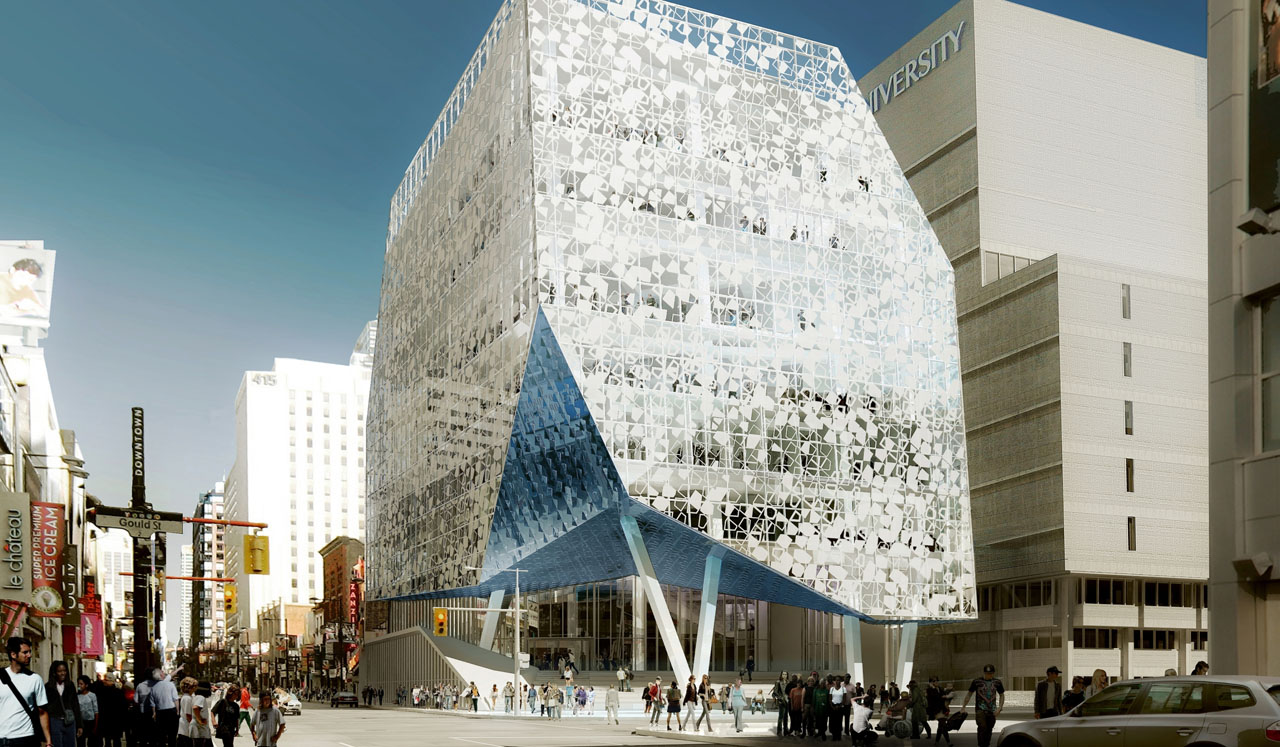 Royal Ontario Museum
Daniel Libeskind and B+H Architects were the designers responsible for the Royal Ontario Museum's crystalline new look. Extending 100,000 sq. ft. of new exhibition space, the Michael Lee-Chin Crystal opened in June 2007. It's called the Crystal because the five intersecting volumes resemble just that. Three new restaurants were added, including c5, named for its location on the fifth floor. From c5 guests can enjoy views of downtown and Liza's Garden. Named for the late Liza Samuel, a ROM board member, the garden was funded by board colleagues, family, friends, museum volunteers and donations, as well as the TD Friends of the Environment Foundation and the City of Toronto Eco-Roof Incentive Program.
Sharp Centre for Design
The extension to OCAD University sticks out among the brownstone Victorian buildings – 26 m (approximately 85') above to be exact. Sturdily held up by a central core, the Sharp Centre for Design resembles a giant black and white pixelated table on six pairs of multicolored legs. High above the ground, it creates a public space below known as Butterfield Park. At night it is just as remarkable, lit up by 16 large metal halide lights with blue bulbs. The lights are highly energy-efficient consuming only 72¢ per hour of hydroelectricity. Designed by British architect Will Alsop, the extension opened in 2004. It was one of six buildings to win the Royal Institute of British Architecture Worldwide Award. One of the judges commented that it was "courageous, bold and just a little insane."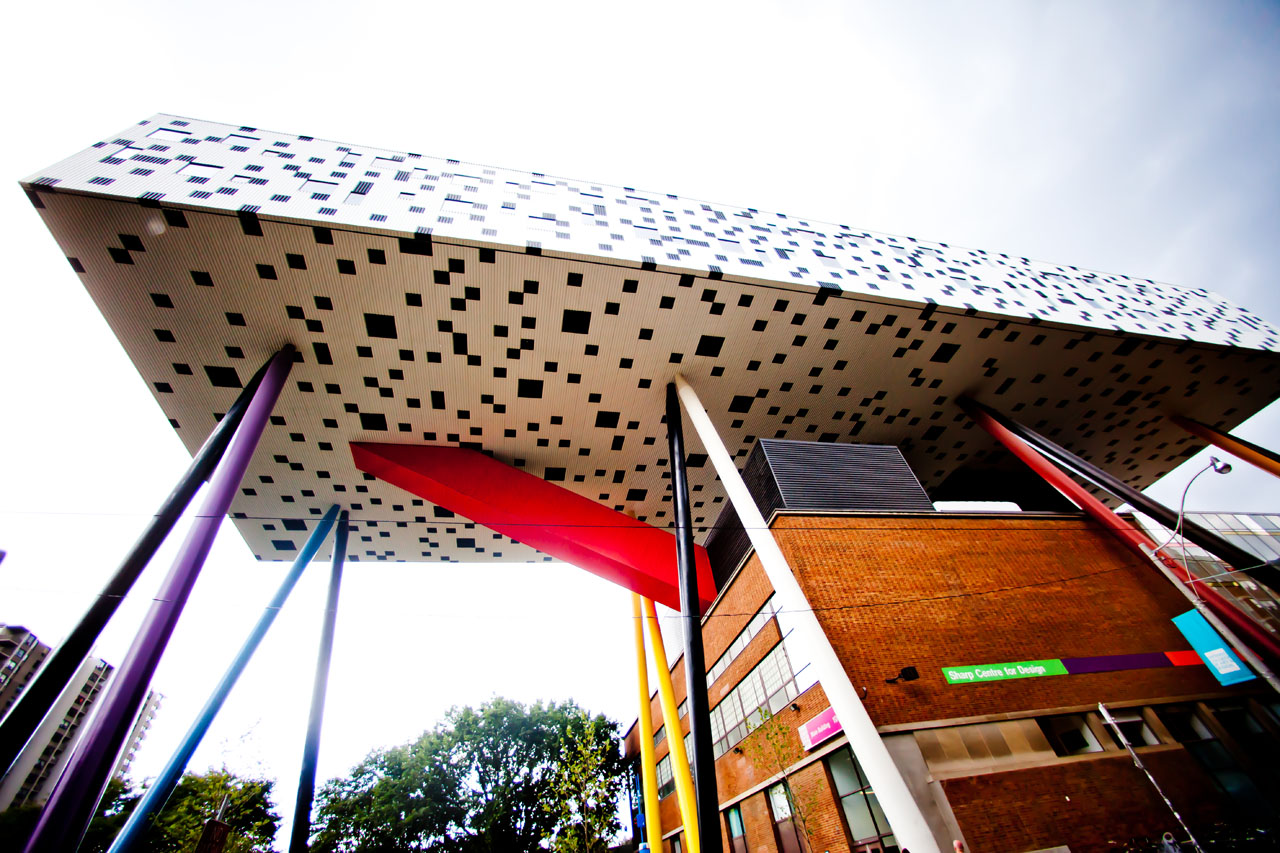 Art Gallery of Ontario
Ironically, the Art Gallery of Ontario (AGO) renovation was Toronto-born Frank Gehry's first building in Canada. Collaborating with museum donator Ken Thomson they unified the eclectic six previous renovations. The new design also seeks to enhance the art, not hurt it. Spanning the entire north side a long glass façade covers the Galleria Italia and realigns the main entrance with the center of the building, as well as lets in natural light. Blue tinted titanium and glass make up the four-story front of the south wing. Historic Walker Court was also restored, notably adding one of the most unique architectural elements of the renovation, a spiral staircase clad in Douglas fir.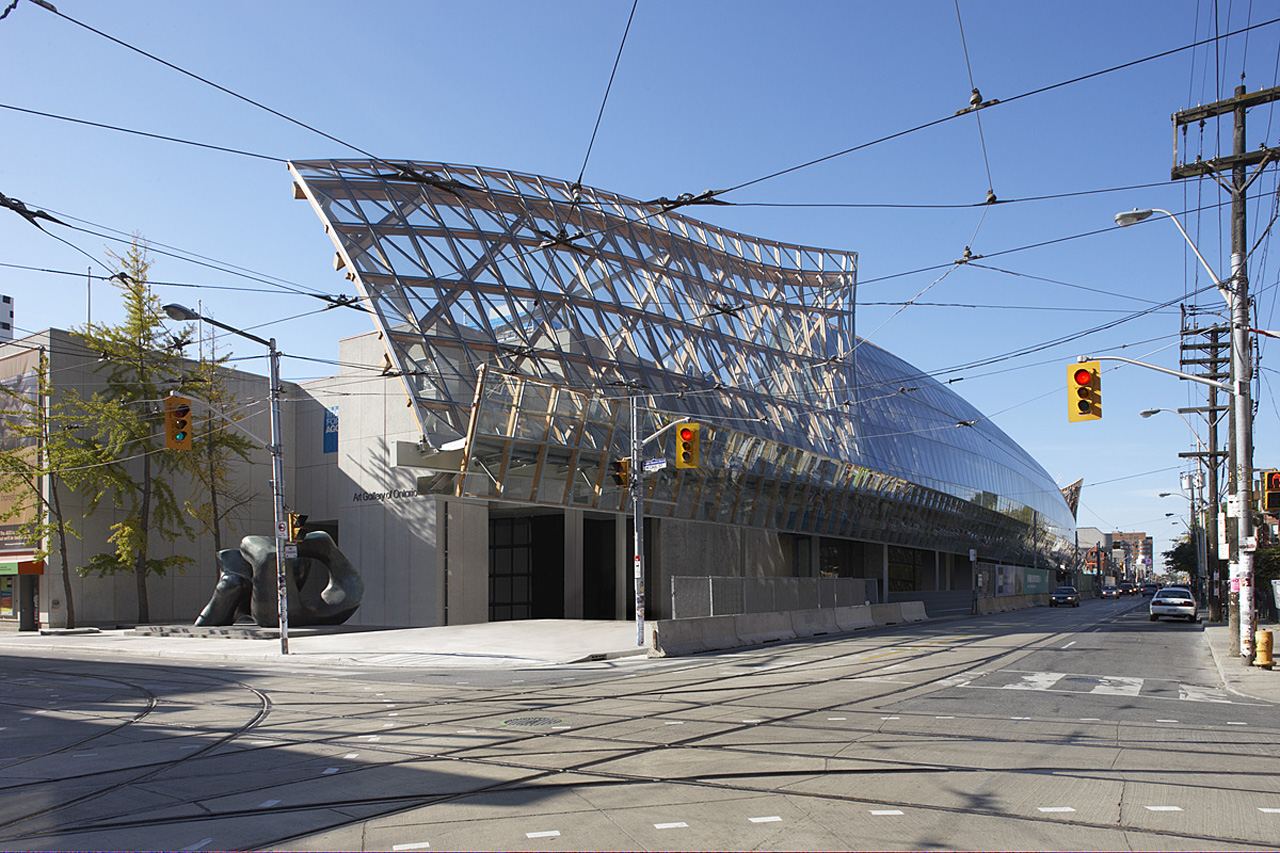 Red Bull Music Academy and Headquarters
Located in the Queen West art and design district, the Red Bull Music Academy and Headquarters designed by Johnson Chou fits right in. Rooms range from enclosed and private to open and casual. Glass was used for walls to allow natural light and to create a more connected feeling -- for instance the wing-like, curved glass partition walls of the private offices. Connections were also made fun, like with painted gypsum board tubes covering a hot-rolled steel walkway lit by color-shifting LED lights. The lunchroom features halogen ceiling fixtures that light up borosilicate-glass tubes, hovering over the custom granite lunch table.

An alumni of The Ohio State University, Ms. D'Errico obtained a degree in travel writing  through a study program that she created herself. For two years Ms. D'Errico served as a staff writer for The Animal Insider, a quarterly publication based in Columbus, Ohio, and has also worked as a review scout for the Columbus division of Yelp.com. Now she is trying her hand at covering ecologically responsible and sustainable architecture for Buildipedia.com.
Latest from Carla D'Errico